Category: Cosmic Events Written by Nancy Atkinson, Universe Today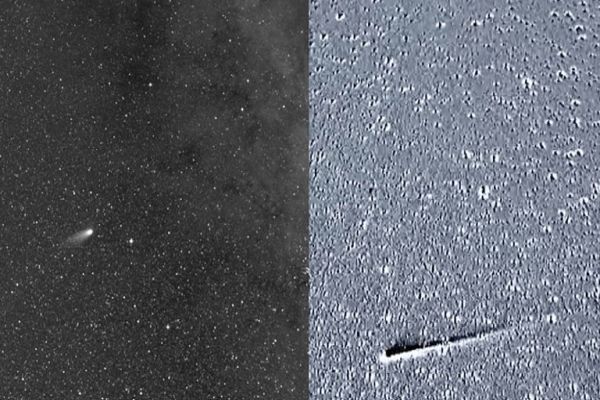 Since early this year, skywatchers on Earth have been tracking Comet Leonard, a kilometer-wide dirty snowball made of ice, rock, and dust.
Now, as it heads towards a close encounter with the Sun on 3 January 2022, several spacecraft – with the distinct advantage of having an unobstructed front-row seat to the action – have been keeping an eye on how the comet is changing and evolving as it heats up.
In particular, two satellites designed to observe the Sun have captured recent video of the brightening Comet Leonard as it speeds past the Earth for the first time in 80,000 years.
The Solar Orbiter Heliospheric Imager (SoloHI) captured an incredible animated sequence of images late last week (Dec. 17-19) that shows Comet Leonard streaking diagonally across the field of view.
The Milky Way can be seen, as well as Venus and Mercury, visible in the top right. Venus is brighter and moves from left to right.
An amazing view!
When SoloHI took these images, the comet was approximately between the Sun and the spacecraft, with the comet's gas and dust tails pointing towards the spacecraft.
Toward the end of the image sequence, the view of both of the tails improves as the viewing angle at which we see the comet increases, and SoloHI gets a side-on view of the comet.
So yeah, comet Leonard has definitely kicked into a new gear over the past couple of days. Check out that tail action!

These are highly-processed images from our @USNRL SECCHI/HI-2 camera @NASASun STEREO-A on Dec 14.

[

---

CrystalWind.ca is free to access and use.

Please support us with a small gift of $11.11 or $22.22 or $33.33.