Category: Legal & Privacy Policies Views: 2512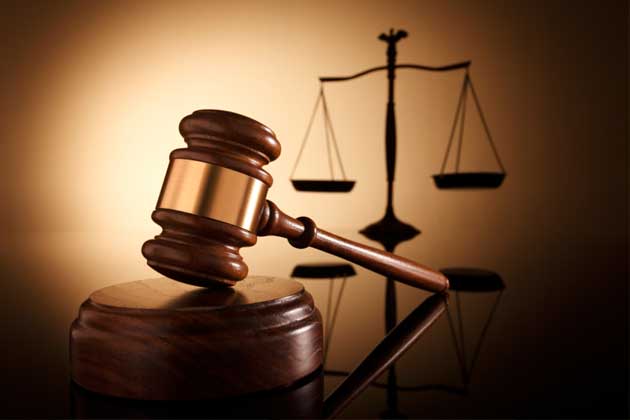 Copyrights
All content within this website, including all text, graphics, photographs, graphs, sounds, data, images, audio and video clips available on this website, is the property of the website owner or its licensors or content suppliers - syndicates, and is protected by Canadian, U.S. and international copyright laws. By nature of the websites "Content Management" capabilities third parties have an ability to post information, graphics, etc within. If you find any item deemed to be infringing on a copyright its removal will become of foremost priority.
All content available on this website may only be used by you as an information gathering resource. You may not copy, publish, distribute, create derivative works of, or commercially exploit the content of this website, or use this website for any other purpose without the explicit permission of the web site owner.
Trademarks
All trademarks, brands, names and logos appearing on this website are the property of their respective owners.
Implied Consent
All information gathered by the website owner during your visit will not be resold to any third party. You agree through implied consent, that the website owner reserves the right to track your activities and, if necessary, to refuse access to the protected areas.
This Website Does Not Provide Medical Advice; Informational Purposes Only
The information contained in this Website, or provided to you via the Website in response to a request made or a question asked by you, or as a result of the completion of a questionnaire by you is provided for informational purposes only. The information should not be considered complete and does not cover all or any particular health issues. The information should not be relied upon, and should not be used in place of a visit with, called to, consultation with or advice from your physician or other health care provider.
Company does not recommend self-management of health problems nor does it endorse any particular type of medical treatment. If you suspect you have a medical problem, or if you have any health care related questions, please promptly call or see your physician or other health care provider. You should not conclude by virtue of the dietary supplement recommendation made on this Website, something you have read on this or some other Website, or in the information provided in response to your inquiries or questions that you do not need to consult a health care professional, nor should you rely on such information to cure an ailment or alleviate pain.
Never disregard medical advice or delay in seeking medical advice or treatment as a result of something you read on this Website, or as a result of the dietary supplement recommendations made on this Website, or as a result of the answer to any of your inquiries via the Website. The information is not a substitute for professional medical advice and nothing contained on this Website or in a response to your inquiries or questionnaires via the Website is intended to be instructional for medical diagnoses or treatment.
THE INFORMATION PRESENTED ON OR THROUGH THE WEBSITE IS MADE AVAILABLE SOLELY FOR GENERAL INFORMATION PURPOSES. WE DO NOT WARRANT THE ACCURACY, COMPLETENESS OR USEFULNESS OF THE INFORMATION. ANY RELIANCE YOU PLACE ON SUCH INFORMATION IS STRICTLY AT YOUR OWN RISK. WE DISCLAIM ALL LIABILITY AND RESPONSIBILITY ARISING FROM ANY RELIANCE PLACED ON SUCH MATERIALS BY YOU OR ANY OTHER VISITOR TO THE WEBSITE, OR BY ANYONE WHO MAY BE INFORMED OF ANY OF ITS CONTENTS.
Disclaimer
THIS WEBSITE AND THE INFORMATION, SERVICES, PRODUCTS AND MATERIALS CONTAINED ON THIS WEBSITE ARE PROVIDED ON AN "AS IS" BASIS WITH NO WARRANTY. TO THE MAXIMUM EXTENT PERMITTED BY APPLICABLE LAW, THE WEB SITE OWNER DISCLAIMS ALL REPRESENTATIONS AND WARRANTIES, EXPRESS OR IMPLIED, AS TO THE OPERATION OF THE WEBSITE AND THE INFORMATION, SERVICES, PRODUCTS AND MATERIALS ON THIS WEBSITE, INCLUDING, BUT NOT LIMITED TO, ANY WARRANTIES OF MERCHANTABILITY OR FITNESS FOR A PARTICULAR PURPOSE. IN NO EVENT WILL THE WEBSITE OWNER BE LIABLE FOR DAMAGES OF ANY KIND ARISING FROM THE USE OF THIS WEBSITE OR ANY GOODS OR SERVICES OBTAINED ON THIS WEBSITE, INCLUDING DIRECT, INDIRECT, CONSEQUENTIAL, INCIDENTAL, SPECIAL OR PUNITIVE DAMAGES (EVEN IF THE WEBSITE OWNER HAS BEEN ADVISED ON THE POSSIBILITY OF SUCH DAMAGES), TO THE FULLEST EXTENT PERMITTED BY LAW. INCLUSION OF ANY COMPANY NAME (WHETHER IT IS PROTECTED BY TRADEMARK OR NOT) ON THIS WEBSITE DOES NOT IMPLY ENDORSEMENT OF PRODUCTS AND IS MERELY A FACTUAL STATEMENT OF PURCHASE, REGISTRATION, OR EXPRESSED USAGE, IN WRITING OR VERBALLY, OF PRODUCTS.
We are in compliance with, "Copyright Disclaimer Under Section 107 of the Copyright Act 1976, allowance is made for "fair use" for purposes such as criticism, comment, news reporting, teaching, scholarship, and research. Fair use is a use permitted by copyright statute that might otherwise be infringing. Non-profit, educational or personal use tips the balance in favor of fair use."
All rights reserved go to their respective holders. We do not own the intellectual property shown on this website, the respective holders own that privilege unless stated otherwise.
We are a participant in the Amazon Services LLC Associates Program, an affiliate advertising program designed to provide a means for us to earn fees by linking to Amazon.com and affiliated sites.
Who is Online Now
We have 1137 guests and no members online