The Ascended Masters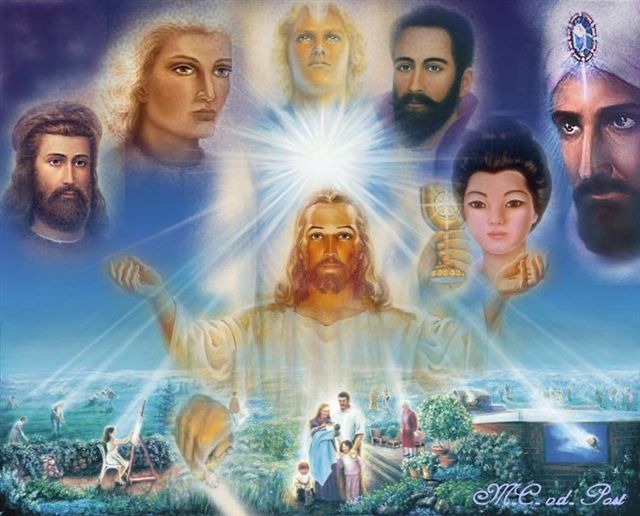 Ascended Master - a being who has become Self-Realized and serves humanity; a being who has raised his/her vibration to a sustained frequency of light. He/she can come and go at will from the earth plane without the Birth//Death cycle. The Ascended Masters have worked with mankind throughout the centuries. Most of the time in the past the Ascended Masters have worked in the background.
Students of Ascended Master Teachings organizations (also known as Ascended Master Activities) believe that the Presence of Life — God — individualizes as "Mighty I AM Presences," which then incarnate in lower-dimensional subtle and gross bodies throughout the created universes. They believe that their Teachings have been given to humanity by the Ascended Masters. Ascended Masters are believed to be individuals who have lived in physical bodies, acquired the Wisdom and Mastery needed to become Immortal and Free of the cycles of "re-embodiment" and karma, and have attained their "Ascension" (the Sixth Initiation). They consider the Ascension to be the complete permanent union of the raised and purified outer self with their Mighty "I AM" Presence - that True Identity that is the unique Individualization of Almighty God residing in each person. This knowledge is believed to have previously been taught for millions of years only within "Ascended Master Retreats" and "Mystery Schools".
X
Right Click
No right click