Energy: protective, balancing
Colours: green, pink to salmon (rubelite), blue, opalized, black
Uses: Black tourmaline strengthens the energy body and boosts the immune system. Used for regeneration, creativity, and growth. Beneficial cleansing and purifying properties for the body that is helpful in polarity work and healing. Black tourmaline is employed for divine communication and spiritual awakening.
Star Sign: Libra
Planet: Venus
Element: Air
Chakra: All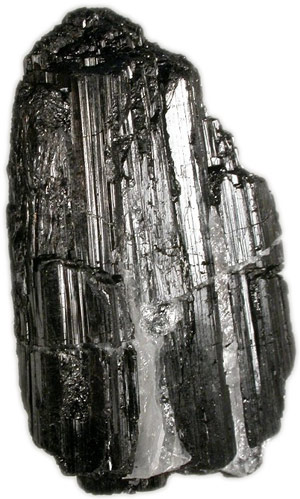 Tips for Black Tourmaline
Wear tourmaline and place it at home and in your car, to safeguard you from harm
Carry tourmaline to help you face new challenges
Place tourmaline in your work place for group bonding
Keep tourmaline near you if you are a healer to boost your abilities
Keep tourmaline with you to increase self-confidence
Put tourmaline next to your bed to ease a troubled mind and promote restful sleep
Hold tourmaline to alleviate fear
Morale-boosting tourmaline brings courage and purpose
There are several varieties of tourmaline that occur in various colors: red (rubellite), blue (indicolite), yellow, brown, green, pink, black (schorl), watermelon (green, pink, white), colourless or partly coloured. It can also be an inclusion in quartz (tourmalinated quartz).
---