Support crystalwind.ca with your donation and help spread spirituality and positivity.
Blessings!
Written by Amanda Huntington
A sound sleep is priceless. This activity helps the cells and tissues in the body for self-repair and carry out complex processes to boost immunity and maintain good organ function.
However, many people don't achieve restful sleep because of many reasons, such as pressure at work, financial problems, relationship issues, and medical conditions. Therefore, it's important to know your holistic options when dealing with sleep problems, such as the use of crystals.
In this article, you'll learn some tips to help you get the best sleep of your life with the help of crystals.
1. Place Calming Crystals Around
Crystals are thought to promote healing by positively interacting with the body's 'chakra' or energy field. While some crystals help improve concentration and creativity, some promote better sleep.
Crystals that help sleep reduce anxiety and calms an overactive mind. Some examples include rose quartz, stilbite, howlite, lepidolite, amethyst, hemimorphite, red tiger's eye, moonstone, clear quartz, lapis lazuli, labradorite, and black tourmaline.
Placing calming crystals around, such as on the bedside table or under your pillow, can go a long way towards attaining restful sleep, especially at night. Here are the details:
Crystals You Can Sleep With: The best crystals you can put under your pillow or mattress include howlite (known for its soothing energy), amethyst (purifying the aura), rose quartz (a feel food crystal), and lepidolite (promotes self-love and joy).
Crystals Near the Bed: Labradorite encourages deep sleep, so place it near the bed and not under the pillow if you're a light sleeper. On the other hand, you can also place black tourmaline on the bedside table if you experience nightmares for your protection.
2. Use Comfortable Pillows
Your pillows play a major role in promoting comfort during sleep. While you should know the healing crystals that are advisable to place under your pillow, it's also important to know the best pillows that can help promote a more comfortable sleep, such as the following:
Buckwheat Hulls Pillows: This type of pillow is breathable, hypoallergenic, and natural. Buckwheat hulls pillows are popular in Japan, wherein they're called 'sobakawa' pillows. Sleeping in buckwheat pillows feels like sleeping comfortably on a firm, dense beanbag.
Aromatherapy Pillows: You'll find lavender scent pillows with scented buckwheat hulls in the market today. Scented pillows help lull your mood to a more restful sleep.
3. Strive To Attain Regular Sleep
Having a good sleep routine can help you overcome any type of addiction. Whether you're addicted to eating sweets, watching too much TV, or alcohol, sticking to a regular bedtime every night can help reduce and eventually cut off your addiction, especially when maximized along with other therapies.
Crystals can help promote regular sleeping hours so you can avoid impulsive thoughts and negative patterns of behavior due to sleeplessness or insomnia. By placing crystals in the right locations, as discussed above, you'll reap the good sleep rewards they bring.
However, of course, for you to attain regular sleep, using crystals isn't the only thing you need to do. You also need to discipline yourself by following these tips:
Avoid using your mobile devices 30 minutes to one hour before bedtime to prepare your body for sleep.
Set and stick to a regular sleep schedule.
Avoid working too late at night.
4. Watch What You Eat
While you focus on using crystals to help your chakra, you also need to watch what you eat and drink before bedtime. Avoid taking any caffeinated food or drink, such as tea or coffee, two hours before bedtime because it can delay your body clock's timing, reducing your total sleep time.
Here are the other foods you need to avoid before bedtime:
Spicy Foods: These foods can stimulate the taste buds, irritating the stomach and causing heartburn, making it more difficult to fall and stay asleep.
Sugary Cereals: The body rapidly digests sugary cereals in your system, spiking blood sugar and kicking off sleep hormones.
Pizza: Aside from the extra calories, the cheesy topping of pizza can result in nightmares, and the tomato sauce can cause frequent trips to the bathroom due to stomach upset during early morning hours.
5. Revamp Your Bedroom Design
One of the best ways to condition your mood for sleep is by redesigning your bedroom. Crystals make a great bedroom décor. However, it doesn't mean you can display all sorts of crystals in your master bedroom. You can use the crystals effectively to improve sleep, as mentioned earlier.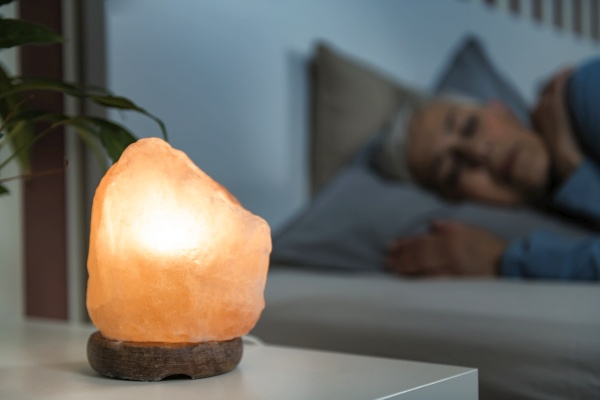 Revamp your bedroom design by considering the following tips:
Change Your Bedroom Wall Color: You can resort to calming green or blue shades for your bedroom wall. Neutrals, like white, beige, and grey palettes, are timeless. Avoid reds, yellows, and other stimulating colors.
Use Art Pieces: You can display art pieces that inspire and calm you. For instance, you can place a small angel sculpture or figurine on your bedside table to make you feel safe while sleeping. Hanging a view of nature, like a painting of flowers and the beach, is also a good idea.
Mind Your Bedroom Fixtures: Bedroom lighting fixtures, like table lamps, can also affect sleep. Himalayan salt lamps can also help improve your mood to promote better sleep. The pink salts of Himalayan lamps are thought to purify the contaminants from the air to help improve indoor air quality.
Don't Overlook Your Bed Frame, Mattress, And Bedding: You want all these elements to look inviting and flow seamlessly. Replacing your old mattress with a latex, memory foam, or hybrid mattress can help promote comfort and reduce stress to attain the best sleep of your life.
Conclusion
You need to keep in mind that gems and crystals shouldn't substitute conventional treatments to sleep problems. It's still important to consult a sleep expert to determine the root cause of your insomnia.
Gems and crystals only provide contemporary support to help improve your health and well-being without approved therapeutic claims. Get the best sleep of your life by also ensuring you take the appropriate steps as mentioned above along with using crystals.
Amanda Huntington
Amanda Huntington is a holistic medicine advocate. She believes in the healing powers of gemstones and crystals. Her advocacy led he to write informative articles for various online publications. During her free time, Amanda loves to bake and make desserts.
Post submitted exclusively to CrystalWind.ca.

© 2021 crystalwind.ca. All rights reserved. Do Not Copy.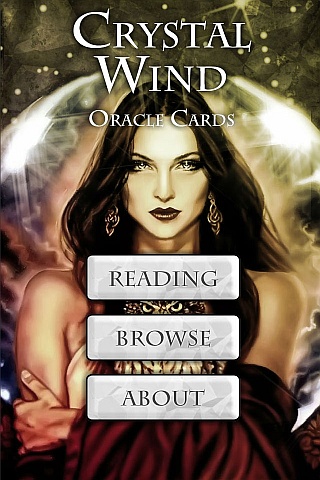 Cut Through The Illusions!
Available On

Spirit Animal Totem Of The Day!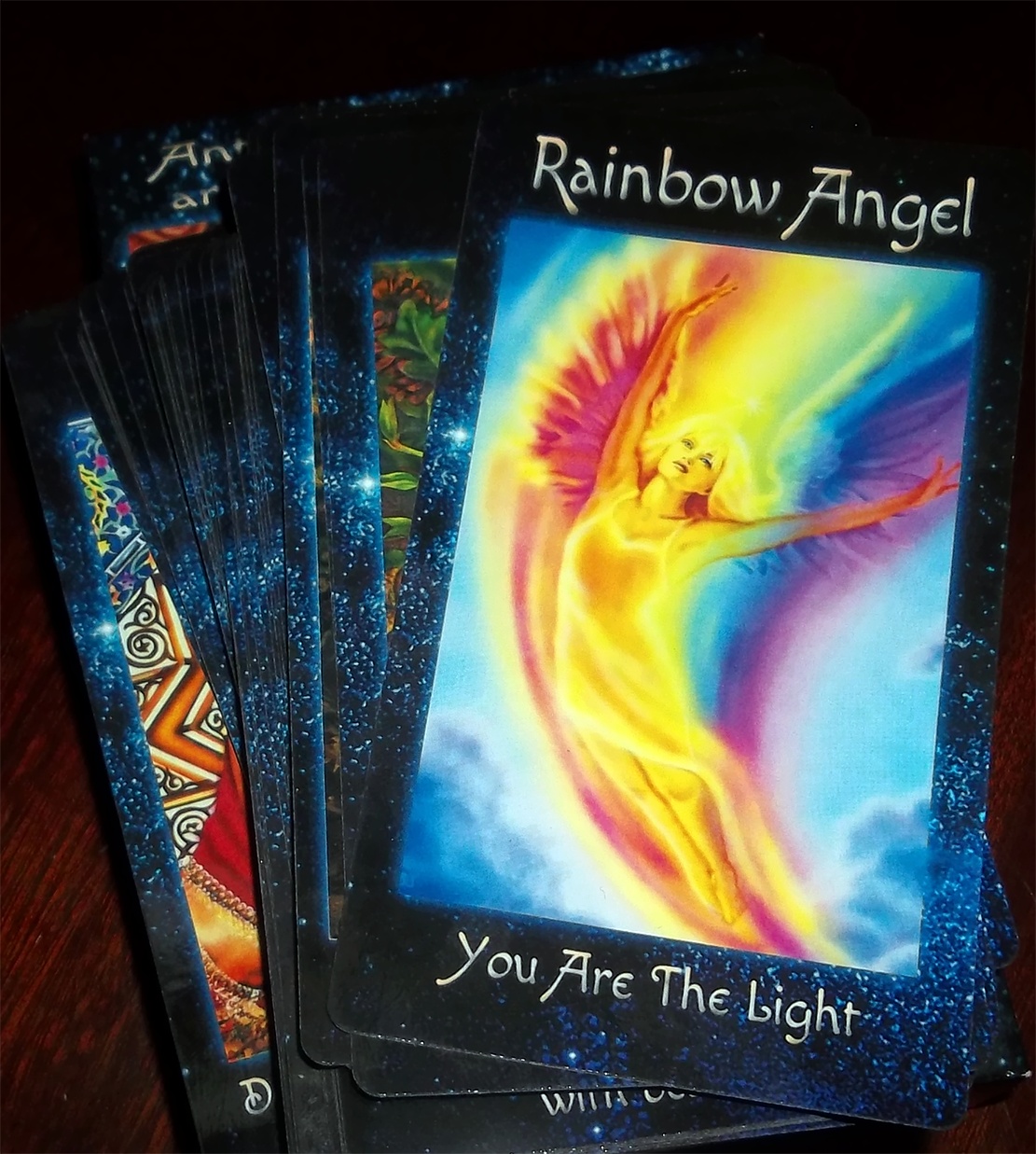 The Crystal Wind Oracle
Myth & Magic Card Deck!
Details Here!
NEW Expanded
Printed & Boxed!
Now with 58 cards!
Who is Online Now
We have 1373 guests and no members online