Support crystalwind.ca with your donation and help spread spirituality and positivity.
Blessings!
Category: Crystal Healing Written by James Baxter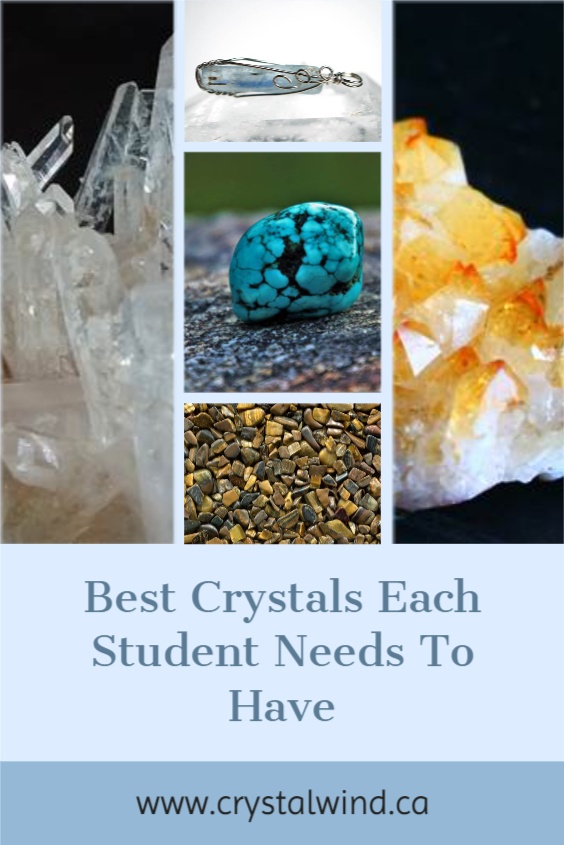 10 Best Crystals Each Student Needs To Have
Times have never been harder for students than now. With online school and all of the pressures of the education process, it is wise to use everything that could help you on the way. Students are not only students, they are also dissertation and essay writers, public speakers, researchers, and leaders of the generations to come and with the weight of the seemingly whole world on their shoulders, small things like crystals can make a day a little bit brighter. Crystals have been known to have healing and magical properties for centuries, and many people employ their powers in their everyday life.
Each crystal has its own character and way of use, so knowing your pain points can help you pick the right ones for your particular situation. There are stones for memory, stones for studying, and even stones for calm and concentration. We believe any student could use help with focus, creativity, mindfulness, and a calm atmosphere for working and studying, so we made a list of the top 10 best crystals for students and explained their use and particularities.
Fluorite
Fluorite is the first crystal students should look for and one of the most recommended stones for education. Known as the focus and study stone, Fluorite helps you form ideas, think innovatively, and learn new skills with ease. It emanates an inventive and co-ordinated energy that can be used for self-discipline, empowerment, and focus.
This crystal should be sitting on your desk or in the near vicinity of where you study and think to help focus your mind on the task at hand, widen your creativity and reduce the tiring effect of screens. Forget stressful evenings sitting at your computer under the pressure of endless deadlines - this crystal will help you center yourself and calm your mind so that you can give space for your creativity and productivity to flourish.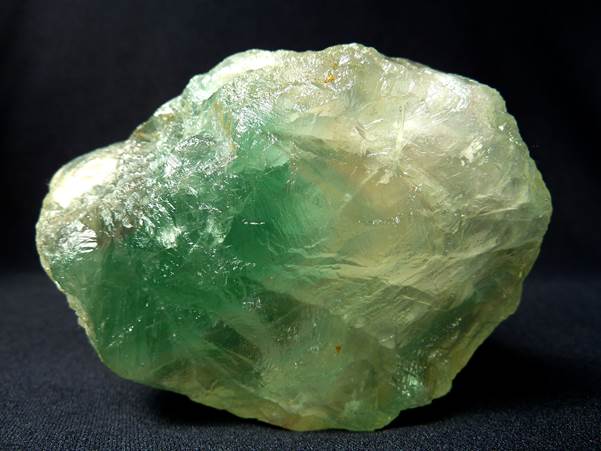 Amethyst
Amethysts are some of the most well-known crystals around, but their properties are an especially good fit for students. It is primarily known as the stone of the mind, as they bring calmness and balance in a jumbled up student spirit dealing with constant changes and challenges. It can calm anxiety and confusion and help you focus your thoughts in a coherent and productive manner.
Especially helpful for meditation and mindfulness practices, you can see how it can be useful when you are striving for mental clarity that a student needs when preparing for exams and pulling all nighters. Amethysts can be especially useful for students that are living and studying far from home, as keeping them near you can help you feel less homesick.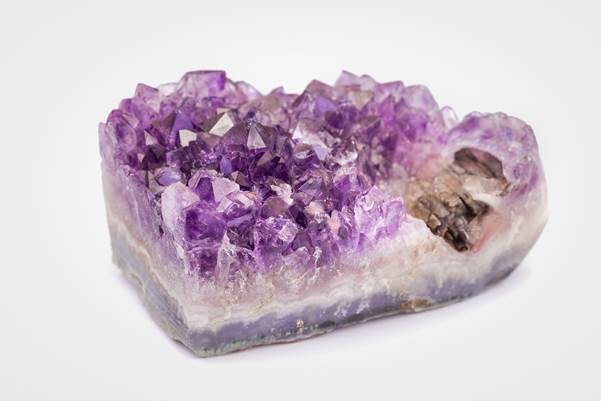 Clear quartz
Clear quartz is an all-around useful and helpful crystal for everyone, students included. Its benefits are manyfold, so let's start by stating clear quartz is the ultimate healing crystal. Whether it is your body or mind giving you trouble and pain, this crystal is known for harmonizing all parts of your body and dissipating imbalance and negativity. Placed on your desk, it will help you focus and get inspired, or put it in your living room to create a calm and happy place where you can hide from all of your responsibilities and pressures of being a student.
Additionally, quartz can enhance the quality of nearby stones, so it can be a wise addition to your collection if you don't already have one.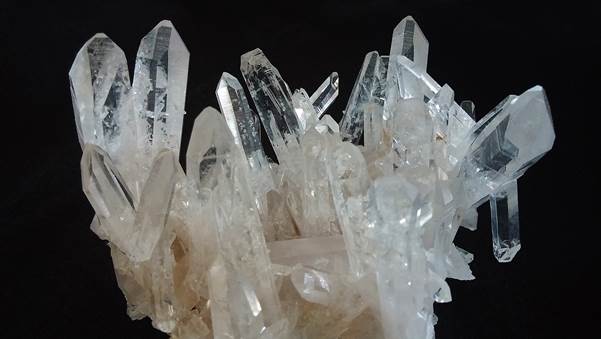 Kyanite
One of our favorites, Kyanite is a stone excellent for attunement and meditation. Out of all of the crystals for students we recommend, this one is the one that will help you realize your true potential. Known for it's connection to lucid dreaming, visualizations, and psychic abilities, this stone can help you think outside of the box and tackle your projects in unexpected and creative ways.
Especially appropriate when you are feeling lost and confused in life, this crystal will lift up your mental fog and enhance your intuition. Whether it is education or family problems you are dealing with, kyanite can help you connect with your spirit guides and choose the right way forth.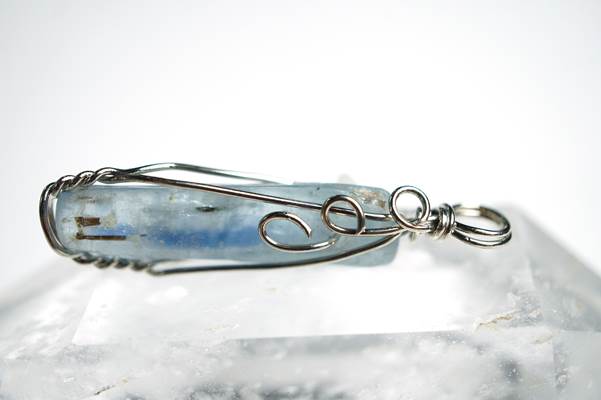 Citrine
With such buddy and stressful lives, students often succumb to bad moods and sadness. Citrine is a perfect stone for someone looking to lift up their mood, enhance happiness, and dissipate negative energy. This almost gold crystal also enhances intellectual reasoning and mental quickness, and keeping it with you at work will boost your creativity. Known also as the 'success' or 'money' stone, it is said to bring success and financial abundance to those who wear them. In a world where most students are in deep debt and are making ends meet with part-time jobs, a little wealth booster is more than welcome.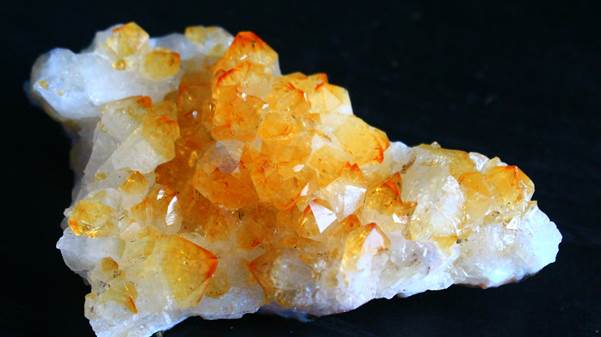 Carnelian
Carnelian is known as the energy booster stone and can be particularly useful when you are feeling sluggish and unmotivated. It will keep you energized and focused and you can put it in your pocket during a presentation or exam to feel more confident and positive. It is a powerful action stone that can give you a kick when you need ambition and drive, and we know students need that sometimes.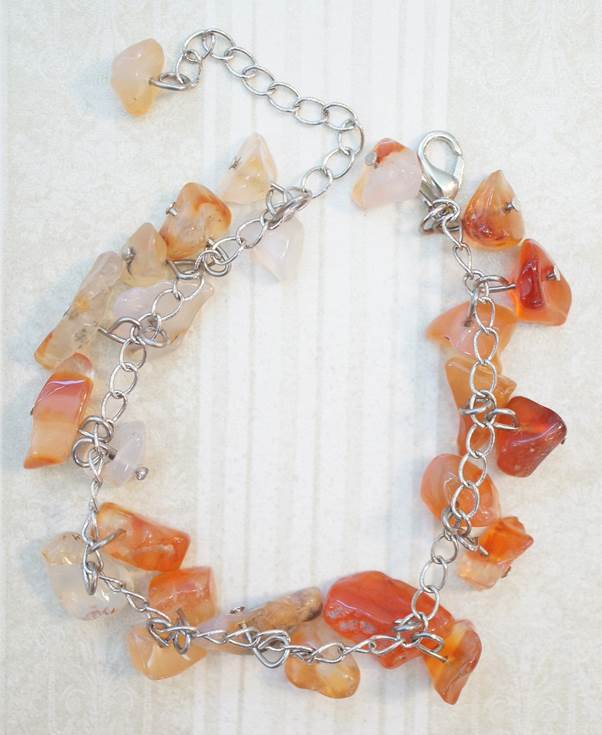 Turquoise
You can consider turquoise to be a supportive friend in the form of a crystal. It will support you and heal you when your body and mind are feeling out of whack, and even help you boost your immunity and endurance. It will keep you safe during your travels as it is a powerful protection stone and help you communicate more empathetically and with an open heart. Carry this stone when you are feeling burnt out and tired, and it will be easier to shake those icky feelings away.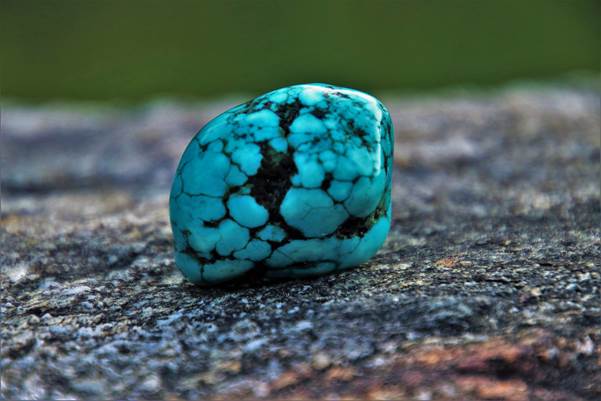 Rhodonite
Rhodonite keeps you grounded when times are hard. Sometimes it can be challenging as a student to keep your emotions in check - education brings us so many challenges and introduces so many new and different people in our lives that it is not surprising you can struggle with keeping your cool.
This stone will help you calm down, evaluate the situation with a new set of eyes, balance your emotions, and consequently bring forth a productive and reasonable solution. Anxiety, stress, anger, and insecurity are all things we deal with on a daily basis, and by carrying rhodonite with you, you are one step closer to a more peaceful mind, even when compassion is hard to muster up.
Tiger's eye
This stone is perfect for anyone dealing with self-doubt and a bad self-image. As if it absorbed the character and power of a tiger, the Tiger's eye crystal emanates confidence, prosperity, and good luck.
As a warm stone, it stimulates the flow of energy through your body and promotes courage, willpower, and activity. When you are looking for some extra boldness and a will to take a chance, this stone will infuse you with confidence and optimism and that little pinch of daring great minds needed to make great things happen.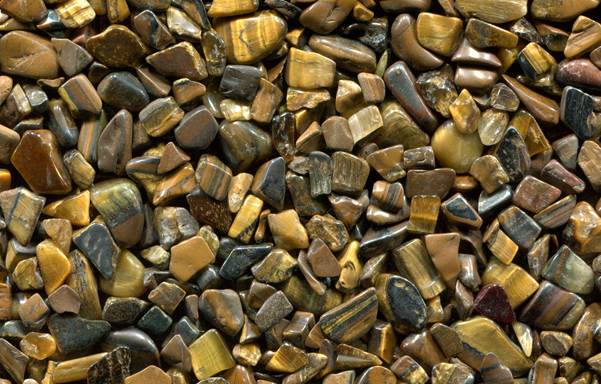 Green aventurine
When dealing with emotional pain and past trauma, green aventurine can help you deal with those emotions in a balanced and positive way. Known as the emotional balancer stone, this stone should be worn when you want to calm down and alleviate anxiety and stress. For this purpose, it is best to practice some meditation with this stone, as it will bring you closer to your spirit guides and encourage a sense of positive stillness. It is also known for bringing good luck since it has been discovered, so keep it with you during exams and presentations.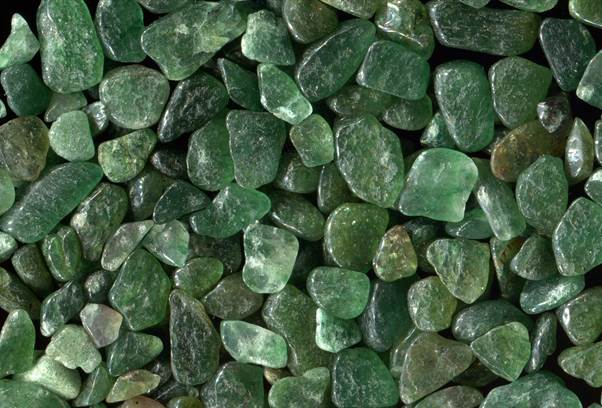 We hope this list will help you and that you have found something that resonates with your needs. Crystals can be helpful for many people, so why not employ their powers to tackle your student life with more confidence, creativity, and energy? Let them be your trusted companion, bring them on your side for some extra security and support, and you might realize crystals were the helping hand you needed during your student years.
---
James Baxter is professional ghostwriter, editor at write my essay and blogger, who loves sharing his experience and knowledge with readers. He is especially interested in marketing, blogging and IT. James is always happy to visit different places and meet new people there.
This article is written exclusively for CrystalWind.ca. © 2020 crystalwind.ca. All rights reserved. Do Not Copy.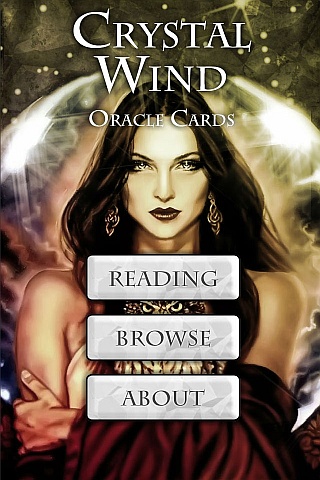 Cut Through The Illusions!
Available On

Spirit Animal Totem Of The Day!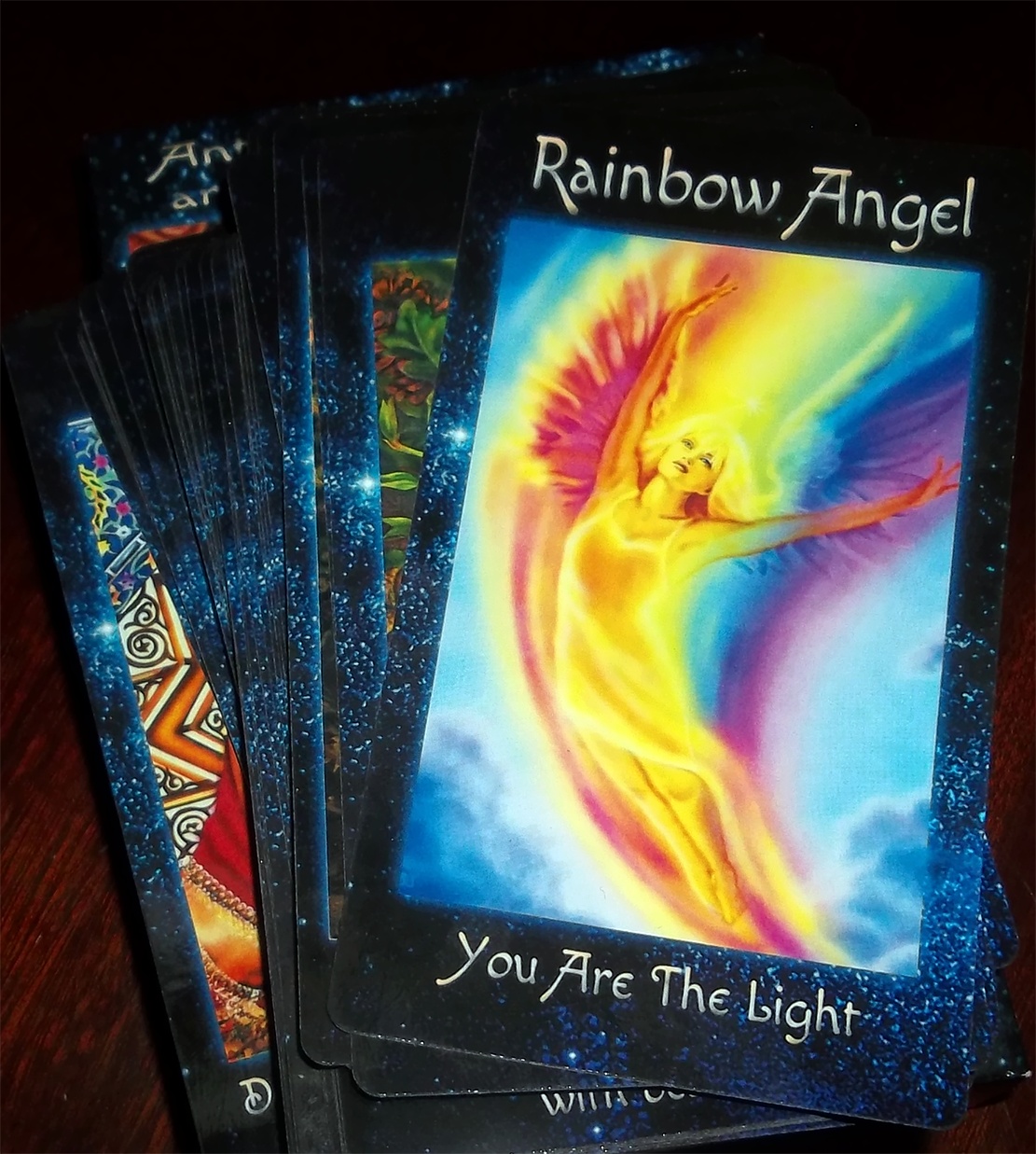 The Crystal Wind Oracle
Myth & Magic Card Deck!
Details Here!
NEW Expanded
Printed & Boxed!
Now with 58 cards!
Who is Online Now
We have 1075 guests and no members online