Category: Harry Edwards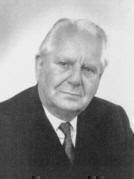 Who was Harry Edwards?
There is probably no spiritual healer who treated a higher number of people than Harry Edwards. Initially a printer with political ambitions, he visited a spiritualist meeting and came across a medium who said he was an excellent instrument for spiritual healing. Subsequently, he made his first attempts, which were so successful and attracted such a host of visitors that he fully dedicated his life to healing. Thousands of healing stories are reported, and even in hopeless cases, healing or improvements were due to his help, although he did not even meet the majority of his patients personally. An incredible number of letters asking for remote help were sent to him from all over the world. In more than 40 years of his activity, up to two thousand help-seekers per month visited him at his secluded sanctuary in Shere, South England.
He also became famous by his public healing demonstrations, which, like the one at Royal Albert Hall in London, were attended by up to five thousand visitors. His declared task was to propagate and popularize the knowledge about spiritual healing. For instance, he also recommended the cooperation between classical medicine and spiritual healing, with the effect that there is successful cooperation of the two disciplines in England today. He set spiritual healing into a spiritualist context, talked about spirit doctors who are a prerequisite for making success possible and considered healing as a medial act.
When Harry Edwards passed on in 1976, it was his express wish that his close associates, Ray and Joan Branch, who had served with him in the healing work for many years, should continue to maintain the healing at his Sanctuary in his own tradition. This they are privileged to be doing as Administrators of the Sanctuary and invite anyone in need of spiritual healing to contact the sanctuary. Whilst no promise of a healing can ever be given at the same time no limitation is ever placed upon the power of spiritual healing and there is no known human ailment that cannot be helped through healing in some way or other. Spiritual healing is god's gift to all the human family and is not the prerogative of any particular religion. If you require more information on Harry Edwards either contact the sanctuary. Or email us here at The God Light for information on Harry Edwards or the books he wrote. If you are interested in buying one of his books, take a look at The God Light's Spiritual Bookstore.
Harry Edward's Prayer
May I be thankful for all the blessings I already have. Grant me relief from pain and sickness, protect me from all ills and grant me good health in the days to come. Remove all causes of imperfection and bring Thy Healing Ministers close to me that I may be conscious of their presence and so receive guidance and inspiration. Grant me courage and fortitude to overcome all adversity. let me be conscious of Thy strength in all time of need. Grant me confidence to overcome my fears and not to anticipate harm. Teach me, how to live rightly in Thy sight, to do only that which is right and true. I pray that good guidance and right influencing will inspire all Thy peoples to be as brothers, one to the other, and that peace shall endure for all time. Amen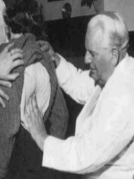 Excerpt from Life in Spirit
It is when primal energy is polarized and given personality, creating an atom, that all things material commence to exist. If it is correct within the laws of creation that nothing exists unless it has a purpose, then we can conclude that every atom possesses a character of its own with a purpose to fulfill. an atom does not exist simply for its self. An oxygen atom has many, many purposes to fulfill. In common with other atomic formations, it maintains life within those formations.
A combination of simple atoms provides the purpose of existence in forming water. water is essential to our dimension of life; without it the world would become arid and would dry up. There are almost un-limited reasons for the existence of the oxygen and hydrogen molecules forming water to sustain life on this planet. The oxygen atom is part of that plan. This argument can apply to every other atom. The number of the electrons in each element decides the purpose, the character, and the properties to justify that element's purposes. every elemental atom has the ability to co-operate and join in carrying out common purposes.
Nothing can interfere with the organization within an atom. It is true that man has succeeded in breaking up the ordered procedure within an atom, and thus imperilling the existence of the physical realm through nuclear fission leading to the atom bomb. with the advancement of knowledge, man has been able to learn some of the consequences of amalgamating one atomic formation with another in order to procure a definite result. It is on this basis that all human science depends. We also have the evidence of non-atomic forces having a predetermined reaction when they contact and influence atomic purposes. For instance, there is rejection which exists when molecules of a certain substance are brought into contact with the force of magnetism. The force of heat can effect the state of water to bring it to boiling point and then, if persisted, into vapour, when the atoms of H2O are disassociated one from the other and returned to an individual state where by they may be utilized again in some other chemical amalgamation.
In this connection we acknowledge the existence of cosmic forces that can travel through primal undeveloped energies to exert an effect upon matter. A simple example of this is, of course the solar rays, which maintain warmth and health in all living creation and particularly in vegetation, for without this there could not be given the vital property of chlorophyll to sustain the health of a tree or even a blade of grass. Human beings are able to absorb within themselves cosmic forces which will help to maintain and strengthen the health resistance of the person.
Harry Edwards- Born 1893-passed to spirit 1976
Harry Edwards was the foremost healer in the UK from the 1940s until his death in 1976. Although he came late to healing, he literally healed thousands, and demonstrated his Healership in large venues such as the Albert Hall, London, where he gave contact healing. He received thousands of requests for absent healing, which led to the birth of the 'Healing Minute'. This is still recognized today. Healers unite to give healing to the many that cannot attend for contact healing at 10pm each evening.
He founded the Harry Edwards Spiritual Healing Sanctuary at Shere, Surrey, in 1946. Harry Edwards was also a founder member of the National Federation of Spiritual Healers in 1954. He held the first membership card No.1 which he carried with him during healing demonstrations. He came up against much opposition from the medical fraternity during his lifetime. Spiritual healing was not recognized by the BMA until the year after he had passed over. He continues to work in spirit, through those who run the Healing Sanctuary at Shere as well as other healers on the physical. It is important to state that Harry is not a guide to any individual on the physical. He is what may be perceived as a Director of Healing for those in Spirit. Many teams work under his guidance.
When he was on the physical Harry did not give much credence to Psychic Surgery-he believed many to be working in this way for the wrong reasons and often doubted their authenticity. Of course, as he's stated himself, he now has reason to see things from the 'other side' in more ways than one. It should be noted that he still does not agree with the way some psychic surgeons work.
When Harry Edwards was on the physical, he was well aware of spirit doctors and his own guides who he maintained worked through him. He believed that the spirit entities of Lord Lister (the founder of antiseptic surgery) and Louis Pasteur (the famous French scientist) were his guides. This has been confirmed. To this day they continue to work with him in the field of experimentation. Harry often refers to them and their 'laboratory'. Usually one of them is present during psychic surgery. It is they who are involved in the making of etheric substances and vibrational replacement 'parts' used in psychic surgery.
Many, who were specialists in their own field or doctors when on the physical, also form part of his healing teams in spirit. When working in trance, he often refers to them, asking their advice, conferring and usually getting his own way. There is no mistaking that he is the one in charge. His main work on a psychic level is on spines and joints such as hips, knees, ankles etc. However, he also prepares the etheric field for other surgery, and then hands the job over to a specialist to complete. A specialist trained in a particular problem area, such as throat, eyes etc. He remains very committed to helping those with cancer.
Healing sessions are a mixture of the serious and informative –questions are encouraged and if in his domain to answer they will be fully answered. Much good humour and laughter is shared. This raises the vibrations not only of those working, but the vibrations in a room.
---
The Harry Edwards Spiritual Healing Sanctuary
www.sanctuary-burrowslea.org.uk
The National Federation of Spiritual Healers
http://www.nfsh.org.uk
---
CrystalWind.ca is free to access and use.
Please support us with a small gift of $11.11 or $22.22 or $33.33.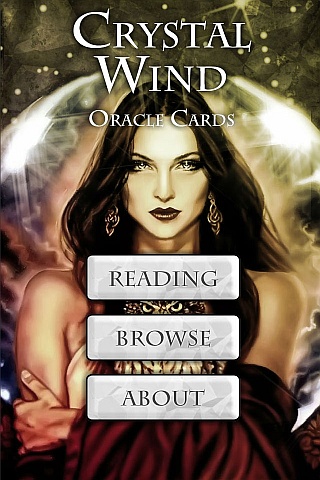 Cut Through The Illusions!
Available On

Spirit Animal Totem Of The Day!
Who is Online Now
We have 1069 guests and no members online