Category: Ann & The Angels Written by Ann Albers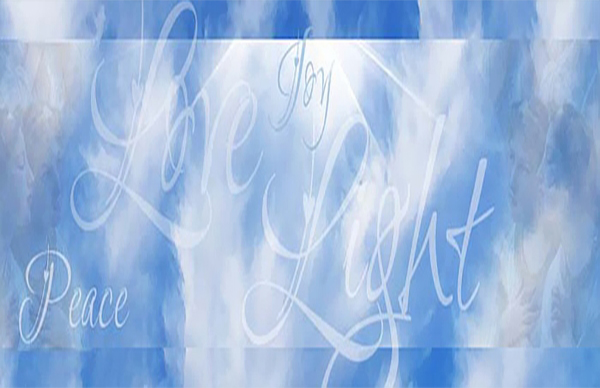 My dear friends, we love you so very much,
What are you for? We're not asking in the generic sense. We're offering you a tool that you can ask yourself any time you find yourself in the position of feeling that you are against something.
In a culture of complaints, you empower what you are complaining about... simply because you place your strong focus upon it. Right now upon your planet, there are so many people focusing on viruses, and variants, that your pandemic has gone on long past when it could have ended. Focus is focus, whether positive or negative and focus tunes you into a given reality in the field of all possibility.
We understand you have to handle things at a human level. However, if you simply gave your challenges enough attention to realize you need a solution, then tuned into the solution, you'd get there quicker. Your pandemic would end in a week if a sufficient portion of humanity could focus upon well-being!
For example, right now you are given statistics. You are shown how many get sick and how many die every day. What if you were to focus on the vast majority of people that heal, and the billions who are healthy? What if your news was to tell you every day how many people recover from serious illnesses, how many are being helped by loving procedures, how many people are taking charge of their own health and bodies through meditation, intuitive eating, and kind movement? Your world would quickly shift to that reality!
Even if "the" world isn't going there as fast as you'd like, you can feed yourself a steady stream of positive statistics, and inspiring thoughts. You can focus on well-being. You can take care of your body, send it love, move it how it asks to be moved, and eat what it intuitively guides you to eat. You can focus on the healthy people in the world, the people who are supporting well-being, and all that feels good and wonderful inside of your own body, and in your own life.
So, when you see something you don't like, ask yourself immediately, "What do I like?" When you see something you are against, ask yourself immediately, "What am I for?"
If you are against war, you are for peace. See if you can create a peaceful heart despite the chaos in the world. Become the change that you seek. Meditate, pray, relax, do something enjoyable. Start there.
If you are against mandates, you are for freedom. Can you free your mind from feeling chained to old habits and bad feelings? Can you look for the good here and now? You are free to think any thought you like. You are free to feel how you want to feel. Begin there. Embrace a vibration of freedom if you truly want more freedom in your world.
If you are against one political party, what are the ideals you are for? Come from your heart in conversations and speak with enthusiasm about the ideals and ideas you believe in. Do this without trying to convince anyone else – just as a point of sharing your heart – and you will get a much better response.
If you don't like your squeaky door, you do like things that work well. You can focus on the good feeling of a well-working door and then get it handled.
If you don't like your squeaky co-worker, you do like people who are more positive and empowered. You can focus on anything good about your co-worked so you are in a positive and empowered vibration?
Dear ones you will never solve your world's problems or even the simple annoyances in your life by complaining about them, fretting about them, or trying to get others to change. This is a waste of your precious life force. It pinches you off from experiencing the Divine power that creates entire universes – the power that wants to flow through your very own creative heart when you direct your thoughts with love.
Instead of complaining or trying to get others to change, be the change. Free your mind. Focus on your well-being. Espouse and live according to the ideals you wish others would. Don't give your power away to circumstances and others dear friends. The Divine lives and breathes in you and when you focus your attention on something you are "for" or something you "love" then you allow the Divine to flow through you and empower this very thing, for the Divine can only empower with love.
As you raise your vibration above complaints, worries, and upsets, and instead point your mind at that which you love, then dear ones, you will be joining with countless others in a higher vibration empowering the world that truly each one of you wishes for in your deepest heart of hearts. Deep down, you all long for a world of peace, a world of love, a world of kindness, a world in which the vast diversity of human ideas and ideals is not seen as a threat but rather a glorious buffet from which to choose, learn, and create.
This, dear ones, is within your reach starting with your very next point of focus and your very next thought.
God Bless You! We love you so very much.
-- The Angels
Message from Ann...
Hi Everyone,
These past few years, more than ever before, I have asked often, "What do I want? What am I for? What do I like?" These are powerful questions that empower the soul and the Divine within.
We can live in faith or fear, and living "for" is leaving fear. Living "for" is embracing faith.
A dear one came up with a serious condition. What am I for? "Health and longevity." I focused as did they and so be it. The healing occurred.
I've listened to countless people vehemently venting about their concerns this year. It is totally understandable, but I ask again, "What am I for?" I am for the freedom to believe what is in our hearts, and to live according to our inner guidance. Given that I've been able to guide with love, and avoid conflict even with those ready for battle.
I'm not too fond of inert strands of protein that try to possess healthy cells. What am I for? Health, happiness, and well-being however a person chooses to create it. Light filling my mind, body, and soul, and spilling out into the world.
I had a real challenge the other day in terms of asking, "What am I for?" A woman bumped my mom in the back at the grocery store, made a loud noise, and as my mom looked around, stole her credit card right out of her wallet. My mom had had a premonition earlier in the day that she should hang on tightly to her wallet, but in a momentary lapse of attention, it was taken.
I would like to say that I immediately felt compassion, and gratitude that my mom was OK. Instead, I was enraged that people stalk and steal from those they consider easy prey. "Breathe Ann," I told myself. "It is a vibrational universe." What am I for? Love. Period. Only love.
I sat myself down, breathed into my heart until my body calmed, and prayed until I saw the entire incident through God's eyes. I loved and forgave myself for the reaction. I loved God for taking care of us all, and I prayed for the soul who stole. I was shown conditions in her life – abuse, life with a man who would toss her out if she didn't prostitute her spirit by stealing for him, and someone who didn't know any better. As Jesus said, "Father forgive them, they know not what they do." I felt compassion.
What am I for? I asked again. Certainly not stealing. Certainly not perpetuating hate and violence. I am for Love. I am for love. I am for love. I placed my focus there. Mom is Ok. The $1000 that was charged to her card within ten minutes of it being taken is being handled. Justice is vibrational. We can all go back to feeling good and move on. This could have become a vibrational sinkhole. It became an opportunity to grow stronger in our light.
Sometimes asking "What am I for?" is easy. Often it is a challenge. We're so used to looking at what we don't like.
Sometimes, when something upsets us so thoroughly that it feels nearly impossible to focus on what we are for, it helps to pray and to remember that it is possible. Shifting to focus on what we are for is empowering. It gets us out of victimhood and puts us back in connection with the Source. In that state of connectedness, we become a powerful vibrational agent of change. We are guided in grace. Our lives return to peace.
The woman who stole from my mom drove me deeper into love, while sadly she festers in a state of lack – lack of abundance, lack of worth, lack of love. I wish so much more for all souls. Thanks to her, and my willingness to focus on my choice rather than the one she would have forced upon us, my light is brighter.
If I haven't told you all lately, thank you for your hearts, your light, your desire to be powerful, connected, vibrational beings. The Divine in me honors the Divine in you and I am grateful with all my heart for your light on this earth and in my life.
---
Here are a few pointers to help you shift to "What am I for?"
1. Ask yourself "What am I for" often, when not triggered
It is a lot easier to think about what you are for when you're happy and not triggered. Do it randomly. "What am I for?" Love, freedom, ease, grace, flow... good food for all... Make a list if you like. Knowing what you are for when things are calmer makes it easier to find when you're triggered.
2. Practice asking "What do I like?" or "What am I for?" when mildly irritated
Next time you have a small annoyance, ask yourself, "What do I like instead?" or "What am I for?" Try to do this till you can find something you are for. Imagine the desired outcome. When someone cuts you off in traffic, perhaps you are for kind, safe, drivers. Focus on the many who are, instead of the one who isn't. Give thanks for them. See how the rest of your drive goes.
If someone says something unpleasant, "What are you for?" Polite, kind people? Focus on the many on earth who are and you will see more.
You get the idea. Practice this every chance you get. The better you get at "flipping your focus" with mild irritations, the easier it will be when seriously challenged.
3. Challenge yourself to ask "What do I like?" or "What am I for" when triggered
If you've practiced in easier situations this will be easier. A loved one attacks your perspective on a heated issue. Breathe. Pray. "What do you like?" "What are you for?" Lower your defenses. Come from the heart. Talk about what you are for.
For example, I've heard so many people agonized because someone has attacked them for their perspective on vaccines, for example. I've heard this from souls on "both sides" of the fence! What are you for? Health, freedom to listen to your inner guidance? Compassion vs. argument? Open-hearted conversation vs. defensiveness? This is not an easy one but you can find what you are for if you try.
4. Bonus - Share - Never try to convince anyone to be "for" what you are!
What you are "for" is where to place your focus. What you are for and where you focus determines your vibration and therefore the reality you attract. Flipping your focus to "What are you for" is for you!
It is a waste of time and energy to try to make anyone else agree. Instead share your heart and your perspective, with permission. Sometimes a simple question preceding a discussion helps. "May I share my perspective, please? I'm not trying to get you to agree, I just want to share my heart without argument." People tend to soften up when you precede the discussion with such a request. They don't see your words as an attack or an attempt to coerce. They're more likely to lower their defenses. Share without an attempt to change the other. This is the same courtesy you would want.
Many times in readings I sense people who are very upset, trying to get the angels to agree with them. The angels, who see the love trying to emerge, find the loving intent beneath the upset, agree with that and help guide people to express that love effectively. I've seen it transform lives when people stop trying to make others agree and instead focus on sharing from their hearts, in a vibration of openness and love.
---
Based on thousands of conversations with people sharing the deepest recesses of their hearts, I've seen that what most of us are "for" is more alike than different. We may disagree on the "how" we want to get there, but we tend to agree on "what" we want to experience – security, joy, freedom, abundance, well-being, kindness, integrity, and really... countless and diverse beautiful expression of love.
Have a blessed, and empowered, week flipping your focus to what you are for :)
With love,
Ann
Ann Albers and The Angels
Please feel free to share any of my messages or posts. The only thing I ask is a small note: ©Ann Albers, www.VisionsofHeaven.com
Reprinted with permission from Ann Albers on crystalwind.ca. All rights reserved.
Source Here
---
CrystalWind.ca is free to access and use.
Please support us with a small gift of $11.11 or $22.22 or $33.33.
Spirit Animal Totem Of The Day!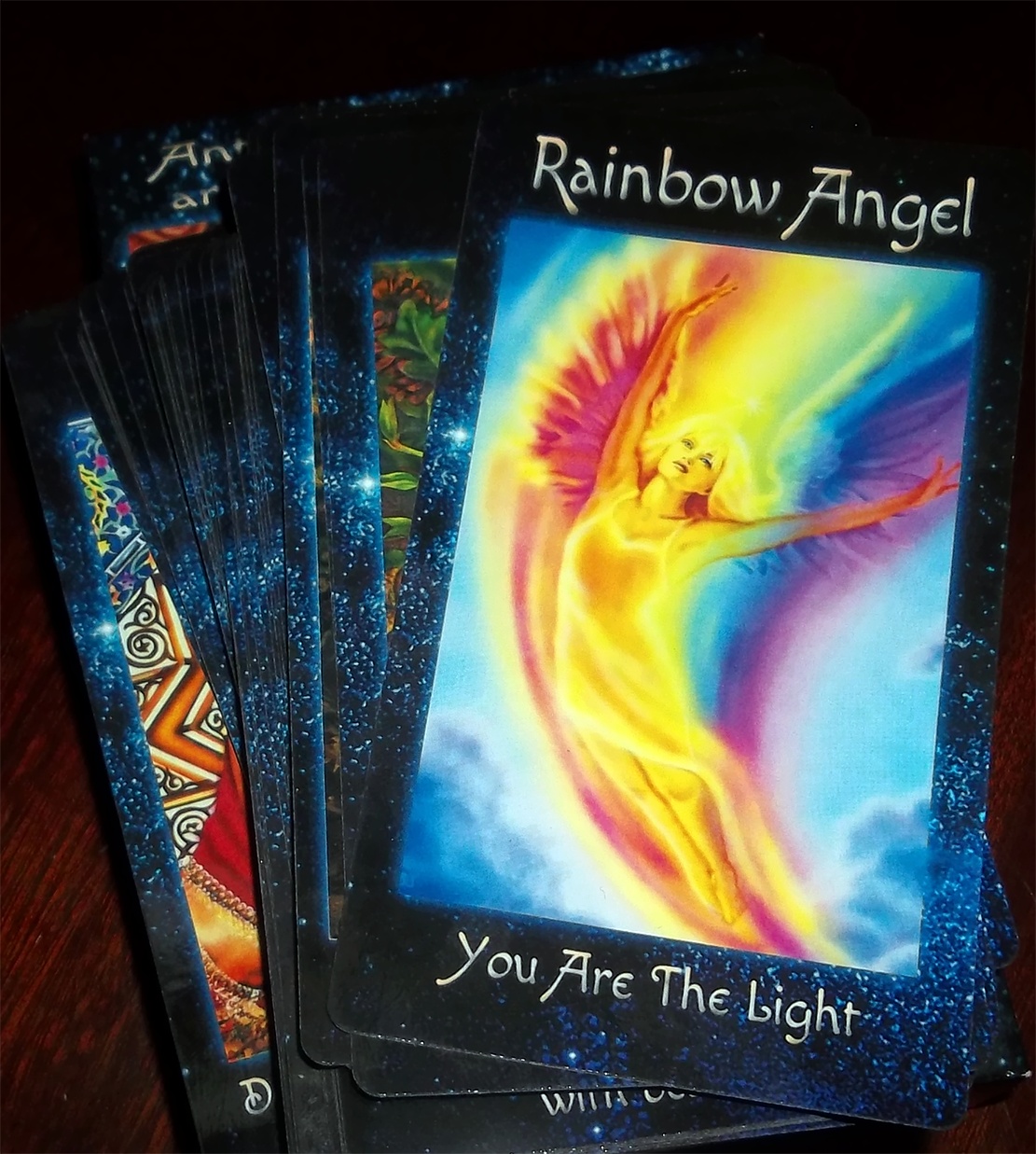 The Crystal Wind Oracle
Myth & Magic Card Deck!
Details Here!
NEW Expanded
Printed & Boxed!
Now with 58 cards!
Who is Online Now
We have 770 guests and no members online