Category: Angel Whisperings Views: 2755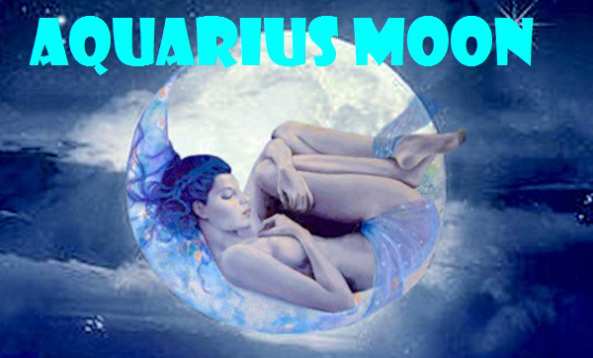 Dear Friends,
I don't know how you are feeling right now, but I can share that the powerful Aquarius New Moon and Solar Eclipse, have already made their impact on my life today. Being born as an Aquarius myself, I feel the collective themes for all of humanity rumble and role the dices right now. The energy field of this moon cycle is one of deeply liberating new beginnings and questions our individual as well as collective desire for freedom and personal space in our relationship, with life and other human beings. This number sequences, provided by the Angelic Realms, are designed to help us in our development of creating authentic space for everyone on planet earth, so the Golden Age of Aquarius can shine its light on all beings equally.
Here are the numbers that are collectively most present for us right now:
Angel Number 818:
Repeatedly seeing the Angel Number 818 is talking to us about the end of a significant and important phase in our life. Every part of our life that is not flowing as we need it to, does come into transformation now. 818 brings the message of abundance and prosperity, and invites us to clear all thoughts and pattern about our finances. Also our thoughts are manifesting quicker at the moment, so we have to make sure to concentrate on directing them to be positive rather than negative. With the influence of the powerful number 818, we have all support to find new and different ways to bring our desire and passion into realization. Trust that if you listen to your inner-wisdom and the guidance from the angelic realms you are bound to succeed on your way!!
"No one knows what you have been through or what your pretty little eyes have seen, but I can reassure you – whatever you have conquered, it shines through your mind."
Nikki Rowe

"The world as we have created it is a process of our thinking. It cannot be changed without changing our thinking."
Albert Einstein

"The mind is not a vessel to be filled, but a fire to be kindled."
Plutarch

"Poirot," I said. "I have been thinking."
"An admirable exercise my friend. Continue it."
Agatha Christie

"Inner guidance is heard like soft music in the night by those who have learned to listen."
Vernon Howard
Angel Number 1111:
This number is basically an alarm clock we have collectively set before we descended into the denser realms of matter. An alarm clock that is supposed to remind us of our role and responsibilities in the collective human awakening process. A collective "Wake-Up" call to put more attention into the moment and higher awareness into our life in general. For those of us, who are on a spiritual awakening path and actively involved in raising the collective human consciousness, it also is a moment of increased power for manifestation. A focus point to add conscious magic to the very moment. So when you see this number sequence coming up a lot for you, it is your chance to put your mind towards world peace, true love, authentic sharing, and all the other wonderful things you might desire for our Golden Age of Humanity.
A bone to the dog is not charity. Charity is the bone shared with the dog, when you are just as hungry as the dog.
Jack London

Love only grows by sharing. You can only have more for yourself by giving it away to others.
Brian Tracy

Your purpose in life is to find your purpose and give your whole heart and soul to it.
Gautama Buddha

This is the real secret of life — to be completely engaged with what you are doing in the here and now. And instead of calling it work, realize it is play.
Alan Watts
Angel Number 1133:
Angel Number 1133 is a powerful message to give our fears, doubts and worries to the angels and the Ascended Masters so that they can be transmuted and healed on our behalf. It tells us, that we are fully prepared in every way to fulfill our soul mission and divine destiny, and to make a move forward on that path. It's a sign to trust that the angels support us completely and surround us with love and protection at all times. The angels and universal energies are working for our highest good on the next directions!!
The Number 1133 is also an invitation to develop the courage we need, to fully express ourselves and live our life with enthusiasm and optimism. Living life with joy, passion and purpose will manifest our true desires. The angel's blessings are with us!! Increase your spiritual development, your awareness and use your knowledge and wisdom to uplift others. In relationship to the energy right now, this number is helping us to develop more faith in our personal path, and to translate this faith into divine action. For the ones who are working with the Angelic Realms and the Archangels, it is also an invitation to trust even deeper in this divine partnership.
I am well aware of the fact that the human race has known about the existence of a universal energy related to life for many ages. However, the basic task of natural science consisted of making this energy usable. This is the sole difference between my work and all preceding knowledge.
Wilhelm Reich

Every time you play you have energy within you – universal energy. That's the energy that keeps everything together – the planets, the galaxies. Everything.
Airto Moreira

Our greatest fear isn't that we are inadequate. Our greatest fear is that we are powerful beyond measure. It is our light, not our darkness, that most frightens us.
Marianne Williams
Dear Ones, I hope you are enjoying the wonderful influence this magical Aquarius New Moon and the solar eclipse are having on you right now! I hope you can combine the liberating power of the Aquarius character with the strong I AM light of the Leo within you and make another significant leap in creating your Golden Age of Aquarius from deep inside yourself!!
Love and New Moon Blessings!
Edith
My education of mindfulness – of awareness and spiritual guidance includes:
Breathing Techniques and voice training, variations of Meditation, Mental training by K. Tepperwein, intense training in Hawaiian Huna shamanism, intense training in Native American shamanism, training in Tantric life approach including sensitivity training for rituals of the physical body, Family Constellation work by B. Hellinger, the Creation of Healing Space, Holding Space for Ceremonial work, the Ascended Masters Teachings and the Ayahuasca spirit.
I am a highly intuitive channel for divine guidance and path, with a trained healing voice.
Edith Boyer-Telmer
Source
CrystalWind.ca is free to access and use.
"Please consider a small gift of $11.11 or $22.22 or $33.33
$44.44 or $55.55 or $77.77 or $88.88 or $111.11."
ॐ Namasté - Blessings!

© 2008-2020 crystalwind.ca. All rights reserved.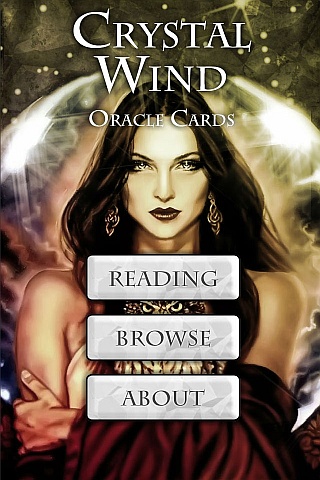 Cut Through The Illusions!
Who is Online Now
We have 1393 guests and no members online