Help keep CrystalWind.ca resources free for everyone. To share the articles posted here daily we rely on readers like you. Please donate today.
Blessings!
Category: Massage Therapy
Massage Methods and Therapies
Practitioners of massage include massage therapists, athletic trainers and physical therapists. Massage practitioners work in a variety of medical and recreational settings and may travel to private residences or businesses.
Contraindications to massage include deep vein thrombosis, bleeding disorders or taking blood thinners such as Warfarin, damaged blood vessels, weakened bones from cancer, osteoporosis, or fractures, and fever.
Acupressure
Acupressure (a portmanteau of "acupuncture" and "pressure") is a traditional Chinese medicine (TCM) technique derived from acupuncture. With acupressure physical pressure is applied to acupuncture points by the hand, elbow, or with various devices.
Anma
Anma is a traditional Japanese massage involving kneading and deep tissue work.
Ayurvedic Massage
Ayurveda is a natural health care system originating in India that incorporates massage, yoga, meditation and herbal remedies. Ayurvedic massage, also known as Abhyanga is usually performed by one or two therapists using a heated blend of herbal oils based on the ayurvedic system of humors. The key feature which differentiates Ayurvedic Massage from others is the tailoring of the massage oils to the individual's make-up. The Ayurvedic Masseur determines the category and sub-category based on one's physique, ailments and diet and designs custom Ayurvedic Massage oils.
Balinese Massage
Balinese massage techniques are gentle and aim to make the patient feel relaxed and calm throughout. The techniques include skin folding, kneading, stroking, and other techniques. The massage therapist applies aromatherapy oil throughout the massage. A patient's blood, oxygen and energy flow is said to increase as a result of the treatment. Balinese hot stones are an option.
Barefoot Deep Tissue
Barefoot deep tissue, also known as barefoot compressive deep tissue, or barefoot sports massage, is a blend of Eastern barefoot techniques, such as barefoot Shiatsu massage, coupled with a Western manual medicine, encompassing deep tissue, myofascial release, trigger point therapy, transverse friction, compression, tension, shear, PNF, stretching, as well as parasympathetic response, on clothed clients using no oil.
This modality typically uses the heel, sesamoid, arch and/or whole plantar surface of foot, and offers large compression, tension and shear forces with less pressure than elbow or thumb, and is ideal for large muscles, such as in thigh, or for long-duration upper trapezius compressions. The unclothed cousins of this modality are Keralite, Yumeiho, Barefoot Lomi Lomi, Fijian Barefoot, Chavutti Thirummal.
Ashiatsu Oriental Bar Therapy, which is a form of barefoot effleurage, combines western science and contemporary American ingenuity, for therapists who specialize in deep tissue work using Swedish techniques performed by the massage therapist's feet.
Bowen Therapy
Bowen technique involves a rolling movement over fascia, muscles, ligaments, tendons and joints. It is said not to involve deep or prolonged contact with muscle tissues as in most kinds of massage, but claims to relieve muscle tensions and strains and to restore normal lymphatic flow. It is based on practices developed by Australian Tom Bowen.
Breema
Breema bodywork is performed on the floor with the recipient fully clothed. It consists of rhythmical and gentle leans and stretches.
Champissage (Indian Head Massage)
Champissage is a massage technique focusing on the head, neck and face that is believed to balance the chakras.
Deep Tissue Massage
Deep Tissue massage is designed to relieve severe tension in the muscle and the connective tissue or fascia. This type of massage focuses on the muscles located below the surface of the top muscles. Deep tissue massage is often recommended for individuals who experience consistent pain, are involved in heavy physical activity, such as athletes, and patients who have sustained physical injury. It is also not uncommon for receivers of Deep Tissue Massage to have their pain replaced with a new muscle ache for a day or two. Deep tissue work varies greatly.
The term "deep tissue" is often misused to identify a massage that is performed with sustained deep pressure. Deep Tissue massage is a separate category of massage therapy, used to treat particular muscular-skeletal disorders and complaints, and employing a dedicated set of techniques and strokes to achieve a measure of relief. It should not be confused with "deep pressure" massage, which is one that is performed with sustained strong, occasionally intense pressure throughout an entire full-body session, and not to address a specific complaint. It just so happens that Deep Tissue massage is applied to both the superficial and deep layers of muscles, fascia and other structures. The sessions are often quite intense as a result of the deliberate, focused work. When a client asks for a massage and uses the term "deep tissue", more often than not he or she is seeking to receive a full-body session with sustained deep pressure throughout. If a practitioner employs Deep Tissue techniques, in fact, on the entire body in one session it would not only be next to impossible to perform; it might lead to injury or localized muscle and nerve trauma, thereby rendering the session counterproductive.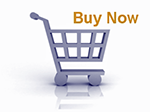 Slow Down the effects of time from appearing on your skin with this La Therapie spa gift collection.
Esalen Massage
Esalen Massage was developed by Charlotte Selver and works with gentle rocking of the body, passive joint exercises and deep structural work on the muscles and joints, together with an energetic balancing of the body.
Hilot
Hilot is a traditional healing technique from the Philippines that also includes massage techniques. The massage techniques relax stressed muscles. Hilot also includes joint manipulations to help relax stressed muscles.
Hilot encompasses a wide variety of techniques beyond the treatment of stressed muscles. Hilot can be used to reset sprained joints, diagnose and treat musculoligamentous and musculoskeletal ailments, and even to aid in giving birth and to induce abortion.
Dislocated joints can also be reset by hilot after an X-ray has been done on affected body parts and medical experts advised that the same body parts are safe to be massaged.
After giving birth, hilot can be done on the mother and the baby born of normal delivery for 10 consecutive days so that they may recover easily. Hilot should not be done on mothers who deliver via caesarian section.
Hilot also uses banana leaves and herbs for enhanced efficacy.
Lomi Lomi and indigenous massage of Oceania
Lomilomi is the traditional massage of Hawaii. As an indigenous practice, it varies by island and by family. The word lomilomi also is used for massage in Samoa and East Futuna. In Samoa, it is also known as lolomi and milimili. In East Futuna, it is also called milimili, fakasolosolo, amoamo, lusilusi, kinikini, fai'ua. The Māori call it roromi and mirimiri. In Tonga massage is fotofota, tolotolo, and amoamo. In Tahiti it is rumirumi. On Nanumea in Tuvalu, massage is known as popo, pressure application is kukumi, and heat application is tutu. Massage has also been documented in Tikopia in the Solomon Islands, in Rarotonga and in Pukapuka in Western Samoa.
Myofascial Release
Myofascial release refers to the manual massage technique for stretching the fascia and releasing bonds between fascia, integument, and muscles with the goal of eliminating pain, increasing range of motion and equilibrioception. Myofascial release usually involves applying shear compression or tension in various directions, or by skin rolling.
Myomassology
An integration of techniques including basic Swedish massage, aromatherapy, reflexology, shiatsu, energy balancing, and craniosacral therapy along with other modalities in conjunction with instruction in nutrition, meditation and yoga. The term Myomassology was coined by Irene Gauthier to describe her combined work of Swedish massage, craniosacral therapy, reflexology and body mechanics.
Postural Integration (PI)
Postural Integration (PI) is a process-oriented bodywork combining deep tissue massage with breathwork, body movement and awareness as well as emotional expression.
Reflexology Massage
Reflexology is based on the principle that there are reflexes in the hands and feet that relate to every organ, gland, and system of the body.
Shiatsu
Shiatsu (指圧) (shi meaning finger and atsu meaning pressure) is a Japanese born therapy that uses pressure applied with thumbs, fingers and palms to the same energy meridians as acupressure and incorporates stretching. It also uses techniques such as rolling, brushing, vibrating, grasping and in one particular technique developed by Suzuki Yamamoto, pressure is applied with the feet on the persons back, legs and feet (special set up is required for the "foot" shiatsu).
Stone Massage
A stone massage uses cold or water-heated stones to apply pressure and heat to the body. Stones coated in oil can also be used by the therapist delivering various massaging strokes. The hot stones used are commonly river stones which over time have become extremely polished and smooth. As the stones are placed along the recipient's back, they help to retain heat which then deeply penetrates into the muscles, releasing tension.
Structural Integration
Structural integration's aim is to unwind the strain patterns residing in your body's myofascial system, restoring it to its natural balance, alignment, length, and ease. This is accomplished by deep, slow, fascial and myofascial manipulation, coupled with movement re-education. Various brands of Structural Integration are Kinesis Myofascial Integration and rolfing.
Swedish Massage
Swedish massage uses five styles of long, flowing strokes to massage. The five basic strokes are effleurage (sliding or gliding), petrissage (kneading), tapotement (rhythmic tapping), friction (cross fiber) and vibration/shaking. Swedish massage has shown to be helpful in reducing pain, joint stiffness, and improving function in patients with osteoarthritis of the knee over a period of eight weeks. It has also been shown to be helpful in individuals with poor circulation. The development of Swedish massage is credited to Per Henrik Ling, though the Dutch practitioner Johan Georg Mezger adopted the French names to denote the basic strokes. The term "Swedish" massage is not really known in the country of Sweden, where it is called "classic massage".
Thai Massage
Known in Thailand as นวดแผนโบราณ (Nuat phaen boran, IPA: [nûət pʰἔːn boːraːn]), meaning "ancient/traditional massage", Thai massage originated in India and is based on ayurveda and yoga. The technique combines massage with yoga-like positions during the course of the massage; the northern style emphasizes stretching while the southern style emphasizes acupressure.
Traditional Chinese Massage
Two types of traditional Chinese massage exist - Tui na (推拿) which focuses on pushing, stretching and kneading the muscle and Zhi Ya (指壓) which focuses on pinching and pressing at acupressure points. Both are based on principles from Traditional Chinese Medicine. Though in the Western countries Tui Na is viewed as massage, it is not. Massage of Chinese Medicine is known as Anmo(按摩), which is the foundation of Japan's Anma.
Tui Na is Chinese Medicine's Physio-Therapy. Utilized for medical purposes instead of relaxation, Tui Na works to correct the patient's problems, from musculoskeletal conditions, to diseases, cancers and even minor and major headaches.
Within the foundation of Tui Na, Traditional Chinese Medicine principles are followed, from Meridian Applications to Herbal Formulas, Qigong Therapy and heated herbal application (Moxa). Technique applications such as friction and vibration are used as well.
Trigger Point Therapy
Sometimes confused with pressure point massage, this involves deactivating trigger points that may cause local pain or refer pain and other sensations, such as headaches, in other parts of the body. Manual pressure, vibration, injection, or other treatment is applied to these points to relieve myofascial pain. Trigger points were first discovered and mapped by Janet G. Travell (president Kennedy's physician) and David Simons. Trigger points have been photomicrographed and measured electrically and in 2007 a paper was presented showing images of Trigger Points using MRI. These points relate to dysfunction in the myoneural junction, also called neuromuscular junction (NMJ), in muscle, and therefore this modality is different from reflexology, acupressure and pressure point massage.
Watsu
Watsu is the combination of hydrotherapy and shiatsu developed by Harold Dull. The work is done in skin temperature water with both the therapist and practitioner in the water, usually a pool which is between 3.5 ft to 4 ft (100–120 cm) deep. The work entails much movement in the water and practitioners believe that it incorporates the activation of the energy lines derived from shiatsu.
Associated Methods
Many types of practices are associated with massage and include bodywork, manual therapy, energy medicine, and breathwork. Other names for massage and related practices include hands-on work, body/somatic therapy, and somatic movement education. Body-mind integration techniques stress self-awareness and movement over physical manipulations by a practitioner. Therapies related to movement awareness/education are closer to Dance and movement therapies. Massage can also have connections with the New Age movement and alternative medicine as well as being used by mainstream medical practitioners.
Beneficial Effects
Peer-reviewed medical research has shown that the benefits of massage include pain relief, reduced trait anxiety and depression, and temporarily reduced blood pressure, heart rate, and state of anxiety. Theories behind what massage might do include blocking nociception (gate control theory), activating the parasympathetic nervous system, which may stimulate the release of endorphins and serotonin, preventing fibrosis or scar tissue, increasing the flow of lymph, and improving sleep, but such effects are yet to be supported by well-designed clinical studies.
Single Dose Effects
Pain relief: Relief from pain due to musculoskeletal injuries and other causes is cited as a major benefit of massage. In one study, cancer patients self-reported symptomatic relief of pain. Acupressure or pressure point massage may be more beneficial than classic Swedish massage in relieving back pain. However, a meta-study conducted by scientists at the University of Illinois at Urbana-Champaign failed to find a statistically significant reduction in pain immediately following treatment.
State anxiety: Massage has been shown to reduce state anxiety, a transient measure of anxiety in a given situation.
Blood pressure and heart rate: Massage has been shown to reduce blood pressure and heart rate as temporary effects.
Attention: After massage, EEG patterns indicate enhanced performance and alertness on mathematical computations, with the effects perhaps being mediated by decreased stress hormones.
Other: Massage also stimulates the immune system by increasing peripheral blood lymphocytes (PBLs). However, this immune system effect is only observed in aromatherapy massage, which includes sweet almond oil, lavender oil, cypress oil, and sweet marjoram oil. It is unclear whether this effect persists over the long term.
Multiple Dose Effects
Pain relief: When combined with education and exercises, massage might help sub-acute, chronic, non-specific low back pain. Furthermore, massage has been shown to reduce pain experienced in the days or weeks after treatment.
Trait anxiety: Massage has been shown to reduce trait anxiety; a person's general susceptibility to anxiety.
Depression: Massage has been shown to reduce subclinical depression.
Diseases: Massage, involving stretching, has been shown to help with spastic diplegia resulting from Cerebral palsy in a small pilot study. The researchers warn that these results should "be viewed with caution until a double-blind controlled trial can be conducted". Massage has been used in an effort to improve symptoms, disease progression, and quality of life in HIV patients, however, this treatment is not scientifically supported.
Source Wiki
CrystalWind.ca is free to use because of donations from people like you. Please help support us!
Blessings!
Disclaimer Health
All post and information provided within this blog is for educational and informational purposes only, and is not to be construed as medical advice or instruction. No action should be taken solely on the contents of this website. Please consult with your healthcare professional before making any dietary or lifestyle changes or taking supplements that may interfere with medications. Any products or information discussed are not intended to diagnose, prevent, treat or cure any illness, disease or lifestyle. Please consult your physician or a qualified health professional on any matters regarding your health and wellbeing or on any opinions expressed within this website.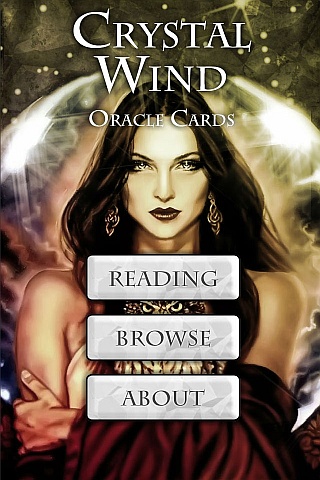 Cut Through The Illusions!
Available On

Spirit Animal Totem Of The Day!
Who is Online Now
We have 1736 guests and no members online