Category: Moon Cycles Written by Jamie Partridge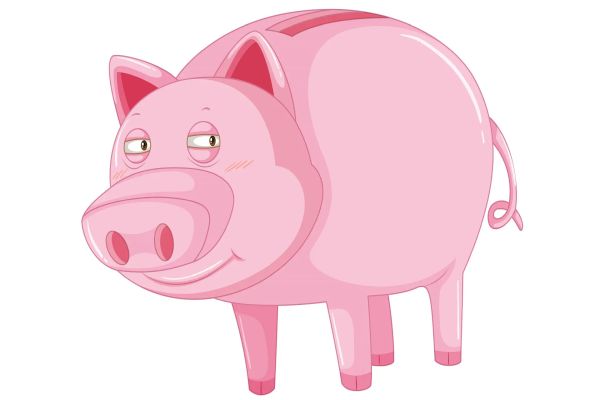 The New Moon in Libra on September 25, 2022 is opposite Jupiter. So the meaning of the New Moon September 2022 astrology is spiritual growth. In particular, by finding happiness and satisfaction within yourself, without relying on someone else or material possessions.
---
The M87 black hole also influences the September 2022 New Moon. It also emphasizes the need for spiritual growth by not relying on a partner's energy to find fulfillment.
New Moon September 2022 Astrology
The New Moon on September 25, 2022, is located at 02°48′ Libra. The most significant planetary influence is a challenging opposition to Jupiter. There are no important fixed stars in alignment with the New Moon. However, a black hole and asteroid on the same degree add some astrological meaning.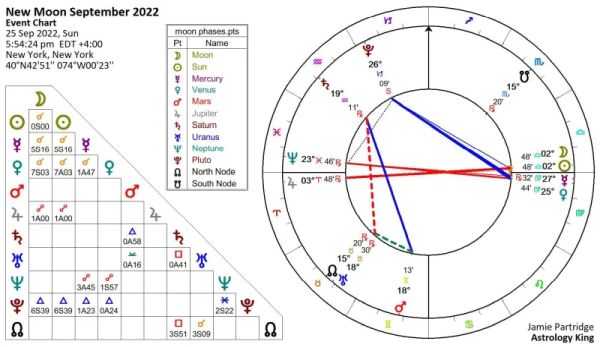 New Moon In Libra 2022 [Solar Fire]
New Moon Meaning
Sun conjunct Moon represents the end of one cycle and the beginning of another new 28-day cycle. It gives an invigorating burst of energy and initiative. But it also brings emotional balance, not irrationally emotional, and not too cold and calculating.
So the New Moon in Libra 2022 is excellent for making a fresh start, turning over a new leaf, or starting a new project. You can also question old habits, behaviors, and beliefs as you search for new and inventive ways to make progress.
New Moon In Libra 2022 Aspects
New Moon opposite Jupiter brings opportunities for success, good fortune, and increased happiness. But it can also cause greed, envy, extravagance, waste, excessive pride and boastfulness. It can amplify destructive behaviors like gambling and addiction. Wanting more and more can leave you feeling unsatisfied and like you are missing out.
If you already have trouble with self-control, you could waste any good fortune. Loss or embarrassment could be seen as punishment for previous acts of greed that left others without. The New Moon September 2022 astrology would force you to examine your behavior and motives, giving you the opportunity for personal and spiritual growth.
However, if you are the shy and conservative type, you are more likely to be grateful for any wins and share the spoils. The New Moon in Libra 2022 would reward you for previous good deeds or services to others, increasing your happiness and self-confidence.
The Fixed Stars
The New Moon in September 2022 is in the Sign of Libra. But as the star map below shows, it is actually in the Constellation of Virgo. This discrepancy is due to the precession of the equinoxes. It has moved the Sun Signs almost a whole Sign out of alignment with the Constellations from which they were named over 2000 years ago. The Signs were invented initially only as a measuring device. Astrologers had always used the visible constellation and their stars for astrological interpretation.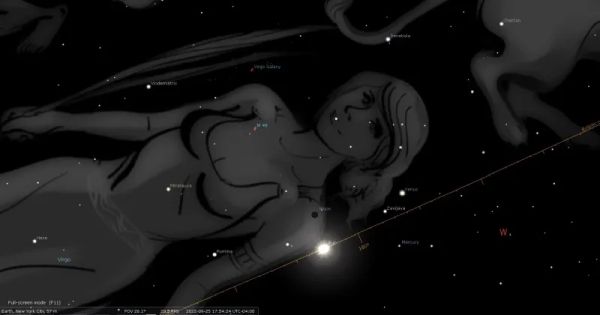 New Moon September 2022 [Stellarium]
0219 – Asteroid 346889 Rhiphonos
0222 – M87, Virgo Galaxy
0248 – New Moon September 2022
Black Hole Sun
M87, or the Virgo Galaxy, is a supergiant galaxy in the constellation Virgo. It has a jet of energetic plasma and a supermassive black hole at its core.
In general, black holes promote change and transition and can be challenging to work with. They represent a complete reversal of the status quo. They are doorways to parallel universes, alternate realities, and higher dimensions. Although ominous and threatening, they can also be repositories of vast riches and the wealth of knowledge of the subconscious.
Significant themes of black holes involve changeability, personal magnetism/repulsion, extreme instability/unpredictability, unique perspective, energy absorption, transmutation or depletion, and a greater than the typical impact on one's environment or peers. There is also the attraction of unparalleled, singular, often bizarre experiences. [1]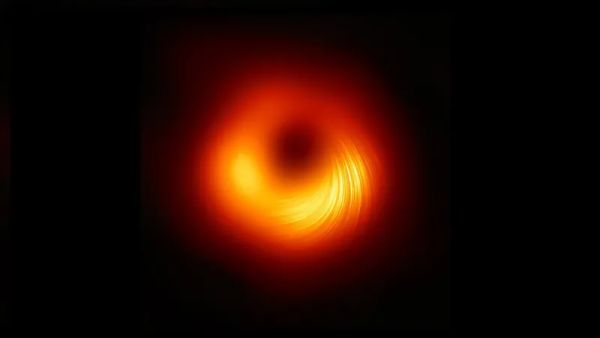 M87 Black Hole [Event Horizon Telescope]
M87, or the Super Galactic Center, is associated with sequential monogamy, co-dependence, and dysfunctional relationship behavior. It gives intense powers of attraction, charm, sex appeal and commitment. However, the partner feels captured, engulfed and consumed. The native is so needy and demanding of time and energy that the relationship ultimately fails.
M87 gives an obsession with finding the perfect partner. Sometimes, relationships can be replaced by a career or special calling. But the result is the same. No one person or job can make them feel satisfied or fulfilled. They always want more and more.
With spiritual growth comes the realization that some childhood wounds must be healed. Once the energy-sucking, demanding behaviors are eliminated, an evolutionary leap allows room for a soul mate. Some will also become healers, teachers, agents of enlightenment and promoters of change. [2]
New Moon conjunct M87: Magnetic, forceful and attractive. Attract the right people at the right time. Outwardly changeable, capricious, adaptable, chameleon-like. Determined and driven with the ability to shift events dramatically and unexpectedly favorably. Can affect events and transform the status quo. Difficult to penetrate and know. Deceitful or artful. Ability to remake self completely several times throughout life. Resilient and adaptable, ability to live different lives. Creative and insightful but disruptive, dramatic reversals, and sudden upsets. [1]
Asteroid Rhiphonos
Rhiphonos was one of twelve spirit guards sent by Zeus (Jupiter) to guard the infant Dionysus. Jealous Hera turned them into horned centaurs.
Astrologically, Rhiphonos denotes being chosen for an important task and the ability to transform profoundly to fulfill it. [3]
Find Asteroid Rhiphonos in Your Chart
Create your chart HERE.
Choose "Extended Chart Selection."
In "additional objects," add 346889.
New Moon September 2022 Summary
The central themes of the New Moon September 2022 astrology are greed and obsession. The New Moon opposite Jupiter and the Black Hole make you want more and more. Never feeling satisfied or fulfilled can lead to gambling, addiction and other excessive and destructive behaviors. But the M87 Black Hole is most associated with an inability to find satisfaction in relationships and obsessing about finding the perfect partner.
So the New Moon in Libra 2022 represents an opportunity for spiritual growth by turning inward for satisfaction. Asteroid Rhiphonos helps you transform profoundly so you can be comfortable alone, without draining energy from someone else.
A spiritual growth spurt during this moon phase will leave you ready to attract a soul mate or whatever makes you happy. This is even more important because this is the final New Moon of an eclipse phase that began with the April 30 Solar Eclipse. The theme of that eclipse was initiating positive change and following your passionate desires.
The influence of the September 25 New Moon lasts four weeks up to the October 25 Solar Eclipse. The best time for starting new projects is during the two-week waxing moon phase, from September 25 to the October 9 Full Moon.
If the New Moon September 2022 astrology directly affects your Sign, you can read about it in your free Monthly Horoscope. Finally, see Sun Transits for more details about how it affects your natal chart.
New Moon September 2022 Times and Dates
Los Angeles – September 25, 2:54 pm
New York – September 25, 5:54 pm
London – September 25, 10:54 pm
Delhi – September 26, 3:24 am
Sydney – September 26, 7:54 am
References
The Black Hole Book, Alex Miller, 2014.
Credit
Source: here
My name is Jamie Partridge and I live on the coast of NSW Australia with three amazing kids. I've had an interesting life so far, with varied occupations ranging from nursing assistant to farm hand.
© 2022 crystalwind.ca. All rights reserved. We track all IP addresses. Using a VPN will now also get tracked to original source IP.
---
CrystalWind.ca is free to access and use.
Please support us with a small gift of $11.11 or $22.22 or $33.33.
Spirit Animal Totem Of The Day!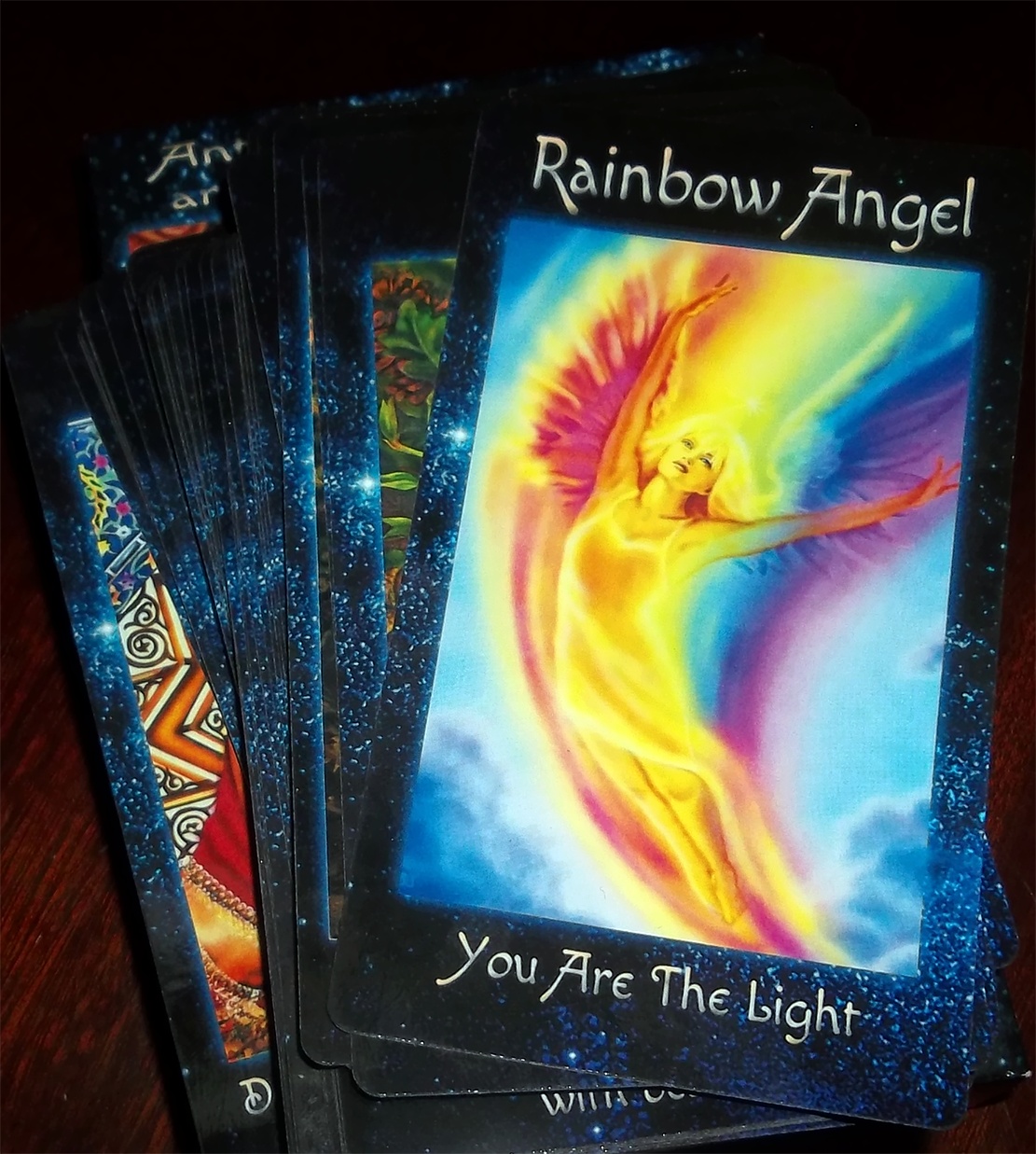 The Crystal Wind Oracle
Myth & Magic Card Deck!
Details Here!
NEW Expanded
Printed & Boxed!
Now with 58 cards!
Who is Online Now
We have 1007 guests and no members online