Category: Numerology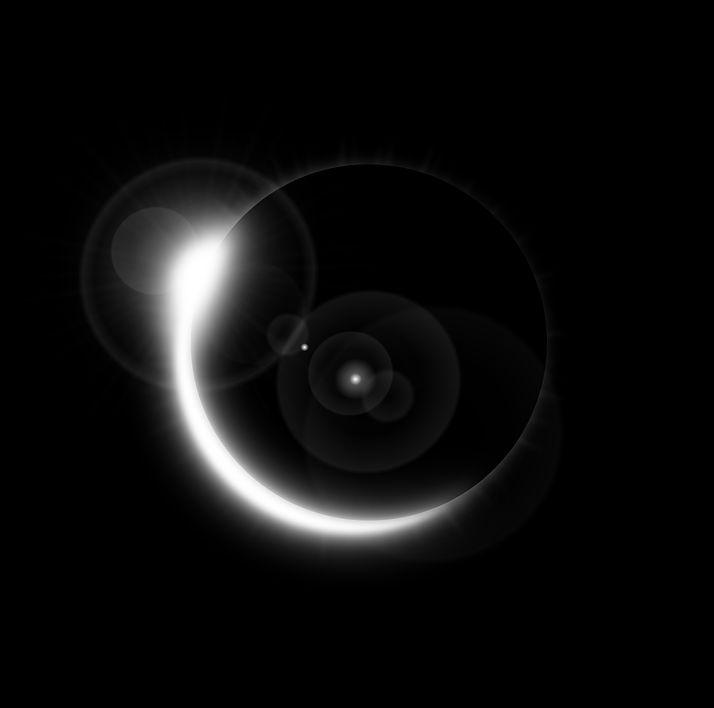 The powerful Aquarius Full Moon Eclipse a few hours ago is a real reminder of how we need to experience both light and dark in our lives to dive fully into our mission and explore our SOUL to the greatest extent possible.
It reminded me of one of my two favorite adventures in Belize earlier this month.
This adventure into the underworld was a sacred experience… as Clara and I were guided on a gentle river… delighting at first in a beautiful day filled with the sun and gorgeous bounty of the jungle that lined the lazy river, and then floating magically into the darkness of an underground cave.
How profound the juxtaposition of light and dark was!
First the sounds of nature – birds and insects and flowing water – quieted down to a silent murmur as only distant underground rapids could be heard.
Darkness enveloped us. Our headlamps were our only navigation tool…
Then, even that light was removed as our guide Axel asked the nine of us to turn off our headlamps…
That experience alone, with our trust placed in our guide to navigate us in the darkness, with only the mysterious sounds penetrating our consciousness – that was an indescribable series of moments.
We experienced the profound connection of our souls in that cave.
Swimming in the underground river, floating on our tubes, hiking through the majestic caves with glimpses of ancient Mayan artifacts and magnificent stalactites and stalagmites surrounding us – it felt like moving through a birth canal…
Taking away all available light completely at one point, our guide provided the ultimate experience of stillness – utter black darkness.
I closed my eyes…
I opened them…
The same darkness pervaded the space!
There was NO difference.
I've rarely experienced such profound serenity and wonder.
The underground temple of that cave tubing experience will be forever embedded in my heart's memory.
I came face to face with utter black, emptiness.
The great void.
And it didn't frighten me. As I discovered later, Clara had a profound spiritual experience in that darkness…
Dark is where light is born.
This is why darkness is as vital to life as is light!
Shutting out one in favor of the other puts you out of balance, out of equilibrium.
The Full Moon is designed to bring dark and light, feminine and masculine into balance. A full moon eclipse is a profound reminder of BOTH light and dark, present at ONE instant creates tremendous internal shifts.
The unification of Light and Dark merges Earth and Sky.
It balances Life and Death, the eternal cycles of nature.
Acknowledge the softness and the hardness, the masculine and feminine, acknowledge and embrace ALL aspects of you.
That is the perfect balance of yin and yang.
Here's to the Aquarius Full Moon Eclipse blessing your life with a deep, blissful awakening – above AND below the horizon of your life!
Love and Blessings,
Tania Gabrielle
---

Tania Gabrielle is a Wealth Astro-Numerologist, spiritual teacher, author, composer and speaker. She has coached thousands of clients and entrepreneurs worldwide — helping them to design prosperous lives by leveraging the secret numbers' code in their names, birthday and personal cycles.
---
CrystalWind.ca is free to access and use.
Please support us with a small gift of $11.11 or $22.22 or $33.33.
Spirit Animal Totem Of The Day!
Featured Articles: Numerology
Number Sequences from the Angels

Open or Close

by Doreen Virtue, Ph.D

The angels do their best to get our attention and to communicate with us. In this way, they help us heal our own lives. However, we often discount the signs they give us, writing them off as mere coincidences or our imagination. The angels say: "We can't write our messages to you in the sky. You've got to pay attention and believe when you see any patterns forming in your life — especially in response to any questions or prayers you've posed. When you hear the same song repeatedly or see the same number sequence, who do you think is behind this? Your angels, of course!"

Read More

The Esoteric Significance Of Numbers

Open or Close

The following summarizes the beliefs of some modern numerologists. Note that there is no scientific or mathematical evidence to show that numbers exhibit these properties.

Note also that the association of various meanings to specific numbers in the time of the European Renaissance, when numbers were worked into the detailed fabric of musical, poetic, & architectural artifice, was both far richer and far more precise than the modern summaries offered here.

Numbers one to nine are used in present-day numerology to determine character analysis and predict upcoming trends. Other numbers are thought to carry vibrational influences which must also be taken into consideration, as must also the connection of astrology, numbers, and locational addresses, e.g. "Seven Star Road."

Read More

Finding Your Personal Year Number

Open or Close

Here is a formula for finding your Personal Year Number:

To find your Personal Year number, add the month and the day of your birth, plus the Universal Year number. (This formula will work for any year by using the universal year number of the current year and adding up those numbers accordingly, i.e., for 2018 the Universal Year number is 11=2; 2+1+8=11=2)

For example, someone born on May 15 finds his or her Personal Year number by adding 5 (May) plus 6 (the fifteenth day) plus 2 (2018) to arrive at a Personal Year number of 13 ( 5+6+2=13), which is reduced to 4.

Read More

What's Your Number? What Your Phone Number Reveals About You

Open or Close

If you're interested in numerology then you know that numerology would say your house number exerts a huge influence on you, just like your birth number. But what about our phone numbers? We can say we choose the day we incarnate in order to experience a certain life path and its lessons. The same goes for where we live. Many people believe that houses 'choose' their occupants. The energy of a house contains certain experiences and events and the house either wants you to experience that energy – or not. So, where does this leave our phone numbers which are after all, usually randomly assigned by the phone company. This is where synchronicity comes in. Our phone numbers can often reflect our communication energy or what we need to know about communication style. Often spooky synchroncities can be revealed when we work out our phone's 'communication number' as this can often be the same as our birth or life-path number.

Read More

Your Life Path Number – Discover Your Destiny

Open or Close

Your Life Path number is similar to your Sun Sign in astrology.

It reveals your life's purpose including your gifts, challenges, and abilities as well as your talents, inner drives, and how you experience your emotions . It can also help you discover why you have experienced some of your life's circumstances. What are you meant to learn is often what is most challenging for you and is where you have the greatest potential. Each number vibration has a range of energies. We often start out experiencing the challenge of each vibration until we overcome those obstacles and manifest the higher vibration of the number. Here is how to discover your life path number and what it means.

Read More

Numerology for Your Address – Is Your Home Happy for You?

Open or Close

House numerology can affect your well being. Since numbers are vibrations, your address sets the tone for your entire living space. You want to make sure that your house or apartment number is compatible with you and the others living there, as well as create an energy that is conducive to your lifestyle.

Although your street address, building address, and zip code certainly have an impact, the most influential number for your well being is your house or apartment number, since that is what is most personal to you.

Read More

Your Name Number Is Your Destiny

Open or Close

Numerology

Numerology is the study of numbers and the divine, mystical meanings they may have. There are many different systems of numerology to predict and determine many different things.

Once thought of as a math and science, numerology is now seen as an occult study, used for astrology and divinatory arts.

Read More

What Does Numerology Predict About 2020?

Open or Close

Humans have been trying to predict the future for centuries. After all, having the ability to understand what we can expect in the year or years to come can help us to prepare. Even 500 years later, people still look to the predictions of the 16th-century prophet, Nostradamus, and try to interpret what his readings meant. The British psychic, Craig Hamilton-Parker, recently interpreted Nostradamus' writings, saying that in 2020 there will be war in the Middle East, and Trump will be re-elected for a second term; however, there will be also be an assassination attempt. Whether these events actually come to pass remains to be seen, one of the most interesting ways of making predictions about the future is by applying numerology. It is something you can do at home and make decisions on your life as you move into 2020.

Read More

Cut Through The Illusions!

Who is Online Now

We have 929 guests and no members online
X
Right Click
No right click