Category: Numerology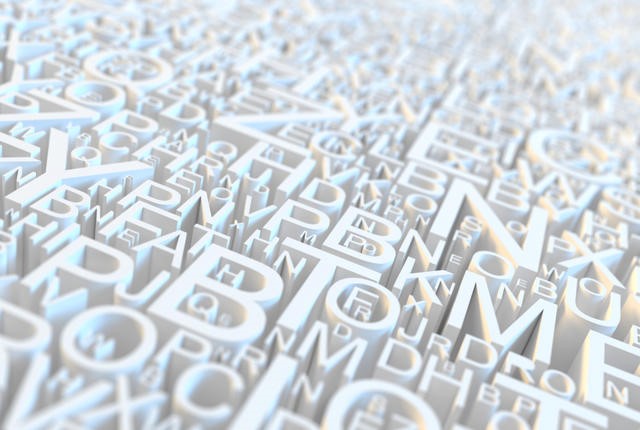 So many of the astro-numerology messages right now are focused on relationships and how we communicate with one another.
With the Sun still in Libra, the balances, it's a great time to look at the number 2. Not just what the number 2 stands for – but what 2 means when you have a two-syllable NAME.
When we HEAR two-syllable sounds, they emit a double rhythm. One plus one joins two sounds, two opposites that form a cohesive relationship.
1 is by nature alone.
2 is in a relationship. 2 communicates. 2 is balance and listening.
Hearing a two-syllable name or word activates that inter-relationship on a subconscious level.
It's in our relationships that we create our GREATEST growth spurts.
Our deepest, spiritually primal yearning is always… for LOVE. The rhythm of two syllables naturally activates this yearning.
A beating heart is an endless repeated rhythmic pattern of two beats – the contraction and dilation of the heart muscle.
Empathy is put into practice when we engage with another.
Our hearts are warmed and stirred as we relate to lovers and loved ones.
Two governs equilibrium and balance between two perspectives, people, ideas.
Two is a fork in the road – a choice, a decision – a break-through.
Two symbolizes two polar opposites, two sides of the same coin, feminine and masculine.
Number two signifies two people exchanging energy. 2 beings communicating their individual essence. The peace you feel in union with another is one of the greatest gifts of life – the gift of Love.
One way to feel the number two resonate within your heart is in a first, middle or last name of two-syllables.
This significance extends to two-syllable words.
A baby's first word is usually "Ma-ma" or "Pa-pa" or "Da-da".
The word "Ba-by" has two syllables. So do the words sib-ling, sis-ter and bro-ther plus family members that are cousins, grand-pa and grand-ma.
It is significant that our subconscious and conscious yearning for love through communication and relationships extends to top-ranked website names as well.
Most of the highest ranked websites have two syllables:
Google
Facebook
YouTube
Yahoo
LinkedIn
Twitter
Ebay
Why? Because two sounds, spoken or written side-by-side, activate BOTH your heart and mind. They CONNECT us to each other!
So where does that leave one-syllable or three-syllable names? Or names with four, five, six syllables and beyond?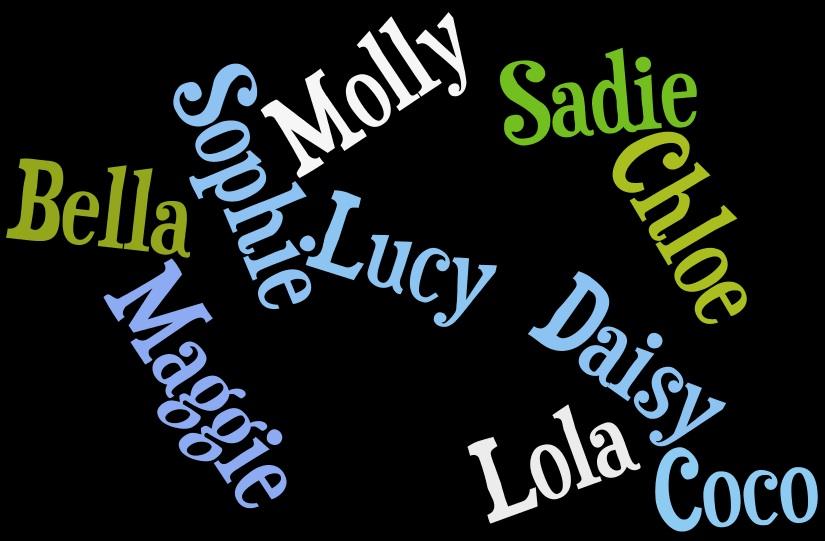 Every syllable count emits its own unique meaning, which carries a profound impact on us.
Each RHYTHM in a name or word affects us.
The number two happens to be significant to humans due to the nature relationship plays in our lives.
And that is particularly true NOW.
When we entered the 2000s fifteen years ago, we birthed the number 2 in all our experiences.
We began a deeper exploration of balance.
We began learning that the essential ingredient of love is letting go of judgment, cooperation and responsibility for another.
The 1900s and previous thousand years from the 1000s up until 1999 all began with the number 1.
In the next thousand years of 2000-2999 we are awakening to love between you and me, love SHARED with another - communication birthed from self-understanding and translated into empathy.
Two-syllable words like HEALTHY and HAPPY define a life in BALANCE.
The rhythm of life moves from your heartbeat to your name – and back into the universe!
Love and Blessings,
Tania
---

Tania Gabrielle is a Wealth Astro-Numerologist, spiritual teacher, author, composer and speaker. She has coached thousands of clients and entrepreneurs worldwide — helping them to design prosperous lives by leveraging the secret numbers' code in their names, birthday and personal cycles.
Credit: taniagabrielle.com
---
CrystalWind.ca is free to access and use.
Please support us with a small gift of $11.11 or $22.22 or $33.33.
Spirit Animal Totem Of The Day!
Featured Articles: Numerology
Number Sequences from the Angels

Open or Close

by Doreen Virtue, Ph.D

The angels do their best to get our attention and to communicate with us. In this way, they help us heal our own lives. However, we often discount the signs they give us, writing them off as mere coincidences or our imagination. The angels say: "We can't write our messages to you in the sky. You've got to pay attention and believe when you see any patterns forming in your life — especially in response to any questions or prayers you've posed. When you hear the same song repeatedly or see the same number sequence, who do you think is behind this? Your angels, of course!"

Read More

The Esoteric Significance Of Numbers

Open or Close

The following summarizes the beliefs of some modern numerologists. Note that there is no scientific or mathematical evidence to show that numbers exhibit these properties.

Note also that the association of various meanings to specific numbers in the time of the European Renaissance, when numbers were worked into the detailed fabric of musical, poetic, & architectural artifice, was both far richer and far more precise than the modern summaries offered here.

Numbers one to nine are used in present-day numerology to determine character analysis and predict upcoming trends. Other numbers are thought to carry vibrational influences which must also be taken into consideration, as must also the connection of astrology, numbers, and locational addresses, e.g. "Seven Star Road."

Read More

Finding Your Personal Year Number

Open or Close

Here is a formula for finding your Personal Year Number:

To find your Personal Year number, add the month and the day of your birth, plus the Universal Year number. (This formula will work for any year by using the universal year number of the current year and adding up those numbers accordingly, i.e., for 2018 the Universal Year number is 11=2; 2+1+8=11=2)

For example, someone born on May 15 finds his or her Personal Year number by adding 5 (May) plus 6 (the fifteenth day) plus 2 (2018) to arrive at a Personal Year number of 13 ( 5+6+2=13), which is reduced to 4.

Read More

What's Your Number? What Your Phone Number Reveals About You

Open or Close

If you're interested in numerology then you know that numerology would say your house number exerts a huge influence on you, just like your birth number. But what about our phone numbers? We can say we choose the day we incarnate in order to experience a certain life path and its lessons. The same goes for where we live. Many people believe that houses 'choose' their occupants. The energy of a house contains certain experiences and events and the house either wants you to experience that energy – or not. So, where does this leave our phone numbers which are after all, usually randomly assigned by the phone company. This is where synchronicity comes in. Our phone numbers can often reflect our communication energy or what we need to know about communication style. Often spooky synchroncities can be revealed when we work out our phone's 'communication number' as this can often be the same as our birth or life-path number.

Read More

Your Life Path Number – Discover Your Destiny

Open or Close

Your Life Path number is similar to your Sun Sign in astrology.

It reveals your life's purpose including your gifts, challenges, and abilities as well as your talents, inner drives, and how you experience your emotions . It can also help you discover why you have experienced some of your life's circumstances. What are you meant to learn is often what is most challenging for you and is where you have the greatest potential. Each number vibration has a range of energies. We often start out experiencing the challenge of each vibration until we overcome those obstacles and manifest the higher vibration of the number. Here is how to discover your life path number and what it means.

Read More

Numerology for Your Address – Is Your Home Happy for You?

Open or Close

House numerology can affect your well being. Since numbers are vibrations, your address sets the tone for your entire living space. You want to make sure that your house or apartment number is compatible with you and the others living there, as well as create an energy that is conducive to your lifestyle.

Although your street address, building address, and zip code certainly have an impact, the most influential number for your well being is your house or apartment number, since that is what is most personal to you.

Read More

Your Name Number Is Your Destiny

Open or Close

Numerology

Numerology is the study of numbers and the divine, mystical meanings they may have. There are many different systems of numerology to predict and determine many different things.

Once thought of as a math and science, numerology is now seen as an occult study, used for astrology and divinatory arts.

Read More

What Does Numerology Predict About 2020?

Open or Close

Humans have been trying to predict the future for centuries. After all, having the ability to understand what we can expect in the year or years to come can help us to prepare. Even 500 years later, people still look to the predictions of the 16th-century prophet, Nostradamus, and try to interpret what his readings meant. The British psychic, Craig Hamilton-Parker, recently interpreted Nostradamus' writings, saying that in 2020 there will be war in the Middle East, and Trump will be re-elected for a second term; however, there will be also be an assassination attempt. Whether these events actually come to pass remains to be seen, one of the most interesting ways of making predictions about the future is by applying numerology. It is something you can do at home and make decisions on your life as you move into 2020.

Read More

Cut Through The Illusions!

Who is Online Now

We have 838 guests and no members online
X
Right Click
No right click