Support crystalwind.ca with your donation and help spread spirituality and positivity.
Blessings!
Written by Dr. Schavi M. Ali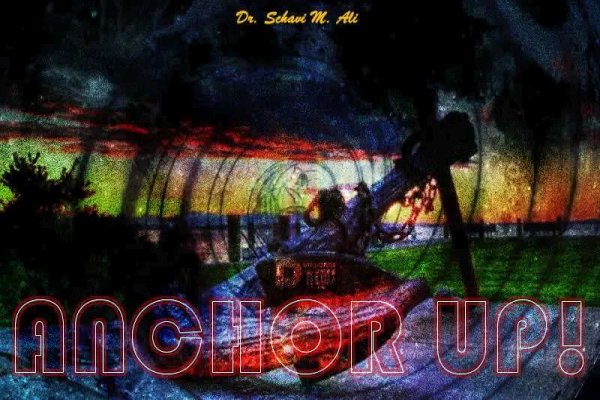 When a ship is ready to leave shore, its anchor is pulled up. Then it glides across the water.
During its journey, weather may be calm or ferocious.
If the ship is properly and regularly maintained, it can withstand more troubling weather conditions, and even if conditions are such that passengers and crew must leave the ship due to some type of problem, it can be done safely.
Passengers and crew may then have to board another ship or even an airplane for safe passage to the original destination.
Metaphorically, let us say that the ship is collective consciousness; passengers and crew are collective humanity; any problems encountered (weather, faulty issues with the ship, or pirates, for example) are lower levels of collective consciousness; the water is life's journey.
Some passengers and crew have a delightful trip, eat delicious meals, and stop at various ports for shopping and sight-seeing.
Sometimes, however, the trip is arduous and a struggle according to the examples given above that may be encountered.
If the trip is great—no problem. If the trip is otherwise, everyone had better pray for help, and then the "anchoring" will be "up" to SOURCE FREQUENCY.
In this era of world "3d" chaos, life's "ship" (collective consciousness) is filled with all sorts of people: "passengers" who represent general humanity and the "crew" who represent so-called "leaders" in various local, national, or international arenas.
In the mixture of consciousness, which is like a quilt of many patches, there have been and still are those who have been sent purposefully by SOURCE in various space/time continuums to guide humanity—both the general population as well as so-called "leaders" to HIGHER KNOWLEDGE, and thus, GREATER CONSCIOUSNESS.
Often, it may take many years—many journeys aboard life's "ship" for people to realize their "missions".
Such persons may not necessarily be the admired highly degreed and awarded people that are the usual kinds who gain attention.
It could be the person who landscapes yards or who works in a small bake shop or who cleans up the community trash or who works on a production line in a factory.
There is an old teaching which says: "Be kind to everyone because you never know who may have to give you a cup of water".
Of course, we should respect those who have gained higher traditional university knowledge for we had to demonstrate some aspect of intellectual capability to have been admitted to the chosen university, and had to study diligently, pass tests, and often have a job at the same time.
Yet, I must say that my greatest knowledge came after my university degrees because no course taught what can be called SPIRITUAL SCIENCE or LIGHT AND SOUND TRANSMISSION AND RECEPTION or THE ENERGY, FREQUENCY, AND VIBRATION OF SOURCE.
Ancestral wisdom, of course, resides in our DNA, but it is not the curriculum of the so-called modern day.
This kind of powerful information comes via spiritual initiations, deep prayer, meditation, and then being blessed to sit a the feet of great Masters—both men and women—some of whom are university degreed and some of whom are not.
For those who are interested (and so many seem to be), I am an Acharya of Sanatana Dharma, a Kabbalist (from the ancient Kemetic perspective), and a Sufi.
None of these were the subjects of my university educations at any level—Bachelors, Masters, or Doctorate.
As the Physicist, Dr. J.J. Hurtak, author of KEYS OF ENOCH, has informed us: "Time must be spent in prayer and preparation (study of scientific and spiritual principles) for advanced wisdom to occur".
Dr. Hurtak has also stated that: "Lightworkers will have more challenges of a physical, mental, and emotional nature than the average person because they are being cleansed so that they van vibrate to a higher frequency in order to work with the advanced beings of LIGHT and so that they can move into various LIGHT systems in the multi-verse".
In other words, they are being prepared for a HIGHER ORDER of service.
Eventually, everyone will have to have LAE because crystallization cannot occur by remaining carbon-based. However, as just discussed, those who are the "Lightworkers"/"Lightbringers" must be "re-birthed" first to assist the others—to be their "Midwives" in other words.
So, while others await their "impregnations" and "gestations" of LIGHT and all of the "symptoms" that this requires as DNA is being cleansed and recoded and re-aligned with SOURCE FREQUENCY, others are already very acclimated to the "re-birthing" process and are gradually not being as challenged by it, although some cleansings still are occurring.
Therefore, people are experiencing the transformation of this age in varying ways at different times. Some of us are traveling more easily on the "SEA OF SOURCE" on the "SHIP OF LIGHT" All must elevate in consciousness to be truly "LIGHT-ENCODED". It is an amazing journey.
The water can sometimes be choppy, but we are always protected by SPIRITUAL ATOMIC FREQUENCIES—ANGELS—aspects of SOURCE. They are the real "crew" as we move through this space/time continuum.
© 2022 CrystalWind.ca. All rights reserved.
Disclaimer
We are in compliance with, "Copyright Disclaimer Under Section 107 of the Copyright Act 1976, allowance is made for "fair use" for purposes such as criticism, comment, news reporting, teaching, scholarship, and research. Fair use is a use permitted by copyright statute that might otherwise be infringing. Non-profit, educational or personal use tips the balance in favor of fair use."
All rights reserved go to their respective holders. We do not own the intellectual property shown on this website, the respective holders own that privilege unless stated otherwise.
We do not endorse any opinions expressed on the CrystalWind.ca website. We do not support, represent or guarantee the completeness, truthfulness, accuracy, or reliability of any content or communications posted on CrystalWind.ca.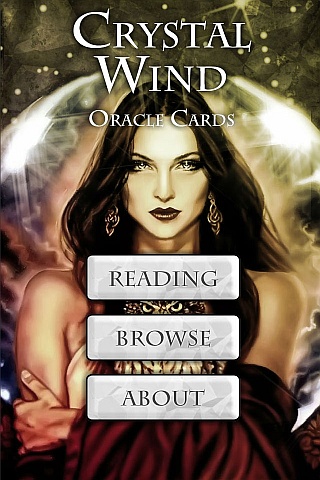 Cut Through The Illusions!
Available On

Spirit Animal Totem Of The Day!
Who is Online Now
We have 852 guests and no members online