Support crystalwind.ca with your donation and help spread spirituality and positivity.
Blessings!
Written by Dr. Schavi M. Ali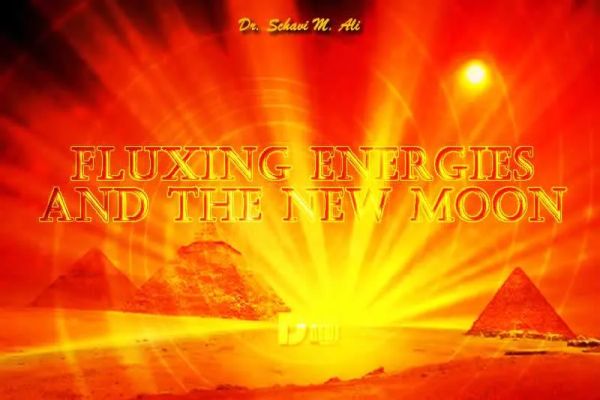 Slow, medium, and fast solar winds are causing a billowing of dense proton and electron particle plasma to surround and press into Earth/Gaia once again.
Neutron counts (cosmic rays) are "Elevated".
The Sun in Tropical Leo dancing today with the Moon entering Tropical Leo as well opens what is known as the "Lion Gate Portal" more widely which officially opened on the "Day Out of Time" on July 25th when the star system "Sepdet" ("Sirius" in Greek) arose over the pyramids on the Giza Plateau signaling the New Planetary Year.
On approximately August 8th each year, huge waves of LIGHT pour into the galactic center even more profoundly.
Many people are stuck on the date of August 8th each year being the opening of the "Lion's Gate Portal", but we must remember that this is based upon the "Gregorian" dating system, and not all cultures observe that calendar system.
To many cultures, for example, this is not the year "2022" for everyone, even though other cultures 'Western" dating for business purposes because the "Western" world beliefs have been dominant for so long.
Even so-called "Numerology" must be used wisely because of the "Gregorian" dating system.
Observance of the heavens has been the way that the ancients received true knowledge along with also receiving DIVINE REVELATION.
Thus, as just stated above, August 8th is an approximate date of the yearly phenomenon of the increased LIGHT pouring into the galactic center.
Today the first New Moon of the Planetary New Year occurs at approximately 1:55 PM (EDT).
This is a very important lunar occurrence.
Concentrate on, or envision, or write out your needs and desires as the opportunity for new beginnings will happen.
To Kabbalists, the New Moon before the very next Shabatt is significant in its spiritual elevating opportunity.
Thus, today at sunset begins what is called "Lower Shabatt", and special good deeds are done.
Tomorrow at sunset begins "High Shabatt" which will last until Saturday at sunset.
The word "Shabatt" (which is also called "Sabbath") translates as "to cease" and also as "to rest".
The usual rigors of the weekday are to stop, and quality time is to be spent in relaxation, in reading scripture, and in spending extra time with family and friends who are also involved in the rhythm of the "Shabatt".
Some people attend collective prayer services on Friday evenings, and some do so on Saturday mornings.
The word "Kabbalah" has two distinct translations: "That Which Has Been Received" and "Spirit and Soul Of The Eternal".
Many people (perhaps most) think that "Shabatt" began with SOURCE revealing it to the ancient "Habiru" ("Hebrews") and that it became a part of the "Ten Commandments".
The reality, however, is that long before the entrance of the first "Habiru" into Kemet (Egypt) from their original homeland in Libu (northeastern Africa) in the mid- 1800s B.C.E., a Kemetic holy book speaks of God having created everything in six periods and resting on the seventh.
Also, at the arrival of the first Habiru into Kemet, the pyramids had already been standing for 4000 years!
The "Ten Commandments" that the world is familiar with are from what is known as THE NEGATIVE CONFESSIONS and also as THE DECLARATIONS OF INNOCENCE of which there are 147, and 42 of them are considered as being highly imperative.
The "Habiru" had come down into Kemet because they were experiencing a famine and asked for and on which to raise their families and cattle.
This was granted to them, and they were escorted to an area in "Mem" (currently known as "Cairo").
Here they spent many generations learning and practicing the culture and spirituality of the "Kemetu" (citizens of Kemet).
For more details than can be given here, please read the research of Dr. Yosef ben Yochannan who was a Historian, Linguist, and Theologian who spoke seven languages and earned five PhDs.
One of his most famous books is AFRICA: MOTHER OF WESTERN CIVILIZATION.
Also read ANCIENT EGYPT: LIGHT OF THE WORLD by Dr. Gerald Massey and ISRAEL'S DEBT TO EGYPT by Dr. Edward Sugden.
An important proverb is: 'KNOWLEDGE IS LIKE A GARDEN. IF IT IS NOT CULTIVATED, IT CANNOT BE HARVESTED".
Another important proverb is: "NOT TO KNOW IS BAD, BUT NOT TO WISH TO KNOW IS WORSE!"
Grand Rising, Everyone!
© 2022 CrystalWind.ca. All rights reserved.
Disclaimer
We are in compliance with, "Copyright Disclaimer Under Section 107 of the Copyright Act 1976, allowance is made for "fair use" for purposes such as criticism, comment, news reporting, teaching, scholarship, and research. Fair use is a use permitted by copyright statute that might otherwise be infringing. Non-profit, educational or personal use tips the balance in favor of fair use."
All rights reserved go to their respective holders. We do not own the intellectual property shown on this website, the respective holders own that privilege unless stated otherwise.
We do not endorse any opinions expressed on the CrystalWind.ca website. We do not support, represent or guarantee the completeness, truthfulness, accuracy, or reliability of any content or communications posted on CrystalWind.ca.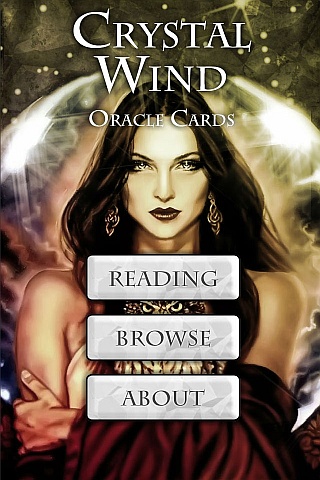 Cut Through The Illusions!
Available On

Spirit Animal Totem Of The Day!
Who is Online Now
We have 821 guests and no members online