Support crystalwind.ca with your donation and help spread spirituality and positivity.
Blessings!
Written by Lisa Renee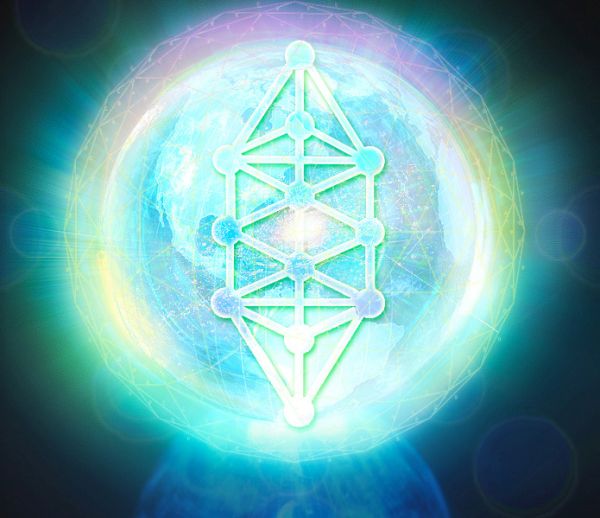 With the planetary initiation that is occurring now and being heightened this year as brought on by the systematic reclamation of the Albion planetary grid network by the Paliadorian Solar Dragon Kings or Cosmic Christos Consciousness, these plasmic frequencies are rapidly elevating frequency patterns and restructuring our cellular body, consciousness and life direction. As this intense spiritual initiation occurs and reaches its pinnacle in our own individual consciousness body, it brings the karmic or miasmatic imprints that form into the pain body and shadow selves to rapidly burst out onto the surface reality.
This dark night of the soul phase is deeply uncomfortable for all of us as we shed obsolete patterns or are faced with unpleasant truths. This is for the purpose of seeing the dysfunctional patterns in our lives, so that these frequency patterns can be released and shifted as the new frequency sets of ascension coding are being transmitted in ways they can actually embody. Effectively, this year is the pinnacle of the planetary ascension initiation that is imposing a personal spiritual initiation as a great consciousness shift and transformational change is being made upon us all. If the mental and emotional body is not prepared to know how to integrate the forces of polarity or neutralize these karmic imprints by making changes in belief or lifestyle, the person can persist with co-creating these destructive karmic imprints which will make them extremely ill or psychologically imbalanced.
The current outerscape of the plandemic and the many fear-based deceptions are also macrocosmic manifestations of these massive shadows and energetic imbalances held within the collective consciousness. These dysfunctions are being highlighted for all to see in order to impact a global awakening that introduces radical changes throughout the existing culture. First, we must see how our civilization came to be anti-human through the promotion of the death culture and how this death culture is being technologically controlled by off planet entities engaged in an active war with humanity for total domination over all of the planetary resources. The truth is very hard to process for many that do not have a strong connection with God source, and as such, as the planetary body ascends there are many souls that are leaving this reality in order to transition to a space that is much easier to spiritually heal. To help others transition as peacefully as possible, is a sacred honor and duty for many Starseed people that came to this planet for this exact purpose. Be strong in your spiritual armor and keep your heart and mind focused upon strengthening your direct relationship with God and Christos.
The external energies and interrelationships are drastically impacted as the karmic imprints begin to manifest in the current station of identity, similar to the shadow selves, these karmic imprints and miasmatic records are all beginning to purge at once. This can bring extreme chaos to people's life conditions if they remain fixated on these unhealthy patterns and don't make an effort to change their lifestyle. This is a radical time of change and personal transformation, in which we must learn to let go of obsolete or unhealthy ways of being. The least prepared people will experience overwhelm as these karmic patterns manifest into uncontrolled emotions, exploding into chaos as their life careens out of control and their physical and mental health deteriorates. This is why we all must learn how to direct and control our personal mental energies and thought patterns. This skill is one that all people can learn to release negative and chaotic energy from building up the shadow selves and then redirect it into more harmonious patterns, practicing self-love and self-acceptance, in the moment to moment.
In the current now moment of present awareness we all have the power to change, shift and release these karmic patterns, which changes the station of our consciousness into a higher timeline and allows more light to be embodied. As we become aware of the releases of karmic imprints or shadow energies, we can intend to transmute those energies through the solar consciousness of eternal light, seeing the Christ consciousness as a Sun image, merging the combined shadow energies with the solar light, to bring them into synchronization with the highest possible harmony and outcome.
Whatever quality of energy is generated from thought, emotion or behaviors, this combination sets into motion a cycle of energy that must eventually return back to its causal source, completing its circuit. There are many dimensional planes of causation, but nothing will escape the law, because at the end of the cycle all is being accounted for. It is up to each of us to understand and make proper use of this law, because on the path of expanding consciousness, we learn that we will have to answer for our actions, we will account for the energy we were given. There is no such thing as randomness, chance or luck, as there is a cause for every effect, and an effect for every cause. The empowering point of aligning to this principle is to make the conscious choice to rise above the negative or limiting thoughtforms of the masses, and choose to become your own cause in reality, not just the effect of others and the situations that you find yourself in. This important distinction gives one the ability to rise above the archetypal roles of Victim-Victimizer or Master-Slave and thus, take responsibility for self-ownership.
We all are required to understand the differences between positive and negative forces, so that we can determine the positive and negative effects that these forces will return, when they manifest in our lives. If we do not understand the causality of effects that happen in our lives, and if we cannot determine the difference between positive or negative forces when they are acting in our life, we become very confused and unhappy.
Positive and loving actions bring positive and loving results.
Negative and fear-based actions bring negative and fear-based results.
Our actions bring our own results, through the quality based in the polarity chosen, love or fear.
Humanity was given the freedom to choose, and according to the alignment of our thoughts and decisions, we experience contentment or chaos, enlightenment or delusion. The caveat with this statement is that humanity is currently enduring the biggest psychological warfare of farfetched lies being perpetrated to incite terrorizing fears. The masses will be forced to wake up when the truth reveals very painful realizations of ongoing betrayals from those whom we had trusted and given away our power as the result of the ongoing demands being made from corrupted experts and authorities with sinister hidden agendas. We must learn from our past decisions, and take what we learned from any disagreeable results in order to make more positive and loving choices in the future. Learning from our mistakes is the process of cultivating right thinking and right alignment, if our pain increases, the awareness is that change and transformation of the way we do things is required. If we are getting unproductive results such as increased pain and illness from the choices we have made, this is a blaring red flag that means we have to change our direction and stop repeating the same mistakes or we will suffer greatly from the consequences.
As a result, we must be very clear about where we place our attention, time and focus, as where we direct our interest will initiate movement forward through the Law of Cycles, and either love or fear vibrations will be magnified a thousandfold in our personal lives.
(Source: Adapted from ES Newsletter Solar Logos)
© 2022 CrystalWind.ca. All rights reserved.
Disclaimer
We are in compliance with, "Copyright Disclaimer Under Section 107 of the Copyright Act 1976, allowance is made for "fair use" for purposes such as criticism, comment, news reporting, teaching, scholarship, and research. Fair use is a use permitted by copyright statute that might otherwise be infringing. Non-profit, educational or personal use tips the balance in favor of fair use."
All rights reserved go to their respective holders. We do not own the intellectual property shown on this website, the respective holders own that privilege unless stated otherwise.
We do not endorse any opinions expressed on the CrystalWind.ca website. We do not support, represent or guarantee the completeness, truthfulness, accuracy, or reliability of any content or communications posted on CrystalWind.ca.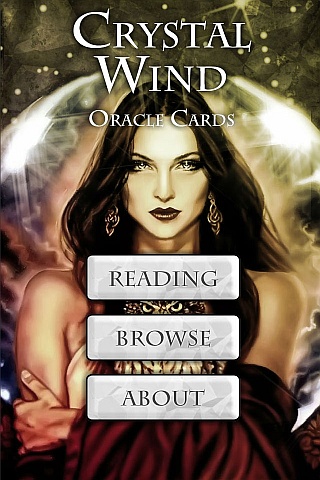 Cut Through The Illusions!
Available On

Spirit Animal Totem Of The Day!
Who is Online Now
We have 784 guests and no members online