Support crystalwind.ca with your donation and help spread spirituality and positivity.
Blessings!
Written by Dr. Schavi M. Ali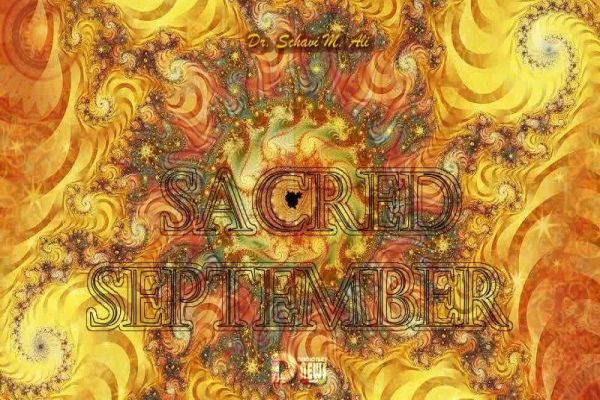 September begins on Thursday with the Moon in transformative Scorpio in the Tropical Zodiac and in balancing Libra in the Sidereal Zodiac—having moved into these signs on Wednesday, August 31st, 2022, at 1:11 PM (EDT).
On September 9th at 11:38 PM (EDT), Mercury will reach its retrograde in Tropical Libra and Sidereal Virgo. (Until October 2nd at 5:08 PM [EDT]—having begun its pre-shadow on August 27th.)
The Full Moon in spiritual opportunity Tropical Pisces occurs on September 10th at 5:59 AM (EDT) and in potentially revolutionary Sidereal Aquarius.
"Rosh Hashana" ("Head of the Year") begins on September 25th at 5:55 PM (EDT) at the New Moon.
A very interesting and wonderful ritual is performed by Kabbalists (as well as some who observe the traditional Jewish religion) at "Rosh Hashana".
They go to a lake or pond and toss small pebbles into the water which represent their cares and woes and errors in thought, word, or deed throughout the year.
They pray for forgiveness, for planetary healing, for the healing of others, for their own needs, and then they ask SOURCE to write them in the BOOK OF LIFE once again.
Celebratory meals are eaten with family and friends.
Thus, "Rosh Hashana" begins a new time frame.
Kabbalah is not Jewish mysticism as some people think, and the first Jews were the "Habiru" (from which comes the word "Hebrew") from a nation in northern Africa called "Libu".
In approximately 1853 B.C.E., they came to Kemet because they were experiencing a famine in their country, and they asked for land on which to settle and raise their families and cattle.
This was granted to them, and they were escorted to the area known in ancient times as "Mem" which is modern-day "Cairo".
The nation known today as "Israel" was once called "Asrae", and it was a part of Kemet.
In Kemet the "Habiru" learned the spiritual and cultural practices of the Kemetu.
They were never slaves of the Kemetu.
Slavery began when the Romans invaded Kemet in approximately 30 B.C.E.
They never built the pyramids because when the Habiru arrived in Kemet, the pyramids had already been standing for 4000 years!
Kabbalah was/is a part of the ancient "Kem Sesasta" ("Potent Mysteries") of Kemet—the curriculum of the temple initiates of which there were three levels:
"Sia Tememu" ("Wisdom of the Mortals"), "Sia Sekhemu" ("Wisdom of the Masters"), and "Sa Ra" ("Son of LIGHT") or "Sat Ra" ("Daughter of LIGHT).
As Dr. Edward H. Sugden, British historian has stated in his book ISRAEL'S DEBT TO EGYPT (1928): "The Hebrews borrowed their idea of the creation of the world from the ancient Egyptians" (p.3).
He also states in detail about the beliefs and rituals that are distinctly Egyptian (Kemetic) and are not "Jewish".
The historian from Burkino Faso, Dr. Malidoma Some, has said of history: "Many things have been kept hidden. If the truth were known, the order of the world would shift dramatically" (from a lecture given in 1987 at Wayne State University in Michigan [USA]).
Of further interest is this verse from the APOCRYPHA which has been removed from most versions of the HOLY BIBLE: "When the age is about to pass away, the hearts of the inhabitants of the world shall be converted to a different spirit. Evil shall be blotted out. Deceit shall be extinguished. Faithfulness shall flourish. Corruption shall be vanquished. The TRUTH shall be made manifest."
This book goes on to discuss loud sounds being heard in the heavens and the waters of the Earth standing still.
Whatever a person's spiritual path is or even if they refer to their worship of the DIVINE SOURCE as a "religion", it is time for people to realize that in some cases, humanity has been given untruths, many of which have been orchestrated by Hollywood (the movie" The Ten Commandments" for example or even the many movies which cast Yeshua ["Jesus"] and his people as having been European-looking).
When people refuse to release ego, insist on their path containing the only key to Paradise and denigrate others of a different path, SOURCE—the ultimate vibrational frequency of energy ("Life Force")— is not pleased.
We all have different paths; however, this does not indicate that we should not learn from each other.
September is filled with opportunities to reflect, to learn, to elevate in knowledge, and to become anchored more tightly to SOURCE FREQUENCY.
Plan on studying more profoundly.
Plan on getting to know someone of a different so-called "ethnicity" or "religion".
You can grow new brain cells.
© 2022 CrystalWind.ca. All rights reserved.
Disclaimer
We are in compliance with, "Copyright Disclaimer Under Section 107 of the Copyright Act 1976, allowance is made for "fair use" for purposes such as criticism, comment, news reporting, teaching, scholarship, and research. Fair use is a use permitted by copyright statute that might otherwise be infringing. Non-profit, educational or personal use tips the balance in favor of fair use."
All rights reserved go to their respective holders. We do not own the intellectual property shown on this website, the respective holders own that privilege unless stated otherwise.
We do not endorse any opinions expressed on the CrystalWind.ca website. We do not support, represent or guarantee the completeness, truthfulness, accuracy, or reliability of any content or communications posted on CrystalWind.ca.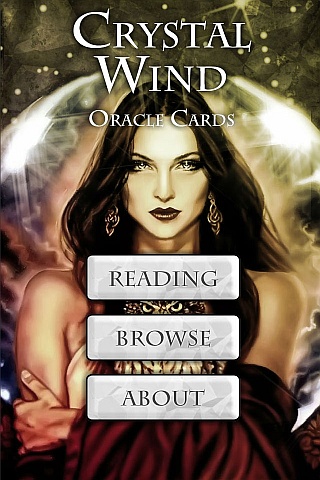 Cut Through The Illusions!
Available On

Spirit Animal Totem Of The Day!
Who is Online Now
We have 997 guests and no members online