Support crystalwind.ca with your donation and help spread spirituality and positivity.
Blessings!
Written by Disclosure News Italia
In December, all planetary cycles carry powerful energy of great completion, summing up. Therefore, the last month of the year is the time of getting the deserved results, and not only for the past year but also for a longer time, up to 18.5 years.
This is a month of very powerful energies. Dark Forces and Higher Light Hierarchy are actively fighting for their steering.
It is also a period in which we plan for our future, putting personal affairs in order and clearing our lives from all the unnecessary and irrelevant that we don't want to take with us into the next year.
Major Astro Events
Energetically, December is a very dynamic month, in which several important astrological events unfold simultaneously, responsible for different storylines. All of them, like in a good blockbuster, come to their climactic denouement.
Saturn and Uranus square: the final round of the battle
FIRSTLY, this month the main opposing aspect of the year is escalating – the quadrature of Saturn and Uranus which charges the last weeks of the year with its fierce confrontation the Light and Dark Forces.
The conflicting energies of these irreconcilable antagonists will peak on December 24 at 07:17 UTC. The aspect will be accurate for the third time this year (the previous two were February 17 and June 14). Under its influence, the struggle between the old 3D world and the new 5D realm will harden to the limit throughout December.
All the contradictions accumulated on Earth during the year in the social, political, and economic spheres will be maximized. It will be a time of tightening of various laws and rules on the part of the government, which is embodied by systemic, hard Saturn, and increased protests against restrictions on the part of active citizens, who are embodied by freedom-loving Uranus.
Society will be further divided into two opposing camps – conservatives and innovators. And the most paradoxically, each side will consider itself to be progressive, for the conflict of planets' energies is a mirror and paradoxical in nature and our society. The Earthly bounding Saturn is in the air space of Aquarius, and the progressive air Uranus, on the contrary, moves in the Earth element of the conservative Taurus.
As always in such conflicts, we will face a dilemma. Progress is impossible both without the innovative, revolutionary, experimental ideas of Uranus, which looks to the future and without the systemic, organizing, governing role of Saturn, which creates the necessary foundation and structure for the new.
By denying one or the other function, we deprive ourselves of either the future or a solid present, a fulcrum.
The final weeks of the year may bring an important watershed event of a global or national scale in individual countries.
It will be associated with the breakdown of a familiar, established, conservative model or system, at a new or deeper level, and it will be forced to radically and fundamentally rebuild.
At our level, radical changes in our usual life are possible.
Equally, all of us will feel another round of hard pressure of circumstances, forcing us to fundamentally change our lives.
The Saturn-Uranus square will continue to affect us in 2022, continuing the vector of reforms, but the aspect will no longer be exact. Therefore, all of the important events will take place in December 2021.
They will be the starting point for profound changes next year.
Jupiter moves into Pisces: Chaos and Uncertainty
SECONDLY, December will bring another major Astro event: Jupiter will return to Pisces, where it was from May 13 through July 28. It will be there till 29 December, coinciding with the maximum activity under the third square of Saturn and Uranus, and exacerbating situations that will critically break the system.
This time, Jupiter's departure from Aquarius will be final, and it means we will finally and irrevocably return to those big ideas, plans, concepts, and strategies of our development that are connected with creativity, and spiritual self-development.
Or again, we will find ourselves in confusing, contradictory situations, forcing us to search for the meaning of our existence and the causes of negative events. Only this time, we will fulfill our ideas or decide our problems using the experience gained in recent months and fully understanding its significance for us.
Jupiter will enter the contradictory space of Pisces, encouraging society and everyone to fill their lives with the strong energies of this sign.
Depending on our worldview, spiritual experience, and aspirations, we will either find ourselves in great chaos and uncertainty, with many strange diseases coming upon us in other waves, deception, manipulation, rampant criminality, and arbitrariness. Or we will be filled with great inspiration, creativity, interest in philosophical, esoteric ideas, and spiritual quests.
Jupiter will be in Pisces through May 10 next year, then move into fiery and proactive Aries, and return to Pisces on December 20, 2022.
Its transit from Aquarius to Pisces will occur in tight conjunction with the Lunar Node axis, which will affect the Solar Eclipse in Sagittarius that will occur on 4 December (see below).
This transit will make all events in our lives karmically predetermined and fateful. Our development over the next 18.5 years will depend on the decisions we make.
Major events will culminate between December 20, 2021, and January 20, 2022.
At the global level, governments will push through laws for widespread vaccination (including mandatory vaccination) and the introduction of vaccine passports (or ubiquitous QR codes); address the migration crisis that will escalate; change legal regulations related to biotechnology, neuro-biology, nano-tech, and so on.
On a personal level, many of us will deal with issues related to emigration, obtaining citizenship, establishing partnerships with international organizations, especially in the information, technological or scientific fields; participating in educational, and socially important projects in areas such as innovation, charity, psychology, and esotericism.
Final eclipse season
THIRDLY, the continuing season of eclipses can give karma and predetermination to all events and decisions made in December. This season will end on 2 January 2022.
Especially important will be the first half of the month, which is the total Solar Eclipse. It will occur on December 4, 2021, at 07:44 UTC in 13th degree Sagittarius.
Since the eclipse will happen in the South Lunar Node, which is related to our past, karmic baggage, accumulated experiences, and the eclipse itself will be the final one on the Gemini-Sagittarius axis, it may bring us great results.
In December, under the impact of eclipse energy, we will summarize conclusions related to our worldview, assessments, knowledge, ideas, and dreams. The lessons learned will be the basis for a fundamentally new cycle of our development for the next 9.5-18.5 years ahead.
Retrograde Venus in Capricorn: the transformation of the foundation
FOURTHLY, the special character of events in December will be given by waning Venus moving in a retro loop, resetting our value system, and completing its 1.5-year cycle with the Sun that began in June 2020.
Together with Venus, we will take stock and re-evaluate the results of this cycle: how successful we have been in realizing our desires, how fruitful our projects begun at that time have been, and how happy our relationships were with others over the past 1.5 years (or longer). And most importantly: are all the things that were so vital for us at the beginning of the cycle, in May-June 2020, still valuable?
The current Venus retro loop began on November 18, 2021, and will end on March 2, 2022, covering the 12th through 27th degrees of Capricorn. As part of its loop, the planet will move backward from December 19, 2021, to January 29, 2022. Its energies will highlight the most important and difficult things for us at this time when we will take hard decisions on what is truly valuable to us.
The most difficult part of the retrograde of Venus will fall on the period from December 19, 2021, to January 9, 2022. At this time, it wanes in retrograde, intensely completing its current cycle with the Sun, and prompting us to actively part with all that is outdated and irrelevant.
After January 9, 2022, when Venus and the Sun conjunct and begin their new 1.5-year cycle, the increscent planet will help us better understand ourselves and our desires and try new things.
The major aspect of Venus in this retrograde loop will be its conjunction with Pluto, which will occur three times (December 11 and 25, 2021, and March 3, 2022). In this conjunction, its energies will not only reset, but profoundly transform our value concepts, purging and decisively cutting away from our lives everything that is sick, outmoded, irrelevant, and unnecessary.
Moreover, all Venus-Pluto conjunctions will be very deep, intense, and long-lasting:
1) First, Venus turning in a retro-movement on December 19, 2021, will occur directly on Pluto in 27 degrees Capricorn. Due to the difference in planetary velocities, Venus slowing and being stationary when it will stand still before moving backward, this conjunction will last extremely long, all of December.
All month long, under the influence of the energy of this powerful aspect, our ambitious goals and professional intentions, connections, as well as personal and business relationships that seemed solid, fundamental, immutable, and permanent will finally end and wither away (if their further development is impossible). Others will begin a profound and sometimes painful transformation and subsequent recovery (if they have the potential for growth and development).
The energies of this conjunction are also favorable for our well-prepared business and financial transactions, signing contracts and documents aimed at long-term development.
However, due to the waning of Venus and its retrograde:
It could be the finalization of arrangements that were worked out earlier, and these arrangements will be based on the principle of variability; the initial goals set and the means to achieve them will change and be refined until Venus completes the retrograde loop;
This period is more conducive to transactions for the sale of fixed assets or real estate rather than for acquisitions, starting to build something new or renovating.
This time is more suitable for closing large old debts and loans that have been dragging on for a long time than for new investments, loans, and major purchases – they will not meet our expectations and will be burdensome.
During this period, it is better to repair past relationships or end them rather than start new ones – they are unlikely to be sustainable and long-lasting.
The peak of conjunction energy, when both planets will be within 1 degree of orb, is expected from December 8 to 30, 2021, with exact contacts on December 11 and 25. The period when Venus and Pluto conjunct in the same degree (peak activity when they manifest their full power) will occur on December 10-13 and December 24-27.
2) Second, the conjunction between Venus and Pluto on December 25 will be further enhanced by the conjunction between both planets and Mercury (exact aspects December 29-30, lasting from December 24, 2021-January 1, 2022).
It is important to note that Mercury in this conjunction with Venus and Pluto will begin its retro-loop which will extend from December 29, 2021, through February 24, 2022, spanning from 25 degrees Capricorn through 11 degrees Aquarius and will be tied into the Venus retro-loop at key points.
How it will affect us?
Anything new that enters our lives between December 24, 2021, and January 1, 2022, will either be a well-forgotten old thing that will be subject to redoing, fixing, and finishing. Or it will have no potential for growth and development and will end before it has even begun. Either way, the events of this time will bring us important experiences that change our habitual behavior and value system.
3) And finally, the third conjunction between Venus and Pluto will happen in the next year on March 3, 2022, leaving the retrograde loop. It will be the final point in the changes in December 2021.
The third conjunction, which will occur at 28 degrees Capricorn, will be enhanced by the energy of Mars.
It will be good support for a new 2-year cycle of realization of our professional and personal goals, large-scale projects, and transformational relationships.
The entire period from November 18, 2021, to March 2, 2022, will be an important preparatory stage for our powerful start.
And the better we clear our lives from the limiting and blocking past, the more ambitious and thorough the renewal will be.
Against this background, coming events can be divided into two parts by their energies and tasks.
01 – 20 December 2021. Sagittarius Time
This period will be particularly bright and dynamic as it falls in the optimistic, ambitious, wide-ranging sign of Sagittarius.
It will kick off on December 4, 2021, at 07:44 UTC and will bring us important results. They will lay the foundation for a new stage a year-long, setting our program for 18.5 years.
All events near this date and occurring directly on the day of the eclipse will be charged with a special karmic energy which will have a strong influence on our future. Therefore, we have to pass that time attentively.
Days on the eve of an eclipse are always psychologically and physically tough, with very low energy, when it is better to reduce our activity and not to plan something important and new. Otherwise, we shall face an increased risk of serious mistakes with long-lasting consequences, and new beginnings are unlikely to be successful.
After the eclipse on December 4 and before the full moon on December 19 will be a time of high momentum, when the intentions and beginnings of the new lunar month and new eclipse program, as well as the new plots and circumstances in which we find ourselves, will actively unfold.
The obstacles will be the waxing square of the Sun and Mercury to Neptune (exact aspects on December 7 and 12), and Venus getting ready for its retrograde.
These aspects can create a lot of uncertainty, instability, and ambiguity in our affairs and plans, fog our outlook, and lead us in the wrong direction.
At the same time, the waxing square of Mars and Jupiter (exact aspect on December 8) under the conjunction of Venus and Pluto (exact aspect on December 11) will, on the contrary, fuel our ambitions and appetites, urging us to get involved in big and ambitious projects, be too aggressive, pushy, take unnecessary risks, put everything at stake.
Such behavior can only exacerbate the crisis and increase our problems, provoking serious errors and great reputational and financial losses.
At this time, it is better to direct our energy to improve already existing projects, where it is necessary to show imagination, creativity, apply non-standard solutions. To lay in the opportunities for growth and development in the future will be more fruitful.
Mars sextiles to Pluto and Mercury sextiles to Jupiter (December 6 and 11) will keep us productive and clear-headed. And the planets will change signs on December 13. Mars will move into Sagittarius, instilling more vitality and belief in a better future, and Mercury will pass into Capricorn, reinforcing our practicality, rationality, and purpose.
Venus will unfold in retro motion on December 19 at 10:36 UTC on Pluto, during the full moon on the Gemini-Sagittarius axis. This full moon will bring our ideas, plans, and intentions that originated during the December 4 Solar Eclipse to a peak of development.
The stationarity of Venus, which will last from December 17 to December 21, will significantly complicate the implementation of our plans, prompting us to deeply reconsider, re-evaluate and transform the principles of relationships with other people and our views.
Business and financial transactions, as well as important relationships with other people, may slow down and hang up this time. Meetings and dates could be canceled or postponed. Deals – be derailed.
Unpromising work contracts would terminate, and unstable relationships will end harshly and dramatically due to jealousy and infidelity, claims, or aggressive partners.
Health will also be at high risk; pain in the spine, joints, and teeth may occur. Ligament tears, fractures, and injuries are probable. The threat of violence increases considerably.
All negative scenarios of this time can occur as a result of the long-lasting devaluation of ourselves and the blocked, unrealized needs and desires, our inner aggression, and our dissatisfaction with everyone and everything.
December 21 – 31, 2021. Capricorn Time
The period begins with the Sun's ingress into Capricorn on December 21 at 15:59 UTC and coincides with the day of the Winter Solstice. At this point, the Sun passes through the southernmost point in the Northern Hemisphere. Its altitude above the horizon is minimal, and there will be the shortest day and longest night of the year (the opposite will occur in the Southern Hemisphere).
This is one of the four power points of the year, the time of the solstice when a new Solar Year begins. After the Sun passes this point of the ecliptic, light begins to arrive, the day increases, and our energy revives.
It's the time for serious, thorough, ambitious plans for the year ahead. We are sowing the seeds of new opportunities that will rise on the Spring Equinox on March 20, 2021, then come to their blossom on the Summer Solstice on June 21, 2021, and bear their fruit on the Autumn Equinox on September 22, 2021.
The Sun will form a powerful sextile to Jupiter on the Winter Solstice, and Mercury will form a renewing trine to Uranus, both on the eve of December 20.
That stellium will fill us with optimism, faith in a better future, and help us make ambitious, far-reaching plans and aim for constructive momentum and renewal in our professional and personal affairs.
However, retro-Venus in Winter Solstice will be in conjunction with Pluto in Capricorn and will focus our attention on themes and issues that need to be corrected, on the transformation of our lives.
The Moon in Cancer in conjunction with Venus and Pluto will create additional emotional tension, require dramatic changes, and address issues of our security and stability.
Mercury joins Venus and Pluto on December 24, and this triple conjunction will continue to follow us through the rest of the month (December 29-30 exact aspects) and will remain active through January 1, 2022.
It will create high tensions in the information, financial, and business worlds, as well as energize and dramatize relationships. Pluto these days may provoke a lot of forceful pressure, blackmail, manipulation, and aggressiveness. But the harmonious sextile of Mercury and Neptune (exact aspect on December 27), on the contrary, will be able to defuse the situation.
News, proposals, acquaintances, stroked deals, signed contracts, decisions made at this time can have a fateful nature. But they will not be final – they will have to go through many profound changes.
The constructive sextile of Mars and Saturn (exact aspect on December 30) will cool hotheads and steer us in the right direction. It will help us get our affairs in order and plan our activities properly in the days leading up to the New Year and in the first days of January.
The Sun-Uranus waxing trine, which will be exact on January 1, 2022, will beckon with adventure, surprises, and gifts. But it can also bring sudden twists and turns to the planned course of events.
Under the influence of these energies, we will form plans for the next year to renew our lives. However, New Year's Eve falls on the last days of the Lunar Month (the Solar Eclipse month in Sagittarius, which ends with the New Moon in Capricorn on January 2, 2022), and Venus is moving retrograde in its waning phase.
In terms of these energies, we need to think deeply about what we would like to say goodbye to this New Year's Eve and leave in the past, in the outgoing year of 2021


Disclosure News Italia
Source
© 2021 CrystalWind.ca. All rights reserved.
Disclaimer
We are in compliance with, "Copyright Disclaimer Under Section 107 of the Copyright Act 1976, allowance is made for "fair use" for purposes such as criticism, comment, news reporting, teaching, scholarship, and research. Fair use is a use permitted by copyright statute that might otherwise be infringing. Non-profit, educational or personal use tips the balance in favor of fair use."
All rights reserved go to their respective holders. We do not own the intellectual property shown on this website, the respective holders own that privilege unless stated otherwise.
We do not endorse any opinions expressed on the CrystalWind.ca website. We do not support, represent or guarantee the completeness, truthfulness, accuracy, or reliability of any content or communications posted on CrystalWind.ca.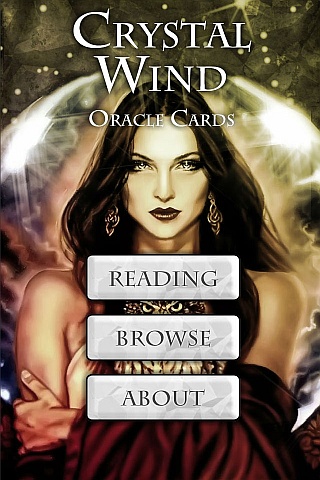 Cut Through The Illusions!
Available On

Spirit Animal Totem Of The Day!
Who is Online Now
We have 857 guests and no members online