Support crystalwind.ca with your donation and help spread spirituality and positivity.
Blessings!
Written by Dr. Schavi M. Ali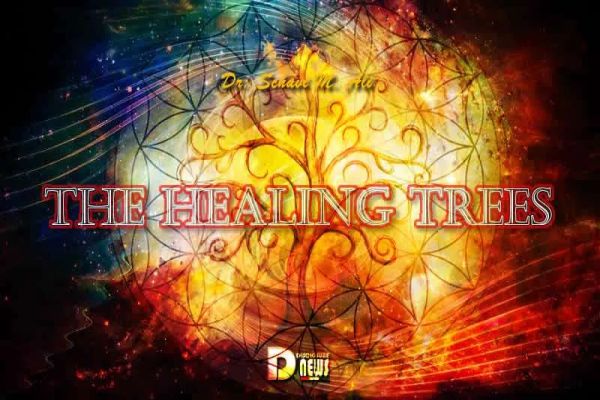 There are many kinds of trees—Oak trees, Elm trees, Sassafras trees, Willow trees, giant Redwood trees, many sorts of Fruit trees, various types of Evergreen trees, Pine trees, and more.
It takes many years for a tree to grow to maturity and to be firmly anchored into the ground.
It can sway and bend in harsh weather and only be felled with very powerful weather situations such as tornadoes or hurricanes.
Even then, some branches may be torn away from trees, but often their roots are still firmly planted in the soil while their trunks are slumped over.
When I was a child, my Father, who was of Native American heritage (Cherokee), taught us about many signs in Nature.
For example, when the leaves of a tree are turned over on the bottom branches, rain is near.
When the leaves are turned over at the top of the tree, rain is coming, but it is far off.
Thousands of years ago, Sri Gautama Buddha sat beneath a tree and received enlightenment.
Healing substances come from trees—their trunks, branches, leaves, and roots. Trees give us cooling shade and also a calming vibration when we sit next to them or just embrace them with a loving hug.
Housing comes from trees as does furniture and musical instruments.
Prayer malas are traditionally made from trees such as Amber malas, Boddhi Seed malas, Rosewood malas, or Sandalwood malas.
Many malas have the natural fragrance of the tree from which they were derived.
In a world filled with turmoil as we seek to elevate in consciousness, it is many times recommended that we "ground" with a tree by either sitting on the ground up against it or hugging it or wearing a prayer mala made from it.
The "Tree of Life", also known in Hebrew as the "Sefirot" (which translates as "Divine Essences"), has many branches known as "Spheres of LIGHT", and the roots of the tree are anchored in the heavens.
The various branches of the "Sefirot" in Kabbalah are made as circles: Malkhut (representing the earthly realm), Yesod ("Foundation"), Netzach ("Victory"), Hesod ("Love and Mercy"), Hokmah ("Wisdom"), Binah ("Understanding"), Gevurah ("Justice"), Hod ("Majesty"), Tiferet "Love and Beauty"), Daat ("Knowledge"), and at the very top of the tree is Keter ("Supernal Realm").
As the "Sefirot" is drawn, each line connecting the circles is a branch—a sphere of LIGHT, SOUND, and MOVEMENT manifesting as rhythm and vibration.
Throughout eons of time, trees have represented DIVINE healing and protective energy as well as HIGHER CONSCIOUSNESS and the knowledge and wisdom that is required to reach greater states of awareness.
In the poem "Trees" written by the American author Joyce Kilmer in the early Twentieth century, there is a verse which states: "I think that I shall never see a poem as lovely as a tree".
Trees have captured the attention of writers, painters, and musicians throughout the ages.
Whenever there is a need for peace and comfort, simply envision your favorite tree.
See it in all of its colorful splendor.
Breathe deeply.
If desired, chant the mantra "AUM" as you do the envisioning.
As you perform this simple ritual, you will breathe deeper; your nervous system will relax; you will be able to think clearer; and you will connect to sacred realms.
If possible and weather permits in your area, go outside, and sit beneath a tree; close your eyes and chant "AUM".
You must not be shy if you are outside. If people walk by, do not be concerned about what they may think as you sit with the tree and chant.
Remember, when Sri Gautama Buddha was sitting underneath the famous Boddhi tree (actually a fig tree), people asked him who he was. His answer was "AHAM BUTASMI"—"I AM ENLIGHTENED."
If anyone found it whimsical thousands of years ago to see him sitting beneath that tree, the whimsy soon turned to wonder and amazement at his teachings.
In our current space/time continuum, he is revered because of his powerful wisdom.
He also taught about the "Medicine Buddha."
Today there is a global organization known as "The Worldwide Medicine Buddha Circle".
Members chant the "Medicine Buddha Mantra" for anyone requesting it.
I am proud to say that an organization which I developed called "The Michigan Medicine Buddha Society" is a member of this world-wide group.
As those who know me are aware, I am universal in my approach to spirituality, even though I do have specific paths that I follow, and I wear a sacred mala daily.
I invite you to "wear your prayers" by wearing malas as we move further through the various aspects of cosmic events. Wear them of either Amber, Boddhi Seed, Rosewood, or Sandalwood.
Many will have "Marker Beads" and "Guru Beads" of lovely crystals and gemstones. Anoint them with sacred oil.
However, even if you do not wear a prayer mala made from a tree that you have "seeded" with a special mantra, at least envisioning your favorite tree has a unique power to charge-up your consciousness.
When you are out in the world walking or driving, glance at the trees and say: "Thank You." Make friends with the trees!
"Mama Earth/Gaia" has experienced several major quakes: "5.7" in Nepal, "5.6" in Italy, and three whopping magnitudes of "6.8", "7.0", and "6.6" in Fiji.
Our Sun still heralds beta gamma energy for "M-Class" flares, and thus far only a "C.1" has been reported. Neutron counts (cosmic rays) are "Elevated".
The magnetosphere is densely enveloped again in particle plasma.
Our "Mama" is not quiet.
People around the world have reported extreme fatigue, painful back muscles, stomach issues, headaches, feeling "ungrounded", no appetite, trouble sleeping last night (total insomnia or continually awakening every two hours), anxiety, depression, and more.
All of this is cosmic energy moving into the material realm.
Rest. Hydrate. "Ground."
© 2022 crystalwind.ca. All rights reserved. We track all IP addresses. Using a VPN will now also get tracked to original source IP.
Disclaimer
We are in compliance with, "Copyright Disclaimer Under Section 107 of the Copyright Act 1976, allowance is made for "fair use" for purposes such as criticism, comment, news reporting, teaching, scholarship, and research. Fair use is a use permitted by copyright statute that might otherwise be infringing. Non-profit, educational or personal use tips the balance in favor of fair use."
All rights reserved go to their respective holders. We do not own the intellectual property shown on this website, the respective holders own that privilege unless stated otherwise.
We do not endorse any opinions expressed on the CrystalWind.ca website. We do not support, represent or guarantee the completeness, truthfulness, accuracy, or reliability of any content or communications posted on CrystalWind.ca.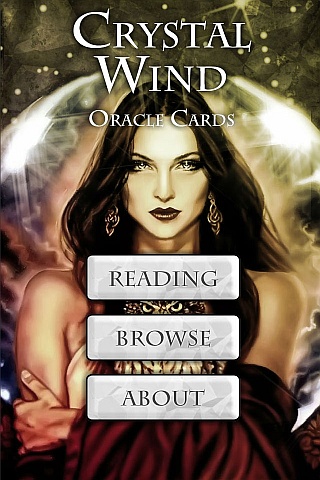 Cut Through The Illusions!
Available On

Spirit Animal Totem Of The Day!
Who is Online Now
We have 870 guests and no members online