Support crystalwind.ca with your donation and help spread spirituality and positivity.
Blessings!
Written by Dr. Schavi M. Ali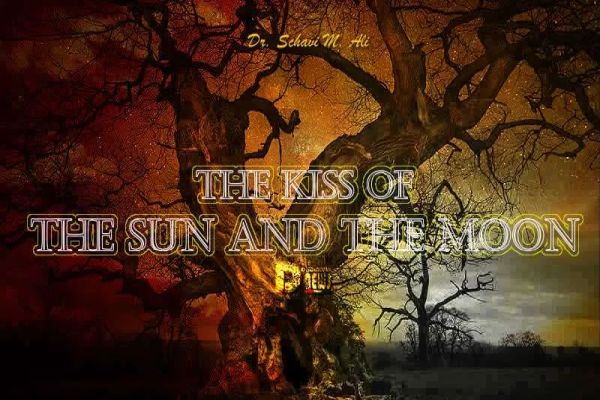 On Saturday, August 27th, 2022, at 4:17 AM (EDT), there will be a New Moon in the Tropical sign of Virgo.
Our Sun moved into Virgo on Monday, August 22nd, 2022, and is thus waiting to welcome the Moon as they share space together until Monday, August 29th, 2022, when the Moon will move into the sign of Libra.
The Moon is our fastest moving orb, spending only about 52 hours in a specific sign.
Some of that time it is "Void" for either a few minutes, a few hours, or for an entire day.
​This is when it has reached its final degrees (30 degrees) before moving on into the next sign.
During a "Void Moon", it is best to delay major actions until the Moon has reached its next destination.
The Moon will be "Void" from Friday, August 26th, 2022, at 2:55 AM (EDT) until it moves into Virgo, as stated above, at 4:17 AM (EDT) on Saturday.
Thus, on Friday, the Moon will be "Void" all day and night—a perfect time for extended relaxation, sitting in the Sun, reading, journaling, performing Yoga or Tai Chi, getting a massage, spending quality time with people of HIGHER CONSCIOUSNESS, etc.
It will not be a time for meetings, business ventures, planning major events, becoming engaged, having a wedding, etc.
A "Void" Moon is almost like a Mercury Retrograde—only for a far shorter period of time.
So, think now on how you would like this Friday to be for you.
Even though the Moon will be in Virgo for a short while, the Sun will, of course, remain in Virgo until Thursday, September 22nd, when it will then move into Libra at 9:04 PM (EDT) heralding the autumn in the Northern Hemisphere and spring in the Southern Hemisphere.
While the Sun is in Virgo, it will be wise to focus on the aspects that "Virgoan": an increase in how health is maintained, work issues, and service to others.
However, with the height of the Mercury Retrograde being September 9th to October 2nd, and its "pre-shadow" beginning on August 27th, it will be best not to begin any new therapies with a new health care person, not to begin a new job, not to voluntarily take-on any new projects at a current job, and not to start any new community service activities.
Nothing will work out as hoped or planned in any of these areas.
So, what is the answer?
We place ourselves on RETREAT and place more emphasis on our own wellbeing.
This is especially vital for those who are always helping and serving others.
Just before Mercury reaches its retrograde height, we should gather our "retreat tools" such as books we have been wanting to read, notebooks and pens for journaling, essential oils, sea salt, prayer malas, candles, incense, homeopathic remedies (such as "Bach Flowers"), and any other items that will enhance our wellbeing.
It will be fine to engage in spiritual ceremonies with others as long as they are people who are elevating in consciousness and who are not involved in "3d" chaos and who may want to be around you only to "pull" on your energy.
You will notice that people whom you have not heard from in a long while will suddenly make an appearance during Mercury Retrograde.
They may phone you, e-mail you, or pop over to your home.
This is an opportunity to realize how much you and they have grown or how much growth is yet to be done on your part or their part.
Is this a person who just cannot seem to come up out of the muck and mire of chaos and confusion?
Is he or she always relying on you to bail them out of a crisis?
Sometimes the best way to help someone to "grow up" is to say "NO" to whatever they want from you.
The Sun in Virgo (and the Moon for a short while) is a time to reflect upon how what the mind focuses on causes a specific emotional response and a subsequent action.
Health perfection involves monitoring our thoughts and feelings about particular people and issues—either personal or global.
The nervous system can be upset with constant anxiety and stress being pushed into it by personal or world events.
This is, therefore, an excellent time in which to nurture the nervous system with the suggestions above as we RETREAT at this important time.
It may seem like a long time—especially for anxious, erratic, always on-the-go kinds of people—but from August 27th to October 2nd is about a five-week period of release, re-framing, and reflecting for purposes of regeneration, revitalization, and renewal.
The height of the process is the actual retrograde high portal period of September 9th to October 2nd.
The Sun, as stated above, will have moved into Libra on September 22nd—the sign of balance.
This is what many people will need to achieve physically, emotionally, and mentally.
So, as the Moon "rings the doorbell" of the Sun and joins it in its Virgo house on Saturday, begin to think about where you need to exhale!
There are several planets that are already retrograde: Jupiter, Saturn, Neptune, Pluto, and Chiron.
Mercury will join them soon.
There will be those on the global scene as well as in our own communities who will insist on "pushing the envelope" because they are unaware of cosmic energy or do not believe in it.
Solar flares, solar winds, coronal mass ejections, and other events will continue to "play" their "tunes" with the "Cosmic Orchestra" as well.
Decide on how you will address the chaos that will still endeavor to invade the "Now" when LIGHT is coming into our realm in so many ways for transformation.
© 2022 CrystalWind.ca. All rights reserved.
Disclaimer
We are in compliance with, "Copyright Disclaimer Under Section 107 of the Copyright Act 1976, allowance is made for "fair use" for purposes such as criticism, comment, news reporting, teaching, scholarship, and research. Fair use is a use permitted by copyright statute that might otherwise be infringing. Non-profit, educational or personal use tips the balance in favor of fair use."
All rights reserved go to their respective holders. We do not own the intellectual property shown on this website, the respective holders own that privilege unless stated otherwise.
We do not endorse any opinions expressed on the CrystalWind.ca website. We do not support, represent or guarantee the completeness, truthfulness, accuracy, or reliability of any content or communications posted on CrystalWind.ca.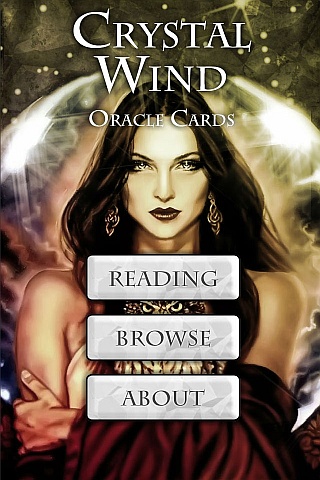 Cut Through The Illusions!
Available On

Spirit Animal Totem Of The Day!
Who is Online Now
We have 1157 guests and no members online