Support crystalwind.ca with your donation and help spread spirituality and positivity.
Blessings!
Written by Dr. Schavi M. Ali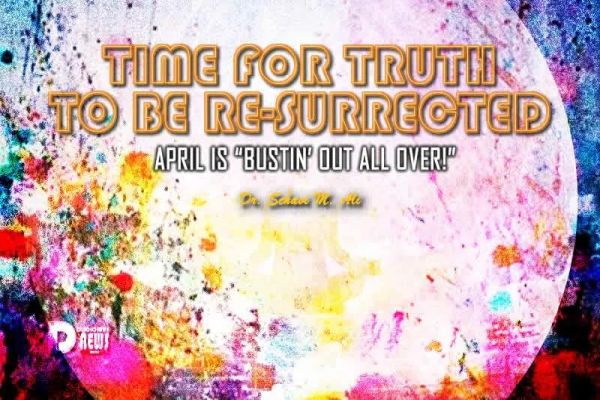 April Is "Bustin' Out All Over!" And It Is Time For Truth To Be Re-Surrected!
"You can't handle the truth!" (From the movie "A Few Good Men")
Most people are familiar with the song "June is Bustin' Out All Over!" However, we can apply this title to the month of April 2022.
As of early morning, Friday, April 15th, at approximately 6:49 AM (Eastern Daylight Time), there have been two powerful "M-Class" solar flares: both being an "M.2".
Another active sunspot region has been detected which could explode with MORE strong flares within days.
These will probably again be in the "M-Class" range or at the least, they will be high-level "C-Class" flares.
For the next 24 hours, the "KP Index" registers "storm" conditions. Solar winds are zooming at 584.7 km/s and could rise higher into the 600 km/s range.
With normal winds being between 300 and 400 km/s, the strong currents of these solar winds can be realized as carrying enormous amounts of plasma particles into our planet Earth/Gaia's magnetosphere.
Recent articles discussed how further potent cosmic energetics could develop as April moves along with its various portals: Full Moon, Solar Eclipse, Pre-Shadow of the next Mercury Retrograde, and another New Moon on April 30th (the same day as the eclipse) after having had a New Moon on April 1st.
Each portal (several days or weeks in length) brings in dynamic cosmic frequencies of LIGHT—messages, upgrades, consciousness-elevation.
April is preparing us for an entire year of re-alignment with HIGHER FORCES that are regenerating and revitalizing creation throughout the galaxy as it has arrived shortly after the Vernal Equinox in March which is itself a portal of LIGHT AND SOUND TRANSMISSION AND RECEPTION.
Each seasonal change has messages—Vernal Equinox, Summer Solstice, Autumnal Equinox, and the Winter Solstice.
The spring season heralded by the Vernal Equinox, has much spiritual significance.
The following are just a mere few highlights:
1.) It represents the resurrection of King Asar ("Osiris" in Greek), the husband of Queen Aset ("Isis" in Greek), who was murdered by his twin brother Set because of sibling rivalry.
Set wanted Aset as his bride and also wanted the rulership of Kemet. Set arranged for a party to be held in his brother's honor whereby an evil game was played.
Each man was to lay down in a coffin during the festivities. Whoever fit the coffin exactly would win a prize.
Set knew the exact dimensions to have the coffin constructed in because, of course, he and Asar were identical twins. Set insisted that even his brother was to play the game.
When Asar laid down in the coffin, Set's henchmen rushed up to it and slammed the lid shut and rushed off to sink it into the Hapi River ("Nile" in Greek) after first cutting the body into 14 pieces and strewing the pieces throughout the land.
However, Set's wife, Nepthys, saw the treachery from behind a tree because she had followed Set and his "gang" and rushed back to the festivities to tell Aset about the horrible deed.
To carry this long tale along in brief, eventually Aset gave birth to a son named Heru ("Horus" in Greek) after having consulted an oracle (Maat) about where to find the pieces of Asar's body for "re-membering" and proper burial.
This is one of the ancient roots of the "Virgin Birth" biblical story.
Maat represents the messaging Angel Gabriel who tells "Mary" (whose actual Hebrew name was "Stada") that she will deliver the son of God.
In the Kemetic story, Heru grows to manhood, discovers how his Father was murdered, and confronts Set who had by then assumed the throne of Kemet.
Set leaves the palace, and he and Heru have a series of battles.
Set, representing evil, has the power of shapeshifting. At a certain point, he turns himself into a swine.
With a sword given to him by his Mother Aset, Heru stabs Set in the third eye while they are battling on top of a mountain, and Set exists no more.
Aset had taught her son that whenever someone's consciousness is destroyed through the destruction of the third eye, the person is destroyed forever.
Thus, this ancient tale is the "Solar Mythos" of the "re-surrection" in the spring season when new starts are possible and when there is "re-birth" of vegetation.
The "Teken" ("Obelisk" in Greek) is the phallic symbol of Asar.
Originally, there were 109 of them throughout Egypt. One is in Washington DC in the USA.
Also remember that Yeshua fought with evil on top of a mountain.
It is, therefore, quite interesting that in 325 A.C.E., we find Emperor Constantine of Rome bringing together 1800 bishops from around the Empire (the establishment of the "Council of Nicea") to create an edict which became the foundation of Catholic theology—one of the stories being that Yeshua ("Jesus") was "re-surrected" on Easter Sunday morning during the spring season; yet, the word "Easter" is a derivation of the name "Ishtar" which was the name of a Babylonian goddess.
Here we can think of Napoleon Bonaparte's statement eons later that: "History is a fable agreed upon."
It is filled with chaos and confusion, and very little truth is known, especially in an era of downward spiraling consciousness.
Here is more enlightening information that will astound many. Both Heru and Yeshua ("Jesus") have the same qualities given to them.
In translating ancient Medu Neter (which Greeks called "Hieroglyphics") into English, we find the following whose ancient characteristics were given to Yeshua ("Jesus") by the "Council of Nicea":
Heru, "The Gracious Child"/Jesus, "Child Full of Grace"
Heru, the Fisher/Jesus, the "Fisher of Men"
Heru, the "Lamb of God"/Jesus, the "Lamb of God"
Heru, the "Word Made Truth"/Jesus, the "Doer of the Word"
Heru, "Who Comes to Fulfill the Law"/Jesus, "Who Comes to Fulfill the Law"
Heru, the "Link"/Jesus, the "Bond of Union"
Heru, the "Manifesting Son of God"/Jesus, the "Son of God"
2.) At the Full Moon in May, the birth of Sri Gautama Buddha, who was born as the royal Prince Siddhartha in Bharata (India), is celebrated.
His spiritual diligence gave humanity wonderful principles which were revealed to him while he sat in meditation beneath a fig tree after having left his palatial royal life one night with the help of one of his assistants.
He needed to discover why humanity suffered, why they became ill, why they were subjugated, why there was warfare, etc.
He wanted to find answers and felt that his royal life was not conducive to his questions being answered, He studied with various Sages of differing ideas.
He ate very little and eventually fasted almost to the point of annihilation of his physical vessel.
Eventually alone with only his HIGHER SELF/SOUL as a guide, he recovered and taught Divine Principles.
His famous phrase when people passed by him while he was meditating and asked him who he was is: "Aham Butasmi" (" I AM AWAKE!").
3.) Flowers and other vegetation are planted in the spring and some in early summer.
Thus, throughout each spring, we are given opportunities for new starts (fertilization), for working on the ideas (gestation), for our ideas to come to fruition (labor), and for workable outcomes (birth).
The greenery of the vegetation also symbolizes health, and the "Archangel Raphael", whose name translates from Hebrew as "God Heals" and who has been assigned the color of green, is the angel of health in Judaism and Kabbalah.
However, he is the "Tehuti" ("Thoth" in Greek) of Kemet and the "Sri Dhanvantre" ("Holy Celestial Physician") of the Vedic tradition.
Human religious and spiritual cultures, traditions, principles—are all intertwined. In order to decipher the roots of our beliefs, it is necessary to dive into deep waters of research and not to merely be content with having our minds in shallow water.
Some people would be shocked, for example (some even appalled), to discover that the "Psalms" were written by Royals, Priests, Priestesses, and Scribes of Kemet and that the "Proverbs of Solomon" are actually the teachings of Imhotep and that the "Song of Songs" is a poem about a conversation between the Sun and the Moon and that the book of Revelation is about Atlantis and that many of the personalities of the biblical scriptures did not truly exist (such as Noah who represents a "type" of Higher Consciousness, and the "ark" is an "arc" of stars in the heavens and also represents the safety of being anchored to SOURCE).
We must not throw out our holy books to the wind when we discover profound knowledge via our travels, learning other languages, reading rare documents, and sitting at the feet of scholars. As an old saying goes: "Do not throw the baby out with the bathwater!"
We must, however, be persistent in our studies. Here are a few verses from some of the world's great scriptures that make the point— a few of which have been discussed previously:
"Study To Show Thyself Approved" (Holy Bible)
"The Ink Of The Scholar Is More Precious Than The Blood Of The Martyr" (Holy Qu'ran)
"Without Knowledge, My People Perish" (Holy Bible)
"As Far As Mind Extends, So Far Extends Heaven" (Brihad Aranyaka Upanishad)
"Follow In The Footsteps Of Your Ancestors, For The Mind Is Trained Through Knowledge" (Book Of Kheti)
"I Am The Lady Who Sheds Light In Darkness" (Per Em Heru ["Book Of Coming Forth By Day"])
As we continue to move through April's upgrading, let us think on another wise message: "Drink deeply or not at all."
May our planet continue to be "re-membered" and "re-surrected".
HAPPY "SUN"-DAY OF "RE-SURRECTION".
© 2022 CrystalWind.ca. All rights reserved.
Disclaimer
We are in compliance with, "Copyright Disclaimer Under Section 107 of the Copyright Act 1976, allowance is made for "fair use" for purposes such as criticism, comment, news reporting, teaching, scholarship, and research. Fair use is a use permitted by copyright statute that might otherwise be infringing. Non-profit, educational or personal use tips the balance in favor of fair use."
All rights reserved go to their respective holders. We do not own the intellectual property shown on this website, the respective holders own that privilege unless stated otherwise.
We do not endorse any opinions expressed on the CrystalWind.ca website. We do not support, represent or guarantee the completeness, truthfulness, accuracy, or reliability of any content or communications posted on CrystalWind.ca.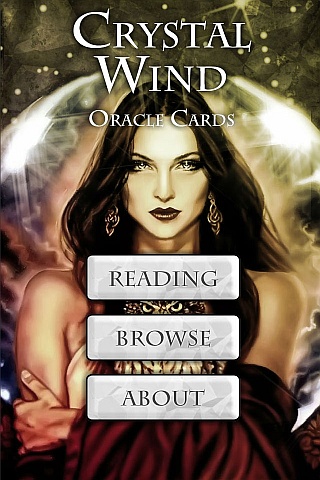 Cut Through The Illusions!
Available On

Spirit Animal Totem Of The Day!
Who is Online Now
We have 1271 guests and no members online