Support crystalwind.ca with your donation and help spread spirituality and positivity.
Blessings!
Written by Jessica Smith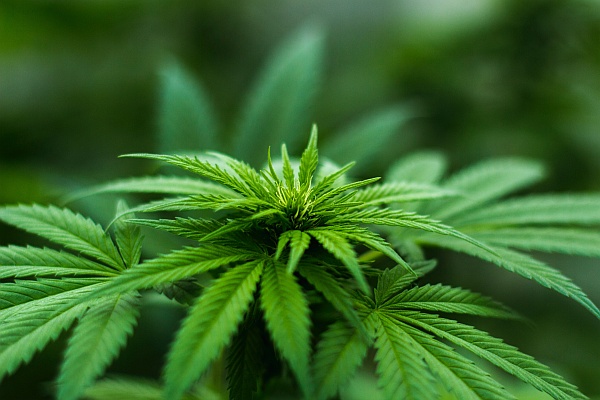 Vaping technology is inching towards a saturation point, certainly when it comes to the basic vape pens. As a result of this saturation, a whole new market of cheap vaping devices is emerging, with cut-throat competition. These manufacturers believe in spending less on the product's marketing, which gives us many options for pocket-friendly vaping devices to pick from. If you are having a hard time picking the right vaping device for yourself, here are seven products that are worth every penny:
Kanger Tod Evod Starter Kit:
The starter kit by Kanger Tod Evod comes in a simple one-button design. The design is quite basic, making it the perfect ally of novices or someone who doesn't like too much fuss. It has a stainless steel body, low-battery indicator, and protection from short-circuiting. The output of this vaping device is 3.7 volts. It comes with a coil of 1.5 ohms, generating 0.12 watts of power. It comes with a tank of 1.7 ml that is top filling, which does not hold much liquid, but the vape flavour can surely make up for it. It has a battery of 650 mAh that you can easily charge with a USB, although the battery lasts for about 5 hours. It can heat up just in 3 seconds.
Joyetech eGo AIO: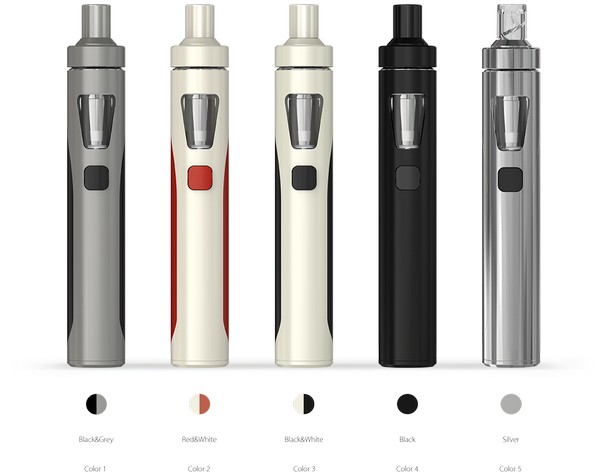 Joyetech's vaping device stands out owing to the spiral structure mouthpiece, making inhaling more secure and beneficial for you. Besides that, you can adjust the airflow by simply rotating the ring on the atomizer cap. The fire button with 5 clicks makes it simplistic and easy to use. It comes in several different colours with a light indicator that has seven choices of colour. The voltage range of the device is 3.3 to 3.9 volts. You can enjoy an entire day of vaping with this device, the battery has a capacity of 1500mAh. It takes around 3 seconds to heat up.
Eleaf iCare Solo Vape Starter Kit: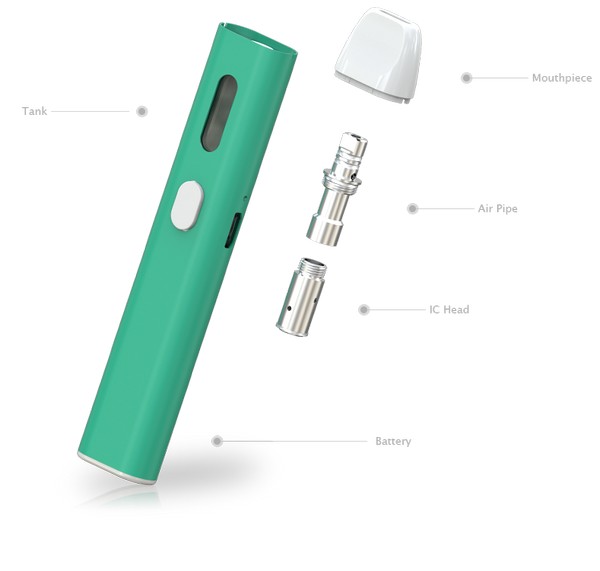 If you need a simple and powerful device, the iCare Solo Vape Starter Kit is an ideal pick for you. You can operate it through a single-button, which makes it convenient to use. The vape has a coil of 1.1ohm that you can use at a maximum of 10 watts. It also has an in-built tank system, with a capacity of 1.5ml. The most striking feature of this vape is the unique spiral mouthpiece, which eliminates airflow leaks and brings a vortex of flavours. The industry around vape Canada is brimming with flavours to suit your preference. You can also choose your device from a myriad of colours. The 350mAh battery can last for about 5 hours and heats up only in 1 second.
The Bug Mini Vape Pod: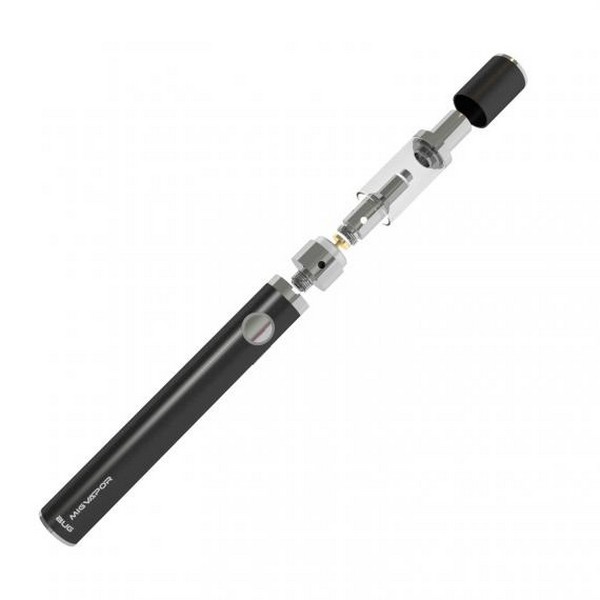 With a battery capacity of 22 watts, a coil of 0.8ohm, and a tank capacity of 2ml, the Bug Mini Vape Pod is a good buy. It comes with a magnetic top cap that covers up the drip tip. The vape has a gold plated 510 connection to ensure a stable connection without corrosion. Bug Mini Vape Pod is relatively smaller in size but produces an astounding amount of vapour. It is a consistent device, which can also provide good flavour. You can use it for almost 5-6 hours, for it has a battery of 1100mAh. The heating time of this vape is around 3 minutes.
SMOK Vape Pen:
Smok Vape Pen and Vape Starter Kit come with a button to make it easy to operate. The stainless steel tank can easily hold up 4ml of e-liquid. The threaded design and top filling tank of this design make sufficient use of the fixed bottom for airflow management. If it is safety that is the deciding factor for you, you can easily pick this vaping device. It has low voltage protection, short-circuit protection, low resistance protection, and even 8-second protection. 3000mAh battery equips it to go on for over 16 hours, taking away the need to charge it time and again. Besides that, Smok Vape Pen will take only 1 second to heat up.
Innokin Endura T20 Vape Pen Starter Kit:
Unlike other vape pens, which have a stainless steel body, the one from Innokin Endura has a coil of kanthal. Despite that, it is capable of providing good flavours. The tank has a capacity of holding 2ml of vape liquid. To ensure your safety, it has six different safety features, including protection against overcharge, over-discharge, short-circuit, low voltage, overheating and a cut-off time of 15 seconds. The battery can easily last up to hours, owing to the 1500mAh battery.
PockeX Pocket AIO Vape Kit by Aspire:
The PockeX Pocket AIO Vape has a super sleek design. With the dimensions of 11.7 by 19.7 mm, it is slick and can easily fit into your pocket. The tank has a capacity of 2ml and has a leak-free design making it low maintenance. Despite being the shortest tube-shaped vape, it can deliver dense vapour and superb flavour. You can get this device by Aspire in six different colours. The 1500mAh battery can give you a good 10 hours of vaping.
Legalizing of marijuana has certainly paved the way for online stores. You can cut down the cost and go through hundreds of products at once. Similar holds true for vaping devices. If you are planning on investing in a vape, you can pick anyone from the list, and you shall not be disappointed. Enjoy vaping and visit www.cbd-vape.co.uk to know more about the vaping products.
Credit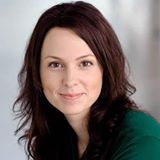 Jessica Smith BIO:
Jessica is a cannabis and health industry consultant who frequently writes about the latest trends in the industry. She has been writing for a long time now. Through her writing, she hopes to influence as many people as possible to help maintain better health and lifestyle.
This article was submitted exclusively to CrystalWind.ca by Jessica Smith.

* CrystalWind.ca makes no warranties of any kind, either express or implied, including but not limited to warranties of merchantability, fitness for a particular purpose, of title, or of noninfringement of third party rights. Use of the product by a user is at the user's risk.
CrystalWind.ca is free to use because of donations from people like you. Please help support us!
Blessings!
Disclaimer Health
All post and information provided within this blog is for educational and informational purposes only, and is not to be construed as medical advice or instruction. No action should be taken solely on the contents of this website. Please consult with your healthcare professional before making any dietary or lifestyle changes or taking supplements that may interfere with medications. Any products or information discussed are not intended to diagnose, prevent, treat or cure any illness, disease or lifestyle. Please consult your physician or a qualified health professional on any matters regarding your health and wellbeing or on any opinions expressed within this website.
CrystalWind.ca does not promote, condone or advocate licit or illicit drug use. CrystalWind.ca cannot be held responsible for material on its website pages, or pages to which we provide links, which promote, condone or advocate licit or illicit drug use or illegal activities. CrystalWind.ca disclaims all warranties with regard to the information included in its pages. In no event shall CrystalWind.ca be liable for any special, indirect or consequential damages in connection with the information contained within these pages or pages to which we provide links.
CrystalWind.ca reserves the right to make changes and improvements to any information contained within these website pages, at any time and without notice and cannot be held responsible for any inconveniences caused by subsequent changes.
CrystalWind.ca makes no warranty, express or implied, including the warranties of merchantability and fitness for a particular purpose, or assumes any legal liability or responsibility for the accuracy, completeness, or usefulness of any information, apparatus, product, or process disclosed, or represents that its use would not infringe privately owned rights.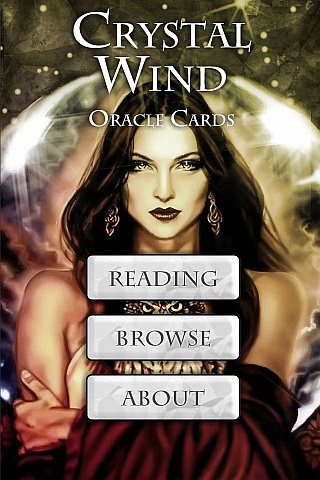 Cut Through The Illusions!
Available On

Spirit Animal Totem Of The Day!
Who is Online Now
We have 1212 guests and no members online
The Rick Simpson Story - Cannabis