Support crystalwind.ca with your donation and help spread spirituality and positivity.
Blessings!
Category: Cannabis: Renegade Healer Written by Crystal M. Wilson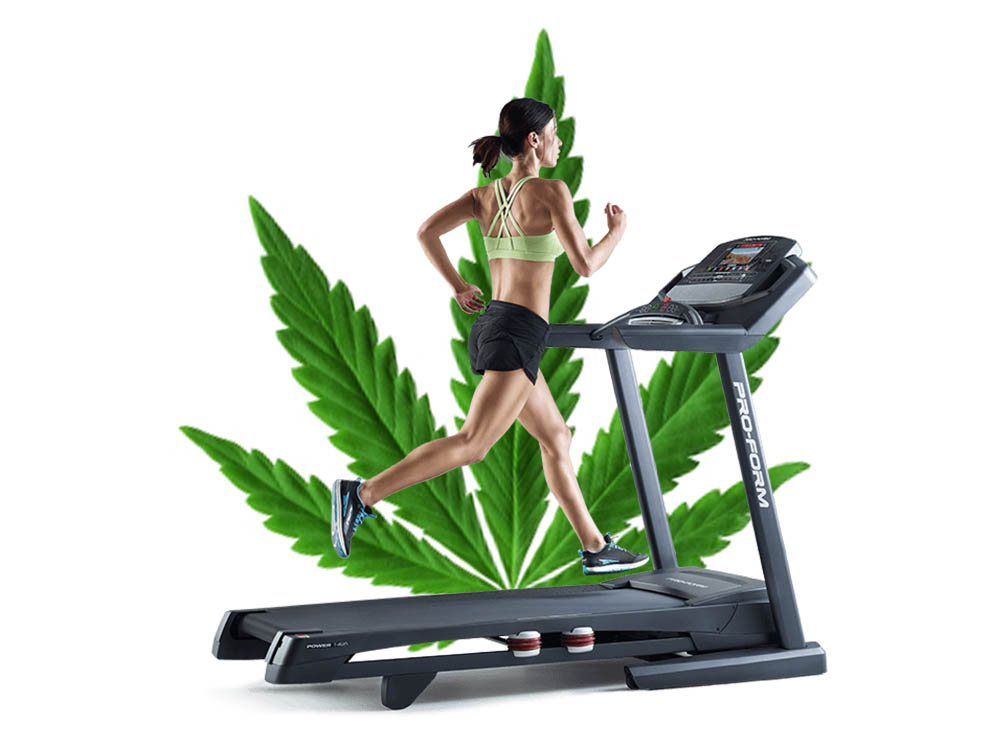 Introduction
Over the past couple of years, there has been a tremendous shift in how people view marijuana.
Up until recently, cannabis was mostly considered a recreational drug. That explains why the substance remained banned in various jurisdictions around the world. And while there was plenty of documented research on the possible medical benefits of weed, most of these studies were primarily backed by anecdotal accounts.
However, cannabis is now receiving widespread publicity due to its clinically-backed research studies that point to its numerous health benefits. The fitness sector is an example of the many industries that have widely embraced marijuana use. Nowadays, it's not unusual to come by weightlifters and bodybuilders enjoying the puff right before or after their workout sessions.
Though it's still a Schedule 1 drug, more studies are required to convince drug enforcement agencies to mainstream marijuana use. But what we know so far is that weed can enhance an athlete's performance significantly.
However, just how does marijuana help with muscle building? Let's find out.
Figure 1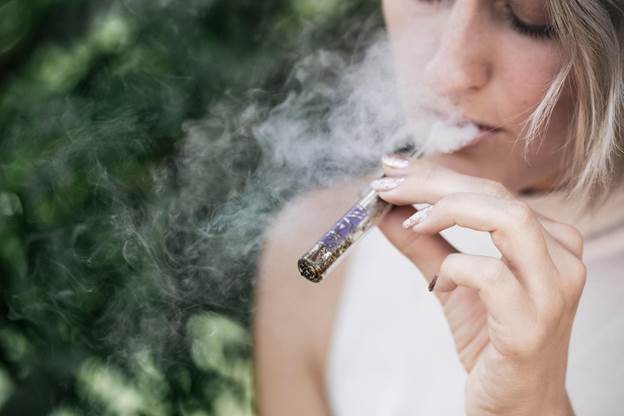 A lady savoring the good, old puff
How Does Marijuana Interact With The Human Body?
All humans have an endocannabinoid system.
Basically, this is a system that affects various functions, such as temperature regulation, appetite, sleep, pain sensation, and immune functions. The system plays a direct role in our tissue and muscle development. When you use marijuana, the CBD and THC elements in the substance interact favorably with both the CB1 and CB2 receptors found within the endocannabinoid system.
Now, let's put that into a better perspective.
Let's assume you're suffering a painful joint. Your endocannabinoid system will automatically activate the body's natural analgesic abilities by acting on the non-nervous tissues. If you use weed while in physical pain, CBD and THC will go straight into your endocannabinoid system, escalating the efforts your body is already putting up to alleviate the pain.
That's just one of the areas where cannabis is useful. As you shall find out, weed comes with a host of other benefits to muscle builders.
Figure 2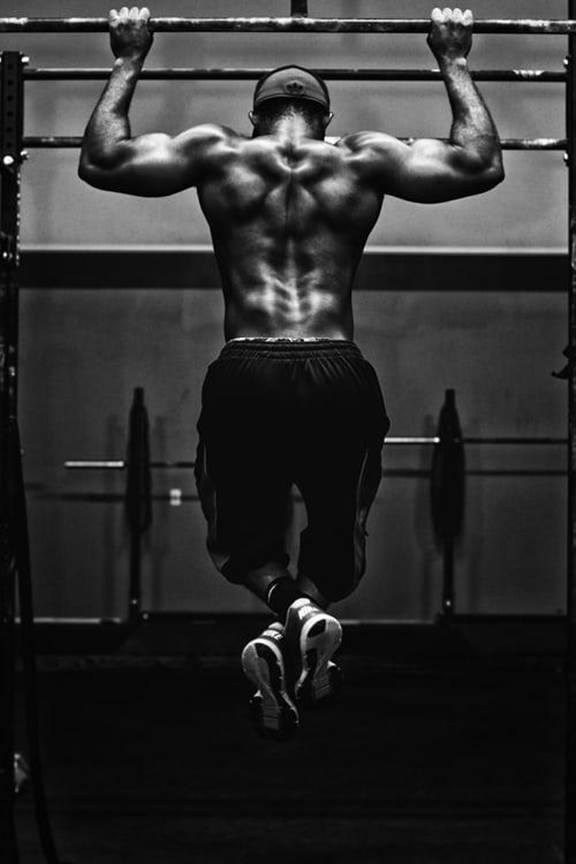 A bodybuilder
How Marijuana Impacts Muscle Building
Pain Relief
As we've already pointed out, pain relief is one of the major benefits of cannabis. It's almost impossible to make considerable progress in the gym while you're in pain, much less if it's chronic pain. Fortunately, you can leverage the pain-alleviation properties of marijuana and focus on your workouts better.
Various research studies point out to marijuana's positive effects with Delayed Onset Muscle Soreness (DOMS). DOMS occurs when you experience muscle pains and stiffness right after working out. By reducing the effects of DOMS, you only feel pain for a shorter period before resuming your muscle building.
Fighting Inflammation
Right off the bat, let's emphasize that not all inflammation is bad. While most kinds of inflammation point out to an injury or an underlying medical illness, certain types are required for muscle growth.
When you are inflamed, and the swelling also features pains and aches, your body's endocannabinoid system should naturally restore normal homeostasis. However, certain kinds of inflammations, such as those induced by resistance training, are a little difficult to reverse. And that's where marijuana comes in. By interacting with your ECS, the substance escalates the recovery process.
Besides relieving inflammations, weed also reduces muscular tensions. That explains why experts encourage it for athletes with seizure disorders or conditions that cause muscle twitching and tightness.
Boosting the Appetite
It's not uncommon to come across regular marijuana users admitting to having voracious appetites. While a few cannabis strains tend to suppress appetite, most variants of weed actually increase the user's appetite.
And as you probably already know, proper diet is key to the success of muscle building, especially for those struggling with poor appetite.
Remember that when you decide to go into a muscle-building program, your nutritionist may recommend certain unfamiliar diets. It will require a special kind of appetite to get used to the new diet plans.
Caveat: Long-term marijuana use may decrease appetite.
Boosting of Energy
Perhaps the most crucial role that cannabis plays for muscle builders comes from their energy-boosting properties. By puffing on weed, you can work out for hours on end without tiring out. You can easily buy cannabis seeds online or offline cannabis legal stores in your cities.
Each time your body feels like it needs to recharge, marijuana kicks in, renewing your energy and making you go on and on. When looking for the best marijuana for energy-boosting effects, insist on Sativa-dominant strains.
Figure 3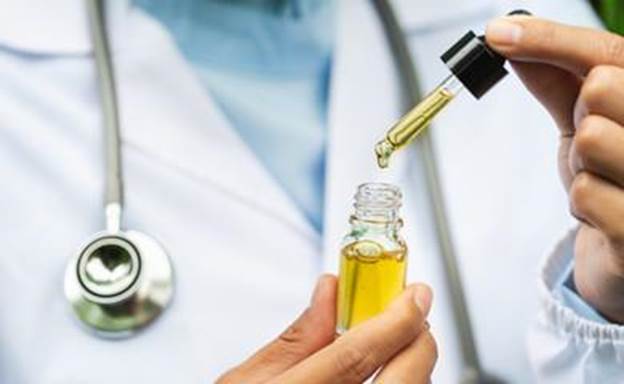 A doctor ready to administer marijuana
What Could Possibly Go Wrong?
There isn't any conclusive research on the interactions between marijuana and testosterone. People who aren't accustomed to weed may experience a decrease in the levels of testosterone production. However, cannabis doesn't seem to impact their testosterone production levels. But overall, marijuana will cause a significant reduction in your sperm quality and quantity, thereby affecting the sexual performance negatively.
Other adverse effects of marijuana include impairment of concentration, reduction of reaction time, impairment of the hand-eye coordination, and lowering of stamina. In terms of poor motor signaling and sensory impairment, experts believe the substance can divide the user's attention for 36 hours after use.
Studies have also proven that cannabis can lead to tachycardia. That means even before the user begins their workouts; they're already contending with a racing heart. Now, combine that with the elevated heart rate that results from HIIT, and you'll understand how dangerous it can get.
Marijuana may also increase lethargy and promote sleepiness, especially if you go for the euphoria-inducing strains. A sluggish feeling beats the whole purpose of training.
Figure 4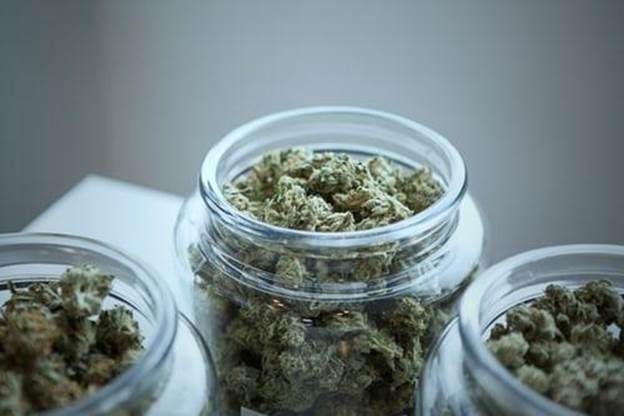 Bottles of raw weed
Marijuana comes with tremendous perks for muscle building, as well as a few concerns. But overall, it packs performance enhancement benefits that any fitness fanatic will find useful. If you're into steroids for workouts, you might consider Cytomel, which is as nearly effective as cannabis.
CrystalWind.ca is free to use because of donations from people like you. Please help support us!
Blessings!
Disclaimer Health
All post and information provided within this blog is for educational and informational purposes only, and is not to be construed as medical advice or instruction. No action should be taken solely on the contents of this website. Please consult with your healthcare professional before making any dietary or lifestyle changes or taking supplements that may interfere with medications. Any products or information discussed are not intended to diagnose, prevent, treat or cure any illness, disease or lifestyle. Please consult your physician or a qualified health professional on any matters regarding your health and wellbeing or on any opinions expressed within this website.
CrystalWind.ca does not promote, condone or advocate licit or illicit drug use. CrystalWind.ca cannot be held responsible for material on its website pages, or pages to which we provide links, which promote, condone or advocate licit or illicit drug use or illegal activities. CrystalWind.ca disclaims all warranties with regard to the information included in its pages. In no event shall CrystalWind.ca be liable for any special, indirect or consequential damages in connection with the information contained within these pages or pages to which we provide links.
CrystalWind.ca reserves the right to make changes and improvements to any information contained within these website pages, at any time and without notice and cannot be held responsible for any inconveniences caused by subsequent changes.
CrystalWind.ca makes no warranty, express or implied, including the warranties of merchantability and fitness for a particular purpose, or assumes any legal liability or responsibility for the accuracy, completeness, or usefulness of any information, apparatus, product, or process disclosed, or represents that its use would not infringe privately owned rights.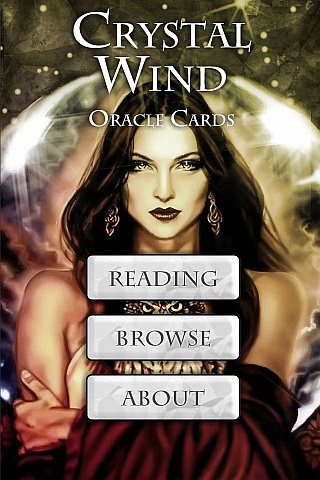 Cut Through The Illusions!
Available On

Spirit Animal Totem Of The Day!
Who is Online Now
We have 1013 guests and no members online
The Rick Simpson Story - Cannabis