Support crystalwind.ca with your donation and help spread spirituality and positivity.
Blessings!
Category: Cannabis: Renegade Healer Written by Jessica Smith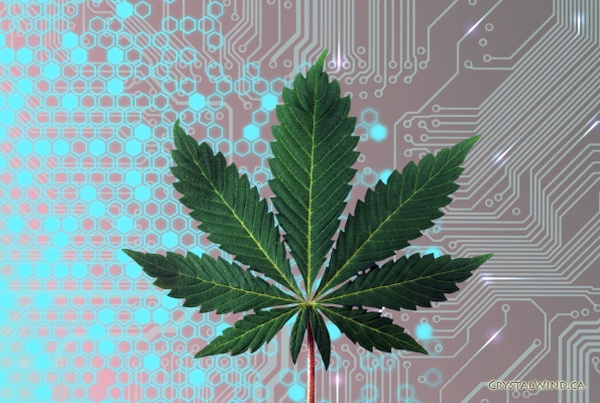 In the past couple of years, the cannabis industry has shown rapid growth. Be it investors or consumers everyone is taking notice of every breakthrough in the industry. Recently, the norms and regulations around the use of cannabis have been lowered down in multiple regions. Ever since then, there is no turning point. The statistics forecast the legal marijuana market to be 73.6 billion USD by 2027.
Now that the legalizing is spreading at a rapid rate, the numbers seem to outgrow each year. While many factors contributed to such massive growth of the industry, technology has played a pivotal role. From scaling distribution to the efficient production process, let us find out how evolving technology transforms the cannabis industry.
1.Benefits Cascading To Multiple Stakeholders
Technology simplification is not benefiting manufacturers and researchers. It has changed how people buy and sell or consume cannabis. Premium Maryland cannabis is now available right from the comfort of homes and people can partake it in any form that goes well with them. In the present era, where people are more conscious of their health, smoking is becoming an obsolete method of cannabis consumption. Trends like vaping and ingestion through edibles, drinks, and transdermal patches are gradually picking up.
New trends are also beginning as people are exploring the alternate use of the herb to sit their fitness needs. Modern-day technology is upgrading logistics and providing customers with a safe, clean, and smoke-free consumption of cannabinoids in the form of shatters, tinctures, and concentrates. While earlier, a buyer only could reach out to a brick and mortar dispensary to fulfill their need to purchase, online retailing has enabled insights into consumer behavior and trend analysis for further improvements.
2. Simplifying Extraction techniques
Cannabis has a long history of cultivation and processing. With time there have been multiple techniques to procure and extract its useful compounds. Some of these techniques are quite sophisticated methods of separating THC and CBD. However, these processes weren't as precise to keep other desirable cannabinoids and terpenes intact. While the demand for full-spectrum and broad-spectrum oil surfaced, there is plenty of scope for the industry to offer more robust solutions. Gladly, the innovative extraction methods are now radiation-free and promise to yield nutrient-rich oils to cater to the growing need for health and supplement products.
These novel techniques and methods will eventually lower costs, improve the quality and segregate the compounds (psychoactive and non-psychoactive) to meet the demand of the industry.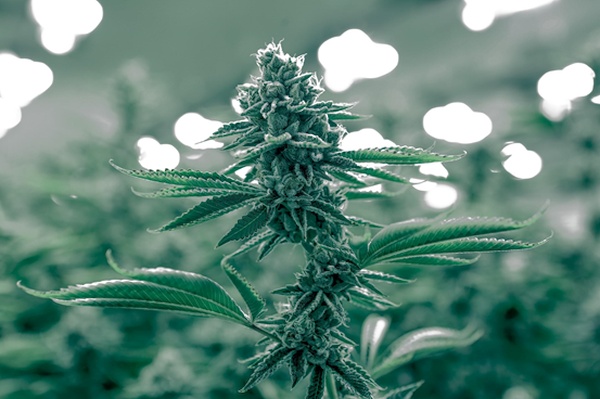 3. Reduced Cost Of Production
Technology has not only advanced the extraction method, but it has also reformed the cultivation process. Some recent developments have been of great value to the industry as it has subsequently brought down the cost of production. A technological development that has reformed the cannabis industry is the lighting system for indoor and outdoor growing.
These lighting systems are advanced solutions for cultivation requirements such as specific light rates and sensitive temperature control protocols to enhance optimum growth and yield. Initially, the upfront cost was very high for these lighting systems, and the amount of electricity they drew was to only add to the operational cost. The advent of better lighting solutions like LED lights has turned the situation completely. These lights have replaced the high-pressure sodium bulbs (HPS) that used to consume a lot of power and had a short life span. Thus, LED lighting is a stable and sustainable answer to the complex cultivation process.
4. Enhanced Marketing Opportunities
Marketing has never been easy for unique products like cannabis. The part legalization and decriminalization of cannabis leave marketers with the ambiguity on how to publicize the right way to reach the target audience. A slight hitch or deviation from the norms of advertisement could attract legal attention, while print media advertising is not an option at most of the places. Yet, the high competition in the industry demanded some marketing efforts to segregate a brand product from competitors and create awareness. Luckily, technology made it all possible, and that too at a rapid rate.
Marketers can now run their optimized websites to make their products rank better on various search engines. It is not only the online business but also a brick and mortar dispensary that can attract a lot of customers through searches by signing up with google local business.
The rise of social media in the past couple of years only opened the doors to more opportunities through influencer and affiliate marketing programs.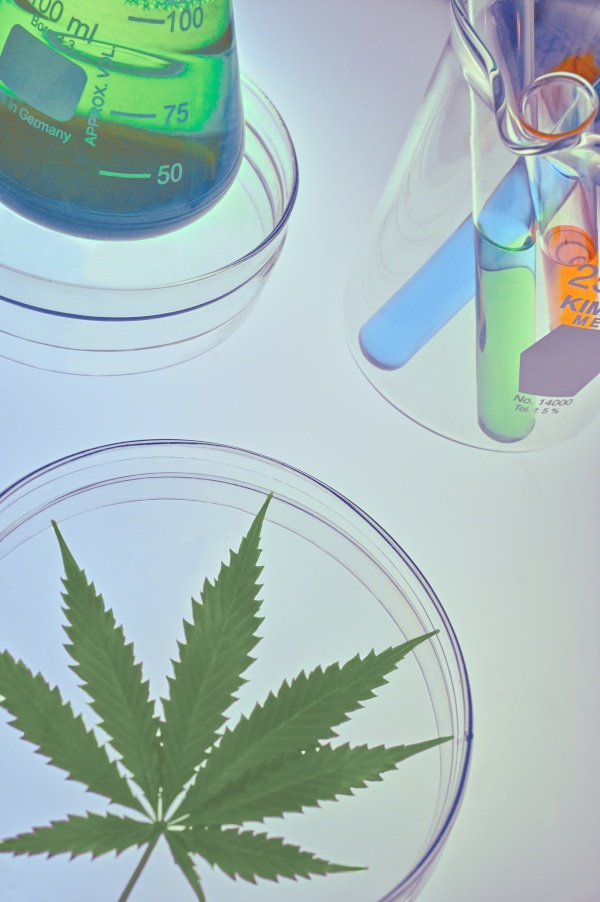 5. Research advancement and Better Application
The social image of cannabis overturned only after the preliminary research work on its alternate uses in treating several medical conditions showed positive outcomes. Gradually altering consumer perception and grounding a scope for medicinal marijuana. In the past couple of years, cannabis has attained a much reputation among scientists and researchers. Some treatment facilities are inculcating certain cannabis strains to support chemotherapy and reduce pain and nausea among the patients. The effectiveness of cannabis to integrate well with the Human Endocannabinoid system has led to more research and better applications to treat as part of alternative medicine.
As the alternate uses of cannabis are surfacing, big players are making fair use of data mining technology to create feedback chains. They are using the information to scale unique varieties to feed the growing demand. Soon, customers will be able to find a tailor-made product with a composition ratio of cannabinoids and terpenes as per their preference and physiology. The rapid innovation is leading companies to establish platforms to provide a more personalized cannabis experience to the users.
The Bottom Line
It is due to scientific advancement that we discovered the medicinal potential of the compound and yet await further product development to witness more alternate uses of the herb. Apart from the medical industry, cannabis has been made into cosmetology and personal care items. Over the years, technology has made cannabis more scalable and marketable not only for big players but also for small dispensary owners and retailers. All the stakeholders in the cannabis industry are benefiting from advancements in techniques. As the cannabis industry is maturing, technology will bring anticipatory advances in the coming future.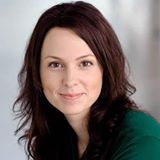 Jessica Smith BIO:
Jessica is a cannabis and health industry consultant who frequently writes about the latest trends in the industry. She has been writing for a long time now. Through her writing, she hopes to influence as many people as possible to help maintain better health and lifestyle.
This article was submitted exclusively to CrystalWind.ca by Jessica Smith.
© 2020 crystalwind.ca. All rights reserved.
The information contained on CrystalWind.ca is intended for educational and informational purposes only. Please consult with your healthcare professional before making any dietary or lifestyle changes or taking supplements that may interfere with medications. Any products or information discussed are not intended to diagnose, prevent, treat or cure any illness, disease or lifestyle.
CrystalWind.ca is free to use because of donations from people like you. Please help support us!
Blessings!
Disclaimer Health
All post and information provided within this blog is for educational and informational purposes only, and is not to be construed as medical advice or instruction. No action should be taken solely on the contents of this website. Please consult with your healthcare professional before making any dietary or lifestyle changes or taking supplements that may interfere with medications. Any products or information discussed are not intended to diagnose, prevent, treat or cure any illness, disease or lifestyle. Please consult your physician or a qualified health professional on any matters regarding your health and wellbeing or on any opinions expressed within this website.
CrystalWind.ca does not promote, condone or advocate licit or illicit drug use. CrystalWind.ca cannot be held responsible for material on its website pages, or pages to which we provide links, which promote, condone or advocate licit or illicit drug use or illegal activities. CrystalWind.ca disclaims all warranties with regard to the information included in its pages. In no event shall CrystalWind.ca be liable for any special, indirect or consequential damages in connection with the information contained within these pages or pages to which we provide links.
CrystalWind.ca reserves the right to make changes and improvements to any information contained within these website pages, at any time and without notice and cannot be held responsible for any inconveniences caused by subsequent changes.
CrystalWind.ca makes no warranty, express or implied, including the warranties of merchantability and fitness for a particular purpose, or assumes any legal liability or responsibility for the accuracy, completeness, or usefulness of any information, apparatus, product, or process disclosed, or represents that its use would not infringe privately owned rights.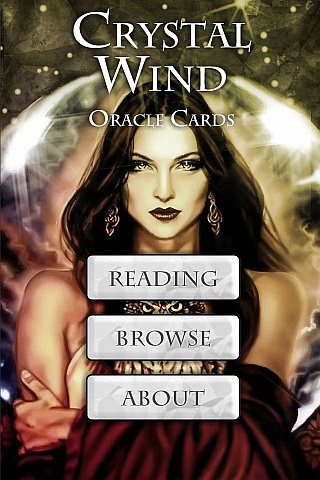 Cut Through The Illusions!
Available On

Spirit Animal Totem Of The Day!
Who is Online Now
We have 1042 guests and no members online
The Rick Simpson Story - Cannabis