Support crystalwind.ca with your donation and help spread spirituality and positivity.
Blessings!
Written by Jeffery N. Thompson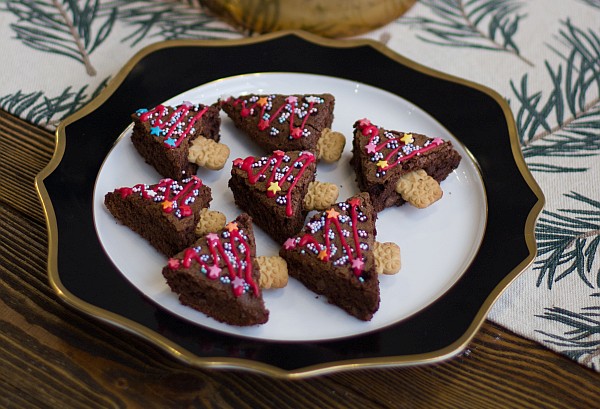 One of the food markets that's currently exploding is the cannabis edibles market. The popularity is probably the result of the legalization of cannabis in many of the U.S. States. The fact that people have come to understand the medical benefits of the chemicals in cannabis also creates a ready market for the products.
A 2017 prediction by the cannabis analytics firm Headset, Inc., showed that edibles had already become the next big thing for pot entrepreneurs. In the past three years, the sales of cannabis-infused drinks, cookies, and other edibles have more than tripled in all States where cannabis was legalized for recreational use.
Currently, edibles are an industry worth $8.4 billion, and if the trend continues by 2022, the market worth of the edibles will have tripled to reach $22.5 billion dollars. As an entrepreneur, this probably makes you want to buy one of the rarest marijuana seeds, the pure haze online, and start production.
These figures are a sure indication that consumers are willing to try edibles, and that once they experience the medical benefits, they are having an easy time coming back for more.
If you are a cannabis entrepreneur, perhaps this is the time to think about expanding your horizon and dipping your toes into the cannabis edibles venture. Here is what you need to know about the manufacture of edibles before you go into it.
Common Types of Edibles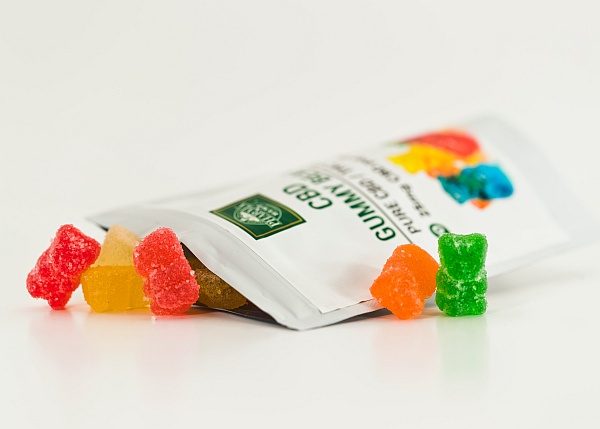 Before venturing into cannabis edibles, you should do market research in your State and find out which types of edibles are likely to do well. The most common types of edibles are:
Waffles
Gummies
Chocolates
Drinks
Cookies
Hard Candy
Pills
The typical market for edibles might be a little different from your regular pot enthusiast who believes in smoking weed. A lot of people looking for edibles have a prescription for medical marijuana products. As you are diversifying into the market, you have to be ready to venture into THC- infused products, CBD-infused products, and determine broad spectrum edibles.
It's important to understand the basics of cannabis infusion methods, as this is the technology that determines the quality and potency of the product that you bring into this already-competitive market.
Common Cannabis Infusion Methods
When changing cannabis from the dry leaves to an edible, you need a carrier for the extracted chemical components. The three most common carriers used in making edibles are:
Oil-Infused Cannabis Edibles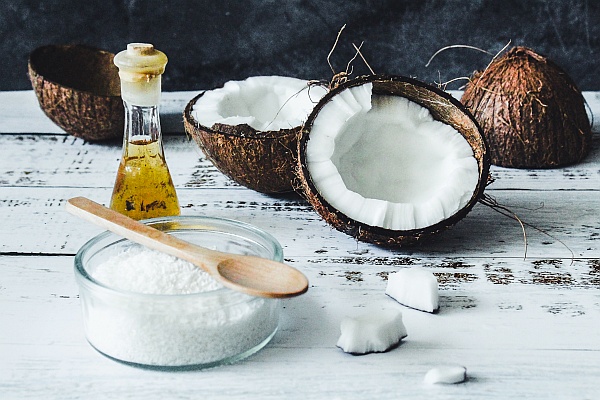 In recent years, coconut oil is now known to be one of the most popular vectors for infusing cannabis products. Coconut oil has a lot of health benefits for users, which are transferred to the consumer, including aiding the digestion process, lowering bad cholesterol, reducing blood sugar, and fighting back age-related degenerative diseases such as Alzheimer's.
The process of infusing coconut oil with cannabis is easy:
You simply roast the leaves in an oven to decarboxylate
After they are well-roasted and dried, crush them.
You can then mix and melt them together with the coconut oil and keep simmering until the oil turns green.
At this point, the oil will be infused.
You can then use the cannabis-infused oil to make cookies, waffles, chocolates, and even hard candy.
Other oils that are commonly used in cannabis infusion include olive oil, which is also very popular, hemp seed oil, avocado oil, grape seed oil, and Arnica oil, among others.
Butter-Infused Cannabis Edibles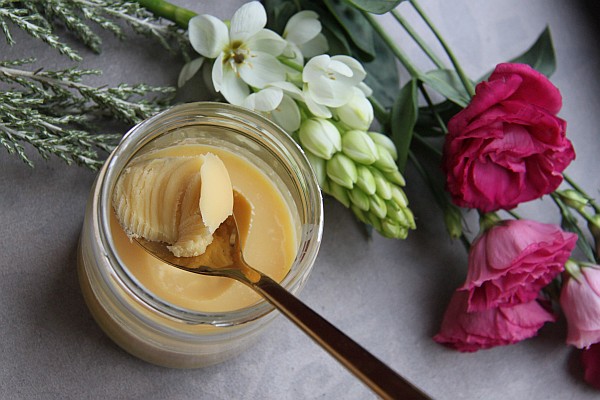 Butter is second only to coconut oil when it comes to making infusions for edibles. Cannabutter or cannabis-infused butter is also incredibly easy to make and has numerous health benefits.
You need cannabis and butter for the infusion process. First, decarboxylate cannabis by heating it in an oven at 240 degrees F.
Once the cannabis is dry and decarboxylated, grind it until it becomes a coarse powder
Melt butter under low heat using a stockpot. You can add water to prevent the butter from burning.
Add the ground cannabis to the butter and simmer until the two products are completely infused. You can strain the product to remove any debris and then refrigerate it.
The final product will be useful and ready for making products such as cookies, waffles, brownies, and others.
The additional health benefits you get from butter include reducing diabetes and the risk of obesity, providing you with essential amino acids. When this is added to the massive benefits of the cannabinoids, terpenes, and flavonoids in the cannabis plant, you get very beneficial edibles.
Distillate-infused Cannabis Edibles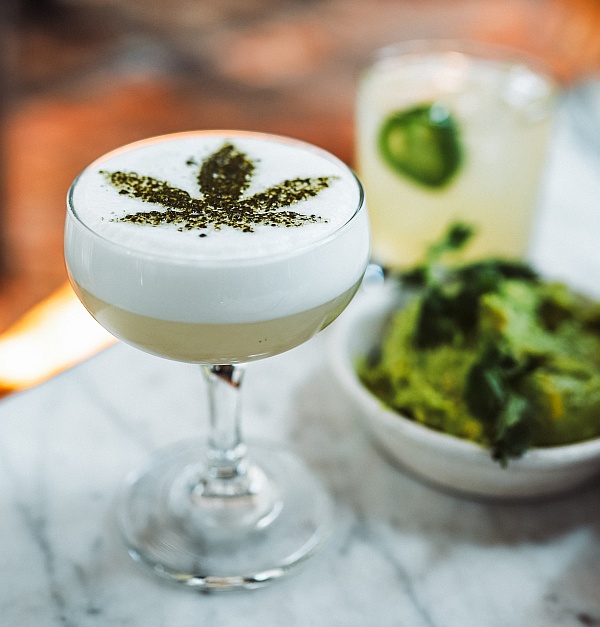 The third common way to make cannabis-infused edibles is by first creating distillates. A distillate is better than probably all other extractives from cannabis because of the purity of the final product.
Some people use solvents for the distillation process, which affects the purity of the final product. If you want a 100 percent pure distillate, you should follow the solvent-free procedure:
Mix the cannabis leaves with a solvent which has a low boiling point
Put together a fractional distillation setup and add the mixture inside the flask
Heat the mixture until it reaches a boiling point, and then starts evaporating as steam
The steam will collect in the fractionating column and condense back into a liquid. This liquid is a pure THC or cannabis extract.
Collect and store the pure liquid, this can be added to drinks, shakes, and other cannabis-infused
Conclusion
Edibles are a massive market, and the processes used to manufacture them are quite simple. The important steps to follow are getting superior quality infused oils, butter, and distillates for the manufacturing process. Also, you have to understand that THC, CBD, and cannabis edibles are generally most effective when you have the right dosage.
As long as you follow the manufacturing standards, and do the needed market research before settling on an edible type, you can be sure that you will hack the market. You can also buy cannabis seeds online and start the process of making your own strains for the manufacture of edibles.
Author BIO:
Jeffery N Thompson is a full-time content marketing specialist. He has been closely following the cannabis industry trends for quite some time. He has dabbled in various domains before the cannabis industry. On his off days, He likes to spend his time at the nearest animal shelter, lift weights or be nose deep in a novel.
This article was submitted exclusively to CrystalWind.ca by Jeffery N Thompson.
© 2020 crystalwind.ca. All rights reserved.
---
The information contained on CrystalWind.ca is intended for educational and informational purposes only. Please consult with your healthcare professional before making any dietary or lifestyle changes or taking supplements that may interfere with medications. Any products or information discussed are not intended to diagnose, prevent, treat or cure any illness, disease or lifestyle.
CrystalWind.ca is free to use because of donations from people like you. Please help support us!
Blessings!
Disclaimer Health
All post and information provided within this blog is for educational and informational purposes only, and is not to be construed as medical advice or instruction. No action should be taken solely on the contents of this website. Please consult with your healthcare professional before making any dietary or lifestyle changes or taking supplements that may interfere with medications. Any products or information discussed are not intended to diagnose, prevent, treat or cure any illness, disease or lifestyle. Please consult your physician or a qualified health professional on any matters regarding your health and wellbeing or on any opinions expressed within this website.
CrystalWind.ca does not promote, condone or advocate licit or illicit drug use. CrystalWind.ca cannot be held responsible for material on its website pages, or pages to which we provide links, which promote, condone or advocate licit or illicit drug use or illegal activities. CrystalWind.ca disclaims all warranties with regard to the information included in its pages. In no event shall CrystalWind.ca be liable for any special, indirect or consequential damages in connection with the information contained within these pages or pages to which we provide links.
CrystalWind.ca reserves the right to make changes and improvements to any information contained within these website pages, at any time and without notice and cannot be held responsible for any inconveniences caused by subsequent changes.
CrystalWind.ca makes no warranty, express or implied, including the warranties of merchantability and fitness for a particular purpose, or assumes any legal liability or responsibility for the accuracy, completeness, or usefulness of any information, apparatus, product, or process disclosed, or represents that its use would not infringe privately owned rights.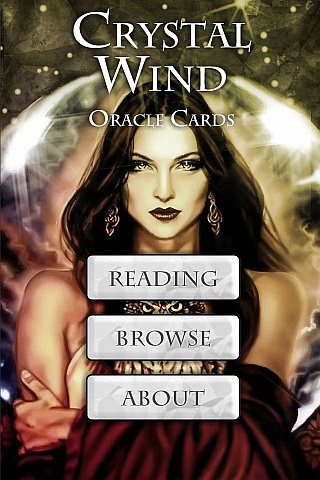 Cut Through The Illusions!
Available On

Spirit Animal Totem Of The Day!
Who is Online Now
We have 1295 guests and no members online
The Rick Simpson Story - Cannabis