Support crystalwind.ca with your donation and help spread spirituality and positivity.
Blessings!
Written by Jackson Stonewall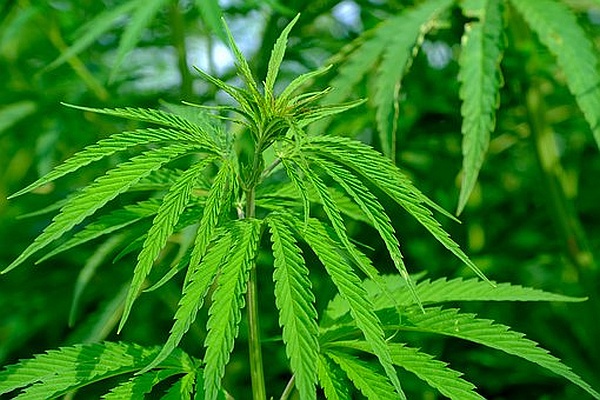 In its essence, CBD hemp flower is just like any other cannabis bud. Only it won't make you high or render any psychoactive effects, as is the case with anything containing THC.
Both popular cannabis strains - Sativa and Indica have THC content that can range anywhere between - 10-25%. THC is the cannabinoid that is available in abundance in cannabis. It's the very thing that may leave you feeling 'baked' if you aren't careful enough.
This is where things get tricky. People want to tap into the therapeutic goodness of cannabis plant without the unwanted 'high' or mind-altering effects. That's where CBD hemp flowers or buds come into the picture. They carry little to no (less than 0.3% THC content) as per federal guidelines. That's why intoxication from smoking or consuming CBD hemp flower in any form is almost impossible.
Can CBD hemp flower make me high or addicted?
As long as you can vouch for the quality of the stuff, meaning it complies with federal guidelines in terms of THC content, there's no way one can get high or become addicted to CBD hemp flower. Let's just say that 99% of the time, you won't get high. The remaining 1% variability depends on the accidental high traces of THC in the product. Even in that case, the effects shouldn't be so strong as to hit you hard. At best, they should be only mildly euphoric.
The whole thing is a long shot, considering CBD in itself acts as an antidote to the 'high' effects of THC. But, again, it's hard to make any concrete statements or guarantees when it comes to cannabis or its derivatives. The important thing to note here is that if you can buy CBD hemp flower from a trusted source such as IHF LLC hemp flower, then you shouldn't have anything to worry about.
Moving on to whether or not CBD flowers are addicting, it's a tricky question to answer. Although the chances are slim to none, seeing how some people may abuse things, anything is a possibility. That's why the responsibility falls largely on the user. However, under the right dosage, with the proper precautions and the right product, it shouldn't become an addiction. It's definitely not habit-forming like other cannabinoids such as THC. You are also highly unlikely to notice any physical bodily withdrawal symptoms.
What are the risks of using CBD hemp flower?
Anything that's heated to the point where it turns into tar is apparently, to some degree, harmful for health. However, compared to all the other alternatives - smoking or consuming CBD Hemp flowers or buds is a way safer option. It's definitely preferable over cigarettes, hookahs, tobacco, and other products that are loaded with tons of harmful chemicals and carcinogens. It's not advised for those with respiratory issues, children, pregnant women, or elderly with serious health issues. But, other than that - CBD buds are largely safe for consumption. Those with any health concerns can opt for CBD oils instead.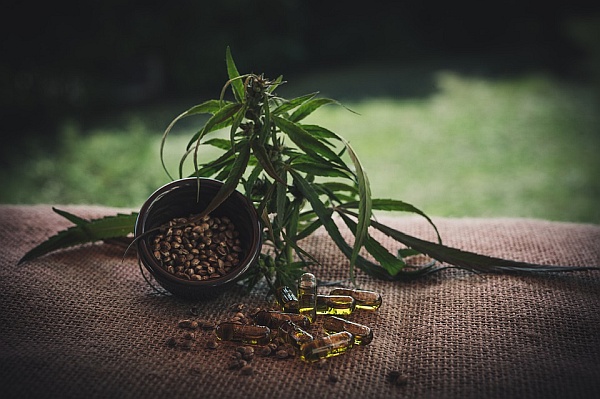 What health benefits do you stand to reap from CBD hemp flowers?
High CBD hemp flower can any day be preferred over any other CBD product. Why? Simply because this is CBD in raw form. It's not yet filtered down or processed to any other form wherein many of the essential terpenes and cannabinoids are destroyed. Translation? You are consuming it in the most potent and unadulterated form. In terms of the benefits, while there are still ongoing studies, some research data suggests that CBD may help with -
Inflammation and pain management
Stress and anxiety
Chronic pains
Sleeping issues
Appetite stimulation
Period pain
Etc.
Let it be known that most of these benefits are not backed by scientific research. Most of it is word-of-mouth publicity and based on anecdotal evidence. However, some studies like this one suggests its potential for pain management. Another one highlights its promise for managing anxiety and stress.
Can CBD hemp flowers and buds be used recreationally?
Simple answer? Yes, you can. In fact, many people do use it primarily for recreational purposes. Of course, you stand to harness all of the medicinal benefits too by smoking it. But, you are also likely to feel calm and relaxed and overall enjoy a wholesome, pleasurable experience. Many people simply can't calm down after a long tiring day until they have had a jolt of smoke.
It's better to switch to CBD to get that same feeling and sensation, only far less damaging and more therapeutic.
Can you fail a drug test after consuming/smoking CBD hemp flower?
Again, it's hard to make any promises with 100% conviction. If you are confident that the product you smoked or consumed for sure contained less than 0.3% THC content, then you can never fail a drug test. However, if, by any chance, the product exceeded the THC content, it could influence the results.
Know that drugs tests don't look for CBD levels. They are designed to detect THC. In theory, if a person consumes CBD in ridiculously high amounts, there's a good chance that the THC content could build-up in the system, thus triggering positive results for the drug testing. But, again - that too is a long shot.
Your best bet is to buy from a trusted source and limit the intake to reasonable amounts to never fail a drug test.
Final Thoughts
All and all, CBD hemp flower is promising stuff that you must try out at least once in a lifetime. Make sure to exercise all the cautions and do buy it only from a trusted and reliable vendor.
Jackson Stonewall BIO:
Jackson is an editorial assistant at https://industrialhempfarms.com/, a premium supplier of CBD Hemp extracts that are sold for various health, fitness and many more lifestyle purposes. Being working as an editor, Jackson is also responsible for studying hemp effects on various health issues. Connect with https://industrialhempfarms.com/ through Facebook.
This article was submitted exclusively to CrystalWind.ca byJackson Stonewall
© 2019 crystalwind.ca. All rights reserved.
CrystalWind.ca is free to use because of donations from people like you. Please help support us!
Blessings!
Disclaimer Health
All post and information provided within this blog is for educational and informational purposes only, and is not to be construed as medical advice or instruction. No action should be taken solely on the contents of this website. Please consult with your healthcare professional before making any dietary or lifestyle changes or taking supplements that may interfere with medications. Any products or information discussed are not intended to diagnose, prevent, treat or cure any illness, disease or lifestyle. Please consult your physician or a qualified health professional on any matters regarding your health and wellbeing or on any opinions expressed within this website.
CrystalWind.ca does not promote, condone or advocate licit or illicit drug use. CrystalWind.ca cannot be held responsible for material on its website pages, or pages to which we provide links, which promote, condone or advocate licit or illicit drug use or illegal activities. CrystalWind.ca disclaims all warranties with regard to the information included in its pages. In no event shall CrystalWind.ca be liable for any special, indirect or consequential damages in connection with the information contained within these pages or pages to which we provide links.
CrystalWind.ca reserves the right to make changes and improvements to any information contained within these website pages, at any time and without notice and cannot be held responsible for any inconveniences caused by subsequent changes.
CrystalWind.ca makes no warranty, express or implied, including the warranties of merchantability and fitness for a particular purpose, or assumes any legal liability or responsibility for the accuracy, completeness, or usefulness of any information, apparatus, product, or process disclosed, or represents that its use would not infringe privately owned rights.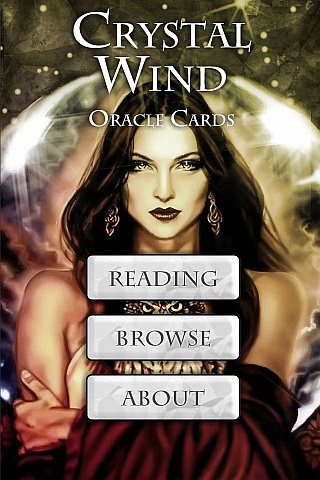 Cut Through The Illusions!
Available On

Spirit Animal Totem Of The Day!
Who is Online Now
We have 1697 guests and no members online
The Rick Simpson Story - Cannabis