Help keep CrystalWind.ca resources free for everyone. To share the articles posted here daily we rely on readers like you. Please donate today.
Blessings!
Category: Cannabis: Renegade Healer Written by Dan Baker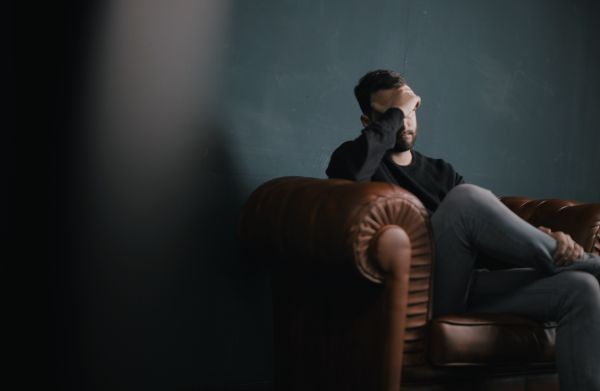 Almost everyone has endless to-do lists these days, and these lists make life stressful and daunting. Whether you are a working professional, a busy mom, or a university student, winding up daily tasks always seem challenging. You may experience intense anxiety day in and day out. Constant exposure to stress can lead to physical health issues, damage mental well-being, and cause sleep deprivation over time. It can even affect your work productivity and personal relationships.
You can do your bit to manage stress, but not everyone can afford expensive therapies. Moreover, medications can have side effects. Thankfully, cannabis makes an excellent remedy to alleviate anxiety, address pain, and improve sleep. You can rely on it to revamp your end-of-day routine for the better. It brings all the relaxation you need and sets you up for deep slumber after a long and tiring day. Let us share some stress-busting tips to follow with cannabis every evening.
List your expectations
Before integrating cannabis into your end-of-day routine, list your expectations. It will help you pick an ideal strain, product, and consumption method for your needs. You may want to use cannabis only for alleviating stress. Alternatively, relieving pain, soreness, and insomnia may also be on your wishlist. You may want an energy boost for your evening workout session or a couch-lock effect for a deep slumber. Likewise, some users expect a quick hit while others look for a slow and sustainable relief. Having clear requirements means there is hardly a chance of going wrong with the product choice.
Close your commitments
Setting yourself up for a relaxing session with cannabis requires you to close your commitments in the first place. You cannot expect to help your child with homework or take a late-night client call after a session with cannabis. Moreover, just the thought of a pending task will induce stress, no matter how much you try to eliminate it. Double-check your to-do list and ensure ticking off every item on it before going ahead. Send the kids to bed, close the kitchen, switch off your phone, and prepare the next day's task list before indulging. You will get much better results when you start with a clear mind.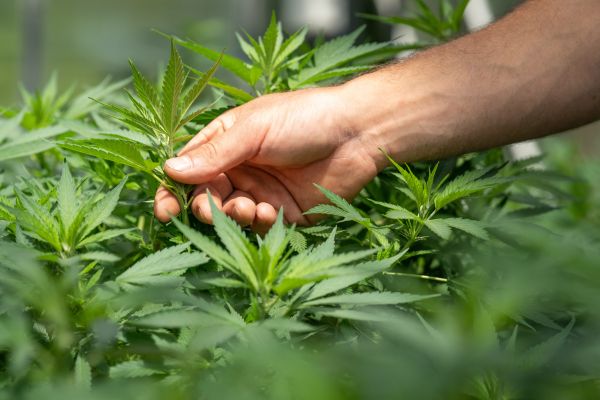 Pick the apt strain
Choosing the apt strain is perhaps the most significant aspect of reclaiming peace and relaxation with cannabis. At this stage, you can refer to your expectation list to pick the right strain. It is crucial to know your cannabinoids and research strains before picking one for your evening sessions. Check the CBD and THC levels to match the outcomes with your expectations. CBD-dominant strains are ideal for enhancing focus and energy, while THC-dominant ones are more suitable for laze evenings. You can check the grease monkey strain if looking for deep relaxation after a busy day. It offers relief from insomnia, pain, and nausea. You will also love its distinctive aroma and flavor..
Choose your product wisely
Besides being selective about your strain, you must also choose your product wisely. Refer to your expectation list once again. Check different products and consumption methods and understand how they work. For example, inhalation methods like smoking or vaping a herb or e-liquid give quick hits. Sun-lingual tinctures also set in right away because cannabinoids enter the bloodstream quickly with these methods. Cannabis edibles provide slow yet sustainable relief that carries you through several hours. Concentrates are pure and potent, so they deliver more with less.
Be cautious about dosing
Every cannabis user must follow the dosing rules, whatever purpose they use it for, and whenever they indulge. It is tempting to go overboard with dosage during late-evening sessions because you need not worry about getting ready for work or going to the market. Going over the top with dosing can be counterintuitive, and you may end up feeling anxious. Start low and slow, and follow your tolerance levels to stick with the apt dosage. You must adhere to the dosing rules to be safe. Be extra conscious with edibles because the first serving may take some time to work. A second one may get you high, so wait for the effects to set in.
Maintain a journal
The last thing you should do with your daily cannabis routine is take a random approach. You may want to dive in with a popular product and recommended dosage, but you cannot take a one-size-fits-all approach. Cannabis works differently for everyone, so you cannot depend on your friend's recommendations. A product and dose that works for them may not deliver desired benefits for you. Maintain a journal to record your sessions, and do not skimp on it no matter how lazy you feel at the end of the day. It enables you to track the outcomes and realign them if things change down the line. You may also switch strains and products if the current ones do not offer the expected benefits.
Give attention to set and setting
Your end-of-day sessions can become even better with the right set and setting. The best place to indulge in your home because you can enjoy your sleep after a zero-stress evening. Moreover, you always feel safer and more comfortable in your living space. You may go solo or invite your buddies for weekend sprees. Remember to stock up on some healthy snacks because you will experience the munchies after the session. Have plenty of water at hand as hydration is essential. Your favorite music playlist or movies make excellent condiments for your stress-busting session with cannabis.
Breaking free from everyday stress is easier than you imagine. You can indulge in an end-of-day cannabis experience to alleviate the anxiety, tiredness, and negativity of the long day. It sets you up for relaxation and sound sleep without any side effects, even with prolonged use. You only need to choose the apt strain, product, and consumption method to get the ideal results. Be willing to experiment if you want to take the benefits a notch higher. With cannabis, something better is always around the corner!
---
CrystalWind.ca is free to use because of donations from people like you. Please help support us!
Blessings!
Disclaimer Health
All post and information provided within this blog is for educational and informational purposes only, and is not to be construed as medical advice or instruction. No action should be taken solely on the contents of this website. Please consult with your healthcare professional before making any dietary or lifestyle changes or taking supplements that may interfere with medications. Any products or information discussed are not intended to diagnose, prevent, treat or cure any illness, disease or lifestyle. Please consult your physician or a qualified health professional on any matters regarding your health and wellbeing or on any opinions expressed within this website.
CrystalWind.ca does not promote, condone or advocate licit or illicit drug use. CrystalWind.ca cannot be held responsible for material on its website pages, or pages to which we provide links, which promote, condone or advocate licit or illicit drug use or illegal activities. CrystalWind.ca disclaims all warranties with regard to the information included in its pages. In no event shall CrystalWind.ca be liable for any special, indirect or consequential damages in connection with the information contained within these pages or pages to which we provide links.
CrystalWind.ca reserves the right to make changes and improvements to any information contained within these website pages, at any time and without notice and cannot be held responsible for any inconveniences caused by subsequent changes.
CrystalWind.ca makes no warranty, express or implied, including the warranties of merchantability and fitness for a particular purpose, or assumes any legal liability or responsibility for the accuracy, completeness, or usefulness of any information, apparatus, product, or process disclosed, or represents that its use would not infringe privately owned rights.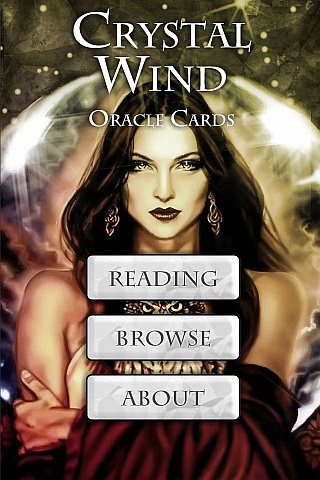 Cut Through The Illusions!
Available On

Spirit Animal Totem Of The Day!
Who is Online Now
We have 1665 guests and no members online
The Rick Simpson Story - Cannabis