Support crystalwind.ca with your donation and help spread spirituality and positivity.
Blessings!
Category: Cannabis: Renegade Healer Written by Kathy T. Cooley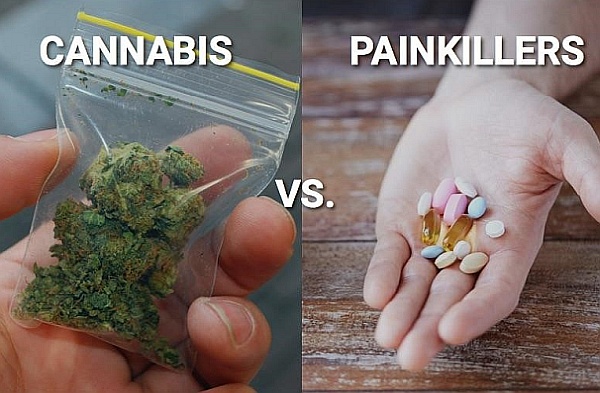 CBD is one of the cannabinoids contained in many plants but mostly linked to cannabis. The cannabis plants consist of THC and CBD. Unlike the THC component of marijuana, CBD does not affect the mental state since its mechanism of action is different. CBD helps manage pain, insomnia, and inflammation. For people experiencing pain, CBD is now popular as a natural pain reliever. As per research published in a Cannabis journal, the use of CBD for pain dates back to ancient China.
Moreover, it helps to treat insomnia that people with chronic pain experience. However, when purchasing, make sure that you have adequate information concerning what you intend to buy. To help you choose the best product, surf the internet for the best CBD review site where you can get in-depth information and comparisons about CBD. Continue reading to understand why CBD is one of the best pain relievers.
What is CBD Oil?
The cannabis plant produces different levels of compounds, which influences the amounts of CBD present. Most people utilize this oil due to its potential to relieve pain. A good example is the CBD tincture oil that you can purchase online to manage various conditions that involve pain, anxiety, etc.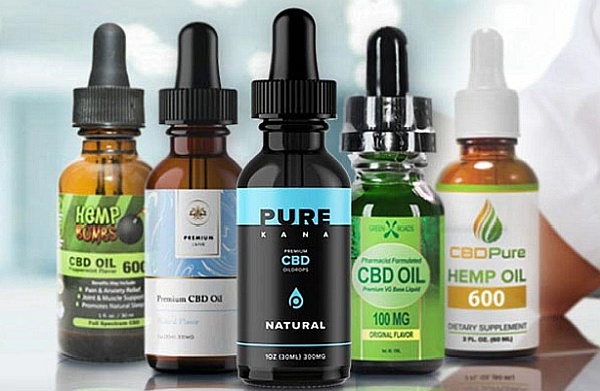 Why CBD is an Efficient Pain Reliever
Body pain is not a disease in itself but a symptom of an underlying condition. Bones and muscles are the major body parts that are susceptible to pain. Some of the common types of chronic pain include irritable bowel syndrome, headaches, cancer pain, migraines, fibromyalgia, lower back pain, and osteoarthritis.
CBD is an effective pain reliever because it binds with endocannabinoid receptors. When the body releases these receptors, they numb the capacity of the immune system to relieve pain. CBD works by binding these receptors. Most of the pain in the body originate from the activities of the neuron system. CBD works by tampering with these neurons to minimize or block the pain sensation.
While it is not an analgesic, CBD imitates the function of these drugs. Therefore, CDB is an efficient pain reliever due to its unique pain-relieving aspects. Our brains contain two cannabinoid receptors, CB1 and CB2. CBD binds to these receptors to produce antinociception, which works to reduce pain. Doctors and patients can utilize it as an alternative to painkillers. Salve and edible CBD products are an excellent alternative to synthetic drugs that relieve pain. Moreover, CBD is more efficient than these drugs because it eliminates pain gradually and treats the root cause of the pain.
A study done by various cannabis researchers experimented with an animal to examine whether CBD works to manage arthritis pain. In their research methodology, the authors used topical CBD containing gel on arthritis-infected rats for four days. The findings of the study highlight a significant decrease in both pain and inflammation with no side effects. These results show that arthritis patients can benefit from CBD oil to relieve pain. Another similar study in the Journal of Experimental Medicine that focused on chronic pain supports these findings.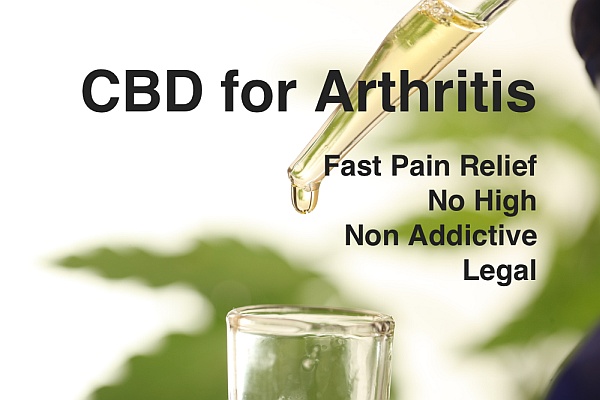 CBD is an efficient pain reliever because it is not addictive like opioids. It works well without any adverse side effects to produce good results. More people are relying on addictive and hazardous painkillers when more focus needs to be on alternatives like CBD. For instance, opioids that most doctors prescribe them can be addictive.
On the other hand, people have been using cannabis for thousands of years without showing any cause of mortality. A study by various researches in 2017 further highlights the need to substitute cannabis with other pain medications due to its efficiency. As per this study, prescription overdoses are a leading cause of death, and there is a need to consider alternatives to opioids. CBD obtained from cannabis is an effective treatment plan for pain because it eliminates the risk of death by overdose and reduces the chance of dependence.
Conclusion
It is evident that CBD is an efficient pain reliever from the studies above. It works very quickly compared to other painkillers and has no adverse side effects. The additional advantage of using CBD is that it is not addictive, and its focus is on the root cause of pain; something that most pain killers fail to address. But make sure you use only high-quality cannabis products from reputable stores. The good thing is that you can mail order marijuana from your home if you don't want to go to the physical stores.
Credit
Kathy T. Cooley BIO:
Kathy has been closely studying the cannabis industry trends from quite some time. Intrigued by the booming growth of this sector, she takes interest in penning down her views providing quality insight on current marijuana trends, particularly medical cannabis.
This article was submitted exclusively to CrystalWind.ca by Kathy T. Cooley.
Image source: Source
© 2019 crystalwind.ca. All rights reserved. Do Not Copy.
CrystalWind.ca is free to use because of donations from people like you. Please help support us!
Blessings!
Disclaimer Health
All post and information provided within this blog is for educational and informational purposes only, and is not to be construed as medical advice or instruction. No action should be taken solely on the contents of this website. Please consult with your healthcare professional before making any dietary or lifestyle changes or taking supplements that may interfere with medications. Any products or information discussed are not intended to diagnose, prevent, treat or cure any illness, disease or lifestyle. Please consult your physician or a qualified health professional on any matters regarding your health and wellbeing or on any opinions expressed within this website.
CrystalWind.ca does not promote, condone or advocate licit or illicit drug use. CrystalWind.ca cannot be held responsible for material on its website pages, or pages to which we provide links, which promote, condone or advocate licit or illicit drug use or illegal activities. CrystalWind.ca disclaims all warranties with regard to the information included in its pages. In no event shall CrystalWind.ca be liable for any special, indirect or consequential damages in connection with the information contained within these pages or pages to which we provide links.
CrystalWind.ca reserves the right to make changes and improvements to any information contained within these website pages, at any time and without notice and cannot be held responsible for any inconveniences caused by subsequent changes.
CrystalWind.ca makes no warranty, express or implied, including the warranties of merchantability and fitness for a particular purpose, or assumes any legal liability or responsibility for the accuracy, completeness, or usefulness of any information, apparatus, product, or process disclosed, or represents that its use would not infringe privately owned rights.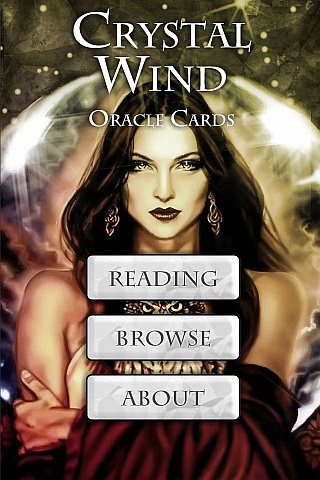 Cut Through The Illusions!
Available On

Spirit Animal Totem Of The Day!
Who is Online Now
We have 1021 guests and no members online
The Rick Simpson Story - Cannabis