Support crystalwind.ca with your donation and help spread spirituality and positivity.
Blessings!
Written by Kelsi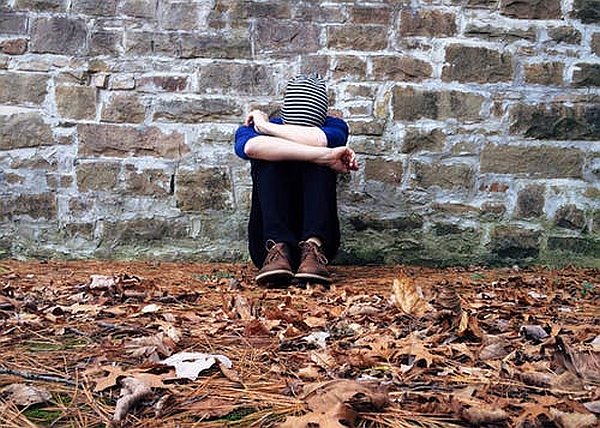 Cannabidiol is one of the fastest-growing alternative medicines today – and for good reason. Its ability to treat conditions such as anxiety and sleeplessness makes it essential to human health.
We say this because at the moment, more than a third of the entire adult population in the U.S. struggle with anxiety and lack of sleep. This obviously has profound implications on day-to-day life, with challenges ranging from poor productivity to a fear of social engagement.
Can CBD Helpwith Anxiety?
CBD is known for its impact in the human endocannabinoid system; and in particular, its ability to restore homoeostasis in the body.
For starters, many of the physiological processes that control sleep and anxiety are influenced by compounds known as endocannabinoids. These compounds are produced in the body and used to regulate sleep, mood, energy levels, and many more processes.
Cannabidiol works by targeting two types of brain receptors, CB1, and CB2. These receptors are responsible for the activity that takes place in the immune system as well as the endocrine system. By taking CBD oil, you can cause the body to release hormones such as melatonin, which controls sleep; and more importantly, CBD enhances the production of "bliss" hormones such as serotonin and anandamide.
As your body releases these calming hormones, anxiety levels tend to drop, making it easier to sleep through the night.
What Is Anxiety?
People experience anxiety when stress hormones increase in the body, at the expense of the more "positive" hormones that make you relax. When you start producing too much adrenaline, your body (at the cellular level) goes into overdrive, causing a spike in heat rate, tremors, and general paranoia. When this state is held for long, it can affect your mood, energy appetite, and cognitive function.
For the sake of maintaining your peace of mind, it is critical that you find a treatment for anxiety that takes into consideration your own thought processes, and pre-existing fears. At the end of the day, a simple dose of CBD oil or Prozac may notbe enough to eliminate anxiety, but when used as part of a broader healing therapy, it can have a positive effect.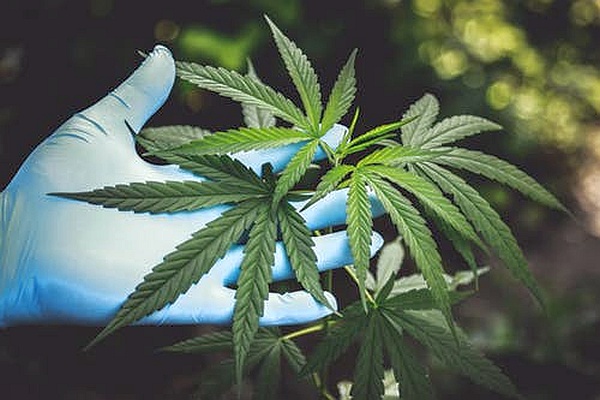 CBD Oil for Anxiety and Depression
CBD can be used as a natural supplement to balance hormonal function with the goal of managing anxiety and sleeplessness. As stated earlier, cannabidiol works the same way as endocannabinoids produced in the body – which means it doesn't alter normal physiology; instead, it serves to streamline the release (and use) of hormones that cause sleeplessness and anxiety.
In the case of depression, mood-altering drugs may not be reliable as a long-term solution, especially due to the risk of adverse side effects. As anybody who's ever used cannabis will tell you, cannabinoids have a unique ability to improve mood. Although there are some differences between CBD oil and cannabis, the mechanism that allows it to affect mood is similar to that caused by CBD.
The release of anandamide is closely linked to positive feelings and a rise in energy. For an individual experiencing depression, taking CBD oil is one way to move the mind from a depressive state to a more positive one.
CBD and Sleep
If you have low levels of serotonin, it may be difficult to sleep through the night. Similarly, people with chronic pain and higher-than-normal pain sensitivity have a hard time falling sleep – but the good news is, CBD can minimize pain and increase sleep hormones. These are just a few of the ways that CBD may help with sleep.
Keep in mind that serious sleeping disorders should be diagnosed and treated by an expert before any attempts are made to self-medicate. So,in the event that your condition doesn't improve after using CBD, it is recommended that you see a doctor.
Legality of CBD oil
Cannabidiol is legal in the U.S., however if your product contains THC (a psychoactive found in cannabis), it may be classified as illegal marijuana. Pay attention to your state laws to avoid getting in trouble with the authorities.
As a general rule, always check the THC content in product labeling, and make sure it has less than .3 percent of THC.
Here are some good CBD products to start with:
Royal CBD Gummies
Green Roads Gummies
cbdMD
CBDfx
FabCBD
Receptra Naturals
One thing to remember is that alternative remedies work best when you make changes to your lifestyle to promote health and fitness. Conditions such as stress, anxiety, and depression require a multi-faceted approach to treat successfully. Even as you go about using CBD oil, consider improving your diet, water consumption; and try exercising to reduce stress.
All these changes will help alter how your body responds to stress, and it could potentially make CBD more effective at managing anxiety and depression.
As a nature/natural-living enthusiast and passionate researcher with ten years in the cannabis industry, Kelsi enjoys playing her part to educate the world on the benefits of alternative health and medication options.
This article was submitted exclusively to CrystalWind.ca by Kelsi.
© 2020 crystalwind.ca. All rights reserved.
CrystalWind.ca is free to use because of donations from people like you. Please help support us!
Blessings!
Disclaimer Health
All post and information provided within this blog is for educational and informational purposes only, and is not to be construed as medical advice or instruction. No action should be taken solely on the contents of this website. Please consult with your healthcare professional before making any dietary or lifestyle changes or taking supplements that may interfere with medications. Any products or information discussed are not intended to diagnose, prevent, treat or cure any illness, disease or lifestyle. Please consult your physician or a qualified health professional on any matters regarding your health and wellbeing or on any opinions expressed within this website.
CrystalWind.ca does not promote, condone or advocate licit or illicit drug use. CrystalWind.ca cannot be held responsible for material on its website pages, or pages to which we provide links, which promote, condone or advocate licit or illicit drug use or illegal activities. CrystalWind.ca disclaims all warranties with regard to the information included in its pages. In no event shall CrystalWind.ca be liable for any special, indirect or consequential damages in connection with the information contained within these pages or pages to which we provide links.
CrystalWind.ca reserves the right to make changes and improvements to any information contained within these website pages, at any time and without notice and cannot be held responsible for any inconveniences caused by subsequent changes.
CrystalWind.ca makes no warranty, express or implied, including the warranties of merchantability and fitness for a particular purpose, or assumes any legal liability or responsibility for the accuracy, completeness, or usefulness of any information, apparatus, product, or process disclosed, or represents that its use would not infringe privately owned rights.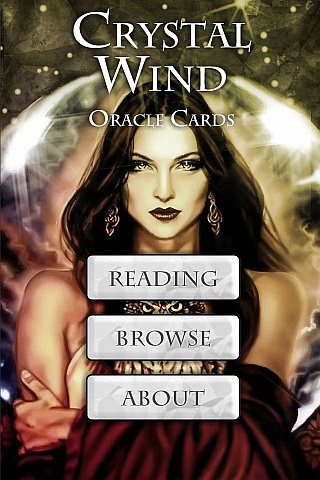 Cut Through The Illusions!
Available On

Spirit Animal Totem Of The Day!
Who is Online Now
We have 1017 guests and no members online
The Rick Simpson Story - Cannabis