Support crystalwind.ca with your donation and help spread spirituality and positivity.
Blessings!
Category: Cannabis: Renegade Healer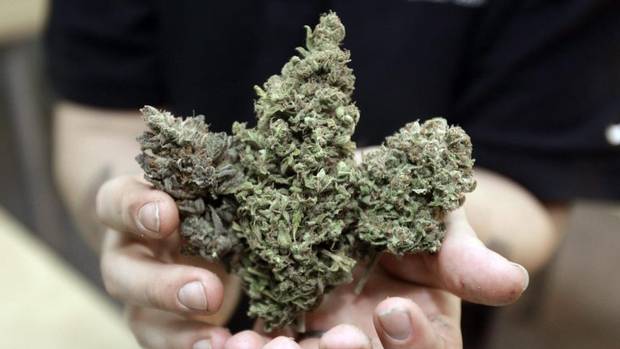 Marco Torres
"Don't grow weed, that's our job" says the Conservative government of Canada. They're launching a billion-dollar industry this week, as they phase out the old medical marijuana program for a new one which will license large-scale marijuana farms. By next year, there will be a free market in medical marijuana in Canada, but only for licensed growers who follow government certification programs.
Powerful Medicine
The landscape on marijuana (cannabis) use and cultivation is changing rapidly and both the Canada and U.S. governments are under massive public pressure to both legalize and decriminalize possession, use and cultivation of the demonized plant.
Marijuana is one of the most powerful medicinal plants in the world capable of preventing and treating some of the most debiliating diseases such as cancer, seizures, multiple sclerosis and alzheimer's to name a few.
It's no surprise that the United States decreed that marijuana has no accepted medical use and should remain classified as a highly dangerous drug like heroin. Accepting and promoting the powerful health benefits of marijuana would instantly cut huge profits geared towards cancer treatment.
The Canadian government is also well aware that people all over the country are taking steps to grow their own marijuana whether it's illegal or not. Health officials acknowledge that growing marijuana is a simple 10 step process that takes minimal investment for a huge return on your health.
As more people discover the therapeutic benefits of cannabis treatment for disease, the more a population will cease use of dangerous pharmaceuticals.
Revenue To Hit 1.3 Billion
The only way to legally grow cannabis in Canada is to grow medicine for yourself or a patient with a government assigned number. One individual grower was previously allowed to grow medicine for up to 2 patients. At the same time, a maximum of 3 patients can be provided for at any single street address. The number of plants and the amount of dried cannabis you were allowed to have at any one moment depended on the amount of cannabis prescribed to the patient(s) you were growing for. It also depends on whether you are growing the plants indoors or outdoors.
However, by next year those rules may change as there will be a free market in medical marijuana, supplying some 37,000 approved patients -- a number that's expected to grow to 450,000 in the next decade.
Despite the free market farms, The Canadian government will still consider it illegal and continue to prosecute any member of the public who possesses, uses or grows marijuana unless they are licensed users through the government programs.
So far, more than 150 firms have applied for licences and hundreds more expected in the years to come. It's a cash cow for government since the licensing regulations will prohibit the cultivation of the plant unless a regulated number of fees have been paid to government coffers.
A spokeswoman for Health Canada says average prices are expected to hit $7.60 a gram next year but competition could eventually push them as low as $3.
"It's logically the next step in trying to convert the thousands of illegal growers in the country who are very good at what they do, to legal operations," says cannabis researcher and activist Jason Mihaldas. "Instead of prosecuting these growers and imprisoning them, the government is well aware they can benefit far more from the revenue that a licensed cultivator can generate--it's a no brainer."
Government officials project that the new industry could eventually see revenues of $1.3 billion a year that will be tightly regulated through a controlled system of large indoor marijuana farms certified by the RCMP, ironically the same enforcer guided by Health Canada to raid suppliers of safe Dietary Supplements.
The farms which will also be certified by health inspectors will produce, package and distribute a range of standardized marijuana, all of it sold for whatever price the market will bear. The first sales are expected in the next few weeks, delivered directly by secure courier.
"We're fairly confident that we'll have a healthy commercial industry in time," Sophie Galarneau, a senior official with the department, said in an interview.
The sanctioned birth of large-scale, free-market marijuana production comes as the Conservatives pillory Liberal Leader Justin Trudeau's campaign to legalize recreational marijuana.
"The most significant revelation for government is that regardless of their efforts to criminalize, people will always grow and use marijuana due to its enormous therapeutic potential," says Mihaldas. "If they want to transform the stigma associated with marijuana, they must work towards liberating prohibition by not just legalizing, but decriminalizing the plant, which is the only acceptable outcome."
Health Canada only reluctantly established its medical marijuana program, driven by court decisions from 2001 forward that supported the rights of suffering patients.
---

Marco Torres is a research specialist, writer and consumer advocate for healthy lifestyles. He holds degrees in Public Health and Environmental Science and is a professional speaker on topics such as disease prevention, environmental toxins and health policy.
Source Here
CrystalWind.ca is free to use because of donations from people like you. Please help support us!
Blessings!
Disclaimer Health
All post and information provided within this blog is for educational and informational purposes only, and is not to be construed as medical advice or instruction. No action should be taken solely on the contents of this website. Please consult with your healthcare professional before making any dietary or lifestyle changes or taking supplements that may interfere with medications. Any products or information discussed are not intended to diagnose, prevent, treat or cure any illness, disease or lifestyle. Please consult your physician or a qualified health professional on any matters regarding your health and wellbeing or on any opinions expressed within this website.
CrystalWind.ca does not promote, condone or advocate licit or illicit drug use. CrystalWind.ca cannot be held responsible for material on its website pages, or pages to which we provide links, which promote, condone or advocate licit or illicit drug use or illegal activities. CrystalWind.ca disclaims all warranties with regard to the information included in its pages. In no event shall CrystalWind.ca be liable for any special, indirect or consequential damages in connection with the information contained within these pages or pages to which we provide links.
CrystalWind.ca reserves the right to make changes and improvements to any information contained within these website pages, at any time and without notice and cannot be held responsible for any inconveniences caused by subsequent changes.
CrystalWind.ca makes no warranty, express or implied, including the warranties of merchantability and fitness for a particular purpose, or assumes any legal liability or responsibility for the accuracy, completeness, or usefulness of any information, apparatus, product, or process disclosed, or represents that its use would not infringe privately owned rights.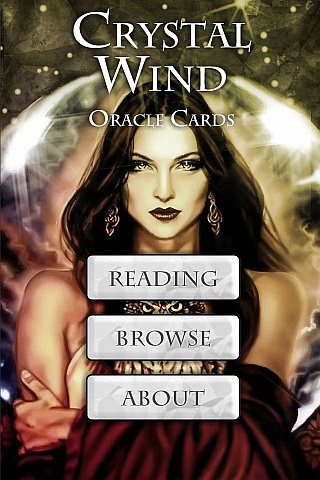 Cut Through The Illusions!
Available On

Spirit Animal Totem Of The Day!
Who is Online Now
We have 1916 guests and no members online
The Rick Simpson Story - Cannabis