Support crystalwind.ca with your donation and help spread spirituality and positivity.
Blessings!
Category: Cannabis: Renegade Healer Written by Kathy T. Cooley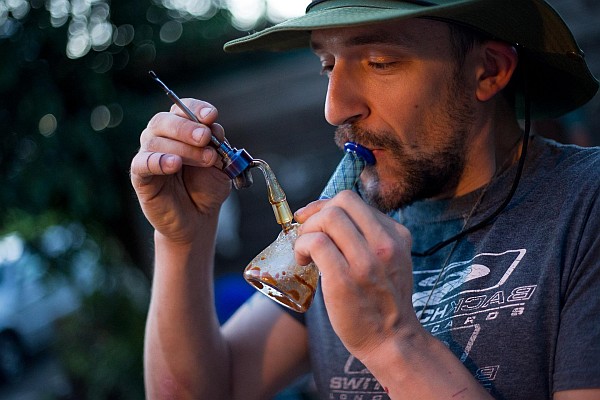 Dabbing is a process of inhaling the vapor of cannabis concentrates. While it is possible to dab aromatic compounds, most concentrates carry a high percentage of THC. A concentrate can have as much as 90% THC, which delivers an intense high to even the most seasoned stoner. Yet, dizzyingly high is not all that you can look forward to from dabbing. The medicinal benefits are instant and long-lasting, and if you dab correctly, you always get the most out of your cannabis. Here we'll be taking you through a complete look at what dabbing is, what all is involved, and how you can try it for yourself.
Dabs & Dabbing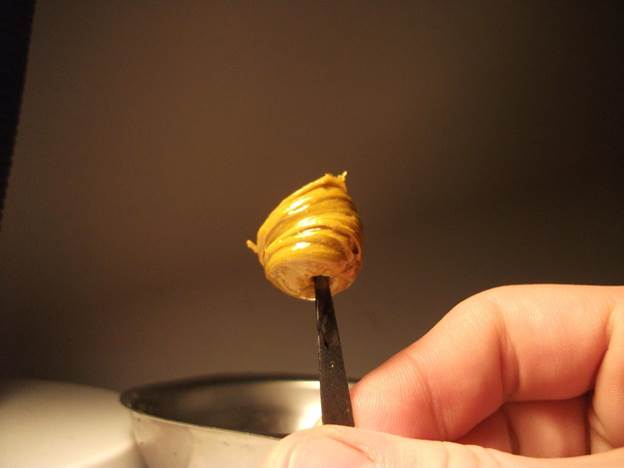 Dabs are cannabis concentrates. They are sold under a variety of names including shatter, wax, butane hash oil and budder. THC and other cannabinoids are extracted using a solvent. The concentrate left behind after an extraction and cleaning process involving compounds like butane or carbon dioxide is a resinous substance commonly called a dab. While homemade dabs can be made, most solutions end up polluted by solvent, which makes dabbing them extremely hazardous to your health. Commercial grade dabs under extensive lab testing which guarantees the potency and purity. Clean, safe dabs are one of the cleanest means of delivery, giving recreational users and patients dealing with chronic conditions or severe pain immediate results which are far stronger than other methods of administration.
Dab Rigs and Kits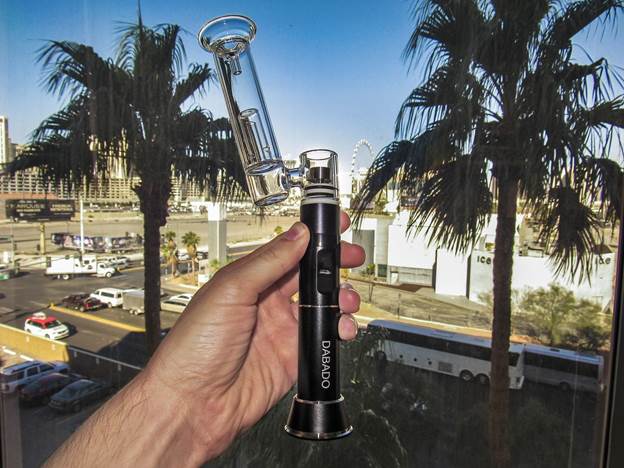 Dabbing requires you to apply very high indirect heat to a minimal concentration of cannabis extract. The easiest and safest way to do this to use specialized dab rigs and kits. There are tons of attractive, reliable designs available online and in your favorite headshop alongside bongs, glass pipes, and other smoking & vaping devices. Most dab rigs offer either a titanium or quartz nail referred to as a banger. Quartz takes longer to heat, but titanium is far more expensive. Nails are interchangeable, so you can try both. Experienced dabbers seem to prefer Quartz as it can't affect the flavor at all. A dab mat is handy but not essential. It just makes sure that the area you're dabbing in doesn't become a sticky mess as it can be difficult to clean off certain surfaces. Those who really enjoy dabbing can consider getting an e-nail which lets you dab no matter where you are. The e-nail also makes sure that you can every last essence of vapor with the smoothest hit around.
Dabbing Without a Kit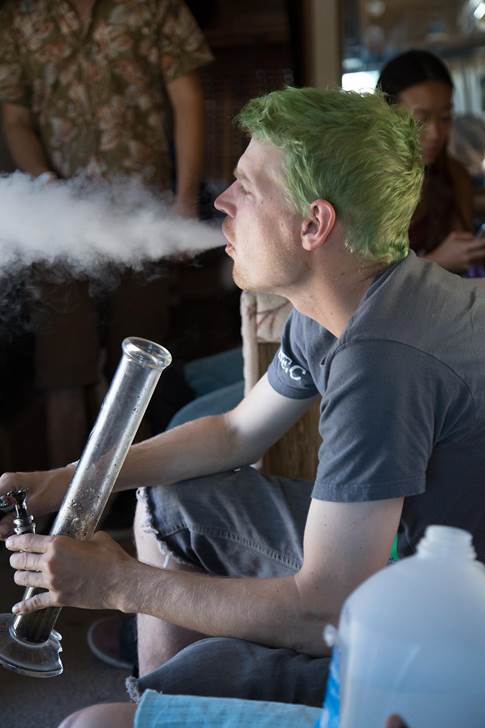 If you want to try smoking wax without investing in a dedicated rig, then you've got a couple of options at your disposal. You can smoke dabs in a bowl. Pick your preference - bong, bubbler or glass spoon, and start off by stacking a small amount of dab onto a tiny ball of weed. Once you've packed the bowl halfway with dab, cover this with cannabis so that the dab is halfway in. You don't want the flame making direct contact at all. Another way to try smoking dabs is to line a joint or roach with wax. All it takes is a fine small line of wax on the ground cannabis until halfway up the joint. Go as far as you like but make sure that the flame doesn't touch the wax when you light it. The simplest but most rudimentary way to smoke dabs is to use two hot knives. Just heat to butter knives on a stove top and then place a small dab of dabs onto the one red hot knife and immediately press it down with the other. Use a straw or funnel to quickly inhale all the vapor, which can be quite tricky, leading to a lot of the substance being waste. Still, it takes nothing other than knives to smoke dabs using this method.
Warning - You're going to get super stoned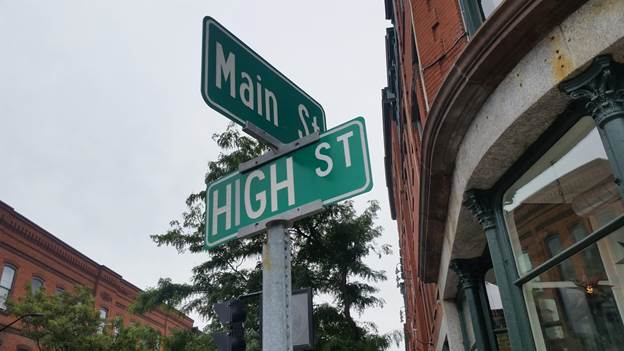 Before you rush off and get yourself a dab kit or station, make sure that you're aware of just how strong dabbing is. Conventional cannabis smoking and vaping (even a strain as potent as MK Ultra), doesn't come anywhere near the concentration of dabbing products. The high hits hard within moments of dabbing, and it lasts incredibly long. If you're dabbing CBD, start low and adjust your dosage accordingly or you could even up so sleepy and hungry than you'll end up straight in bed after raiding the kitchen. You may just wake up high as well. Same goes for THC, except the euphoria could easily swap out for anxious paranoia especially if you're not used to a very psychoactive state. Everyone will react differently to every dabbing solution and concentration. Pay attention to any changes in your mood, sleep habits, and physical factors like headaches and insomnia. Similarly, if you're dabbing a dubious solution of shatter then try a very small amount at first and pay attention to any type of irritation. If there is any harshness or anything more than minor lung irritation, then you should rather give that dab a skip. Otherwise, go for something like CBD wholesale, vape oil is not as strong.
Don't be scared away - immediate effects are good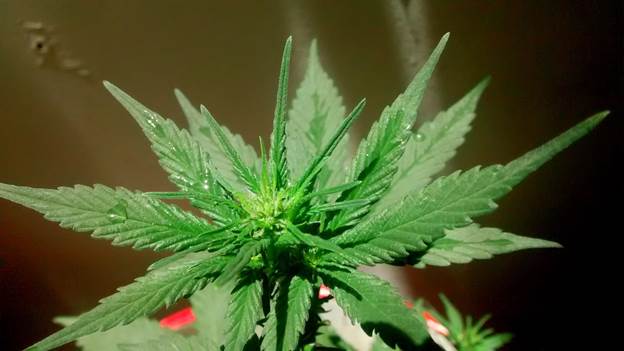 If dabbing is a bit too intense, then try something mild and non-psychoactive CBD gummy bears. CBD oil is another alternative, and you could always try smoking or vaping instead. This is all assuming that you don't want healthy, pure, immediate effects that last for ages. It's also one of the best forms of treatment for pain relief and chronic conditions. Give dabbing a try. You may soon be swept into the craze yourself.
Credit
Kathy T. Cooley BIO:
Kathy has been closely studying the cannabis industry trends from quite some time. Intrigued by the booming growth of this sector, she takes interest in penning down her views providing quality insight on current marijuana trends, particularly medical cannabis.
This article was submitted exclusively to CrystalWind.ca by Kathy T. Cooley.
© 2019 crystalwind.ca. All rights reserved. Do Not Copy.
CrystalWind.ca is free to use because of donations from people like you. Please help support us!
Blessings!
Disclaimer Health
All post and information provided within this blog is for educational and informational purposes only, and is not to be construed as medical advice or instruction. No action should be taken solely on the contents of this website. Please consult with your healthcare professional before making any dietary or lifestyle changes or taking supplements that may interfere with medications. Any products or information discussed are not intended to diagnose, prevent, treat or cure any illness, disease or lifestyle. Please consult your physician or a qualified health professional on any matters regarding your health and wellbeing or on any opinions expressed within this website.
CrystalWind.ca does not promote, condone or advocate licit or illicit drug use. CrystalWind.ca cannot be held responsible for material on its website pages, or pages to which we provide links, which promote, condone or advocate licit or illicit drug use or illegal activities. CrystalWind.ca disclaims all warranties with regard to the information included in its pages. In no event shall CrystalWind.ca be liable for any special, indirect or consequential damages in connection with the information contained within these pages or pages to which we provide links.
CrystalWind.ca reserves the right to make changes and improvements to any information contained within these website pages, at any time and without notice and cannot be held responsible for any inconveniences caused by subsequent changes.
CrystalWind.ca makes no warranty, express or implied, including the warranties of merchantability and fitness for a particular purpose, or assumes any legal liability or responsibility for the accuracy, completeness, or usefulness of any information, apparatus, product, or process disclosed, or represents that its use would not infringe privately owned rights.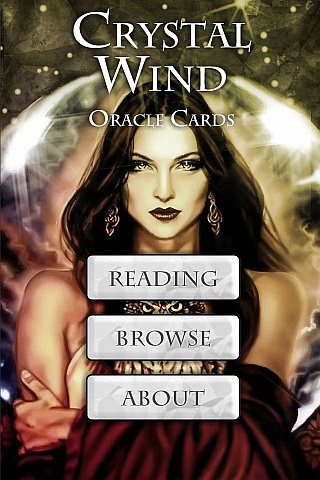 Cut Through The Illusions!
Available On

Spirit Animal Totem Of The Day!
Who is Online Now
We have 816 guests and no members online
The Rick Simpson Story - Cannabis