Support crystalwind.ca with your donation and help spread spirituality and positivity.
Blessings!
Written by Aneesa Ahmed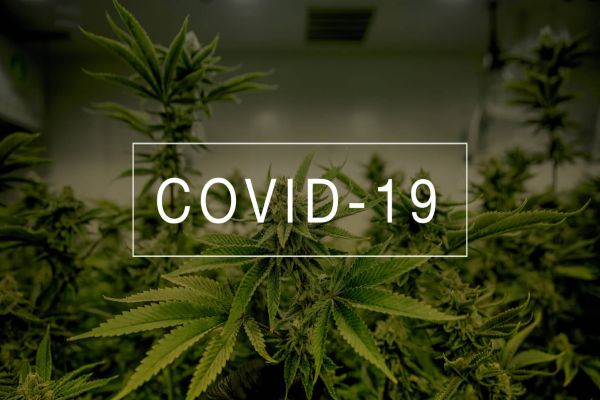 According to new lab research, compounds in cannabis can prevent the COVID-19 virus from infecting healthy human cells.
The Journal of Natural Products issued a report titled "Cannabinoids Block Cellular Entry of SARS-CoV-2 and Emerging Variants" on January 10, 2022.
Researchers showed that two cannabinoid acids present in hemp genotypes of cannabis – cannabigerolic acid (CBGA) and cannabidiolic acid (GBDA) – can connect to the virus's spike protein, that infect cells with COVID-19.
When attached to the spike protein, these chemicals have the ability to block the virus from entering cells and causing infection, opening up new paths for disease prevention and treatment.
In a lab setting, the researchers assessed the chemicals' effectiveness against alpha and beta viral strains.
The study didn't include giving patients the supplements or comparing infection rates between those who used them and those who didn't.
The findings suggests that cannabis might be utilized in the creation of future medications to prevent or cure COVID-19, though further research is needed.
Richard van Breeman, who led the study said to Dayton 247: "They are not controlled substances like THC, the psychoactive ingredient in marijuana, and have a good safety profile in humans".
In reaction to the news, one individual on Twitter said, "Anecdotal evidence on my part says this is accurate. I had a hunch this whole time. I've been exposed so many times, and continue to be exposed daily if not weekly. Haven't succumbed yet!"
People online were quick to react to the news and began sharing memes.
Someone else tweeted "legalising weed to prevent COVID is the storyline I am hoping for in 2022".
Others, on the other hand, expressed reservations about the study's reporting. "The study didn't involve giving the supplements to people or comparing infection rates in those who use the compounds to those who don't," said Jon-Patrick Allem, Assistant Professor at the University of Southern California.
In an interview with VICE, the scientists who conducted the study have said that while smoking weed won't necessarily stop infection, their research opens up new possibilities for cannabis properties to be used in medicine.
"We know that CBD, CBG and THC are not active against the virus. So, we would recommend in favor of an oral administration of these compounds instead of smoking them, inhaling them from vaping.

"We certainly expect [smoking cannabis] would have a reduced effect. I haven't done the experiments to see how rapidly this conversion takes place and what the temperature limits are. But we do know that the cannabidiolic acid is unstable in heat".
Hemp is a source of fiber, food and animal feed, and extracts are commonly added to cosmetics, body lotions, dietary supplements and food.
"These compounds can be taken orally and have a long history of safe use in humans," said Richard van Breemen, a researcher with Oregon State's Global Hemp Innovation Center. "They have the potential to prevent as well as treat infection by SARS-CoV-2," he said in a statement.
© 2022 crystalwind.ca. All rights reserved.
CrystalWind.ca is free to use because of donations from people like you. Please help support us!
Blessings!
Disclaimer Health
All post and information provided within this blog is for educational and informational purposes only, and is not to be construed as medical advice or instruction. No action should be taken solely on the contents of this website. Please consult with your healthcare professional before making any dietary or lifestyle changes or taking supplements that may interfere with medications. Any products or information discussed are not intended to diagnose, prevent, treat or cure any illness, disease or lifestyle. Please consult your physician or a qualified health professional on any matters regarding your health and wellbeing or on any opinions expressed within this website.
CrystalWind.ca does not promote, condone or advocate licit or illicit drug use. CrystalWind.ca cannot be held responsible for material on its website pages, or pages to which we provide links, which promote, condone or advocate licit or illicit drug use or illegal activities. CrystalWind.ca disclaims all warranties with regard to the information included in its pages. In no event shall CrystalWind.ca be liable for any special, indirect or consequential damages in connection with the information contained within these pages or pages to which we provide links.
CrystalWind.ca reserves the right to make changes and improvements to any information contained within these website pages, at any time and without notice and cannot be held responsible for any inconveniences caused by subsequent changes.
CrystalWind.ca makes no warranty, express or implied, including the warranties of merchantability and fitness for a particular purpose, or assumes any legal liability or responsibility for the accuracy, completeness, or usefulness of any information, apparatus, product, or process disclosed, or represents that its use would not infringe privately owned rights.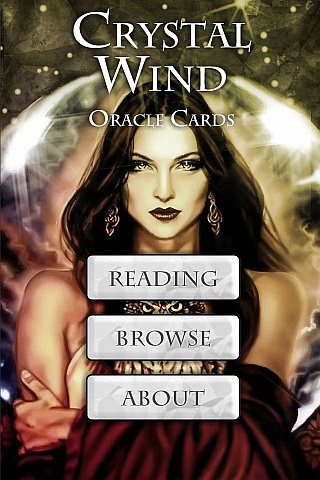 Cut Through The Illusions!
Available On

Spirit Animal Totem Of The Day!
Who is Online Now
We have 1372 guests and no members online
The Rick Simpson Story - Cannabis