Support crystalwind.ca with your donation and help spread spirituality and positivity.
Blessings!
Category: Cannabis: Renegade Healer Written by Rebecca Smith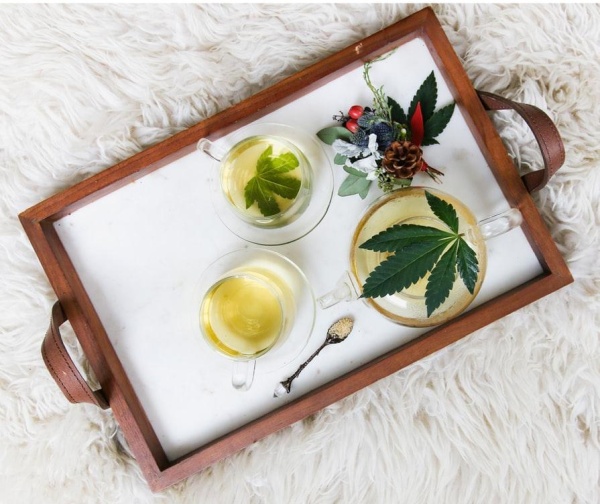 Did you know that companies spend over $65 billion on Search Engine Optimization (SEO) every year? In fact, the figures could be higher. Businesses are willing to spend heavily on this digital marketing strategy because it generates revenue and boosts growth.
If you own a cannabis business, these are more reasons to invest in SEO:
There are more than 4 billion internet users
More than 93% of online activities begin with a search
There are 3.5 billion searches per day
There are over 40,000 searches every second.
Google accounts for about 75% of all searches. However, 60% of Google users don't go beyond the top 3 results on the results page. If your page doesn't feature on the top results, you could be losing potential customers to your competitors.
Here are the important cannabis SEO tips you need to implement right away to boost your site's ranking:
1. Perform a Site Audit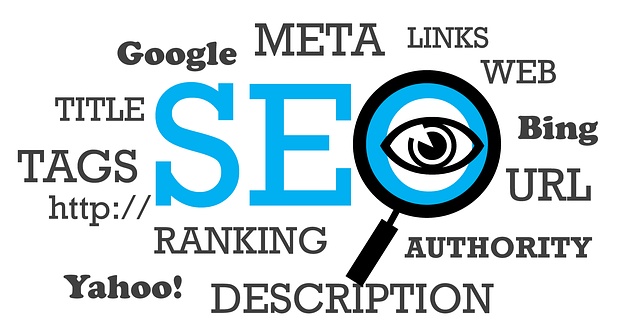 Before you start any cannabis SEO for Google ranking, start with analyzing your existing search traffic. This helps you to understand why your site is not fulfilling its potential.
Some of the valuable metrics you'll be analyzing in your audit include:
Organic traffic
Website/Domain authority
Search engine visibility
Site loading speed
Site security
Pages per session
Bounce rate
Keyword targeting
Link profile
There are many easy to use free SEO tools to help you get your cannabis SEO data. Once you have the data, analyze them to find out what's working for your site.
A well-done SEO audit lays the foundation for the development of effective SEO strategies. It shows you the weaknesses and strengths of your cannabis site. You can then focus on the strengths and improve weaknesses for more organic traffic.
2. Link Building
Cannabis link building is an essential part of SEO that has been around and is still significant to date. SEO is all about determining the value, relevance, and authority of a site. Google is known to prioritize sites with high authority in its ranking.
When powerful sites link to your cannabis website, Google perceives it to have high authority in the industry. You can think of it as other sites vouching for it. As a result, you need a high domain or site's authority to rank better in the search engines.
However, improving your domain authority takes more than receiving links from other sites. The links need to be from powerful sites in your niche. Publishing high-quality content is the best approach to getting quality backlinks.
3. Mobile Optimization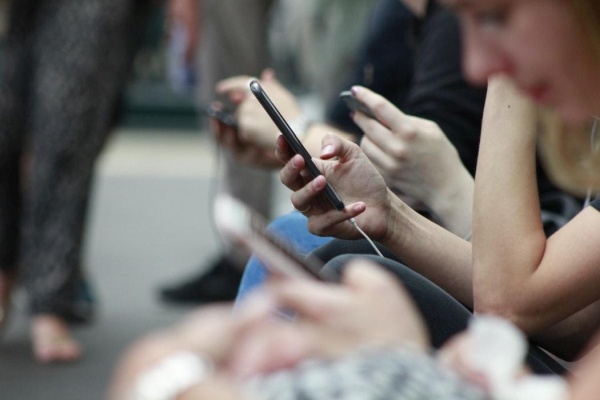 Mobile optimization entails SEO practices that make your site mobile friendly. The goal of mobile SEO is to improve the user experience for your site's visitors regardless of the device they're using to browse.
Today, an incredible 76% of online shoppers use mobile devices. Optimizing your cannabis store will allow you to tap into the numbers which are expected to grow as smartphones and tablets become more accessible.
If your cannabis site is not mobile-friendly, you're hurting your ranking on the search engines and it tarnishes your audience's perception of your company. A bad mobile experience drives away most visitors.
Here are some of the SEO strategies that will make your site more mobile-friendly:
Improve sites' loading speed: Users need quick access to information. Slow performance means a high bounce rate.
Enhance user experience: Use a responsive design that allows your site to adapt to any screen size. Developing a navigable site is also important for better user experience.
Use strategically placed and easy to exit pop-ups
Optimize local SEO
Use unique mobile URL: Mobile URLs allow you to offer a custom experience to your mobile customers. They can be "website.com/mobile" or "m.website.com."
Develop mobile content: This entails creating easy to read short sentences with subheadings, clickable buttons, photos, and videos to make them interesting.
4. Provide Optimized, Useful, and Fresh Content
Regularly providing useful content is perhaps the best way to keep your readers and increase conversions. However, the content also needs to be optimized for better performance on the search engines.
Since the meta descriptions appear on the search engines, optimizing them helps to market your content. You basically need to ensure the title is catchy, and the headings are more descriptive.
Providing content through your cannabis blog helps to attract, keep, and convert your visitors. Cannabis content is not limited to articles; it includes infographics, photos, videos, comments, slideshows, reviews, and more.
Additionally, the content needs to be fresh or latest. If your content is outdated, there's a chance you'll scare away potential customers. Also, make sure all the contents are keyword-optimized for better ranking.
5. Social Media SEO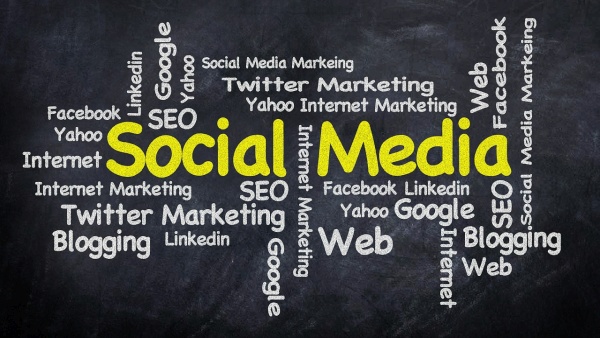 Social media SEO involves social media practices that improve your cannabis site ranking. While social media may not impact your ranking directly, it influences it in many ways. An integral part of improving your SEO ranking is getting more people to read your content, and social media is one of the best tools for accessing a wider audience.
High social media shares of your content create new leads and capture the search engines' attention. Google favors sites with high social media engagement. So, if you have popular cannabis content on leading platforms like Instagram, Facebook, Youtube, or Twitter, there's a high chance that Google will index the content.
When your content is shared widely on social media, they produce social signals. These signals show that your cannabis brand is popular among consumers. Since it uses the social signals to establish trusted brands, your sites' ranking will improve.
Here are some of the best practices to improve your social media SEO:
Make content easily shareable
Regularly produce quality content
Optimize your images shared on social media
Optimize your social profiles
Be active on social media platforms.
Conclusion
Due to convenience, cannabis users are shifting online. There's no doubt that your potential customers are looking for cannabis content or products online right now. If you want them to end up on your site, you need to make it more visible through SEO
Fortunately, optimizing your site doesn't need to be hard. In fact, you don't need any special skills. Just make sure to use these SEO tips and develop effective strategies that will drive traffic to your site.
Header Image Source
© 2020 crystalwind.ca. All rights reserved. Do Not Copy.
CrystalWind.ca is free to use because of donations from people like you. Please help support us!
Blessings!
Disclaimer Health
All post and information provided within this blog is for educational and informational purposes only, and is not to be construed as medical advice or instruction. No action should be taken solely on the contents of this website. Please consult with your healthcare professional before making any dietary or lifestyle changes or taking supplements that may interfere with medications. Any products or information discussed are not intended to diagnose, prevent, treat or cure any illness, disease or lifestyle. Please consult your physician or a qualified health professional on any matters regarding your health and wellbeing or on any opinions expressed within this website.
CrystalWind.ca does not promote, condone or advocate licit or illicit drug use. CrystalWind.ca cannot be held responsible for material on its website pages, or pages to which we provide links, which promote, condone or advocate licit or illicit drug use or illegal activities. CrystalWind.ca disclaims all warranties with regard to the information included in its pages. In no event shall CrystalWind.ca be liable for any special, indirect or consequential damages in connection with the information contained within these pages or pages to which we provide links.
CrystalWind.ca reserves the right to make changes and improvements to any information contained within these website pages, at any time and without notice and cannot be held responsible for any inconveniences caused by subsequent changes.
CrystalWind.ca makes no warranty, express or implied, including the warranties of merchantability and fitness for a particular purpose, or assumes any legal liability or responsibility for the accuracy, completeness, or usefulness of any information, apparatus, product, or process disclosed, or represents that its use would not infringe privately owned rights.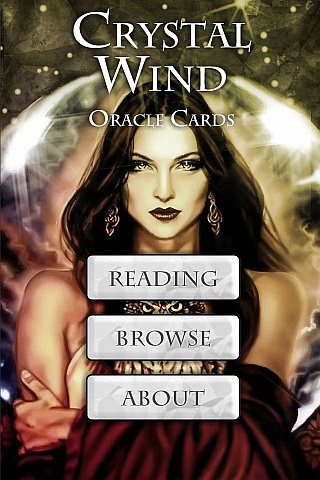 Cut Through The Illusions!
Available On

Spirit Animal Totem Of The Day!
Who is Online Now
We have 1066 guests and no members online
The Rick Simpson Story - Cannabis