Support crystalwind.ca with your donation and help spread spirituality and positivity.
Blessings!
Category: Cannabis: Renegade Healer Written by Grace Hawkins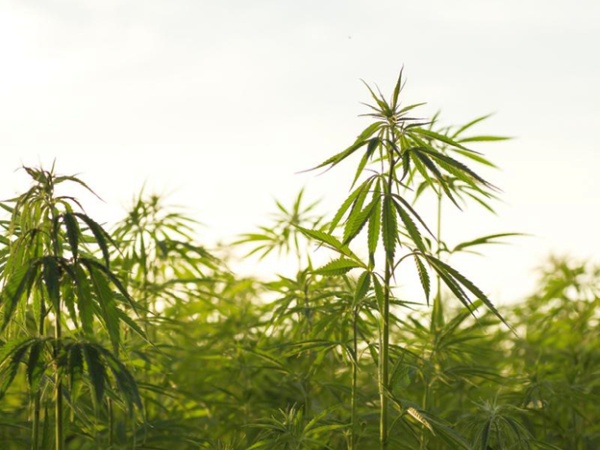 Before getting into the CBD hype, you have to do your homework first. Though it is a wonderful and powerful organic compound, it is not perfect. In fact, it is good to know the possible negative side effects of CBD oil.
This way, you will be well-prepared when you finally start your hemp oil journey.
Hemp products have risen in popularity after the raw plant material was legalized in the country in 2018. The skepticism surrounding its most active cannabinoid, CBD, is justified.
Learning more about it, including its side effects, will help you utilize its many health benefits and usage.
What is CBD Oil
Cannabidiol, more commonly known as CBD is an active compound mostly found in hemp plants. Contrary to popular belief, not all cannabis compounds produce psychoactive effects. Take CBD, for example, it is completely non-intoxicating.
Its sister compound, tetrahydrocannabinol (THC), is the one that induces mind-altering effects. This cannabinoid is found in other cannabis plants like marijuana. Typically used for recreational purposes, high doses of it remains illegal in the country.
By nature, hemp plants are low in THC. As mandated by the United States government, only 0.3% by dry weight is legally allowed for production and consumption.
In this small amount, it cannot produce intoxicating side effects. CBD products that contain THC are generally safe for use.
CBD for pain comes in many forms including, oil, gummies, pills, freeze gels, topicals, and even pet treats. Many people have turned to hemp oil extract as a possible alternative for over-the-counter medicines.
It is used to treat chronic pain, reduce anxiety, and sleeping problems.
In more serious cases, it is also used with the advice of medical professionals. These include medical conditions like Dravet syndrome, Lennox Gastaut syndrome, multiple sclerosis, and several types of cancer.
What Are the Side Effects of CBD?
There have been many human studies and clinical trials that suggested CBD's many potential health benefits. While the WHO has released a memo that it is a generally safe substance, experts are still finding out a lot about this compound.
When taking CBD 101, side effects may still occur. In large doses and frequent usage, the side effects may vary according to several factors. These include your own body mass which will also affect how fast the cannabinoid will be absorbed into your bloodstream.
Other factors are the hemp product used, its bioavailability, and the frequency of dosage.
It is important to note that the Food and Drug Administration (FDA) has not approved any cannabis or CBD product.
While the health benefits long-time fans have claimed cannot be easily refuted or ignored, they have not been evaluated to be scientifically true or accurate. CBD's long-term usage could still produce some side effects.
Negative Side Effects of CBD Oil
Though it is very rare and only typically lasts a day or two, the negative side effects of CBD oil could still happen. This could mostly be due to the body adjusting to the cannabinoid, especially for first-time users. They are mundane side effects but they could still be uncomfortable.
These negative side effects could range from an upset stomach to IBS, appetite change, lightheadedness, lower blood pressure, and prescription counter-reaction.
The first four could just be a sign of the body adjusting. The prescription reaction is the one you should be careful about.
Your daily medication could have a reaction to CBD. There aren't enough clinical trials to prove otherwise so it is best to be careful. Antibiotics, antidepressants, steroids, and other forms of medicine and treatment.
The best way to avoid or at least lessen the possibility of these negative side effects is to start slow and go steady. This means starting off on low doses of CBD and gradually increasing as the body adapts.
Take note of how you react each day as you increase or decrease the dosage. Also, try switching up products to see which ones work best.
Consequently, consult with a doctor first before taking CBD products. This will ensure that you are being safe and the dosage is just right for you. Pregnant women and those with delicate medical conditions should take extra precautions.
Where to Buy CBD
When buying hemp products, reputable brands should be your only go-to. This will ensure that you get the best and safest goodies in the market. It could also help lessen the possibility of negative side effects of CBD oil. Products that are 100% lab-tested and locally-grown are much safer to use.
You can buy CBD in physical stores like groceries, wellness spas, and hemp dispensaries. But wait, the best part is you don't even need to step out of your house to get some.
Now, online brands do deliveries straight to your doorstep, such as best CBD products. They also come with a 30-day guarantee that protects both sellers and consumers.
This article was submitted exclusively to CrystalWind.ca by Grace Hawkins

© 2020 crystalwind.ca. All rights reserved. Do Not Copy.
CrystalWind.ca is free to use because of donations from people like you. Please help support us!
Blessings!
Disclaimer Health
All post and information provided within this blog is for educational and informational purposes only, and is not to be construed as medical advice or instruction. No action should be taken solely on the contents of this website. Please consult with your healthcare professional before making any dietary or lifestyle changes or taking supplements that may interfere with medications. Any products or information discussed are not intended to diagnose, prevent, treat or cure any illness, disease or lifestyle. Please consult your physician or a qualified health professional on any matters regarding your health and wellbeing or on any opinions expressed within this website.
CrystalWind.ca does not promote, condone or advocate licit or illicit drug use. CrystalWind.ca cannot be held responsible for material on its website pages, or pages to which we provide links, which promote, condone or advocate licit or illicit drug use or illegal activities. CrystalWind.ca disclaims all warranties with regard to the information included in its pages. In no event shall CrystalWind.ca be liable for any special, indirect or consequential damages in connection with the information contained within these pages or pages to which we provide links.
CrystalWind.ca reserves the right to make changes and improvements to any information contained within these website pages, at any time and without notice and cannot be held responsible for any inconveniences caused by subsequent changes.
CrystalWind.ca makes no warranty, express or implied, including the warranties of merchantability and fitness for a particular purpose, or assumes any legal liability or responsibility for the accuracy, completeness, or usefulness of any information, apparatus, product, or process disclosed, or represents that its use would not infringe privately owned rights.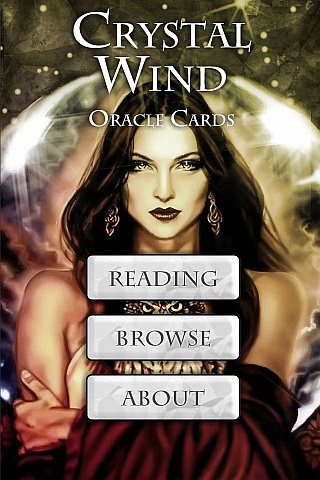 Cut Through The Illusions!
Available On

Spirit Animal Totem Of The Day!
Who is Online Now
We have 920 guests and no members online
The Rick Simpson Story - Cannabis