Support crystalwind.ca with your donation and help spread spirituality and positivity.
Blessings!
Category: Cannabis: Renegade Healer Written by Justine Jones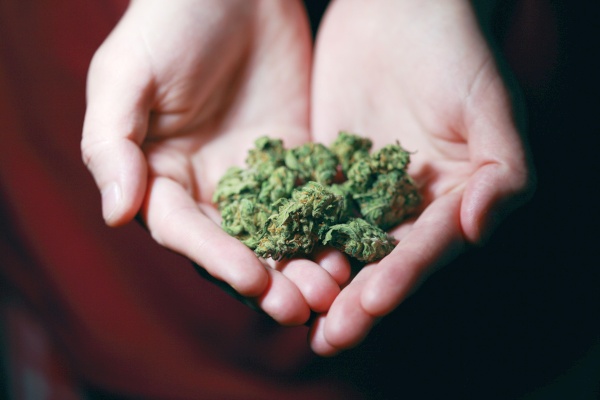 With recreational and medical cannabis becoming more popular in Ontario and other provinces, more and more brick-and-mortar and online dispensaries keep popping up.
One of the best that offers high-quality products and fast delivery is Black Rabbit. With Black Rabbit Weed Delivery, you can get your order on the same day of purchase, as well as enjoy mail order marijuana (MOM).
Here's everything you need to know about MOM and why it's the most popular method of buying weed in Ontario.
What Is Mail Order Marijuana?
Mail order marijuana is weed that you purchase online and have delivered straight to your door. To understand it better, let's take a short trip down memory lane.
About two decades ago, doctors prescribed medical marijuana to patients who could potentially benefit from it, such as those fighting cancer. They had to provide their prescriptions in brick-and-mortar dispensaries that offered medical marijuana to get the weed they needed.
When purchasing from remote dispensaries, they had to send money first to receive their orders. Needless to say, that wasn't very time-efficient.
Soon after, more online dispensaries kept popping up, creating the need for faster money transfers and delivery.
And then came the legalization of both recreational and medical marijuana in Canada, making way for mail-order marijuana. People no longer needed to ship money first and then wait for their orders to arrive. As you could order online, the process became seamless, pay instantly, and receive the order in a few days.
Isn't That the Same as Any Online Order?
Not exactly. If you've ever tried purchasing weed online, you probably couldn't pay with your debit or credit card. The same goes for PayPal or any other online payment system.
That's because banks, credit card networks, and other financial institutions usually don't allow merchants to process cannabis-related transactions.
However, Canada had issued credit card guidelines for online cannabis sales when cannabis became legal in 2018.
So, there are some dispensaries in Ontario and other Canadian provinces where you can buy cannabis with a credit card. The bad news is that cannabis purchases would show up on your bank statements. That could even cause legal trouble in jurisdictions outside of Canada where cannabis is still illegal.
With mail-order marijuana, you don't have to worry about these things. MOM is all about e-transfers, which offer a safe and fast way to send money to anyone using online banking without ever providing your credit card information.
With an e-transfer, you can place your order at any dispensary, send the money in seconds, and enjoy fast delivery.
How to Buy Mail Order Marijuana?
Buying mail-order marijuana is pretty straightforward. The process may not be the same at every dispensary, but it comes down to these steps:
Visit an online dispensary, select your desired products, add them to the cart, and proceed to checkout.
Create an account or log in to an existing one.
Pay for the products with an e-transfer (Interac e-Transfer is the most common in Canada).
Log into your mobile banking app.
Select your bank account.
Provide the dispensary's email address or phone number.
Specify the amount and hit "Send."
Choose a preferred shipping method if available.
All that remains is to wait for the order to arrive at your front door. Depending on the vendor, you may get same-day delivery or wait a couple of days.
The Pros and Cons of E-Transfers
Since e-transfers don't require credit card information, they are more secure and can't show up on your credit report. They also ensure faster and more convenient transactions, as well as lower transaction fees.
However, not all marijuana dispensaries are created equal. There are many shady websites looking to scam people. If you come across one that offers mail order marijuana, they could trick you into sending money for an order that you may never receive.
But that's the risk with any other online order. You have to be extra careful and conduct thorough research before purchasing weed or any other product online. Check customer reviews and online forums to pinpoint the most trustworthy MOM vendors in Ontario.
Mail Order Marijuana Comes in Discreet Packages
Most marijuana dispensaries in Ontario are known for their discreet packaging. They won't slap a big label that says "marijuana" on the parcel, but instead send you a plain, unlabelled package. That's great if you don't want anybody to know that you've bought weed.
Another great thing about MOM is that most vendors use vacuum sealing to secure the products, extend their shelf life, and, most importantly, hide marijuana's distinct odor. When your package arrives, it will seem as if it contains any other product, such as a hairdryer or jewelry.
Conclusion
Now that you know how mail order marijuana in Ontario is different from regular online orders, will you give it a try? It's safer, discreet, and more convenient, so you should at least consider it.
Just make sure you find a reliable vendor who won't scam you out of your hard-earned money.
Justine Jones:
Justine has devoted her entire professional career and much of her personal life to the study of cannabis and CBD products. She maintains a healthy working relationship with top Cannabis and CBD companies in the US and UK. She loves to write and contributed 200+ articles to many CBD/Cannabis websites.
Sponsored Post Submitted Exclusively to CrystalWind.ca by Justine Jones. © 2021 crystalwind.ca. All rights reserved.
CrystalWind.ca is free to use because of donations from people like you. Please help support us!
Blessings!
Disclaimer Health
All post and information provided within this blog is for educational and informational purposes only, and is not to be construed as medical advice or instruction. No action should be taken solely on the contents of this website. Please consult with your healthcare professional before making any dietary or lifestyle changes or taking supplements that may interfere with medications. Any products or information discussed are not intended to diagnose, prevent, treat or cure any illness, disease or lifestyle. Please consult your physician or a qualified health professional on any matters regarding your health and wellbeing or on any opinions expressed within this website.
CrystalWind.ca does not promote, condone or advocate licit or illicit drug use. CrystalWind.ca cannot be held responsible for material on its website pages, or pages to which we provide links, which promote, condone or advocate licit or illicit drug use or illegal activities. CrystalWind.ca disclaims all warranties with regard to the information included in its pages. In no event shall CrystalWind.ca be liable for any special, indirect or consequential damages in connection with the information contained within these pages or pages to which we provide links.
CrystalWind.ca reserves the right to make changes and improvements to any information contained within these website pages, at any time and without notice and cannot be held responsible for any inconveniences caused by subsequent changes.
CrystalWind.ca makes no warranty, express or implied, including the warranties of merchantability and fitness for a particular purpose, or assumes any legal liability or responsibility for the accuracy, completeness, or usefulness of any information, apparatus, product, or process disclosed, or represents that its use would not infringe privately owned rights.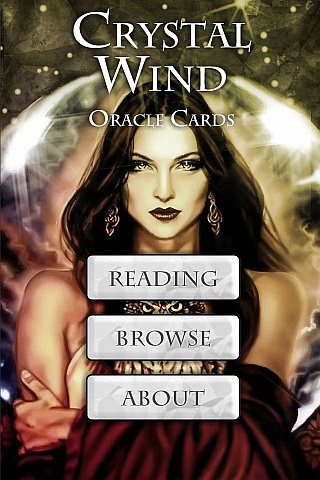 Cut Through The Illusions!
Available On

Spirit Animal Totem Of The Day!
Who is Online Now
We have 1467 guests and no members online
The Rick Simpson Story - Cannabis