Category: Ann & The Angels Written by Ann Albers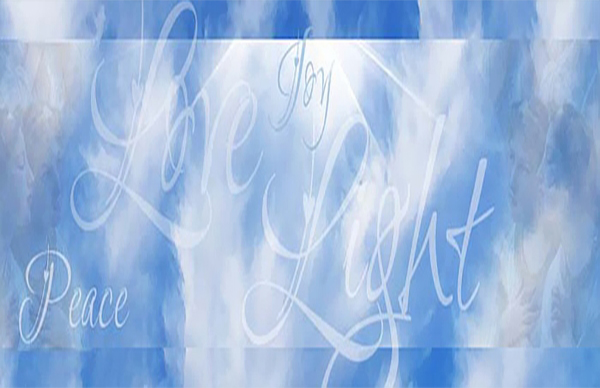 My dear friends, we love you so very much,
Are you enjoying your life now? If not, what could you do today, to enjoy your life more? Are you enjoying your thoughts? If not what could you think about instead? Are you enjoying the things you focus on in the world? If not, what else might you focus upon?
Life is too short, dear ones not to enjoy it, and you have a choice. Life is a buffet of smells, sights, sounds, textures, tastes, people, beliefs, ideologies, experiences, and possibilities! Life is a veritable smorgasbord of energies in so many different forms and combinations! There literally is "something for everyone" and "someone for everyone." There are things that you might love that others can't stand, and vice versa. There are people who bother you to your core, who seem like absolute angels to others. There is not one person or one thing on this earth that is anything other than a veritable soup of various frequencies.
Would you stand at a buffet and eat what you do not like? Would you waste your time criticizing the food you don't enjoy? Would you look at all the older offerings and half-empty trays say, "What is this buffet coming to?" Wouldn't you rather select the foods you do enjoy? Wouldn't you rather appreciate the beauty in the diversity? Wouldnt you rather focus on the abundance? It is the same buffet, dear friends.
Likewise, it is your focus that makes life satisfying or not. It is your focus in life that dictates whether you will enjoy it or not because there are always things to enjoy, people to enjoy, and always better thoughts to enjoy. Life is a buffet.
So many of you were taught, without anyone trying to teach you, that you cannot be happy if there are problems or undesirable situations in life. You can't be happy until you have perfect health, until the bills are paid, until everyone around you acts the way you believe they should act, until, until, until... It is not likely anyone said this to you but chances are you watched plenty of people during your young life, teach by example, that happiness was only possible when things looked the way they wanted them to look. Perhaps you had people in your life who taught you to look at "the glass half full" or to look for the good. What a blessing these individuals were and are! They remind you that joy is here for the taking, and that it is simply a matter of focus.
So ask yourself again, "Am I enjoying life today? If not, what could I do to enjoy it more? Where could I be more true to my desires? What could I reschedule? What can I control and what can I not? How might I treat myself more kindly?" Dig a little deeper and see if you can't come up with ways to enjoy your day today. Does the world bother you? What do you love about the world? Search if you don't know the answer to that. "Seek and ye shall find" is true, always dear ones. You will find what you look for and what you focus upon.
You have permission, encouragement, and a recommendation from those of us in the heavens, to enjoy your lives. If your foot doesn't feel good, take care of it and enjoy your eyes and arms. If your bank account doesn't feel good, enjoy the fact that at the moment you have a computer or phone, good clothing, a roof over your head, food, and a variety of wonderful things on your internet. You have Mother nature's embrace. You have movies. You can shut your eyes and dream yourself into any beautiful place you wish... So many possibilities exist. If you don't enjoy the people you're living with, then go to your room, shut the door, and enjoy some peace. Take a drive, go outside, or visit with people you enjoy more. Look at the people that irritate you and play the game of "try to see if I can find something good about them." There are so many possibilities dear friends!
We know you'd all rather have happiness handed to you on the proverbial "silver platter" and it can be so, if you're willing to focus upon and find things to enjoy in the here and now. More and more, as you raise your vibration by finding things to enjoy here and now, you will easily attract enjoyable things, people, and situations that come to you with very little effort.
Don't put off your happiness till tomorrow. It belongs to you here, now, in this moment, and every moment. Problems will come and go. Challenges will come and go, but happiness can be a constant companion if you just ask yourself a few questions here and there... "Am I enjoying my day? If not what might I do to enjoy it more? Am I enjoying my thoughts? If not what thoughts might be more enjoyable." Go ahead, dear ones. Give yourselves permission to be happy now and you will become the lights of the world.
God Bless You! We love you so very much.
-- The Angels
Message from Ann...
Hi Everyone,
Many of you who have worked hard to master your own vibration confessed to me that It almost felt sacrilegious to say you had a great year in 2020. I know the feeling. I had a great year too, in spite of all its challenges. Of course, none of us were happy about all the suffering. We weren't happy about the illness, job loss, fear, arguing, racial injustices, political bickering, or any of that. We were happy because we chose to make the best of the moments we were handed, rather than fighting life or focusing on the problems we couldn't change. We gave ourselves permission to enjoy our days, even in spite of the external world's challenges. In doing so, we were better able to assist others.
I don't think I have ever worked harder than I did last year. I answered thousands of emails a week, helped, healed, soothed, and did what I could for people in need. I talked to my family several times a week because it became increasingly apparent to all of us that our close relationships mattered here and now. With death in our face on a daily basis, it highlighted the importance of living fully.
I didn't sleep much. But I did make it a priority to take care of myself in many other ways, so I could be in a high vibe for those I serve. I made it a priority to gaze with Braco online every chance I could because the more of us who stand in the light, each in our own way, the lighter the world will be. I felt love flowing strongly last year, and even more so this year – not because the world handed it to me, but because I chose to make the most of the situations given.
I'm enjoying this year even more, even in spite of the emotional intensity, the bickering, virus variants, mounting tensions, volcanoes (and people!) blowing, etc. I decided in January that I was going to work on mastering my ability to focus. The moment I feel off, I stop in my tracks and shift my mind towards something that feels better. I pick a random object and "flow love" as I've described. I'm taking care of myself, doing work remotely, organizing my house, gardening, and looking forward to getting back to crafts which I once really enjoyed. I've been choosing to focus on what gives me joy, rather than what would easily pain me, and God knows there's quite a lot going on in the world that would pain me if I chose to give it primary attention.
Not too many of us learned that we can give ourselves permission to be happy even when things appear to be going "wrong." I was happy despite banging up my knee earlier in the year and now it's healed. I've been happy inside myself in spite of people being unkind. I've been happy in spite of those I care about having physical problems. I am not happy because of anyone's pain. I'm happy because I know that if I choose to focus on things that give me joy, and think thoughts that give me joy, and do things that give me joy then I can be a greater influence for good in all areas.
So if you ever feel guilty about feeling good, now is the time to rethink that. In the words of Marianne Williamson, from her wonderful book, A Return to Love:
Our deepest fear is not that we are inadequate. Our deepest fear is that we are powerful beyond measure. It is our light, not our darkness that most frightens us.
We ask ourselves, Who am I to be brilliant, gorgeous, talented, fabulous? Actually, who are you not to be? You are a child of God. Your playing small does not serve the world. There is nothing enlightened about shrinking so that other people won't feel insecure around you.
We are all meant to shine, as children do. We were born to make manifest the glory of God that is within us. It's not just in some of us; it's in everyone. And as we let our own light shine, we unconsciously give other people permission to do the same. As we are liberated from our own fear, our presence automatically liberates others.
Give yourself permission to be happy.
---
Here are a few pointers to help you enjoy your life no matter what:
1. Challenge your assumptions about happiness
On a piece of paper write down, "I can be happy when" and then, in a stream of consciousness fashion, write down what comes to mind. It may be a mix of deeper truth and old assumptions. It can be very revealing to do this exercise.
Question your assumptions. If you don't think you can be happy until the world looks better, until covid is gone, until someone is nice to you, until you get the new job, new guy, new girl, new house, new ... as yourself, "Why not?"
Why not enjoy today?
2. Keep a running list of things, thoughts, etc., that you enjoy
Keep a list or better yet keep a journal of things you love and thoughts that delight you and quotes that inspire you. I once made "The Book of Happy Thoughts" with random thoughts and quotes that made me smile. I found it the other day and smiled again!
It is good to have a tangible reminder of things, thoughts, people, qualities, and situations that you enjoy so when you get in a lower vibe, it serves as a great reminder that joy can be found here and now.
3. Stop looking at "Can't" and start looking at "Can"
There are a lot of things we want to experience or do or have that we can't experience, do, or have right now in this given moment. Maybe you don't have the time, the money, the desire, the security, or whatever it is you need to do something or experience something you want. Maybe someone isn't cooperating with your vision of who they should be. It is unhappy to focus on all the "can't-do" and "can't have" things in life. Not only are these thoughts unpleasant, if give the chance to spin around in your mind for awhile, they easily lead to tantrums which feel even worse!
Instead, focus on what you can do and what you can enjoy. More than any era on earth, ever, there are thousands of things we can enjoy. We have the whole world and anything we want to learn at our fingertips. We can "travel" anywhere we want just by going on youtube. We have the spiritual skills to dive inwards and bliss out. We can take a walk, make a nice meal, chat with a friend, read a good book, etc. Some days it might even be enjoyable to wallow in comfortable self-pity – if that's a vibrational step up from where you're at! The bottom line is that focusing on what we "can't" do, have, or experience makes us miserable, while focusing on what we "can" makes us happy.
Care about how you feel. Give yourself permission to feel good and interestingly enough, you'll have more and more things, people, and experiences that you can enjoy easily showing up in your life.
---
While the angels never want us to fake how we feel, they do want to give us the tools to feel better. We all have that choice. It makes sense to exercise it, best we can, and to practice shifting old habits that say. "we can't enjoy life until..." to new ones that say, "Give yourself permission to enjoy life here and now to the best of your ability."
There is no selfishness in this whatsoever, only a desire to live in love with your own life and therefore to be a bright shining light in a world that needs its lighthouses!
Have a blessed & beautiful week!
Ann
Ann Albers and The Angels
Please feel free to share any of my messages or posts. The only thing I ask is a small note: ©Ann Albers, www.VisionsofHeaven.com
Reprinted with permission from Ann Albers on crystalwind.ca. All rights reserved.
Source Here
---
CrystalWind.ca is free to access and use.
Please support us with a small gift of $11.11 or $22.22 or $33.33.
Spirit Animal Totem Of The Day!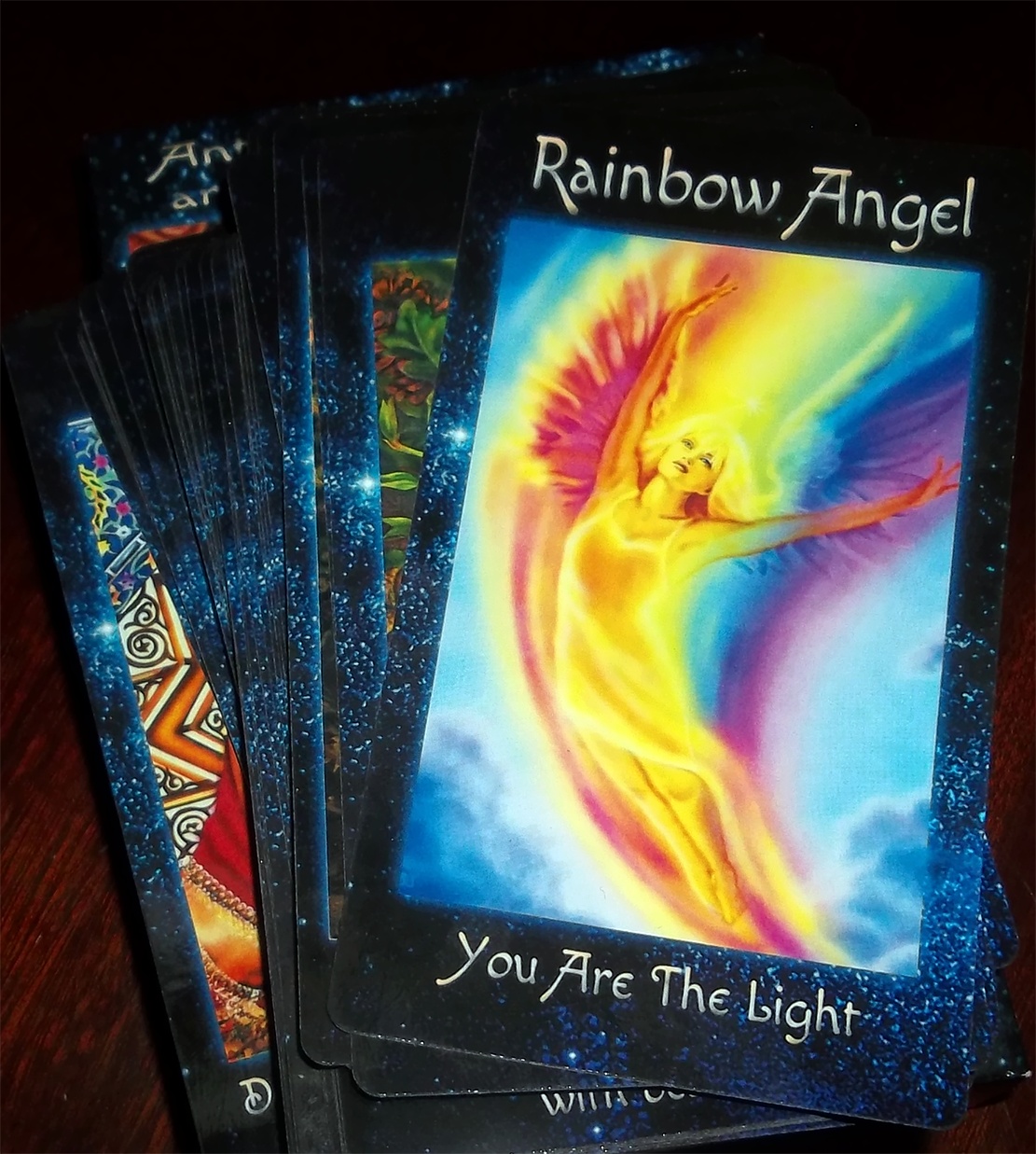 The Crystal Wind Oracle
Myth & Magic Card Deck!
Details Here!
NEW Expanded
Printed & Boxed!
Now with 58 cards!
Who is Online Now
We have 970 guests and no members online