Category: Ann & The Angels Written by Ann Albers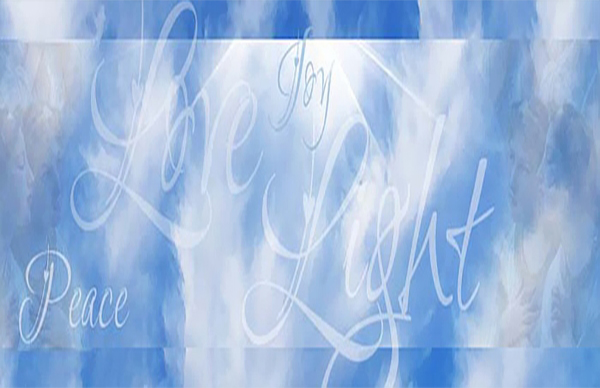 My dear friends, we love you so very much,
Happy Thanksgiving to those of you who celebrate! You can all count on the fact that we are giving thanks for you every day, and indeed in every moment of your lives. We are giving thanks for your courage, your light, your hearts, your tenacity, your willingness to be here upon the earth at this time of great and yet turbulent awakening. We are giving thanks for your desire to live and let live. We are giving thanks for your authenticity, for your willingness to be the you that you really are, rather than the "you" others say you should be. We are giving thanks for your gatherings, your feasts, your kindness, your care, your compassion, and your grace.
Dear ones, you are expanding the light of the Divine upon your earth with every single kind, comforting, or loving thought. You are expanding the light of the Divine with every simple act of kindness, every simple moment of appreciation, and every simple desire for expansion. You are the hands, the eyes, the mouth, the heart of God living in a human body, in a myriad of beautiful forms. If you could see yourselves the way we see you, the way the Divine sees you, you would get up every morning and give thanks for your presence upon this earth.
Imagine this now. Imagine getting up in the morning and taking a deep, voluntary, conscious breath, breathing in the day and all the love you intend to experience within it. Breathe in deeply and imagine that you are drawing the force of life into your entire being. Imagine the energy you are breathing in enlivening your cells and energizing your body. Imagine the energy you are breathing is soothing your thoughts, calming your emotions, and fuelling you with a passion for what you are going to do this day. Imagine appreciating all you have, and all you will accomplish.
Say to yourself before you move from the bed, "I am a gift and a blessing to this earth. On this day, I will shine my light, share my love, and live according to my heart. If I bump into something I don't care for, be it a situation, a person, a behavior, I'll bless it and release it and focus myself back on all there is to be grateful for. Thank you, God for this day. Thank you God, for dreaming me into being. Thank you God, for lighting my path, and living and loving within me."
Dear ones, give thanks every day – for the breath you breathe, for your beating heart, for the sensitivity that allows you to feel the cozy blankets on your bed, and smell your morning beverage. Give thanks for the people in your life who love you and the ones who trigger you to learn to love yourself more. Give thanks for the actions you will perform and perform them with love. Give thanks most of all for your loving and beautiful heart because you, dear ones, are the greatest gift of all. It is through your willingness to incarnate into your planet earth that you learn to amplify and expand love beyond what it has been before.
Every time you give thanks, you elevate your vibration instantly. Every time you appreciate the simplest moment you raise yourself into a higher vibration of love. The more often you count your blessings and give thanks for them, the more you move in the direction of your dreams, for in these lovely and lovely vibrations of appreciation you are an open channel for the light to love you, lead you, uplift you, and guide you.
Happy Thanksgiving to all of you who celebrate the holiday, and Happy Giving Thanks to all of you who appreciate anything any day of your lives.
God Bless You! We love you so very much.
-- The Angels
---
Message from Ann...
Hi Everyone,
Happy Thanksgiving to all in the US and Happy Holiday season to all. What a glorious time of year! I love the autumn leaves up north, the smell of pumpkins baking in the oven, cranberry sauce with a hint of cinnamon and orange, and so much more. I love the festive feel in the air, the paint and glitter all over the house, and an excuse to drink hot cocoa or hot cider heaped with fresh whipping cream. It is a season of feeling grateful for all things great and small and I couldn't appreciate it more.
Whether it is the holidays or not, I am a grateful person by nature. I give thanks every day of my life. I can't help it. I truly appreciate the soft pillowcases that I got for a steal on amazon. I appreciate my bed. I appreciate having a cozy home. I appreciate my morning coffee and huge "farm" breakfast. I appreciate watching my clients labor in love and learn to open to the heavens. I appreciate all of you. I appreciate the feel of my bare feet on the cold dewy grass the and crunch of fallen leaves, the autumn roses, the ripening lemons, the November garden, and the fact that despite this being a wild, crazy, world that we all interact with, I'm living in my own reality, spreading peace, love, and joy wherever I can.
It is SO easy to get sucked into the world's dramas. They seem so huge if you listen to what the "powers that be" say. Nonetheless, there are a million things to love and appreciate every day, right there in your own home, in your own family, and in your own workplace. There are countless beautiful aspects of nature – miracles in every leaf and flower. There are people willing to smile back if you have a genuinely loving vibe. The sky is crisp. There are apples that are even crisper.
If you really make an effort you'll see countless blessings all around you. Right here I am grateful for my computer, my desk lamp, the internet, and all who make it work. I'm grateful for the crystals on my desk that bring back happy memories of times finding them with friends. I am grateful for my chapstick, my tea, my little "blinged out" mug that holds my pens, and the quote by Marcus Aurelius that hangs to my left - "When you arise in the morning think of what a privilege it is to be alive – to breathe, to think, to enjoy, to love."
We don't need to wait for the "big" things to be "right" before we can live our lives basking in an aura of appreciation. The world will do its thing. But right here, right now in this moment, there are thousands of reasons to give thanks. You are one of them. I give thanks for all of you who have blessed my life with your hearts, your kindness, your growth, and your love. You have shared your talents, hopes, dreams, and aspirations with me. You are lights in my life and I may never meet each and every one of you but I treasure the fact that we are on this journey of never-ending expansion together. I think to myself often that we'll have to have one heck of an amazing party in the heavens someday to celebrate together, but for now, I wish you all a beautiul Thanksgiving or a beautiful week of Giving Thanks. I give thanks for you.
---
Here are a few pointers on how to playfully Count your Blessings
1. Set a Giving-Thanks-Goal or Create a Giving-Thanks-Game
Amp up the attitude of gratitude by setting a Giving Thanks Goal for yourself! Perhaps you can list five things you are grateful for in a journal at night.
If you drive a lot you can challenge yourself at every redlight to see how many blessings you can count that come to mind while waiting at the light.
Maybe you can appreciate one person each day – thank someone for holding a door, compliment someone on their smile, thank your child for picking up after themselves of using patience... these small expressions are large love!
Set a reminder on your phone if you like and when it rings, quickly think of three things you're grateful for right here and now.
Teach your kids to give thanks by setting a timer and asking them to list as many things as they can that they're grateful for. Reward them with something they appreciated.
Play a family game during the holidays. Go around the table and tell everyone, "I appreciate you for..." and say something you love about them. Let everyone do this. You'll all feel very loved!
You get the idea :) Set a little Giving-Thanks-Goal or create a little Giving-Thanks-Game that is totally do-able and do it :)
2. Counteract the vibe of a Complaint with Gratitude
Every time you catch yourself complaining count at least five blessings in your life or world. Or if you're complaining about another person, see if you can count at least three wonderful things about them. The idea is to use gratitude and appreciation to flip your vibe into a higher space.
3. Appreciate yourself!
Make it a point to congratulate yourself for every little thing you catch yourself doing that feels loving. Say to yourself, "Great job! That was so kind! You did a great job! You look marvelous! You didn't react! Good choice!" If you catch yourself in self-criticism or self-deprecation flip the vibe by listing off 3-5 things you like about yourself. Make a conscious effort throughout the day to appreciate YOU! This is not arrogant. You are not saying you're better than anyone else. You're simply appreciating who you are.
---
Happy Loving Thanksgiving or Happy Loving Giving thanks to you! May your week be filled with love :)
Blessings & Joy!
Ann
Ann Albers and The Angels
Please feel free to share any of my messages or posts. The only thing I ask is a small note: ©Ann Albers, www.VisionsofHeaven.com
Reprinted with permission from Ann Albers on crystalwind.ca. All rights reserved.
Source Here
---
CrystalWind.ca is free to access and use.
Please support us with a small gift of $11.11 or $22.22 or $33.33.
Spirit Animal Totem Of The Day!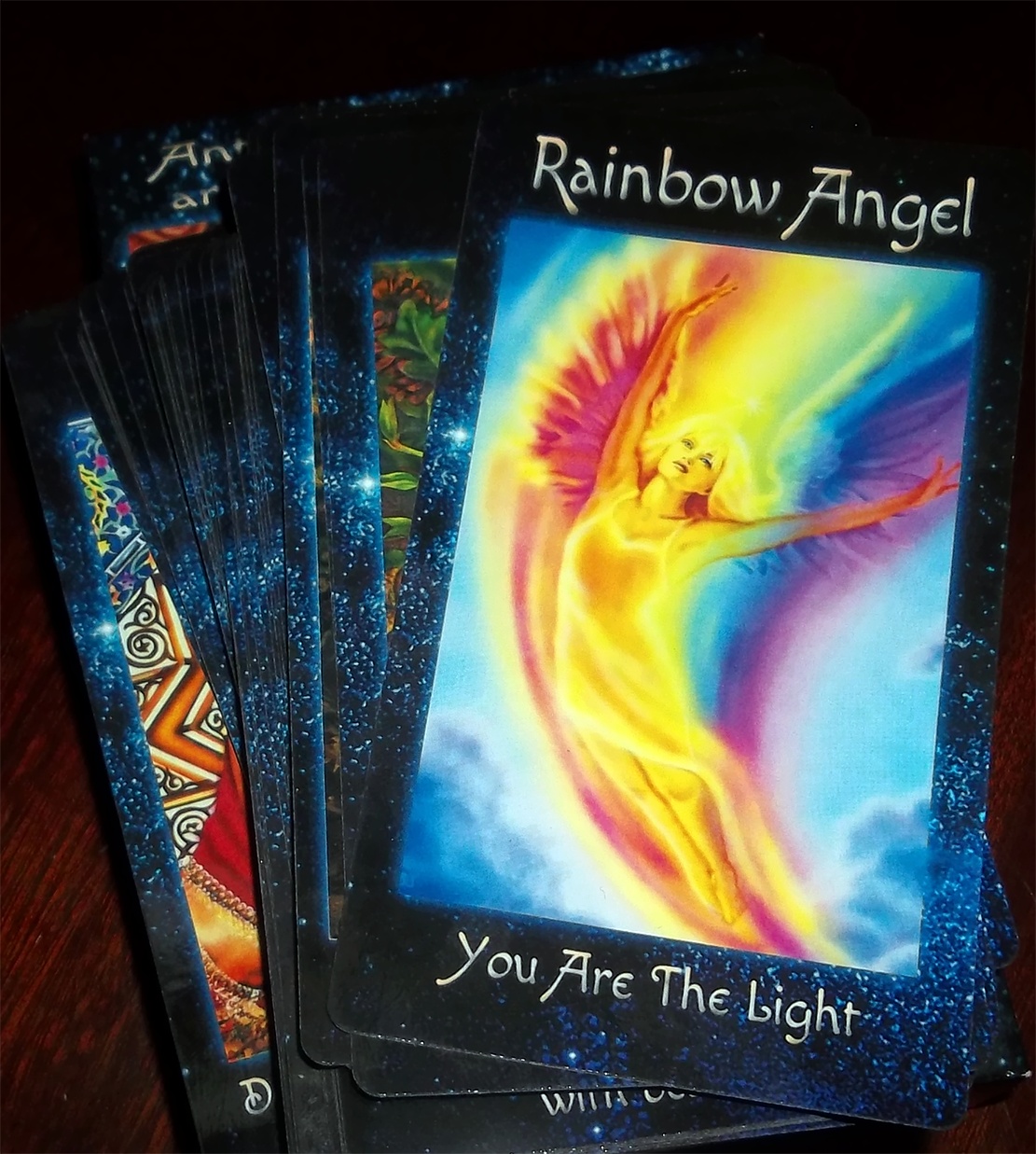 The Crystal Wind Oracle
Myth & Magic Card Deck!
Details Here!
NEW Expanded
Printed & Boxed!
Now with 58 cards!
Who is Online Now
We have 872 guests and no members online