Category: Angel Whisperings Views: 1699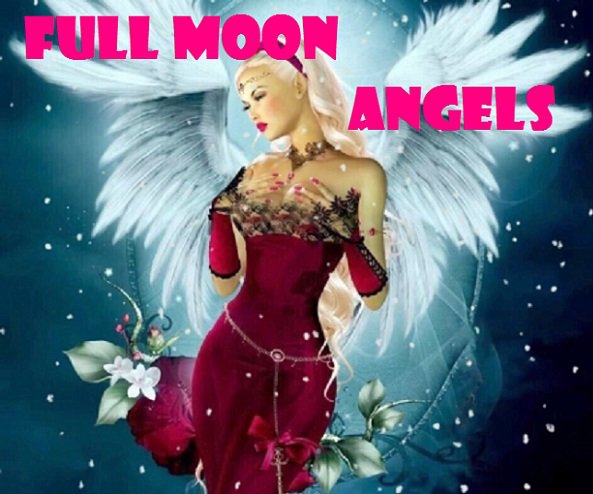 Dear Friends,
welcome to an amazing new beginning in this powerful year 2018. It will be a year of intense divine manifestations, guided by the higher realms and those who are in harmony with their inner master. Today we are under the influence of the first Full Moon of this January, a Moon that is in the watery star sign of Cancer. Take a chance these days and embrace the possibility to build a comfortable home in your own sacred heart dear ones, the stars are with us to do so.
We can be incredibly intuitive under this Full Moon influence, another chance to sense into details how we can manifest the Golden Age of Aquarius for the human collective and all other beings on planet earth. Three month ago, during the impact of the Aries Full Moon, we were invited to develop deeper and more meaningful relationships, now is another chance to reach even profounder levels. As always the angelic realms are with us on the journey and have send their support in angelic number sequences.
Here are the Angelic Numbers most vivid right now:
Angel Number 228:
This Angel Number is bringing gentle whispers to our ears, that we are ready to make another leap of faith into the unknown. We have gained the wisdom it takes to pass another gateway of initiation, into higher levels of awareness and frequency. Keep your eyes on the goal and trust the Angelic Realm to be at your side at any moment of challenge, leading us toward brand new opportunities. A new direction for our spiritual path and the fulfillment of our life purpose, is now on the way. Accept and enjoy all the blessings life is bringing now!! Do no longer prepare to receive the blessings of the divine, but BE READY to accept all the amazing gifts of success, abundance and prosperity. Know you are worthy to receive it all!!
There has already been the karmic work: that what life has transformed in me, this initiation brought on, of necessity, by trials.
Isabelle Adjani

Every initiation reaches a point of crisis, by design. If it was easy to let go of the old way, there would be no need for initiation. We'd seat easily into new wisdom.
S. Kelley Harrell

Remember, the storm is a good opportunity for the pine and the cypress to show their strength and their stability.
Ho Chi Minh
Angel Number 505:
in this wonderful number is the message of major life-changes, of increased personal freedom, wonderful new opportunities, the disclosure of personal truth, and spontaneous choices and decisions. As number five carries the vibration of multi-dimensional possibilities and brilliant new chances, this is a very blessed message! Not only is the five appearing double in this combination, but also are the forces multiplied in power if the number zero is in the game. The vibration of a brand new seed for life, ready to be planted into a fertile garden of multiple possibilities. Might just be we can create our personal Garden Eden right now!! In any way it is an encouragement to keep stepping up into bravely creating what we desire, and that the Higher Realms are fully supporting us!
The world is full of confusion and contradiction. We cannot expect to do anything that is absolutely right. We can only measure rightness by the truth within ourselves. And our own truth will never be quite the same as somebody else's.
Jay Woodman

Human beings possess the gift of personal freedom and liberty of the mind. We each possess the sovereignty over the body and mind to define ourselves and embrace the values that we wish to exemplify.
Kilroy J. Oldster

Don't judge each day by the harvest you reap but by the seeds that you plant.
Robert Louis Stevenson
Angel Number 1111:
This number is basically an alarm clock we have collectively set before we descended into the denser realms of matter. An alarm clock that is supposed to remind us of our role and responsibilities in the collective human awakening process. A collective "Wake-Up" call to put more attention into the moment and higher awareness into our life in general. For those of us, who are on a spiritual awakening path and actively involved in raising the collective human consciousness, it also is a moment of increased power for manifestation. A focus point to add conscious magic to the very moment. So when you see this number sequence coming up a lot for you, it is your chance to put your mind towards world peace, true love, authentic sharing, and all the other wonderful things you might desire for our Golden Age of Humanity.
A bone to the dog is not charity. Charity is the bone shared with the dog, when you are just as hungry as the dog.
Jack London

Love only grows by sharing. You can only have more for yourself by giving it away to others.
Brian Tracy

Your purpose in life is to find your purpose and give your whole heart and soul to it.
Gautama Buddha

This is the real secret of life — to be completely engaged with what you are doing in the here and now. And instead of calling it work, realize it is play.
Alan Watts
Dear Ones, I hope you can embrace this brand new year 2018 with all your heart! I hope you enjoy the lovely new chances this amazing manifestation year will bring. Do not fall into the negative trap of the Cancer Full Moon energy field, do not get sentimental over or yearning for the past, be grateful it happened and move on. Use the wonderful energies to be compassionate and empathetic with yourself and others, that is how we will build the Golden Age.
Love and Full Moon Blessings!
Edith
My education of mindfulness – of awareness and spiritual guidance includes:
Breathing Techniques and voice training, variations of Meditation, Mental training by K. Tepperwein, intense training in Hawaiian Huna shamanism, intense training in Native American shamanism, training in Tantric life approach including sensitivity training for rituals of the physical body, Family Constellation work by B. Hellinger, the Creation of Healing Space, Holding Space for Ceremonial work, the Ascended Masters Teachings and the Ayahuasca spirit.
I am a highly intuitive channel for divine guidance and path, with a trained healing voice.
Edith Boyer-Telmer
Source
CrystalWind.ca is free to access and use.
Please donate a small gift of $11.11 or $22.22 or $33.33.
Thank you!
ॐ Namasté - Blessings!

© 2008-2020 crystalwind.ca. All rights reserved.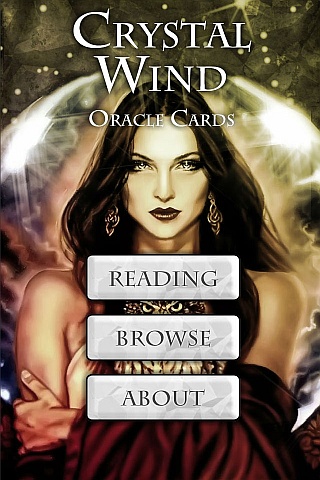 Cut Through The Illusions!
Who is Online Now
We have 1202 guests and no members online