Category: Angel Whisperings Views: 1784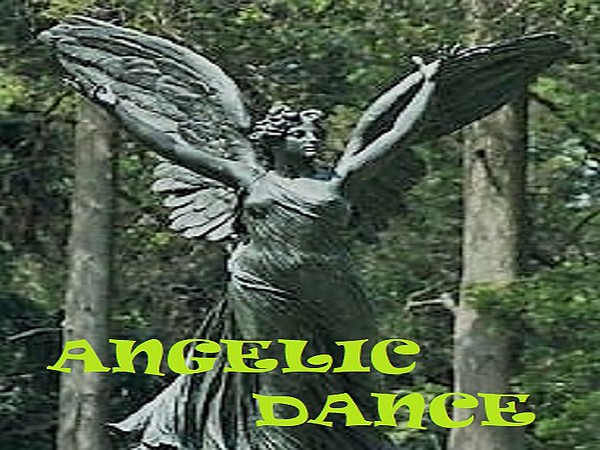 Dear Friends,
there is an extraordinary amount of traffic from the angelic realms in the air these days, and as it looks like, the higher levels are rather excited for the human development right now. There are a lot of uplifting and empowering messages coming through, blessing us with a boost of energy. If you are interested in guidance from the angelic realms…
here are the Angelic Numbers most vivid right now:
Angel Number 818:
Repeatedly seeing the Angel Number 818 is talking to us about the end of a significant and important phase in our life. Every part of our life that is not flowing as we need it to, does come into transformation now. 818 brings the message of abundance and prosperity, and invites us to clear all thoughts and pattern about our finances. Also our thoughts are manifesting quicker at the moment, so we have to make sure to concentrate on directing them to be positive rather than negative. With the influence of the powerful number 818, we have all support to find new and different ways to bring our desire and passion into realization. Trust that if you listen to your inner-wisdom and the guidance from the angelic realms you are bound to succeed on your way!
No one knows what you have been through or what your pretty little eyes have seen, but I can reassure you – whatever you have conquered, it shines through your mind.
Nikki Rowe

The world as we have created it is a process of our thinking. It cannot be changed without changing our thinking.
Albert Einstein

The mind is not a vessel to be filled, but a fire to be kindled.
Plutarch

"Poirot," I said. "I have been thinking."
"An admirable exercise my friend. Continue it."
Agatha Christie

Inner guidance is heard like soft music in the night by those who have learned to listen.
Vernon Howard
Angel Number 0707:
Congratulations!! You are on the right track. There is no reason for looking back anymore. The time has come to accept the fruits of all the mental, spiritual and physical work we have been doing during all our life. Now is the chance that our current life choices and actions are helping ourselves, and also many others. The angelic number sequences 0707 tells us that our spiritual awakening has developed to a point, that we are truly ready to shine our divine light brightly over all beings manifested.
One cannot proclaim words of love if the heart has yet to be awoken.
Raneem Kayyali

The awakening is finally realizing that you are a part of God, like a single cell that finally sees it is a part of you.
L.J. Vanier

The awakening process is not about 'finding who you are' but more about finding out about the ego, about who you are not.
Maria Erving

There is both inner and outer work to do. One cannot be neglected for the other. This is the great balance.
Marshall Vian Summers
Angel Number 1010:
The combination of the Angel Number 1010 is an invitation to pay even closer attention to the messages of our intuition; to the information of our sensory self and the vibrations we experience from others. The influence of the number zero in this mix is telling us about a new seed that is sprouting into manifestation now. The angels let us know that we are perfectly prepared to manifest new relationships based on the blossoming paradigms for the Golden Age of Aquarius. The number sequence 1010 resonates with the vibration of the number two, which is helping us to understand profounder and more balanced levels of co-creation with other human beings, the universal forces and between our higher heart and our mind. It's a message that we are supported to follow our personal soul path and divine mission with all the passion of our heart, while taking the needs of our beloved ones and the whole world into consideration in our decisions.
We all woke up this morning and we had with it the amazing return of our conscious mind. We recovered minds with a complete sense of self and a complete sense of our own existence — yet we hardly ever pause to consider this wonder.
António R. Damásio

Jesus Christ knew he was God. So wake up and find out eventually who you really are. In our culture, of course, they'll say you're crazy and you're blasphemous, and they'll either put you in jail or in a nut house (which is pretty much the same thing). However if you wake up in India and tell your friends and relations, 'My goodness, I've just discovered that I'm God,' they'll laugh and say, 'Oh, congratulations, at last you found out'.
Alan W. Watts

Our bodies have five senses: touch, smell, taste, sight, hearing. But not to be overlooked are the senses of our souls: intuition, peace, foresight, trust, empathy. The differences between people lie in their use of these senses; most people don't know anything about the inner senses while a few people rely on them just as they rely on their physical senses, and in fact probably even more.
C. JoyBell C.
Dear Ones, I hope you are feeling constantly inspired by life and profoundly well guided by the angelic realms these days. Celebrate the achievements you have made for yourself and this world, and allow divine blessings to naturally follow!
Love and Blessings!
Edith
My education of mindfulness – of awareness and spiritual guidance includes:
Breathing Techniques and voice training, variations of Meditation, Mental training by K. Tepperwein, intense training in Hawaiian Huna shamanism, intense training in Native American shamanism, training in Tantric life approach including sensitivity training for rituals of the physical body, Family Constellation work by B. Hellinger, the Creation of Healing Space, Holding Space for Ceremonial work, the Ascended Masters Teachings and the Ayahuasca spirit.
I am a highly intuitive channel for divine guidance and path, with a trained healing voice.
Edith Boyer-Telmer
Source
CrystalWind.ca is free to access and use.
"Please consider a small gift of $11.11 or $22.22 or $33.33
$44.44 or $55.55 or $77.77 or $88.88 or $111.11."
ॐ Namasté - Blessings!

© 2008-2020 crystalwind.ca. All rights reserved.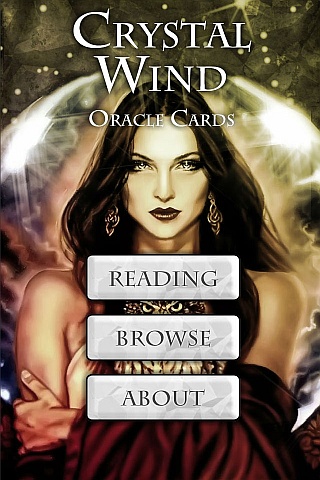 Cut Through The Illusions!
Who is Online Now
We have 1292 guests and no members online