Category: Eve Moore Written by Eve Moore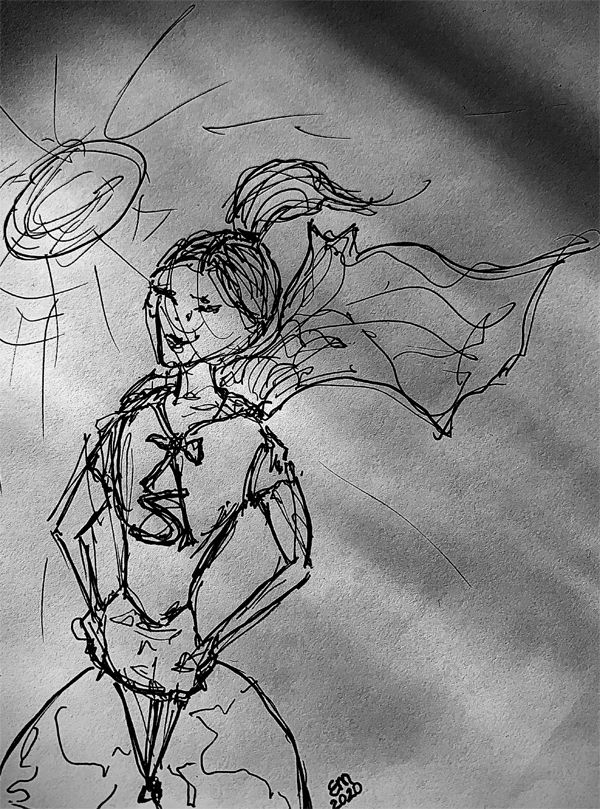 Supermankind to the Rescue!
of its radio-active frequency,
and much evidence, i grant, to the contrary,
this is not one of
those times.
Yes, there is real peril
[ Not so very surprising,
nor should it be unexpected,
a global sickness coming to
life on a living planet that
What is not
of service to the greater
whole, is the surreptitious role
fear is now getting to play behind
the wave of virulence, within the
well-meaning words of caution
and containment that actually
have the net effect of working
against us and our wellbeing
at this critical point in
And while we want to know
what's going on in the world,
all around the world—all the time,
FOMO is wreaking havoc on
superpower
like moths to the flickering,
forceful lure of more and more
that only singes and burns
in the dark.
lowering, numbing our qi's forcefield,
disabling our ability to shine.
and worlds
light and love to the dense
There is enough reasonable fear
in this great unknown, and unknowable,
unfolding without having to buy
into the fans flaming worst
broadcast now informs fear,
Not really.
at analysis and epidemiology,
we humans just do not know the nature
of this scourge we're being confronted by,
nor do we know, nor can we predict,
is an act of
god.
in the pits of our stomachs,
the knot of shock and fear held
in the midst of these troubled
its disempowerment is
catalyzing our empowerment
as a global people,
more than we do right now,
which is all we really need to know:
the necessity of social distancing,
self-care, rest, resilience,
and quality of peace that
comes from seeing what is,
knowing that we are doing all
we can to meet it, admitting
that anything more is beyond
and
letting go
dog-whistling voice of fear,
however new and convincing
But we are here to transmute
this suffering, not get caught in its
light work, as we
we are aware of the
psychodynamics mass media
wield to overpower our minds, they are,
nevertheless, being manipulated every
time we tune in to any "stream"
other than the sun's beams,
our kids' play, the birds
shhhh, just
before the din stopped dinning
if we let go of the need
—"they"—
cannot…
—remove ourselves—
so unwritten, so inviting us
to see ourselves, each other
from a whole new perspective.
One seeing out-of-the-box/screen.
Focus on the problem, we get more
of the problem; focus instead on the
solution, and we power up the
stocking, bagging, cashing
us out; the people transporting our
goods; the people manning gas stations;
the many people tending our sick and
elderly; the people managing
our waste and recyclables;
Everyday
important they are, and have been;
never before considered heroic,
they are heroically showing
swans, fish visible in Venice's
now sparkling archipelago, the starlight
city dwellers have never before
must-see
keep us tuned to the frequency
of disaster and despair, for it enables
those still trafficking in this dark matter to
hack the global mindset of mankind
like never before—even this site
profitable fear—all it takes
is the hypnotic suggestion,
delivered through teleprompter,
that we should be afraid,
saving who—we
—to hear the light, hold light, be light,
if only to counterbalance the
dark blindly seeking to hold
the illusion of continual
that is happening, we can
the
news.

—if—
where we are needed
footprint paradoxically makes us
leap.
its vast buried treasure,
when this tide has receded?
to imagine.
here?
Now?
and love, peace, beauty and joy,
unconditionally ours to experience
—no matter the situation—
It is our
when we find ourselves glued
to the what ifs, the wherefores,
the survival drama tattooed
collectively fallen isn't
missing out,
of the ways we were
is to the future, a time
and place we cannot ever,
waking—and
wide awake,
God grant me
the serenity to accept
the things I cannot change,
courage to change the things I can,
and the wisdom
to know the
difference.
Om
world? We don't. We heal ourselves.
make a wish (or three) for
a better, brighter, sounder world,
and trust—believe—you
Up,
up,
and
away!
be with us/all. |

*
© 2020 by Eve Moore.
© Photo by Eve Moore.
Eve Moore: Once a professional writer of advertising, I saw the light & it has shown me words of a different nature. And so I take them down & offer them up. And all is well.
"When the power of love overcomes the love of power, the world will know peace."
—Jimi Hendrix
This poem was submitted exclusively to CrystalWind.ca by Eve Moore.
---
CrystalWind.ca is free to access and use.
Please support us with a small gift of $11.11 or $22.22 or $33.33.
Spirit Animal Totem Of The Day!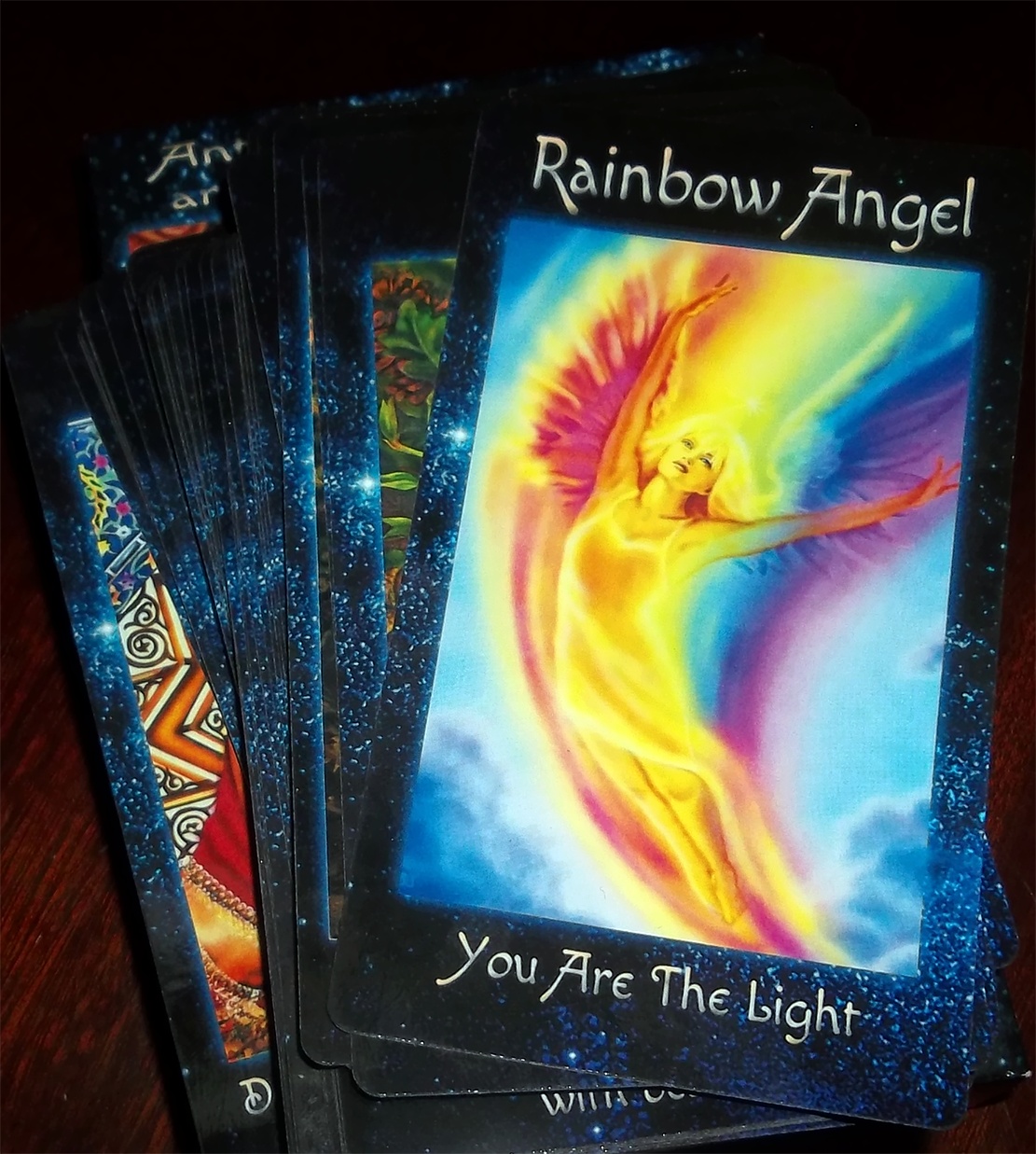 The Crystal Wind Oracle
Myth & Magic Card Deck!
Details Here!
NEW Expanded
Printed & Boxed!
Now with 58 cards!
Who is Online Now
We have 1297 guests and no members online