Category: Inspired Mind Views: 1893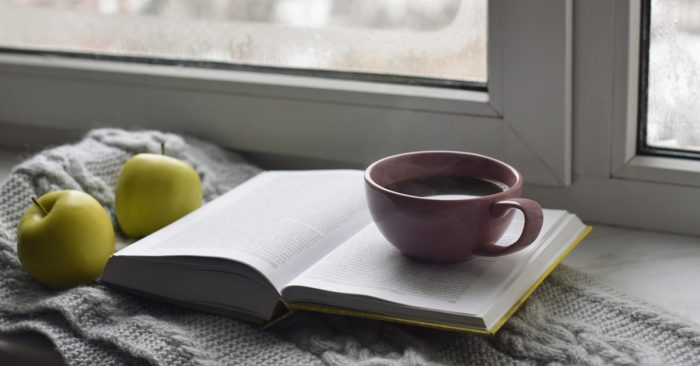 Have you ever had one of those moments where you just feel stuck? Do you ever feel like life isn't progressing, and things aren't happening? During times like this, you may feel incredibly frustrated, overwhelmed, and a little bit sad. If you haven't, congratulations, and please share your life secrets with the rest of us! If you have (like I have), you probably can relate to the sinking, heavy feeling that "stuckness" brings to our lives.
Feeling stuck can bring up a lot for us. It can make us feel like we're not doing enough, not good enough, and worst of all, not worthy enough of living a happy and fulfilled life. As we know, it's important to work through the feelings that arise when we are in these uncomfortable moments because it's in those moments that we learn and grow so much. In all the times that I've felt stuck and incredibly frustrated, I have also found beautiful blessings.
There are times where I have allowed my "stuckness" to be my time for stillness, and there have been times when being stuck was my protection from moving forward with something not right for me.
Just like with everything else, I believe periods of feeling stuck have purpose in our lives, if we allow them to. Now, when I find myself feeling restless and frustrating with the pace of life, I take a moment to ponder the five reminders below. One, if not all of them, almost always helps me to come back to a place of calm, peace, patience, and trust.
1. Remember, being stuck does not equate to failure.
It's really easy to get down on ourselves when we don't perform or achieve as fast as we think we should. In reality, life doesn't turn over as fast as we would like for it to. This certainly does not mean that we have failed or are incapable of achieving what we'd like to in life. All we have to do is move through the pause, and remember what it is that we truly desire to create in life.
2. Remember, life doesn't always have to be in the timing and the speed that we think it should be.
Often times I think I'm "stuck" when really I'm just in a slower paced period in my life. Things don't have to happen over night, and life doesn't always unfold in the timeline that we think it should. This doesn't mean that we are stuck or lost, it means that we are living life at our own appropriate and aligned pace. One of my favorite affirmations is "trust the timing of your life", and so if you're feeling down about the speed or pace of your life, ease back into trusting that you are right on track.
3. Remember, there is a difference in being purposefully still and unconsciously stagnant.
There is a time and a place for stillness, introspection, inspiration, and rest. We need these times to recharge, to reflect and to recalibrate. Sometimes, it can be easy for us to go from this purposeful rest to unconscious inaction. Often times when we are feeling stuck, it's a sign that there's an action we could be taking (or that our soul is begging us to take), but for some reason we just aren't. Usually it's because we are afraid. And that's okay. It's okay to feel fearful, but it's important to recognize that this fear is what is bringing you this feeling of "stuckness." If this resonates with you, ask yourself what small, gentle action you can take to move yourself forward.
4. Remember, if you keep showing up for life, life will keep showing up for you.
This is a good ole reminder to persevere! Don't let whatever "stuckness" you might be feeling keep you from pushing forward and continuing to make the effort to meet life halfway. I like to think of life as a team effort. I do the work and put in the time, and life helps and guides me to the right places at the right time. Teamwork makes the dream work!
5. Remember, that often times magic happens just after moments of difficulty.
It's like the calm before the storm. Often times we can feel like nothing's happening, that our efforts aren't working, and that it's all not going to come to form, but usually, it's that lull that precedes the magic and the desired outcome. Hold faith in these moments of pause, and find peace in the stillness that will lead you to the things you desire.
I sincerely hope these reminders help you out of your sticky moments. I know how difficult it can feel to be there, and so here's to moving through it with grace, patience and ease! I'd love to hear your thoughts and comments on the topic, so let's keep the conversation going in the comments below!
xo,
Michelle
Michelle is Peaceful Mind Peaceful Life's Creative Director and resident writer. She has a degree in Journalism from Indiana University and is also a certified holistic health coach through the Institute for Integrative Nutrition and registered yoga teacher with trainings with Anuttara Yoga Shala and Strala Yoga. Michelle has a deep desire to help people find happiness in all areas of their lives, and truly believes the Peaceful Mind Peaceful Life movement will bring lasting change to the world. Michelle splits her time between Florida and New York City and loves connecting with people from all over the world. If you'd like to contact her, she can be reached at
CrystalWind.ca is free to access and use.
Please donate a small gift of $11.11 or $22.22 or $33.33.
Thank you!
ॐ Namasté - Blessings!

© 2008-2020 crystalwind.ca. All rights reserved.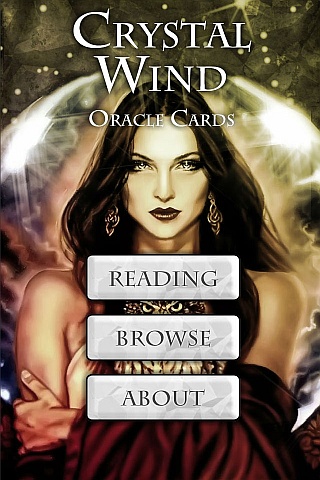 Cut Through The Illusions!
Who is Online Now
We have 1333 guests and no members online