Category: Inspired Mind Written by Gary van Warmerdam Views: 2556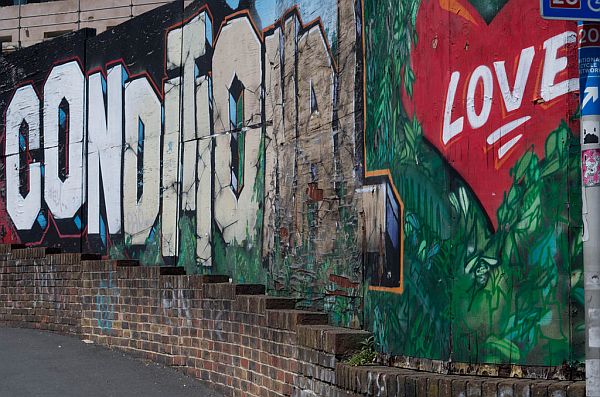 How We Learned to Love Conditionally
I'm going to assume you had well adjusted parents. If you didn't, then just amplify the impact of what you are reading here by the amount of extra drama growing up. Your parents, even if well adjusted, had two important roles in your childhood. They loved you and wanted you to know that you were loved, no matter what, unconditionally. It's an important component of being happy. Except the second role they played in your childhood would interfere with this understanding. Your parents had to prepare you for the real world. They had to teach you to be responsible, respectful, follow the rules of the household so that you would follow the laws of society.
All of this is necessary for you to be responsible, take care of your self, and others, so that you can have a fulfilling life. This meant that you learned to act upon consequences of punishments and rewards. In short, you learned conditional love, acceptance, and approval of yourself in the process. When your parents punished you, your experience of their love was that it was conditional. From this, it is likely your whole experience of love became skewed. Love, acceptance, and approval became something that you had to earn.
So let this sink in for a bit. Your primary relationships, your first bonds with other humans are based on the patterns you learn from your parents. You learn that they love you, and that included in that relationship that they can also be disappointed, frustrated, annoyed, angry and dismissive of you. Your experience of "love" includes all these other emotions.
They love you if you do what they want. They shame, guilt, reject, or punish you if you don't follow their rules. You learn to condition your behavior to appease their emotions and beliefs. You learn to watch their facial expressions for any sign that they will give you "that look", or any other bit of negative attention. You learn, until it is unconscious and automatic, to try to appease them and make them happy. You learn that if you follow their emotional conditioning that you will get loved. You learn that if you violate their protocols, that you will get some negative emotions of rejection. You learn that you don't feel good about yourself, unless you have acted in a way that makes them feel good first. You condition yourself to please them as a means to gain a feeling of self-worth, happiness, and love.
Your Mind Begins to "Self Parent" your behavior with it's own Voices.
Over time growing up a part of your brain is continually reminding you to behave in a way that they would approve of and avoid doing things that they will get upset about. When doing something new, you run it through an imaginary scenario of how your parents will react IF, or WHEN, they find out. Your imagined scenario gives you a sense of whether they will feel good about it, or bad about it. You imagine your response to their response. Your mind and nervous system creates the emotions that you would feel based on your "Imagined Parents". This feeling tells you whether it is a good idea, or bad idea. You condition your emotions to be created as a response to the minds movie of your "imagined parents."
Over time, you no longer see your "imagined parents" in the emotion creation process, as these elements become absorbed into your unconscious mind and become invisible to you. What you are left with is a "feeling" about doing certain things that unconsciously guides your choices.
Your "Imagined Parent's" circuit in your neural pathways is established early in your life, and runs autonomously in the background by the time you leave the house. It becomes so automatic, and you are so used to it as part of your thought process, that you probably don't notice it. Your unconscious belief system is helping you follow many behaviors and make decisions without you being aware of it.
Even if your parents were very unconditionally loving there were the influences. Childhood friends give you signals that you are cool and accepted, or the make fun of you. We know kids can be pretty mean in making fun of each other. We try to wear the "right' clothes, what to say, what to avoid and how to act "cool" so we don't get made fun of. We want approval and we fear rejection. Over years, your behaviors become unconsciously automatic to get along. You are approved of and accepted of by these friends based on these conditions.
In many ways this can be very useful and helpful. The world is a complex and busy place, and we need some automated protocols to make choices in navigating life. This can all work well if the patterns in place are based in reality, and love.
The fundamental problem is that these neural patterns that produce thoughts, emotions, and behaviors, are all giving you the message that being loved is conditional.
You no longer need your parents to tell you if you have been good, bad, right, or wrong. Your internal "Parental Belief System" is giving you this information all during the day. It can take the form of emotions you feel, or it can be the internal dialog in your head. It comments about how great you are, but more likely you notice the negative thoughts, as they stand out more. Those negative thoughts tell you, "I'm not doing enough, I should be working harder, I'm screwing things up, I should be further along by now,… I should…. " etc. It's giving you instructions to receive the conditional approval, and avoid the conditioned rejection.
The voices in your head act like an "Imagined Parents" speaking to you in your thoughts that being loved is conditional. That you still need to earn respect, and do more to feel worthy. Over years you have learned to believe what those thoughts repeatedly tell you. Your emotional body responds with guilt, shame, excitement, fear, unworthiness, or celebration as if those voices in your head were telling you the truth. Except those voices aren't telling you the truth. The voices in your head are repeating the punishment and reward programming they learned from your parents. They are not repeating the depth of the love and acceptance they were fulfilling in their other role.
The thoughts and beliefs are projecting you the conditions for you to get love, respect, acceptance and approval. They are also telling you when you don't meet these conditions, and giving you the reprimands, rejection, through self judgment and criticism in your thoughts. The emotional response is a measure of the conditional punishment you are getting from your mind's "pseudo parental" guidance system.
Your Mind Will Amplify the Fears and Pains and Minimize the Love and Acceptance
Those voices in your head aren't treating you with unconditional love. They are very conditional, and often they are far skewed towards the negative feedback.
Even with very kind and loving parents, signals were sent about what they approved of and disapproved of. In emotionally volatile households the negative programming was more pronounced. But even in very peaceful and loving households there are typically forms of withdraw, signals of "lack of acceptance" which the mind will convert to experiences of rejection.
As a child those neural pathways that conditioned you to measure your worth based on what your "Imagined Parents" might think branch out. The pattern extended over time and you become concerned with what your teachers think of you. You seek approval from teachers, adults, relatives and friends. You seek approval and fear rejection from intimate partners so that the rejection circuit in your neural pathway doesn't fire. Their approval, or disapproval can trigger your internal "Parental Belief System" for feeling accepted and approved, or judged, rejected, and not good enough. As adults your Self Parenting Belief System continues to work on you and your emotions, greatly affecting how you feel about yourself. It works that way until you confront your own beliefs and change them.
You don't have to live with conditional love for your Self.
It is possible to re-program your belief system, and convert those negative thoughts, self-judgments, and unworthy emotions to your own feeling of self-acceptance and unconditional love. The message of unconditional love for your self may have been lost to you over the years, but it can be recovered, and lived again.
You are going to have to do some work on the "Imaginary Parents" of your belief system before you will be able to love your self unconditionally. It will be work but experiencing yourself with unconditional love and acceptance brings worthwhile rewards in feeling every day.
As adults you have to take responsibility for your "imagined parents." Those are your thoughts, beliefs, and emotions now. Your parents may have been an influence on you, and we inherited some of their thinking and emotional patterns. But you are not trapped in them. They can be changed. You can re-create your mind, and grow to love yourself unconditionally.
In theSelf Mastery Courseyou will discover this leads to the development of the sub-personality that I call the "Pleaser", which we identify and dismantle.


Source Gary van Warmerdam combines the wisdom spiritual traditions have in eliminating suffering with common sense in a way that is both practical and effective. Gary has studied with best selling author of The Four Agreements, Dr. Miguel Ruiz since 1994. His experiences include spiritual journeys worldwide and many trips exploring the teachings of ancient Mexico. He co-developed and taught the Four Agreements Facilitators training at the Omega Institute in Rhinebeck NY and the Crossings in Austin Texas. His teachings are based in universal principles of common sense and unconditional love found in all spiritual traditions. Gary teaches workshops throughout the country, leads spiritual retreats to Mexico, and coaches individual clients. His book, MindWorks, is available in print and in digital formats in numerous places.
---
CrystalWind.ca is free to access and use.
Please support us with a small gift of $11.11 or $22.22 or $33.33.
Thank you!

ॐ Namasté - Blessings!

"Life is an echo, what you send out comes back."
© 2008-2021 crystalwind.ca. All rights reserved.
Spirit Animal Totem Of The Day!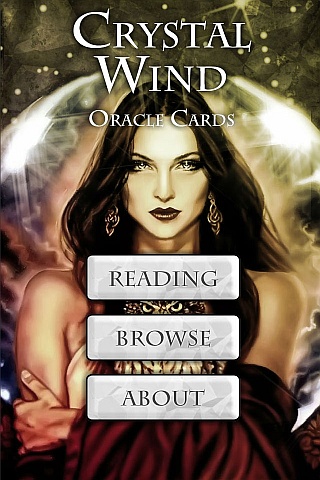 Cut Through The Illusions!
Who is Online Now
We have 2439 guests and no members online