Category: Astrological News Written by Michelle Karen Views: 1367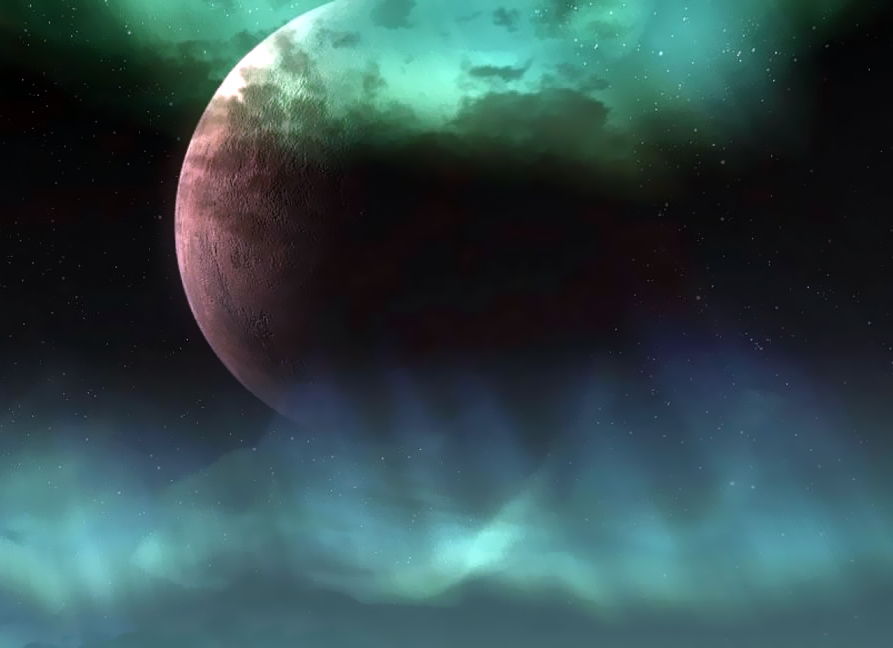 OCTOBER 2019
RUNE OF THE MONTH: Thurisaz "crossroads". A month requiring of us to make important decisions for our future. We need to discern right from wrong and foresee the consequences of our decisions. If one choice can save us, another could destroy us. Making no choice, leaves in limbo, or "stuck". Even the "wrong" choice is better than no choice. If we made a "mistake", we shall know soon enough and still have learned something valuable on the way that will give us strength.
* * * * * * * * * * *
Neptune remains retrograde this whole month until November 27. Its shadow period will last until March 17, 2020. The image representing the degree covered in October (16º45' – 16º08' Pisces) is: "An Easter parade". We are called to discern true spirituality from illusion. False prophets abound. They may utter the right words but these have no substance. Are we paying lip service to our own spirituality, believing ourselves to be on a path of enlightenment, or are we escaping reality and being delusional?
Pluto turns direct on October 3 at 20º38' Capricorn. Its shadow period continues until January 24, 2020. This degree is represented by the following image: "A relay race". Victory is based on solidarity and cooperation. We only live spiritually when we understand that what we do to another, we are doing to ourselves. When one succeeds, all do. The empowerment of one, empowers all.
Mercury turns retrograde on October 31 at 28º19' Scorpio and will remain so until November 21. Its shadow period lasts until December 8th. This degree is symbolized by: "An Indian squaw pleading to the chief for the lives of her children". Mercury retrograde periods are always wonderful for revisiting projects we had left on the side and reconnecting with places we had forgotten or people we had lost. This particular retrogradation encourages us to look at the core of our creations and empower ourselves.
* * * * * * * * * * *
The Moon will be Void of Course (V/O –forming no major aspect with any planet before entering the following sign-):
On Wednesday 10/2 between 2:46 AM and 4:44 AM: when the Moon enters Sagittarius.
On Friday 10/4 between 0:34 AM and 10:43 AM: when the Moon enters Capricorn.
On Sunday 10/6 between 4:25 PM and 8:42 PM: when the Moon enters Aquarius.
From Tuesday 10/8 at 11:27 AM till Wednesday 10/9 at 9:05 AM when the Moon enters Pisces.
On Friday 10/11 between 2:55 AM and 9:46 PM: when the Moon enters Aries.
From Sunday 10/13 at 2:59 PM till Monday 10/14 at 9:24 AM: when the Moon enters Taurus.
On Wednesday 10/16 between 1:37 AM and 7:30 PM: when the Moon enters Gemini.
From Friday 10/18 at 7:14 PM till Saturday 10/19 at 3:43 AM: when the Moon enters Cancer.
On Monday 10/21 between 5:39 AM and 9:29 AM: when the Moon enters Leo.
On Wednesday 10/23 between 2:14 AM and 12:30 PM: when the Moon enters Virgo.
On Friday 10/25 between 6:00 AM and 1:20 PM: when the Moon enters Libra.
On Sunday 10/27 between 1:22 AM and 1:29 PM: when the Moon enters Scorpio.
On Tuesday 10/29 between 10:34 AM and 2:58 PM: when the Moon enters Sagittarius.
Mark these periods in red in your calendar and avoid scheduling anything of importance during these times as they would amount to… NO thing!
* * * * * * * * * * *
Scheduling our activities using the zodiacal position of the Moon:
Moon in Scorpio until Wednesday 10/2 at 4:43 AM + between Sunday 10/27 at 1:29 PM and Tuesday 10/29 at 2:57 PM: Perfect for scientific research, esoteric studies, self-transformation, shamanism, dealing with the mysteries of life, death, and sexuality, as well as insurances and issues involving personal power.
Moon in Sagittarius between Wednesday 10/2 at 4:44 AM and Friday 10/4 at 10:42 AM + between Tuesday 10/29 at 2:58 PM and Thursday 10/31 at 7:37 PM: Perfect for traveling, religious and/or philosophical activities or matters related to higher education and the law. Excellent for lecturing, learning, perfecting a foreign language, exploring other cultures… Perfect also for athletic training and tending to large animals (horses….).
Moon in Capricorn between Friday 10/4 at 10:43 AM and Sunday 10/6 at 8:41 PM + between Thursday 10/31 at 7:38 PM and Sunday 11/3 at 3:18 AM: Good for furthering our ambitions, asking for a promotion, enlisting the support of people in positions of authority, making a good impression, re-structuring our business and redefining our long-term goals…
Moon in Aquarius between Sunday 10/6 at 8:42 PM and Wednesday 10/9 at 9:04 AM: Perfect for philanthropic activities, charitable organizations, meeting with friends, making new acquaintances. Good also for inventions, far out, progressive ideas, inter-dimensional and time travel, anything related to UFOs, computers and technology in general….
Moon in Pisces between Wednesday 10/9 at 9:05 AM and Friday 10/11 at 9:45 PM: Great for meditating, sitting by the ocean, anything related to the sacred, dancing, painting, swimming, dreaming, music, photography, film, sleeping, channeling, connecting with the mystical, the magic and the oneness of all that is…
Moon in Aries between Friday 10/11 at 9:46 PM and Monday 10/14 at 9:23 AM: Perfect for intense physical activities, anything requiring forceful, direct action and self-assertion. Good also for leadership, spontaneity, good will, being a way shower, initiating new projects or bringing our car to the mechanic….
Moon in Taurus between Monday 10/14 at 9:24 AM and Wednesday 10/16 at 7:29 PM: Perfect for any financial matter: paying our bills/debts, asking for the money that is owed to us, investing in real estate, buying and selling. Perfect also for a stroll in the park, going to the countryside, connecting with our Mother the Earth… Good also for gardening, pottery, sculpting, as well as bodywork…
Moon in Gemini between Wednesday 10/16 at 7:30 PM and Saturday 10/19 at 3:42 AM: Excellent for multi-tasking, curiosity, any form of communication, exchanging information, sending e-mails, calling friends and acquaintances. Great also for social activities, attending conferences, reading a book, watching a documentary, gathering data on various topics, connecting with new people….
Moon in Cancer between Saturday 10/19 at 3:43 AM and Monday 10/21 at 9:28 AM: Perfect for family activities, especially those involving children. Good for spending more time at home, cooking, nurturing ourselves and those we love, inviting the people we cherish over for dinner. Excellent also for drawing, creative writing, humor and anything requiring imagination and a touch of craziness….
Moon in Leo between Monday 10/21 at 9:29 AM and Wednesday 10/23 at 12:29 PM: Excellent for anything glamorous, dramatic performances, being in the public's eye, throwing or attending an elegant party, playing with children, romance and creativity in general…
Moon in Virgo between Wednesday 10/23 at 12:30 PM and Friday 10/25 at 1:19 PM: Excellent for starting a new fitness program, learning, healthy nutrition, fasting, clearing our closets, cleaning our home, reorganizing our drawers…. Perfect also for detailed work, the focused use of our intelligence, and taking care of small pets….
Moon in Libra between Friday 10/25 at 1:20 PM and Sunday 10/27 at 1:28 PM: Great for relationships, associations, diplomatic exchanges with others, anything related to beauty (a haircut, buying new clothes, a make-over…), art (especially painting and decorating…), a pleasant social event (concert, art exhibition…).
* * * * * * * * * * *
This month's intentional meditation starts on Sunday 10/13. Take out as many blank sheets of paper as you will have intentions and placed them near a window, on a balcony or in a garden so that they will bask in the light of the Full Moon in Aries at exactly 2:08 PM. Once that moment had passed, gather your Full Moon charged blank sheets and place them in a folder.
On Sunday 10/27 on the New Moon in Scorpio, take out your blank full moon charged papers and write on each a concise, positive intention. Place them on a balcony, in a garden or near a window so that they are out by exactly 8:38 PM. Once that moment has passed, staple them together and put them away in a folder expecting the manifestation of all your dreams…
* * * * * * * * * * *
Wednesday 10/2: Pluto turns direct (11:37 PM)
Kindly refer to the paragraph here.
Thursday 10/3: Mercury enters Scorpio (1:15 AM till December 9), Mars enters Libra (9:22 PM till November 18)
During the next 2 months, our perceptions, communications and thinking are deeper than usual. We X-ray situations and people, may be more solitary and secretive than normal and seek deep answers to our questions. Our minds could be occupied by seemingly obsessive ideas requiring of us to go to the bottom of problems at hand. During the following 6 weeks, Libra natives are favored. Making clear decisions could prove challenging as we tend to take into account all sides of a situation. Our actions are driven by the need to be fair.
Sunday 10/6: Mercury Opposition Uranus (11:16 PM)
Our pace of life could drastically accelerate. We could overlook details and impulsively break communications or alienate people. Best to think before speaking too hastily or jumping too quickly to false conclusions. We should also be particularly careful when driving. An excellent day to connect dots in an unusual manner, have brilliant ideas and think completely out of the box. Important to be very present to the present and go with the flow without resistance, particularly if our plans are severely disrupted.
Monday 10/7: Sun Square Saturn (12:07 PM)
Duties and responsibilities could weigh heavily on our shoulders today. We could feel somewhat discouraged and depressed. A man we were counting on could prove disappointing. Best to focus on the work at hand with discipline, self-sufficiency and persistence.
Tuesday 10/8: Venus enters Scorpio (10:06 AM till November 1)
During the next 3 weeks our feelings are intense. We tend to go from one emotional extreme to another. A relationship begun during this time could seem fated. The passion we exhibit may reveal blocks to intimacy, thus bringing about a profound inner transformation towards love in general. We could become attracted to darker forms of art.
Saturday 10/12: Venus Opposition Uranus (3:06 PM)
An existing relationship could end suddenly. A new relationship could sweep us off our feet in a whirlwind. It stands a chance of lasting only if we remain very independent, develop a true friendship with each other and live from moment to moment without any traditional expectation. The need to balance intimacy and freedom is particularly important today. Financial matters could take an unusual turn, leading to either sudden loss or unexpected gain.
Sunday 10/13: Sun Sextile Jupiter (11:02 AM), Mercury Sextile Saturn (11:56 PM)
Our optimism and self-confidence open us many doors. Our warmth, positive energy, trust and faith attract beneficial people and resources. Our work, our communications and our relationships with others are grounded, mature and responsible. Based on past actions, a reasonable amount of effort brings great results.
Monday 10/14: Sun Square Pluto (0:34 AM)
Ultimatums backfire today. People could act in controlling, abusive, manipulative ways. We could feel weak and disempowered. Best to lie low, find solutions that work for all, while doing our best to maintain our dignity and personal integrity.
Tuesday 10/15: Mercury Trine Neptune (3:45 PM)
An inspiring day for artists, healers and channelers who access more easily than normal, higher spheres of consciousness. Not so good however for work requiring attention to practical details. Mystical aspects of life are particularly attractive. A day best spent writing, painting, resting and meditating. Reading a nice novel or watching an inspiring movie are also good activities for today's more peaceful energies.
Saturday 10/19: Mercury Sextile Pluto (3:17 PM)
Our insights into people and situations are very clear, yet willful opinions should be kept to ourselves. Solutions to pending problems are obtained today through communication, compromise and cooperation.
Sunday 10/20: Venus Sextile Saturn (6:58 AM)
Romance is both stable and solid. A good day to strengthen an existing love relationship without enslaving ourselves. We are clear on what we have and what we don't have with another. Money matters are constructive and allow us more flexibility of action than at any other time. Art created with disciplined work is financially rewarding.
Monday 10/21: Venus Trine Neptune (12:41 PM)
Our compassion towards those less favored than ourselves is both appreciated and rewarded today. We could feel particularly idealistic and romantic. A love relationship could seem most enchanted. Even though we are likely to be swept off our feet and feel a deep soul connection with that person, we should still be careful not to ignore possible red flags. We could smell money where no one else realizes there is any money to be made.
Wednesday 10/23: Sun enters Scorpio (10:20 AM till November 22nd)
During the next month, we may feel an unusual intensity of emotions. We are drawn to solving mysteries, studying metaphysics and reaching the supposedly impossible. We are interested in deep inner transformation, seek profound topics of conversation and need to assert our power.
Friday 10/25: Venus Sextile Pluto (2:49 AM)
Today, in group circumstances, compliance, cooperation and graciousness go a long way. A new relationship could be emotionally intense and powerfully transformative. An existing romance is deepened. We have a good financial flair and should be able to fructify any monetary investment.
Sunday 10/27: Mars Square Saturn (7:30 AM)
Our actions could be limited by external circumstances. Our energy could be low. An injustice could make us feel defeated. Dealing with restrictions with patience instead of wallowing in self-pity and frustration, helps us grow in wisdom. Working harder towards our ambitions, being focused and disciplined, as well as keeping ourselves to ourselves, are the best ways to use this transit.
Monday 10/28: Sun Opposition Uranus (1:14 AM)
A day to expect the unexpected. Our plans could be disrupted. Someone in our environment could act in strange ways. New information could challenge what we used to believe. To best benefit from this unsettling transit, it is important that we remain very flexible, open minded, welcoming of change and present to each moment without any attachment to a specific outcome.
Wednesday 10/30: Mercury Conjunct Venus (3:04 PM)
A day of pleasant social exchanges. Excellent for gathering with friends and having light conversations. We express our thoughts with ease, diplomacy and kindness.
Thursday 10/31: Mercury turns retrograde (8:42 AM till November 20th)
Kindly refer to the paragraph here.
Wishing you a wonderful month of October!
In Loving Light.
Michelle Karén, M.A., D.F.Astrol.S.
---
Kindly note that the days and times given are in PST (Pacific Daylight Saving Time). For Rocky Mountain Time (except AZ which is on PDT) add 1 hour. For Central Time, add 2 hours. For Eastern Time, add 3 hours. For Alaskan Time, subtract 1 hour. For Hawaii-Aleutian Time, subtract 2 hours. For Greenwich, add 8 hours. For Central European time (CET) add 9 hours, for Eastern European Time (EET), add 10 hours.
The world is shifting. As old paradigms become irrelevant, we need the astrological insight and gifts that Michelle Karén provides for people worldwide, right now. Having predicted current global circumstances, she also holds the answers to help empower people. Michelle Karén is the author of the groundbreaking book, Astrology for Enlightenment, published by Atria, an imprint of Simon & Schuster.
Copyright © 2019 Michelle Karen Books. www.michellekaren.com
Source Here
CrystalWind.ca is free to access and use.
Please support us with a small gift of $11.11 or $22.22 or $33.33.
Thank you!
ॐ Namasté - Blessings!

© 2008-2021 crystalwind.ca. All rights reserved.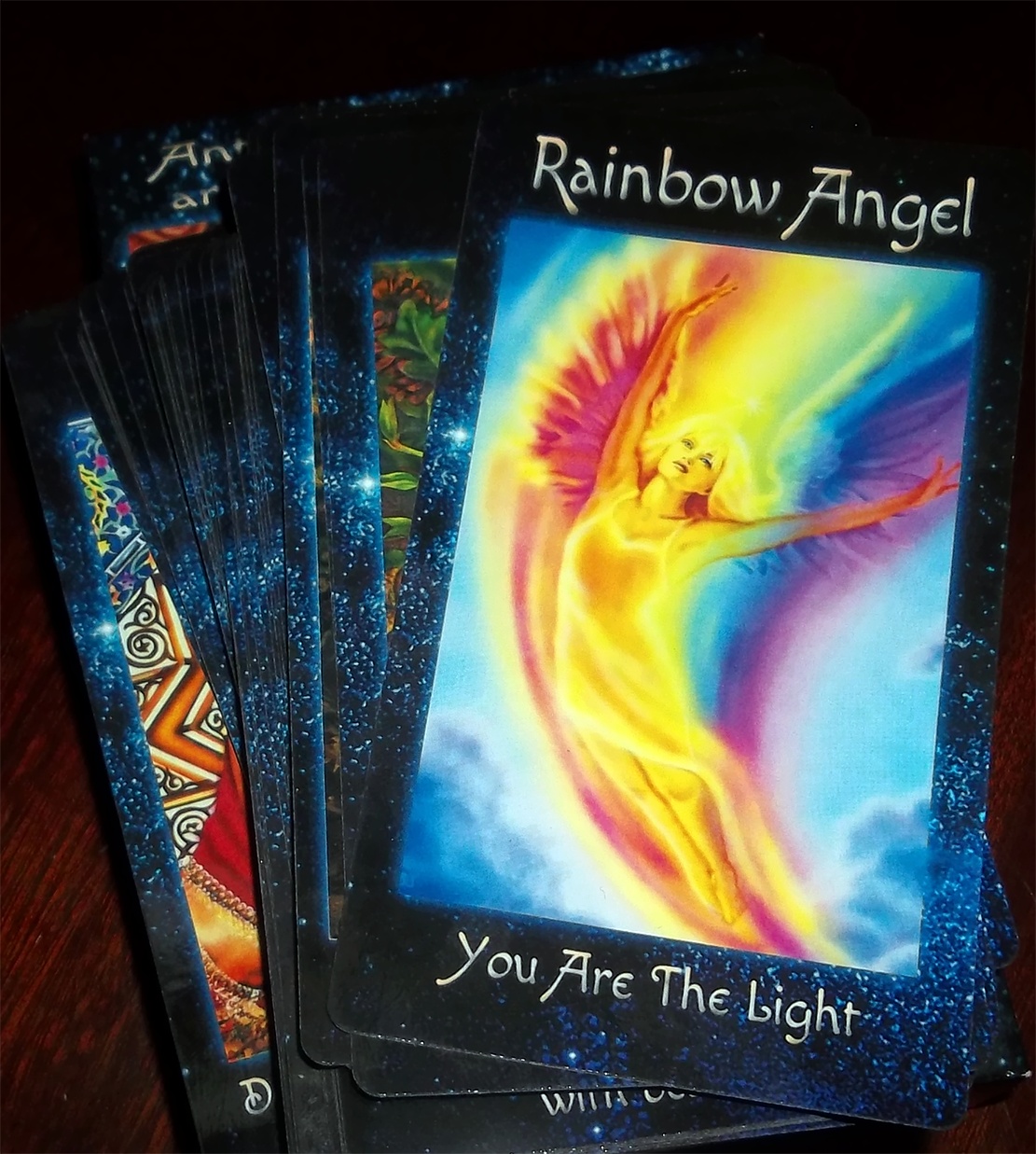 The Crystal Wind Oracle
Myth & Magic Card Deck!
Details Here!
NEW Expanded
Printed & Boxed!
Now with 58 cards!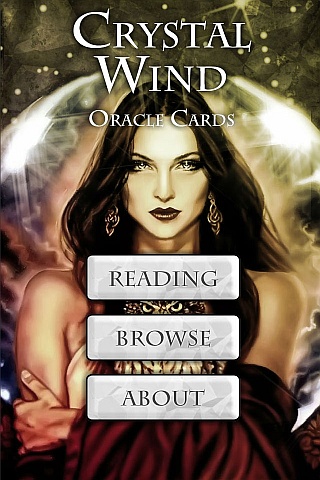 Cut Through The Illusions!
Who is Online Now
We have 1450 guests and no members online