Support crystalwind.ca with your donation and help spread spirituality and positivity.
Blessings!
Written by Lisa Renee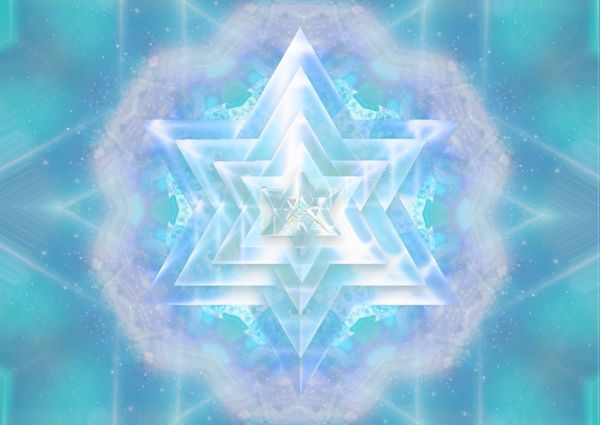 On the spiritual ascension pathway, recognizing the importance of character building as a necessary part of having self-love and self-acceptance is critical to progress through self-deception ego blocks.
Self-deception blocks are levels of ego denial, the half-truths we tell ourselves because we are really afraid to see all of the picture that currently blocks our awareness. When we have low self-esteem, our ego defense mechanisms will act to block our progress moving forward in our spiritual ascension and evolving in our life.
One who understands they are a loved and worthy spiritual vessel for the spirit of God Source, will begin to learn that self-love is at the core of self-acceptance which is the quality one must build to truly feel and experience God's love for all of us.
Once we feel love for ourselves, we build inner confidence which further builds our trust with the process of life. In these chaotic times, it is very important to build trust in our communications and relationship with our higher power to help us navigate the challenges we find now in earthy life. A person who is more confident about himself, feels more stable in their spiritual foundation and will be more focused and determined to achieve a better state of consciousness with all of life, regardless of whether it is for career, spiritual purpose, inspiration, family or personal goals.
A peaceful and fulfilling life is most possible when one seeks inner truth and self-knowledge while building a relationship with God and the relationship to the self.
When building the relationship with the self it may mean we are taken through character building life experiences that we do not prefer. We must push through our fears that live in the Houses of Ego in order to experience the accomplishment of moving past our perceived mental limitations and negative ego habits. If our mental limitations and/or self-entitlement govern our actions, we will become stunted in our emotional-spiritual growth and fall into symptoms of low self-esteem.
If we are to begin to recognize the qualities that define Safe People and safe relationships, we need to first understand what a safe person is and why we need that kind of safety to overcome fear. We need people in our life that will be honest with us, telling us where we are creating harm and potentially where we may need to change, in order to improve ourselves. We need friends that walk according to the truth and are accepting of us, yet they are honest about our weaknesses and faults without condemning us.
Relationships in which people use shame, guilt or condemn us for our actions are ultimately destructive and traumatizing, which does not produce emotional or spiritual growth. These are the Unsafe People that require us to be different than who we are, in order to be accepted and conditionally loved by them. Conditional love that must be earned is useless, it is a made-up projection from the Negative Ego demands and is not real love. If we do not have this kind of safe person around us yet, we can become that person for ourselves and others. As we intend to clear fears and improve our character, we attract similar people.
Safe people can be fully present with others, connecting at deep and intimate levels.
Safe people can speak truth to one another, without being offended or taking things personally.
Safe people give others the opportunity to grow and become their highest expression, for them as God intended.
Safe people create loving and positive feelings and inspire good works, such as being in Service to Others.
Safe people create relationships that allow people to be as they are and draw us closer to feel unity and connection with all of life.
In order to heal our mental and emotional body to overcome deep fears, we must know how to establish safety within ourselves and recognize what makes us feel unsafe. Taking good care of our body, having a consistent meditation or spiritual practice to become more inner directed, avoiding exposure to self-harming behaviors, and learning how to manage fear or trauma reactions is essential to being safe within yourself.
The first step is to identify what makes us feel safe and stable and to do those things every day.
We must make an effort to identify what choices we do have and make changes in our environment that can increase our sense of safety and comfort while in our physical space. Assess the physical and emotional safety of your environment and realize it may be necessary to remove people or situations from your life who are entrenched in destructive and harmful behaviors, in order to make the necessary changes to your lifestyle. When we are more competent in Emotional Self-Regulation our inner safety is enhanced, so that trust can be formed, as we discover that we really do have the resources inside of us for feeling comforted and safe.
To Forgive Others is Forgiving the Self
To forgive another person or circumstances is the most generous thing one can do for yourself. When we forgive others for perceived transgressions it frees us from the bonds, entanglements and cords which manifest painful patterns such as judgments, resentments, and anger.
Forgiving yourself is the most important action one can take to clearing self-sabotaging bonds of victimhood and their painful wounds from past, present and future. A forgiveness technique is to practice self-acceptance. NO person needs forgiveness for just being who they are. The practice of forgiving yourself is about targeting the specific things that make one feel bad about themselves, the things that make one feel inadequate or unworthy and not about the truth of the real person that you are. As a forgiveness technique, self-acceptance allows one to acknowledge that you are a good person, with faults and all.
This does not mean that one ignores the faults or stops making genuine attempts to improve oneself, but it does mean that one values themselves above ALL of those elements. When one recognizes self-worth by acknowledging ones whole self, then the personal power is generated to stop allowing these faults to be used as weaknesses and continually halt ones progression and evolution throughout life.
Love yourself unconditionally and give yourself permission to heal with the necessary time it takes to do so.
Understanding the importance of forgiveness is that it brings you to the current state of now, rather than dwelling on past hurts and pain. Forgiveness allows one to live in the present instead of the past, which means that one can move into the future with a renewed sense of purpose focused on change, improvement, and building on current experiences, rather than being held back by past pain. Some people are afraid to forgive themselves because they fear losing their sense of self that has been built on the foundation of anger, resentment, blame and vulnerability.
In this case, one may ask themselves if feeling victimized and angry, being the easily hurt and reactive person is the identity you want to show the world and live with as your image. Is the familiarity of being in the victim or victimizer role, or the perceived ego security of this mode of thinking, actually worth the energy, effort and harm it is causing you?
Without the ability to forgive and accept circumstances, in relationship to the self and others, not only does one allow themselves to remain stuck in the past, but this takes a huge energetic drain on your emotional and physical health. Inability to forgive is sourced from anger and resentment, two emotions that can wreak havoc with your health and keep one stagnated.
(Source: Krystal Aegis, Ascension Glossary: Overcoming Self Deception and Relationally Safe People)
PLEASE NOTE: My body of work is offered to the public as Creative Commons with a Share-Alike Attribution license. My husband and I believe in a free information society and we do all we can to give as much free high-quality information to the public as possible. This also means that many good-hearted, benevolent people as well as those with malicious intentions, may take my newsletters, blogs or my Ascension Glossary information, run it through artificial intelligence and post it to their websites or social media. I have been open and transparent over the last 20 years of this mission, that we are targeted, censored and shadow banned. This is why I cannot have any social media presence. Our websites are run exclusively and entirely by my husband and myself. We are a hierogamic couple dedicated to God and the Christos mission and we do absolutely everything together, from building the websites with their energetic structure to every aspect of recording and broadcasting my content. We offer it with the intention of being in service and the hope that it will empower you. Thus, please discern the source of where you may find my body of work that is Energetic Synthesis and the Ascension Glossary. Our Newsletters are always available on our EnergeticSynthesis.com site. Every month, I record the Newsletter as a podcast which is also posted freely on EnergeticSynthesis.com. Please pay attention to the quality of the external websites where you may find our information. Our detractors work hard on a daily basis to assassinate our character and damage our credibility. May you be with God and the spirits of Christ, and know that you are loved very much. Our Christos families are with us now helping to radically change human civilization.
© 2023 crystalwind.ca. All rights reserved. We track all IP addresses. Using a VPN will now also get tracked to original source IP.
Disclaimer
We are in compliance with, "Copyright Disclaimer Under Section 107 of the Copyright Act 1976, allowance is made for "fair use" for purposes such as criticism, comment, news reporting, teaching, scholarship, and research. Fair use is a use permitted by copyright statute that might otherwise be infringing. Non-profit, educational or personal use tips the balance in favor of fair use."
All rights reserved go to their respective holders. We do not own the intellectual property shown on this website, the respective holders own that privilege unless stated otherwise.
We do not endorse any opinions expressed on the CrystalWind.ca website. We do not support, represent or guarantee the completeness, truthfulness, accuracy, or reliability of any content or communications posted on CrystalWind.ca.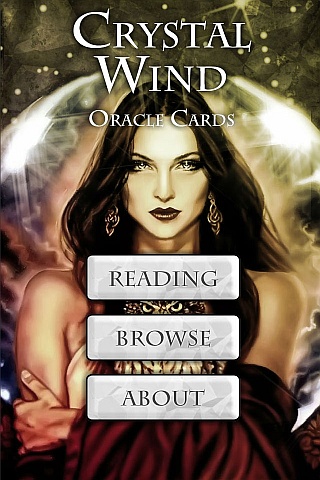 Cut Through The Illusions!
Available On

Spirit Animal Totem Of The Day!
Who is Online Now
We have 1215 guests and no members online