Support crystalwind.ca with your donation and help spread spirituality and positivity.
Blessings!
Written by Dr. Schavi M. Ali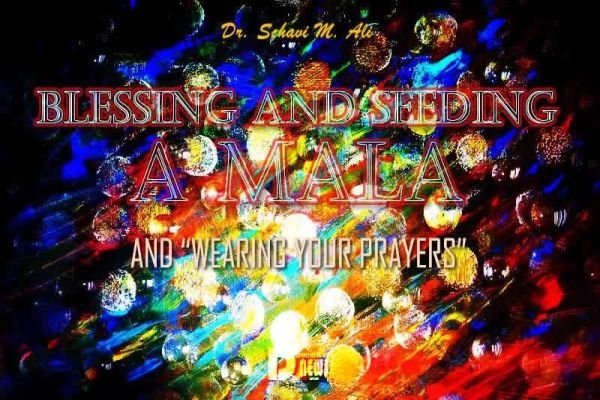 I have been guided to review the proper use of prayer malas because they are becoming increasingly popular in the Western world.
Malas are created using many different resins, seeds, woods, crystals, and gemstones.
They have been used for many thousands of years by ancient cultures.
Malas develop energies of healing, protection, good luck, and attraction of various needs and desires such as financial security, a happy relationship, and higher connection to Divine realms.
Once they are "seeded" (empowered with a specific mantra), they continually vibrate.
If a mala breaks when a person has been using it correctly and not mishandling it, that particular mala has done its work and should now be released.
This is done by thanking SOURCE for the blessing that the mala has brought and then burying it within "Mother Earth." If desired, however, the beads can be re-strung on a new cord and worn again.
However, metaphysically speaking, it is best to obtain a new mala.
Malas have energy which is life force—prana, chi, ki, etc. and a type of consciousness.
They are sacred and not just jewelry.
When not in use, as has been mentioned before in a previous article, they must be kept in a special pouch and placed on an altar or within a drawer where other sacred items are kept.
They can also be placed in a purse, tote bag, or briefcase when someone is at work, school, etc. for possible use later, but they must still be in their special pouch. They can be worn daily as well.
When a mala is first obtained as a gift or purchased, it may already have been blessed.
However, a personal cleansing and blessing can also be done.
If a mala is comprised of resin (such as Amber), or seed (such as Lotus Seed or Rudraksha), or wood (such as Rosewood or Sandalwood), it should be cleansed by moving it through the smoke of incense for several minutes.
On the other hand, if it is made of crystals or gemstones, they can be washed in warm, mild soapy water, rinsed in cool water, and towel-dried.
All malas should be given about an hour of sunlight after cleansing so that the healing solar energetics can go into it.
Even on days that are cloudy, our Sun is still shining, so in such a case, leave the mala where it can receive daylight for longer than an hour—approximately three hours.
A mala can also be cleansed in moonlight overnight. Further, it can be cleansed with a "sound bath" by ringing a Tibetan singing bowl or a tuning bowl that resonates to 528 Hertz—the "miracle tone" that heals, cleanses the auric field, and helps to transform DNA
After a mala has been cleansed, it is now ready for "seeding" or "Mantra Yoga"—the process of chanting mantras.
Here are the steps:
Be seated comfortably. You may wish to light a candle and incense, but this is not absolutely necessary.


Hold your mala between the palms of your hands and recite over it 7 times the following: "AUM RUTSIRA MANI PRAWA TAYA HUM" ("Oh, Divine, Come forth like a thunderbolt and purify")!


Gently blow your breath onto the mala.


Recite the "Ganesh" mantra ("Remover of Obstacles") onto the mala 3 times. The mantra is: "AUM GUM GUNAPATAYE NAMAHA" ("Oh, Divine, I bow to the Remover of Obstacles").


With your thumb and index finger of your right hand, recite the specific mantra being employed beginning with the bead to the right of the "Guru" bead (the one in the center of the mala which is usually larger than the other beads). The complete mantra must be recited on each bead. A mantra may have been given by someone's Guru or Acharya or it may have been selected by the chanter after conducting research. Chant the mantra in such a fashion that your voice begins aloud but becomes successively softer until you are whispering and then only chanting silently in your mind. This process gradually sends the mantra from the material domain into the ethereal sacred realm for manifestation.


After reaching the final bead (the one just before the "Guru" bead), wrap the mala around your hands; place your hands in the prayer position (called "Pranam" in Sanskrit), but hold your ring fingers straight up. Now, pray from your heart for your needs and desires.


After prayer, recite aloud "AUM SHANTI SHANTI SHANTI" ("Oh, Divine Peace Peace Peace"), and then recite the specific mantra once more aloud. Finally, touch the Guru bead to your third eye chakra. This symbolizes receiving a blessing from SOURCE. Anoint each bead with Sandalwood oil. Now you have done proper "Prana Prathistha" ("Installed Life Force").
Your mala is now ready to wear.
Always remove your mala when you are going to use a bathroom.
Never allow anyone to hold it for you or wear it.
It has been CALIBRATED TO YOUR VIBRATIONAL FREQUENCY— not anyone else's.
Not even another family member should wear or touch it.
However, in case someone does touch it, simply blow your breath onto it, and when you return home, cleanse it as you did when you first received it.
To avoid it being touched, some people wear it underneath their clothing.
Periodically anoint your mala with the Sandalwood oil to keep its "consciousness" thriving.
Many people wear one mala and carry another one so that if they are away from home and the need arises to chant, they can do so with the "travel mala" and keep the other mala on themselves so that they are in constant reception of its energy.
It is best to own several malas with each one "seeded" with a specific mantra.
If a mala has not been worn for a long while, it is best to cleanse it and "re-seed" it.
If only one mala is used for different mantras, the previous mantra must be removed by chanting the "AUM RUTSIRA MANI PRAWA TAYA HUM" mantra (explained above) over it 7 times. Then it is ready to receive a new mantra.
Malas "seeded" with mantras can work miracles. I shall share two.
I was teaching a class on "Mantra Yoga" a few years ago.
One gentleman in attendance was scheduled for surgery on his fingers in a few days for an inability to move them.
They were stiff and somewhat painful—like a serious arthritic situation. I had asked everyone before the class to obtain a mala to practice with during the teaching.
After explaining "Mantra Yoga" and proceeding to guide the students in working with their malas, the man with the finger challenge, suddenly raised his hand, and when I acknowledge him, he said: "I want to say something. Everyone look at my hand! I can move my fingers! Just by listening to the teaching and practicing as best as I can, I can move my fingers!"
I feel that this was a blessing from SOURCE to illustrate the power of "Mantra Yoga" because I had the class practice with the mantra "AUM SRI DHANVANTRE NAMAHA" (Oh, Divine, I bow to the Holy Celestial Physician"). A friend once shared with me that a friend of hers was diagnosed with inoperable advanced cancer.
He did not want to take chemical medicine nor have any type of radiation therapy.
He had not been a proponent of spiritual practices, but was desperate for help, so he thought he had nothing to lose by trying it.
She taught him the "Medicine Buddha" mantra, and he recited it daily for about three weeks. When he returned to his doctor for a check-up, his cancer was completely gone. No trace of it could be found.
It could be said that the persons in these two examples had faith in the process of "Mantra Yoga," however, this would not be accurate.
In each case, there was only curiosity and some hope.
It seems, therefore, that SOURCE is merciful even when just an effort is made to engage SOURCE FREQUENCY—when there is not yet much understanding of mystical principles.
SOURCE has nothing to prove. "IT" is just compassionate and merciful at times.
Mantras are prayers in and of themselves. Prayer malas are the material substances that can work spiritual wonders when used for connection to the Divine realms.
For those may say it is only superstition, I say this: If mankind can place hundreds of satellites into space for the purpose of causing people around the world to be capable of having technological capability such as the use of cell phones and computers and more, is it not SOURCE that has originally created the electromagnetic dynamics that mankind is using for the machinery (even though mankind often is using technology unwisely)?
"Mantra Yoga" is a part of "Spiritual Technology," and a mala carries "Spiritual Vibrational Frequencies"— "Sacred Electromagnetism."
When we pray and chant, we are connected to the best "Spiritual Satellite" in existence.
© 2022 crystalwind.ca. All rights reserved. We track all IP addresses. Using a VPN will now also get tracked to original source IP.
Disclaimer
We are in compliance with, "Copyright Disclaimer Under Section 107 of the Copyright Act 1976, allowance is made for "fair use" for purposes such as criticism, comment, news reporting, teaching, scholarship, and research. Fair use is a use permitted by copyright statute that might otherwise be infringing. Non-profit, educational or personal use tips the balance in favor of fair use."
All rights reserved go to their respective holders. We do not own the intellectual property shown on this website, the respective holders own that privilege unless stated otherwise.
We do not endorse any opinions expressed on the CrystalWind.ca website. We do not support, represent or guarantee the completeness, truthfulness, accuracy, or reliability of any content or communications posted on CrystalWind.ca.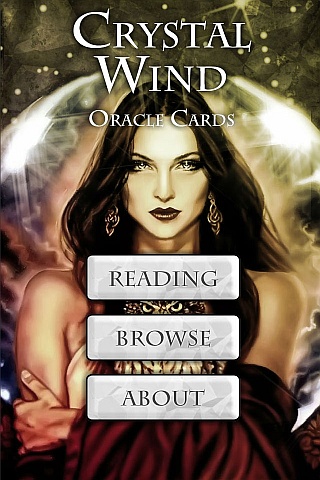 Cut Through The Illusions!
Available On

Spirit Animal Totem Of The Day!
Who is Online Now
We have 1163 guests and no members online