Support crystalwind.ca with your donation and help spread spirituality and positivity.
Blessings!
Written by Dr. Schavi M. Ali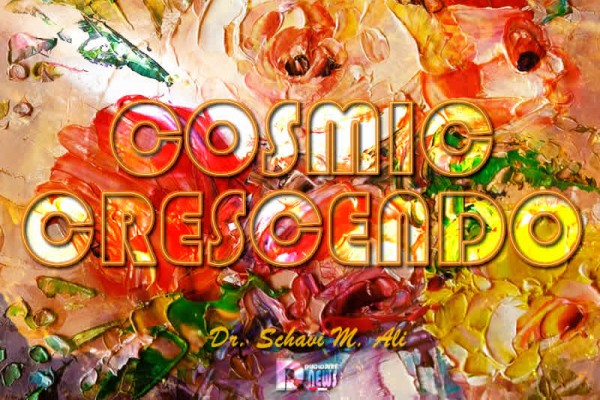 When the Moon reaches its fullness, it is below or above the Earth/Sun plane, and relative to the constellations, the Moon is opposite the Sun.
Thus, at approximately 8:02 AM (EST) on Sunday, August 22nd, the Sun in Leo was opposite the Full Moon in Aquarius (in late degrees) just as it was opposite in latter July (although it was in earlier degrees then).
Later on Sunday, the Sun will move into the constellation of earth element Virgo.
As the Moon reached its crescendo of fullness, five "C-Class" (medium strength) solar flares blasted from the Sun, and there was also a coronal mass ejection.
Neutron counts are rated as "very high" (radiation particles of neutrality rather than being either positive or negative even though they still affect the planet's inner and outer fields), and there is an intensity of heat in various parts of the globe.
With the Sun in Virgo and the Moon reaching Pisces, there are likely to be storms, torrential rains, more flooding, and increased hurricanes (along with "Hurricane Henri" which is already surging through the eastern coast of the USA).
Earth/Gaia is still leveling-up to higher placements in the cosmic realm and is stirring at "Her" core and within "Her" outer electromagnetism.
Most of humanity will have a desire to move forward in creative endeavors but will also notice how the "3d" world happenings are still "on stage" in particular political, sociological, philosophical, and medical arenas (Afghanistan and the "virus" and "inoculations" will still be a major focus of the news media).
The days and weeks ahead will be replete with further chaos, and many people will be in more confusion regarding the decisions that they should make.
While media news will attempt to push them one way, the HIGHER SELF—the SOUL—SOURCE will inspire spiritual connections, greater faith, and courage.
There will be both a sense of anxiety and peace in the world at the same time.
Some vivid dreams will dance upon the subconscious as messages of needed healing and some as prophetic renderings.
Physical energy will wane at times but also increase at times.
As Earth/Gaia continues to receive strong LIGHT, the clearing-away of unnecessary cellular records will occur; the setting in-place of new DNA codes will come on-line; Pineal Gland (God Particle) crystallization will increase; and choices will need to be consciously made as to how to navigate away from the "3d" veil of confusion and how to engage the "spiritual concert" with its greater dimensions.
As collective consciousness is both of periodic high and low vibrations, the "cosmic concert" will continue its cleansing and clearing with SOUND and LIGHT of ENERGY, FREQUENCY, and VIBRATION.
Thus, transmissions and receptions in the DNA within the cells will be stirred.
In fact, with the Full Moon having occurred which stirs the waters of the planet, so too, will the waters of the physical vessels of humanity be stirred.
There are rivers and oceans within us.
One of the aspects of SOURCE in Sanskrit is "Sarasvati" which translates as "She Who Flows".
This was an actual river long ago in Bharata (known as "India" in Greek).
We are all individual "Sarasvatis".
We have more of the water element within us than any other element.
In the Vedic tradition, "Sarasvati" governs knowledge, wisdom, writing, and music.
She is often depicted with a harp in "Her" hands and also with Pearl prayer beads.
We must continue to strengthen our immune systems with spiritual and natural modalities which include: praying, meditating, taking large doses of Vitamin C, Vitamin D3, Zinc, taking a tablespoon a day in water or juice of "Pine Needle" extract, taking a teaspoon a day of Elderberry syrup or chewing two gummies of Elderberry, eating organic veggies and fruits, drinking spring water, taking four drops each day of "Rescue Remedy" by Bach Flowers under the tongue, spending time in Nature, and placing "Bakhoor" oil on the crown, the third eye, over the heart, on the solar plexus, and on the soles of the feet daily after a bath or shower.
This oil is actually from Agar wood which is spoken of in many holy books including the BIBLE, the QU'RAN, and the VEDIC scriptures.
Gautama Buddha called it the oil of "Nirvana", and it was also a favorite of Sri Bhagavan Krishna. Yeshua was anointed with it.
Agar wood is also made into incense for cleansing of an environment and for healing.
Like "Chandan" (Sandalwood), "Bakhoor" calms the nervous system, balances hormones, clears-out and heals all of the chakras, lowers elevated blood pressure, assists with obtaining a good sleep at night, and strengthens the immune system against colds, flu, and any other viruses.
Equal amounts of "Bakhoor" and "Chandan" are a powerhouse of healing and protection.
Wearing prayer malas "seeded" with healing and protective mantras also carries a strong energetic current.
When a mantra is continually recited with a specific mala, that mala has a continual vibrational frequency which moves into the auric fields of the physical vessel and eventually into the cellular memory for activation of the intended mantra.
In other words, a mantra (which translates as "mind tool") has a type of "consciousness", and the mala itself takes-on a type of "consciousness".
Ancient teachings are that in order for a mala to be fully "seeded", the same mantra must be recited on the mala beads for 40 days in succession.
No one else should touch a person's mala so that no other potentially erratic energy can interfere with the mala's spiritual frequency.
However, a mala that is touched by a sincere and righteous Guru or Acharya receives a blessing. Often when such a Guru or Acharya initiates someone, he or she gifts the person with a Sandalwood mala.
In such a case, the mala is already highly vibrating, and now the initiate's praying and meditating with it adds to the vibrational frequency. This is not to say that we cannot bless our own malas.
When a gemstone mala is received or purchased, it should first be washed for a few moments in warm mild soapy water, rinsed in cool water, and then towel-dried.
If it is comprised, however, of seeds or woods (such as Boddhi Seed, Lotus Seed, Sandalwood, etc.), it should be moved through the smoke of incense for its cleansing.
Then the mala should be given about an hour of bright sunlight.
After this, the mala must be cupped between the palms of the hands, and the following "consciousness opening" mantra must be recited aloud over it seven times: "AUM RUTSIRA MANI PRAWA TAYA HUM" ("Oh Divine, come forth like a thunderbolt and purify!").
Then the mala is ready for "jappa" (reciting of the specific mantra).
Each bead must receive the entire mantra.
First, the index finger, thumb, and second finger of the right hand must gently touch the third eye (the "God Particle" representation), the mouth (symbolic of the "Rishis" or "Sages" who received Divine revelation), and then the heart chakra (symbolic of the devotee's sincerity).
Begin chanting with the bead to the right of the "Guru" bead (which is in the center), and touch each bead with the right thumb and index finger as the mantra is recited.
Your voice should begin aloud but become softer and softer as you are going around the mala until you are reciting the mantra only silently.
When the bead next to the "Guru" bead is reached, enfold the mala around your hands and cause your index fingers to touch at their tips and point upwards.
Pray silently from your heart for your needs and desires.
When finished, recite the mantra again one more time aloud; then touch the "Guru" bead to your third eye which represents the blessing of SOURCE. Now the mala is ready to wear.
It is not absolutely necessary to have a mala in order to chant a mantra, but it does add LIGHT to the "sadhana" ("spiritual practice") which is called "Mantra Yoga".
Mantras are powerful sacred sounds with spiritual atomic frequencies which manifest as material experiences.
They are serious currents of energy and are not to be toyed with or simply made-up.
We can make-up affirmations (which are also very good and helpful) but not sacred Sanskrit mantras of which we are given specific instructions in the Vedic scriptures.
Earth/Gaia and the entire galaxy is experiencing amazing awakenings, releases, re-alignments, and elevations. Every sentient being upon "Her" is invited to do the same. The crescendo of the cosmos is ongoing, and this new "Now" is creating new "knowings".
Self-nurturance is vital, and when we engage in the performance of spiritual and natural paradigms for our wellness and attunements to wisdom, we are in reception of SOURCE FREQUENCY which is reacclimating us to TRUTH and the SACRED WAY.
**By Dr Schavi M Ali


Disclosure News Italia
Source
© 2021 CrystalWind.ca. All rights reserved.
Disclaimer
We are in compliance with, "Copyright Disclaimer Under Section 107 of the Copyright Act 1976, allowance is made for "fair use" for purposes such as criticism, comment, news reporting, teaching, scholarship, and research. Fair use is a use permitted by copyright statute that might otherwise be infringing. Non-profit, educational or personal use tips the balance in favor of fair use."
All rights reserved go to their respective holders. We do not own the intellectual property shown on this website, the respective holders own that privilege unless stated otherwise.
We do not endorse any opinions expressed on the CrystalWind.ca website. We do not support, represent or guarantee the completeness, truthfulness, accuracy, or reliability of any content or communications posted on CrystalWind.ca.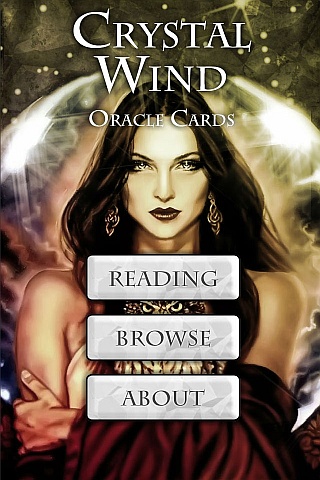 Cut Through The Illusions!
Available On

Spirit Animal Totem Of The Day!
Who is Online Now
We have 1211 guests and no members online