Support crystalwind.ca with your donation and help spread spirituality and positivity.
Blessings!
Written by Dr. Schavi M. Ali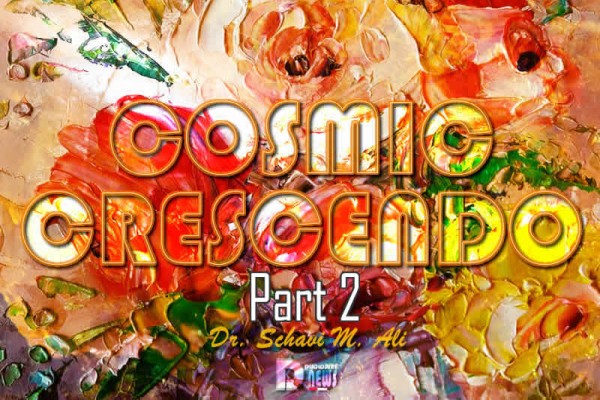 Since the previous article publication of the same title as this one, another coronal mass ejection (CME) has erupted from the Sun of our galaxy, making now six which have occurred in the recent several hours, and it has exploded in a surprise move to world scientists.
There was a time when CMEs could be predicted because they exploded after strong solar flares which could themselves be predicted via the dark spots appearing on the disk of the Sun.
However, flares as well as CMEs are happening without the "normal" predictive messages.
The "consciousness" of the cosmos seemingly can no longer be completely "read" by human conceptions.
The "messages" of the cosmic forces are "written" by the Divine hand of SOURCE FREQUENCY and always have been, but now, humanity is not being allowed very much access to the "introductory" commentary or the proceeding "discourse" of the "cosmic essay".
"GOD PARTICLE LIGHT" (from the Pineal Gland) is the "spiritual technological arena" of cosmic knowledge in this "Now", even though not everyone is capable of receiving Divine guidance from this part of the endocrine system.
There must be an elevation of consciousness beyond the dimensions of the "3d" perspectives in order to access sacred wisdom.
The "clairs" (clairsentience, clairaudience, clairvoyance, etc.) must begin to come "on-line" with profundity.
Even for those who are still working on being able to receive from the "God Particle", the conditions of the "3d" plane can be understood by observing the situations occurring in various nations, communities, neighborhoods, family groups, and individually.
There is a heightened vibration in thoughts, emotions, words, and actions—which although has affinity with the recent Full Moon and the earlier "Lion's Gate"—is far more full of stirred-up energetics than even these cosmic occurrences have brought.
An advancement in galactic LIGHT is soaring which is causing disharmonies to be clearly seen so that people can make decisions on the handling of the "3d" realm with harmonious "5d" (and above) SOURCE FREQUENCY which is residing in their DNA.
In other words, there is a "knowing" of TRUTH inside cellular records, and the question becomes: "Will enough people of Earth/Gaia make the spiritual decision based on SOURCE FREQUENCY or go along with human philosophical frameworks based upon some other agenda?
There is yet another phenomenon assisting the earthly population to level up—the PHOTON BELT.
A review of this is applicable now.
The PHOTON BELT is a band of LIGHT with twelve vortices.
Our galaxy travels through this belt of electromagnetic energy approximately every 24,000 to 26,000 years of human calculations.
It takes about 2000 years to traverse one vortex.
Just a few years ago, our galaxy entered the first of the twelve vortices for another round like many others which have occurred in the space/time continuum of the past.
Each vortex is a higher vibrational force with increased LIGHT and faster currents of energy.
All of creation is refined and regenerated.
Yet, this 24,000 or 26,000 year cycle is only a small measure of SOURCE TIMING because—in keeping with human calculative ability—the cosmos is well over many billions of years in age.
"Yugas" (Ages" in Sanskrit) spiral up and down as humans experience the results of their collective consciousness until finally "Sattva Yuga" ("Age of Peace") is realized—the foretold "Paradise on Earth" in many of the world's scriptures.
As of this "Now", Earth/Gaia is still in the throes of "Kali Yuga"—the "Age of Chaos"— which is often discussed in order to keep the human consciousness aware of what needs to shift and transform if the new wonderful era is to truly arrive.
To ignore the happenings of the "Kali" era is to be in denial, and people who are in denial do not do anything to help shift the energies because they do not recognize that there is anything to shift! To shift requires realizing that something needs to change.
Change requires different thinking, feeling, and acting, and these three parameters of life on this planet require spiritual dynamism.
Knowledge and the wisdom to apply the knowledge correctly are important "forceps" to the "birth" of the "New Golden Age".
Verses of various scriptures could be continually quoted; however, unless there is inspiration to follow their guidance, the words become only intellectual exercise.
Intellect is, of course, necessary for the understanding and development of higher thought processes and analysis of worldly conditions on the many levels of civilization such as educational systems, scientific research, religious/spiritual uplift, sociological cooperation, political leadership, economic abundance, planetary ecology, etc.
Yet, without bringing the revelations of SOURCE into each of these paradigms, there cannot be "sacred water" from which to "drink" happy and successful planetary or galactic life.
Many people are not privy to computer equipment which allows them to check certain websites for information on what is occurring or what has occurred in the cosmic realm that is causing particular physical, mental, or emotional discomforts ("Light Activation Symptoms"), and many of us are indeed capable of such technological access.
However, the authentic connection is SOURCE FREQUENCY which everyone has access to and which for some is already very strongly active.
It is the GOD PARTICLE–the "Heru" ("Horus" in Greek) of ancient Kemet depicted as the eye of the sacred falcon—a "Neter"—"Divine Force of Nature"—an angelic presence which governs courage, protection, and spiritual LIGHT.
Thus, situated between the right and left hemispheres of the brain is the "material' presence comprised of a molecular structure of atoms and subatomic particles of a "spiritual" presence of ethereal particles which are being uncovered the more that consciousness shifts to an elevated vibration.
The shift is a free will construct.
We are allowed to ascend or descend, and we have experiences accordingly.
Our ascension is like a "Cosmic Crescendo".
As the LIGHT reaches increasing heights of intensity, so do our capabilities— if we choose.
When chaos and confusion abounds on the planet, the GOD PARTICLE can be tuned into for guidance.
Take a deep breath.
Place your meditative consciousness at the tip of your nose which actually will allow you to look into the "third eye".
This procedure is taught in the BHAGAVAD GITA which is a part of the MAHABHARATA.
Envision a brightly glowing LIGHT.
Ask for peace and guidance.
Do not be in a rush.
Remember, one of the world's scriptural verses is: "Be still, and know that I am God".
You will have reached the GOD PARTICLE.
We can pray at any time and also chant mantras as we tune into the GOD PARTICLE.
This is also the "doorway" or "portal" to the eighth chakra—the SOUL chakra—the HIGHER SELF.
Inside of us is a powerful angelic force awaiting our recognition.
It has ENERGY (life force), FREQUENCY (a specific cycle), and VIBRATION (an oscillation or movement of energy or life force).
We can increase our life force, our cycles of development, and our movements within dimensions. SOURCE is "quickening" us.
Every solar, lunar, planetary, galactic, and universal surge of LIGHT is a "tune" in the entire cosmos or multiverse, and the "Cosmic Crescendo" is loud with offerings of elevation.
This is Divine "music".
The "head phone" is the GOD PARTICLE.
**By Dr Schavi M Ali


Disclosure News Italia
Source
© 2021 CrystalWind.ca. All rights reserved.
Disclaimer
We are in compliance with, "Copyright Disclaimer Under Section 107 of the Copyright Act 1976, allowance is made for "fair use" for purposes such as criticism, comment, news reporting, teaching, scholarship, and research. Fair use is a use permitted by copyright statute that might otherwise be infringing. Non-profit, educational or personal use tips the balance in favor of fair use."
All rights reserved go to their respective holders. We do not own the intellectual property shown on this website, the respective holders own that privilege unless stated otherwise.
We do not endorse any opinions expressed on the CrystalWind.ca website. We do not support, represent or guarantee the completeness, truthfulness, accuracy, or reliability of any content or communications posted on CrystalWind.ca.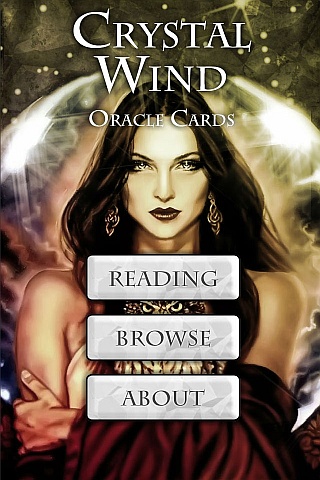 Cut Through The Illusions!
Available On

Spirit Animal Totem Of The Day!
Who is Online Now
We have 853 guests and no members online