Support crystalwind.ca with your donation and help spread spirituality and positivity.
Blessings!
Written by Marguerite Rigoglioso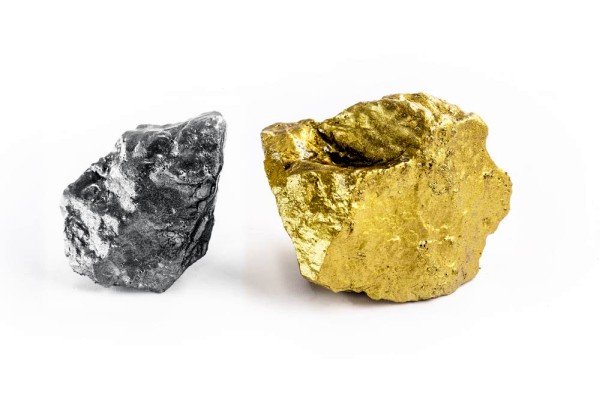 This week I had some extraordinary sessions that took a couple of clients on surprising journeys of healing and empowerment. One led into the world of gold and manifestation as modeled by none other than the beings known as the Leprechauns. The other opened up information about the contested role of iron on planet earth.
And, as it turns out, I discovered that iron and the Fae realm also intersect in a way that brings further illumination to the problem that iron has posed to our world.
I share these oracle revelations here. See if they resonate as truth for you.
Deep in our collective memory is a history in which humankind degenerated from the Golden Age down through to Silver, Copper, Bronze, and, last but not least Iron Age. These seem to represent actual epochs on earth in which each of these metals (or alloy, in the case of Bronze) successively became the dominant feature, both literally in terms of what humans created, as well as symbolically in terms of the energies that were dominant.
Gold corresponded with our Solar Eden time, the Lemurian epoch of harmony, as well as the best of the Atlantian era. The Silver age marked a drop in vibration of both of these civilizations… and this may well be due in part to the effects of the takeover of the "Silver" Moon from Venusian colonists by negative high-frequency control beings. The Copper and Bronze Ages marked the full invasion of these beings into earthly life, and the corresponding shift from mother-centered cultures to an abusive form of patriarchy under the effects of the largely male-valenced control beings. This was reflected in the rise of a practice known as warfare.
Finally, the Iron Age marked the complete infusion of the negative beings into human doings, resulting in the literal creation of increasingly violent weaponry and the construction of (steel-based) buildings that were antithetical to nature. Along with this went an increasingly violent strain that began to take over the human race.
At some point, the human body was genetically modified to include iron, literally as part of its life blood. Iron is a major component of hemoglobin, a type of protein in red blood cells that carries oxygen from your lungs to all parts of the body. Without enough iron, there aren't enough red blood cells to transport oxygen, which leads to fatigue; a condition known as anemia. Iron is also part of many other proteins and enzymes.
Why iron and not copper, silver or gold as part of the experiment on the human form? Some beings got their way and insisted on the iron as a means of keeping our vibration lower, thereby dumbing humanity down. It may also be that iron can be communicated with in certain ways by these controllers.
The planet contains deposits of all of these metals. Whether iron is natural to earth or whether it was brought here in an attempt to confound and control the planet, iron is best left deep inside Mother Earth; when it is brought out in the open it begins oxidizing, basically breaking down. It wants the dark. It doesn't want to be taken out and used.
But used it has been, alloyed to create steel, the basis of all of our machines and structures that have led to yet more weaponry and the decimation of the natural world.
What my client and I were shown is that iron is not inherently bad, it has simply been the toy of negative forces.
Iron and oxygen will always bind together. Rust and breathing are the proof of this.
It is interesting, then, that the recent plague upon humanity at core led to distortions of the blood, which led to breathing problems. The advertised remedy also in many cases led to distortions of the blood, which led to clotting.
In other histories, iron is said to harm Faeries. It is too base, too low vibration for their souls. Some people are anemic because the Fae blood of their bodies knows this, and they also remember the traumas caused by the misuse of iron.
This includes many of the torture devices used upon women deemed to be witches. Witness, for example, the sadistically named "Iron Maiden." Some of us remember dying being enclosed in this iron coffin with spikes.
Another client and I felt Iron's grief, and we sent it forgiveness and love. In this great manipulation that has been operating on Earth, many have been the victims. Coming into awareness of what is going on, and moving into right relationship with the metals is an important part of our personal and collective healing and ascension.
Although we are in an Iron Age, all is not lost. The Fae have persisted, and the particular beings known as the Leprechauns are there, behind the veil, to remind us of Gold.
A client and I went together over the rainbow bridge and jumped into their golden pot, where we entered the realm of the Leprechauns. We were shown that working in visualization with golden light can help us not only with healing, but with manifesting our heart's desires. And, of course, the golden light IS the equivalent of the Christ-Sophia consciousness, therefore it is a consciousness of love. So golden light is also a means by which you may move deeper into IN-scension.
Play with golden light in your heart, in your life, in your world. See it, send it places, vision it forming into things and events you would like to see manifest. Become the Golden Magician.
Create a Leprechaun Altar
The Leprechauns are inviting us to create abundance and manifestation altars to them. It's wonderful to put them in the upper left-hand corner of your home or any given room (as you face the door to enter), the feng shui location for money and abundance.
Things that are great to put on a Leprechaun altar include a golden cloth on top of which you place anything with a rainbow on or inside it, including crystals with rainbows inside, polished iridescent glass beads or pebbles, cut glass prisms that cast rainbow light when the sun shines through them, or mother of pearl items. Four-leaf clovers are great, and basically anything that bespeaks of sparkle, abundance, and prosperity.
On this altar, a small pot of gold into which you can place gold-colored coins, or pieces of paper written things you'd like to manifest, with the date of the vision written down. Add more and more, and from time to time open them to see what has come to fruition. Have one or two candles in golden holders.
Consider having a real piece of gold on your altar, be it bullion, a gold charm, or another piece of gold jewelry. New such items are best if you are looking to move forward and don't want to carry old energies.
Meditate to meet your Leprechaun guide(s); find out their name and what they really look like. You may want to have an image or two of these authentic Leprechauns on your altar. Speak with them in your meditations, your walks in nature, and your ceremonies, asking for guidance about what you'd like to manifest, and thanking them.
In these strange times, we have the opportunity to move swiftly out of the Iron Age, catapulting forward to a new Golden Epoch. This will be part of the transformation into the New Earth. So do make time to play with gold on the inner planes! Let it transform your heart.
A sweet reminder that I also have available the Golden Light Energy Healing meditation, which will put you in touch with inner gold for healing and for opening your oracle. You may purchase the download HERE to assist you with going higher in your spiritual work.
Marguerite Rigoglioso, Ph.D., is the founding director of Seven Sisters Mystery School and a scholar/practitioner of the ancient Mediterranean mystery traditions. She is the author of The Cult of Divine Birth in Ancient Greece and Virgin Mother Goddesses of Antiquity, pioneering volumes emerging from her doctoral dissertation at the California Institute of Integral Studies that explore women's shamanic abilities in a (r)evolutionary new light. She teaches unique and leading-edge courses on the sacred feminine and women's spiritual leadership at the California Institute of Integral Studies, Sofia University (formerly Institute of Transpersonal Psychology), and Dominican University of California.
Source
© 2022 crystalwind.ca. All rights reserved.
Disclaimer
We are in compliance with, "Copyright Disclaimer Under Section 107 of the Copyright Act 1976, allowance is made for "fair use" for purposes such as criticism, comment, news reporting, teaching, scholarship, and research. Fair use is a use permitted by copyright statute that might otherwise be infringing. Non-profit, educational or personal use tips the balance in favor of fair use."
All rights reserved go to their respective holders. We do not own the intellectual property shown on this website, the respective holders own that privilege unless stated otherwise.
We do not endorse any opinions expressed on the CrystalWind.ca website. We do not support, represent or guarantee the completeness, truthfulness, accuracy, or reliability of any content or communications posted on CrystalWind.ca.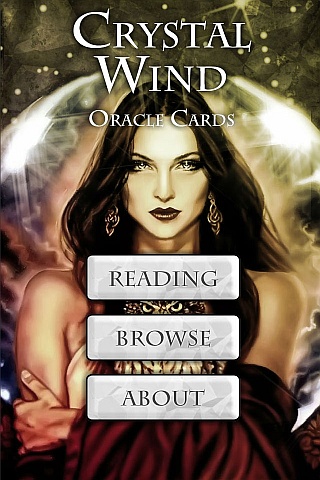 Cut Through The Illusions!
Available On

Spirit Animal Totem Of The Day!
Who is Online Now
We have 1212 guests and no members online