Support crystalwind.ca with your donation and help spread spirituality and positivity.
Blessings!
Category: Celtic Path Written by CrystalWind.ca Views: 6109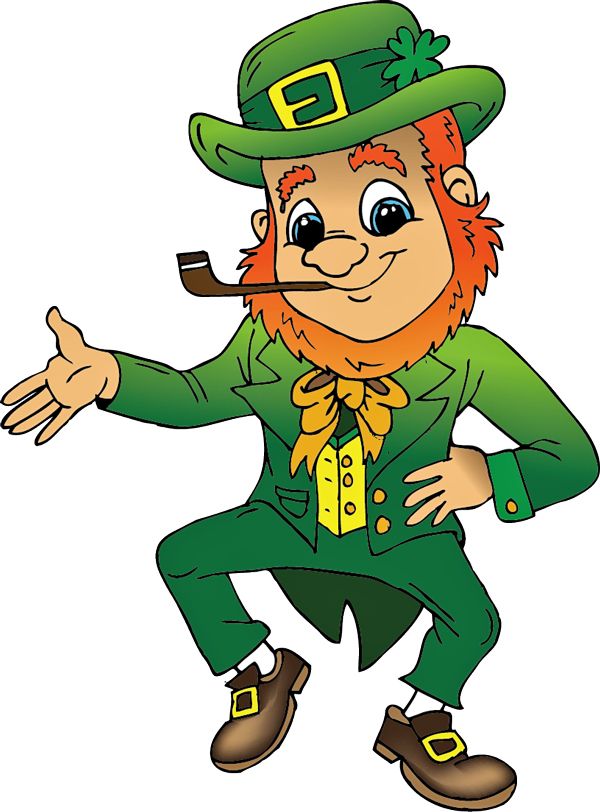 The Leprechaun is an Irish fairy. He looks like a small, old man (about 2 feet tall), often dressed like a shoemaker, with a cocked hat and a leather apron. According to legend, leprechauns are aloof and unfriendly, live alone, and pass the time making shoes. They also possess a hidden pot of gold. Treasure hunters can often track down a leprechaun by the sound of his shoemaker's hammer. If caught, he can be forced (with the threat of bodily violence) to reveal the whereabouts of his treasure, but the captor must keep their eyes on him every second. If the captor's eyes leave the leprechaun (and he often tricks them into looking away), he vanishes and all hopes of finding the treasure are lost.
The name leprechaun may have derived from the Irish leath bhrogan (shoemaker), although its origins may lie in luacharma'n (Irish for pygmy). These apparently aged, diminutive men are frequently to be found in an intoxicated state, caused by home-brew poteen. However they never become so drunk that the hand which holds the hammer becomes unsteady and their shoemaker's work affected.
Leprechauns have also become self-appointed guardians of ancient treasure (left by the Danes when they marauded through Ireland), burying it in crocks or pots. This may be one reason why leprechauns tend to avoid contact with humans whom they regard as foolish, flighty (and greedy?) creatures. If caught by a mortal, he will promise great wealth if allowed to go free. He carries two leather pouches. In one there is a silver shilling, a magical coin that returns to the purse each time it is paid out. In the other he carries a gold coin which he uses to try and bribe his way out of difficult situations. This coin usually turns to leaves or ashes once the leprechaun has parted with it. However, you must never take your eye off him, for he can vanish in an instant.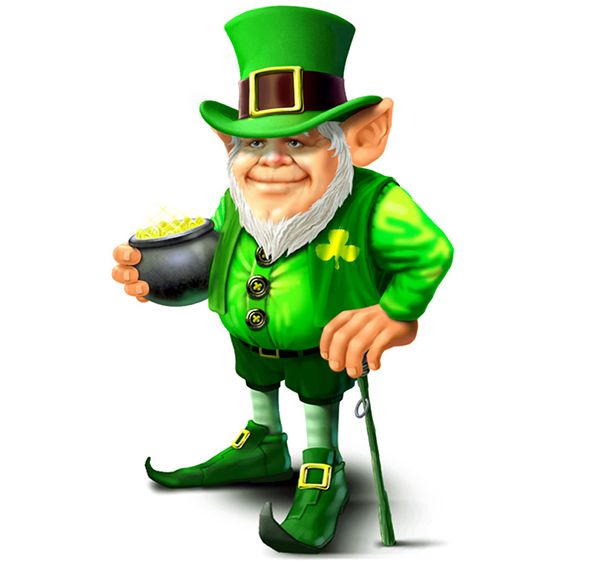 The leprechaun 'family' appears split into two distinct groups - leprechaun and cluricaun. Cluricauns may steal or borrow almost anything, creating mayhem in houses during the hours of darkness, raiding wine cellars and larders. They will also harness sheep, goats, dogs and even domestic fowl and ride them throughout the country at night. Although the leprechaun has been described as Ireland's national fairy, this name was originally only used in the north Leinster area. Variants include lurachmain, lurican, lurgadhan.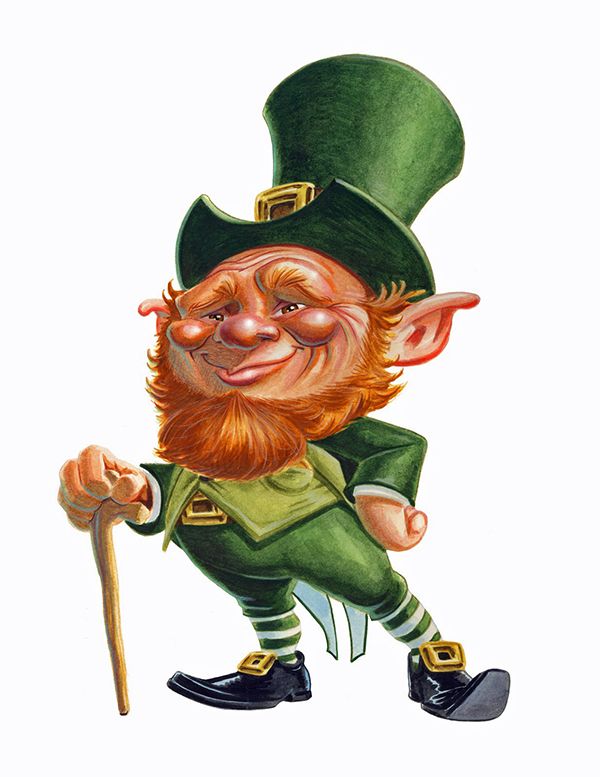 Leprechauns are the most well-known elves of Ireland, they live in the large grassy hills, wild areas and in the forests of Co. Antrim. The leprechaun is an ugly little creature with pointed ears and is about two to three feet tall who avoids having any contact with humans or any other leprechauns or fairies. He lives alone and puts all of his energy into his passion of shoe-making as he is well known as a fairy shoemaker. Because they are a kind of faery, leprechauns are often invisible, they may pass in a swirl of dust and in times gone by men would raise their hats and woman would curtsey. Most of the time a leprechaun can be found with a shoe in one hand and a hammer in the other, he also is quite fond of a smoke from his tobacco filled foul smelling clay pipe which is never too far away from his reach.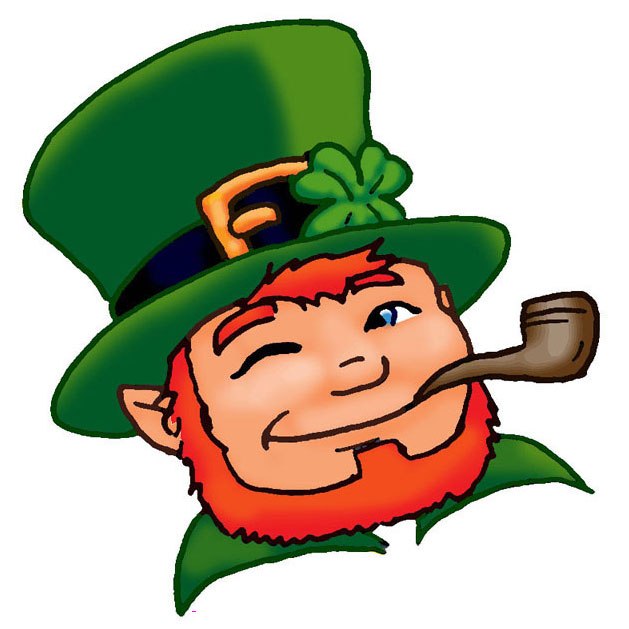 They have a mischievous glint in their eyes and tend to hide behind bushes and hedgerows and their bodies despite their stubbiness can usually move very fast and is nearly impossible for a human to catch!
They usually dress in grey or green colored coats red trousers, studded leather apron and a red or green wide brimmed hat. They carry two leather pouches in which he carries in one,a silver shilling and the other, a gold coin to buy his way out of a tight situation.
In the old days to keep in with them, people would leave out a dish of milk or some fresh water at night. They would also leave the dregs in their glasses when going to bed, and many other little feasts to keep them content. That so few people nowadays take the trouble this is probably the cause of endless bad luck which might otherwise be happily avoided.
Leprechaun, in Irish superstition, a pygmy sprite sometimes inhabiting wine cellars, sometimes farmhouses, and aiding in work; possesses treasure which human may get by keeping his eye fixed on sprite.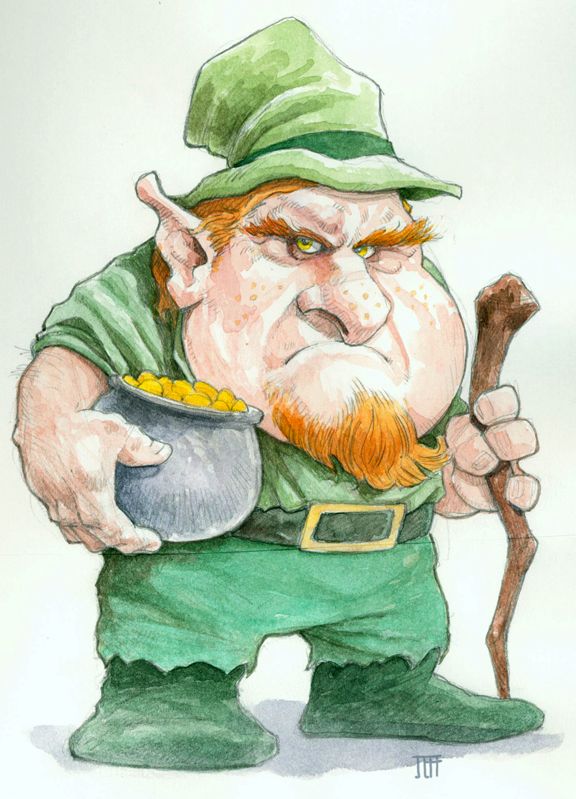 Leprechauns have been known to 'adopt' families and move in with them, though this is now rare. When a Leprechaun has moved in the first sign is that things start to go missing, or appear again in unexpected places. Furniture may have been moved around the room, and the whiskey or milk will be found to have gone down overnight, and then to have been topped up with water ( especially the whiskey! ). If all this begins to happen the family involved will know they must start leaving out presents of food and drink and anything else to keep the little cheeky chap happy, and then with any luck, instead of doing mischief the leprechaun will go round the house and barns at night finishing off jobs that the big people have had no time to do.
It is believed that Leprechauns will drown in a light rain, float away in a breezy day and can get buried in a snowstorm.

Near a misty stream in Ireland in the hollow of a tree
Live mystical, magical leprechauns
who are clever as can be
With their pointed ears, and turned up toes and little coats of green
The leprechauns busily make their shoes and try hard not to be seen.
Only those who really believe have seen these little elves
And if we are all believers
We can surely see for ourselves.
Here Are More Articles About Irish Folklore, Recipes and History:
© 2010-2021 crystalwind.ca. All rights reserved. DO NOT COPY.
CrystalWind.ca is free to use because of donations from people like you. Please help support us!
Blessings!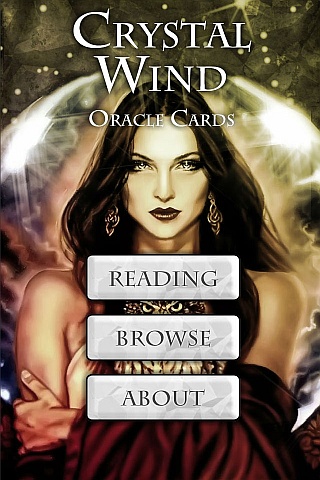 Cut Through The Illusions!
Available On

Spirit Animal Totem Of The Day!
Who is Online Now
We have 1418 guests and no members online