Support crystalwind.ca with your donation and help spread spirituality and positivity.
Blessings!
Written by Dr. Schavi M. Ali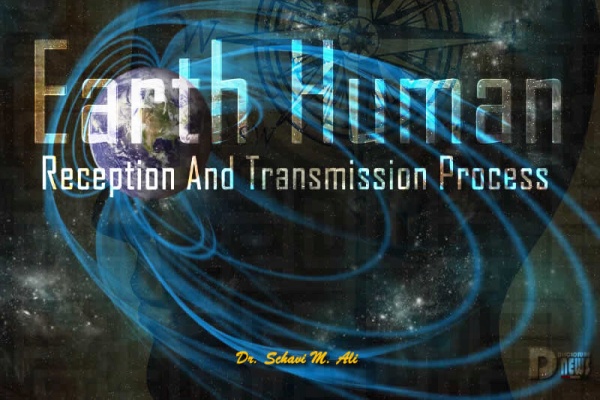 MAGNETITE is an iron oxide mineral that is naturally found in the human brain and throughout the physical vessel.
It serves as an anti-inflammatory agent, helps to soothe aches and pains, is a vitality booster, balances the right and left hemispheres of the brain, balances male and female hormones, is a conduit for advanced analytical thinking, and helps in the connection to spiritual revelatory experiences.
It is a magnetic mineral which suggests that it has the power of attraction.
Our planet Earth/Gaia is also filled with MAGNETITE, and thus, its magnetic quality causes humanity to be linked to the planet's energy fields, its vibrations and amplitudes—its very life force and vitality.
Interference with this natural process disrupts both planetary and human life force and the ability to thrive in significant ways intellectually and spiritually.
As the famous Physicist, Dr. Nicola Tesla stated: "If you want to know the secrets of the universe, think in terms of energy, frequency, and vibration."
Energy is life force.
Frequency is the movement of an object in cycles per second.
Vibration consists of the oscillations (movements) of the energy (life force) in creation which includes, of course, human beings—and all of this, involves CONSCIOUSNESS—either in higher states of vibrational frequency or lowered ones.
As Nature is tampered with in such horrendous ways as poisoning of water, soil, and air or in genetic engineering of food as well as people or in the development of dangerous technological devices or in the creation of bio-weaponry, and in so many other terrible ways, MAGNETITE particles are diminished.
If an individual is brought up to the front in an auditorium of people and told to hold his or her arms out, and the audience is told to send thoughts of disharmony to the individual (such as dislike for the person's clothing or dislike of their hair style or race or anything else that is an unkind thought), when another individual tries to push down upon on one of the test person's arms, the arm will easily fall down beside him or her.
On the other hand, if the audience is told to send forth thoughts of love and acceptance, the arm holds strongly and tightly at the test person's side. It is thus not easily pushed down.
What has occurred in this experiment is that the transmission and reception process of thought has been seen to be quite powerful.
MAGNETITE particles have been excited or activated according to levels of consciousness.
This type of experiment can be done alone by an individual who is attuned properly to his or her HIGHER SELF—the SOUL—the DIVINE WITHIN.
Let us say such an individual is endeavoring to determine which vitamin/mineral supplement is best as shopping is being done in a health food store.
If a bottle is held to the solar plexus, and the person asks the HIGHER SELF if that particular bottle of vitamins and minerals is best, the body's movements forward will indicate "Yes", but movement backwards will indicate "No".
This ONLY works, as just indicated, when the person is attuned to the sacredness within—not when he or she is confused and unsure of his or her connection to the Divine realms (which may occur due to being influenced by untrue certain sociological or even religious indoctrinations).
Such is the case when collective human activity upon the entire planetary globe is either harmonious or disharmonious.
Hatred begets/attracts/causes hateful situations to arise.
Love begets/attracts/causes loving experiences.
MAGNETITE particles can either be multiplied or diminished via consciousness transmission and reception.
In either case, they are activated or de-activated.
Here is yet another example: When foreign substances are taken into the human physical system that the information aspect of DNA—the mitochondria—does not recognize, MAGNETITE is further diminished.
Such toxic substances can be graphene oxide, spike protein, mercury, loads of unnecessary antibiotics, and other dangers which are placed into experimental drugs and injections.
These medical experiments place the human brain in a "Delta" state which is a suspension of external awareness in an on-going process —a type of state of being somewhat asleep and even a state of a loss of physical awareness.
This makes people rather hypnotic and easily programmable.
It removes their ability of correct usage of free will and definitely removes their connection to SOURCE.
Certain hypnotic techniques thus bring people to states of being easily controlled by those who desire to indeed be at the helm of the controls.
Again, in reference to MAGNETITE, when people have given over their own free will to something (or someone) else, the natural iron oxide that is the focus of this discourse is tampered with and diminished.
Because SOURCE is, of course, stronger than any of mankind's would-be control mechanisms, the planet Earth/Gaia and its galactic home is being dosed with high-powered spiritual frequencies of photonic energy (LIGHT), and is, therefore, being healed and regenerated.
However, along with this sacred blessing comes the need for humanity to awaken to the fact of Divine mercy.
SOURCE could simply in the "blink of a sacred eye" demolish every planet and galaxy in existence.
SOURCE has seemingly chosen not to do this, and instead, has chosen to offer humanity opportunities to grow in knowledge and the wisdom to apply the knowledge correctly.
Thus, the scriptural verse which says "My people perish for lack of knowledge" becomes an apt statement.
It is evident that how free will is used determines the health of the MAGNETITE particles and thus the state of these particles—either continuing to thrive or becoming demolished, and this determines how well the transmission and reception process of planet to human and human to planet is doing on a daily basis.
More than this, it determines how well our Sun can orchestrate its vital energy on the planet for the health of our muscles, glands, organs, tissues, cells, molecules, atoms, subatomic particles, etc. and how well the natural necessary GLUTATHIONE antioxidant can be produced in our foods that enrich our liver and also strengthens our immune system thus keeping illness and disease away.
Our planet has an immune system too, and again, the state of "Her" immune system determines the state of ours.
Mankind must study deeper and pray more sincerely in order to elevate in intellectual capability and spiritual profundity.
Often people quote the scriptural verse "You have the mind of Christ".
Evidently this is only a habit and not truly understood. If people in larger numbers were truly following Christ (as well as the great Prophets and Sages who preceded him and proceeded him), then there would be a better knowledge of the past, of what is occurring in the "Now", and what the future potentially holds.
Everyone must ask daily: "What am I transmitting and receiving?"
The answer to the question will determine how the MAGNETITE is energized, vibrates, and its frequency.
Dr Schavi M Ali
Translation by Google


Disclosure News Italia
Source
© 2021 CrystalWind.ca. All rights reserved.
Disclaimer
We are in compliance with, "Copyright Disclaimer Under Section 107 of the Copyright Act 1976, allowance is made for "fair use" for purposes such as criticism, comment, news reporting, teaching, scholarship, and research. Fair use is a use permitted by copyright statute that might otherwise be infringing. Non-profit, educational or personal use tips the balance in favor of fair use."
All rights reserved go to their respective holders. We do not own the intellectual property shown on this website, the respective holders own that privilege unless stated otherwise.
We do not endorse any opinions expressed on the CrystalWind.ca website. We do not support, represent or guarantee the completeness, truthfulness, accuracy, or reliability of any content or communications posted on CrystalWind.ca.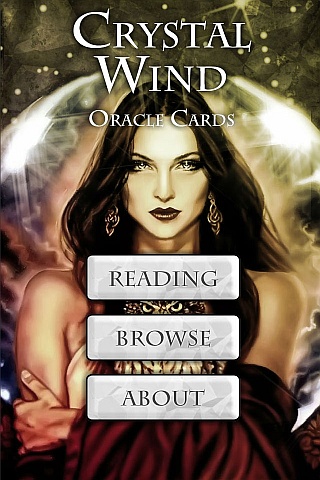 Cut Through The Illusions!
Available On

Spirit Animal Totem Of The Day!
Who is Online Now
We have 1274 guests and no members online